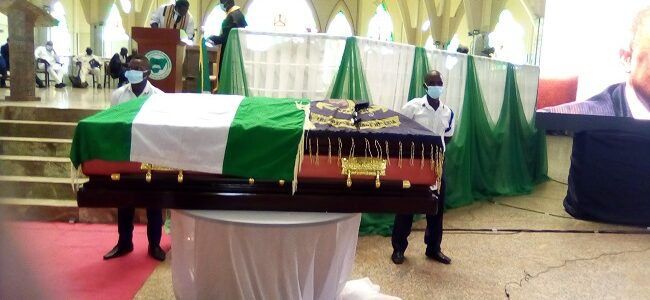 The remains of late Dr Obadiah Mailafia were on Friday, November 5, 2021, laid to rest in Abuja, the capital city of Nigeria.
The service of songs and tributes took place on Thursday evening at the National Christian Center Abuja.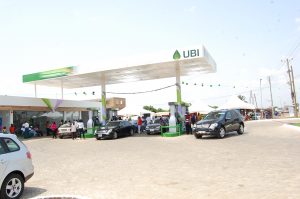 The Secretary to the Government of the Federation (SGF) who led the Federal Government delegation said: "He (Mailafia) will be fondly remembered for his indelible contributions to nation-building especially, the principal role he played in the banking consolidation exercise of the 2005-2006 as the then CBN deputy governor that led to the reform of the banking sector.
"He can be very fierce in his commentary but his love for Nigeria cannot be questioned," he said.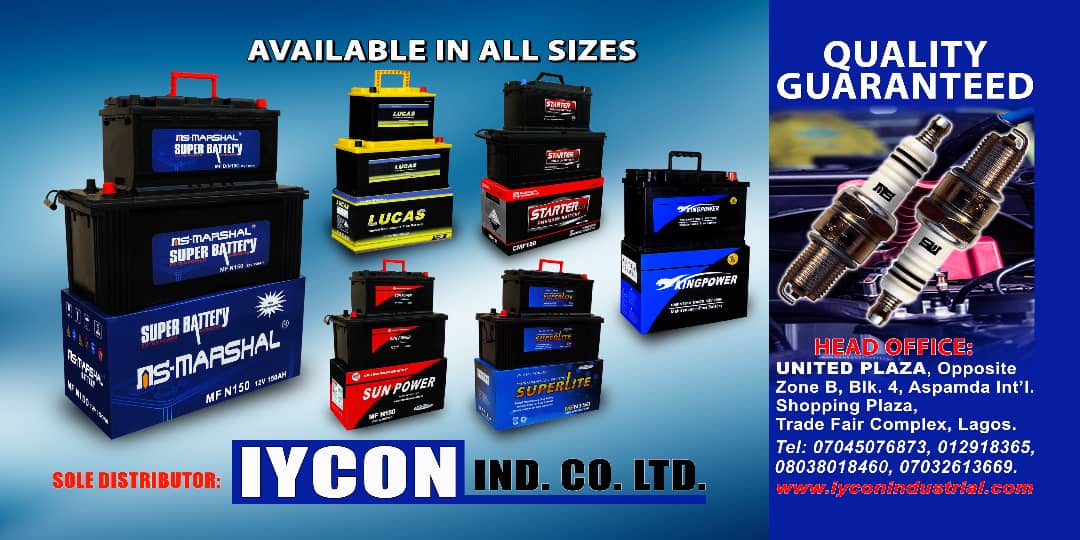 Benue State Governor, Samuel Ortom, said: "As a courageous man who always spoke truth to power, he defended the rights of the minorities in his advocacy for equality, fairness and justice."
Afenifere called Obadiah a cross cultural person that he could have been a product of Awolowo's free education but Nigeria refused to copy it, hence the existence of banditry, kidnapping and terrorism in the country.
"He was the voice of reason in Northern Nigeria, that was the reason he wrote for Nigerian Tribune," thee group stated.
Southern Kaduna People's Union (SAKOPU) said: "In the face of of genocidal attacks on Nigerian communities particularly in Southern Kaduna and the Middle Belt areas by herdsmen and terrorists which have lead to thousands of deaths and displacements, he was forthright and fearless in speaking truth to power."
PANDEF called the late Obadiah its adopted son. The group said he had the brains to be president that he spoke truth.
The Middle Belt Forum said: "He was at all activities organized by the Forum and contributed positively just as he was a ceaseless voice against genocidal attacks unleased on Middle Belt communities and Nigeria at large."
African Democratic Party (ADC) posited that: "We in ADC believe in Dr. Obadiah Mailafia's vision for equality, fairness, justice and security of lives and property of Nigerians their country."
Dr Mailafia died on September 19, 2021 at the University of Abuja Teaching Hospital, Gwagwalada, at the age of 64.
He was an Oxford University and Ahmadu Bello University, Zaria-trained economist, a former official with African Development Bank, former presidential adviser, former Deputy Governor of Central Bank of Nigeria (CBN), former presidential candidate of African Democratic Congress (ADC) as well as a vibrant columnist with Nigerian Tribune newspaper.
He is survived by his wife, Mrs. Magaret Mailafia and two sons, Emmanuel and Samira as well as seven siblings.
Credit: Nigerian Tribune