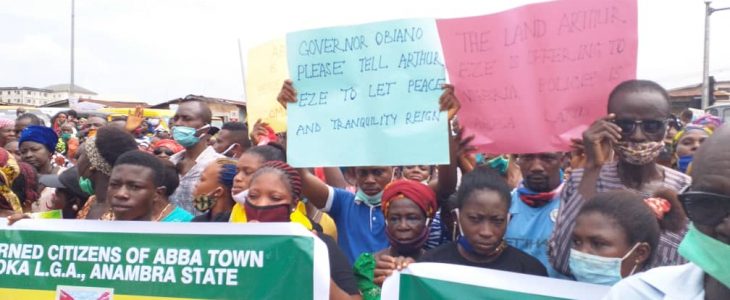 The people of Abba in Njikoka local government area have staged a
peaceful protest at the Governor's Lodge Amawbia, to seek the
government's intervention in their land dispute with Ukpo Community.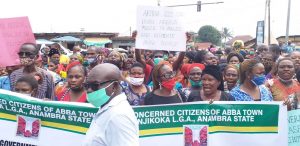 The protesters carried placards with various inscriptions such as
"Abba is our papa's land that cannot be taken away from us, "the land
being offered to the Nigeria police is Abba land" among others.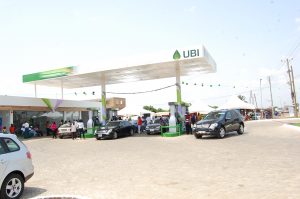 However heavy security presence prevented the group from gaining
access into the Governor's Lodge.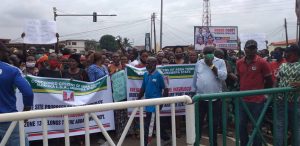 The spokesman of the group, Mr Obinna Chukwuma revealed that the
matter had been in courts and recently a panel of Inquiry was set up
by Anambra Government to look into it saying that they took to the
streets to protest because Ukpo community allegedly started to destroy
their farm lands and property with bulldozers.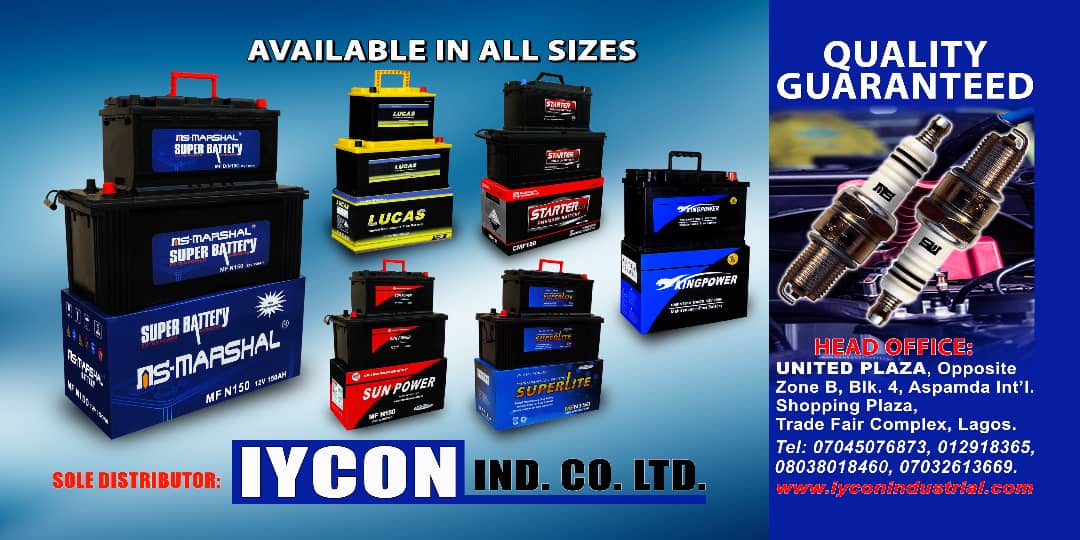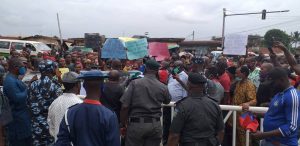 While calling for government attention, Mr Chukwuma pointed out that
Abba Community anxiously awaits the white paper on the Justice
Chinyelu Anagbogu-led Panel of Inquiry into the land squabble, which
they said will help settle the matter once and for all, alleging that
some of them have been penciled down for arrest.
Addressing the protesters, the Commissioner for Local Government and
Chieftaincy Affairs, Chief Greg Obi, assured the group that he will
pass their message to the Governor.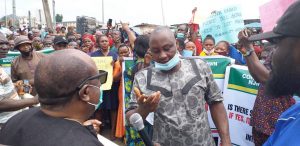 The Commissioner who told them that it usually takes time for
government white paper to come out, urged them to continue to go about
their normal activities, assuring them that the Governor will give
their grievances the desired attention.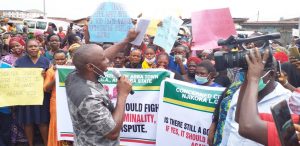 A copy of their articulated requests was later handed over to the
Commissioner for onward delivery to Governor Willie Obiano.