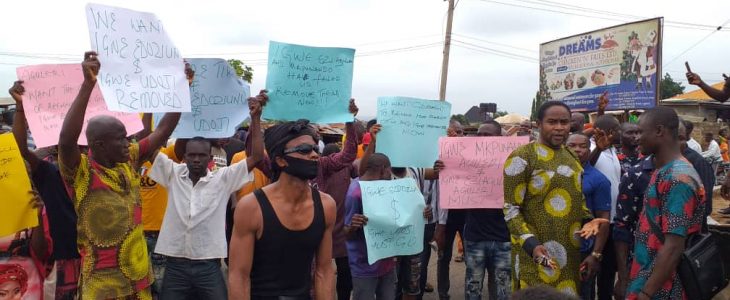 Members of Aguleri community have staged a peaceful protest to demand the total removal of the suspended Traditional rulers of Eziagulu-Otu and Mkpunando communities, Alex Edozieuno and Ikegbunam Udoji.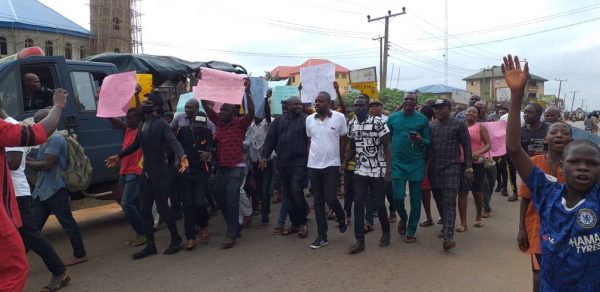 Apart from members of the affected communities, other communities in Aguleri trooped out in solidarity including the elderly, youths and children.
Correspondent, Ejike Abana reports tha the demonstration, which happened simultaneously at Mkpunando and Enugwu-Out Aguleri, gathered steam from Aguleri junction which resulted to traffic gridlock.
They carried placards with various inscriptions such as "We want Igwe Edozieuno and Igwe Udoji removed", "Igwe Eziaguluotu must be removed now," "Edozieuno and Udoji are no more Igwe", "Aguleri youth want the certificates of recognition given to Igwe Eziaguluotu and Igwe Mkpunando revoked immediately", among others.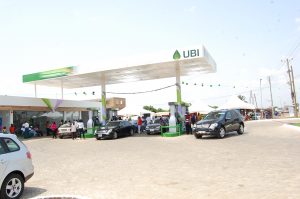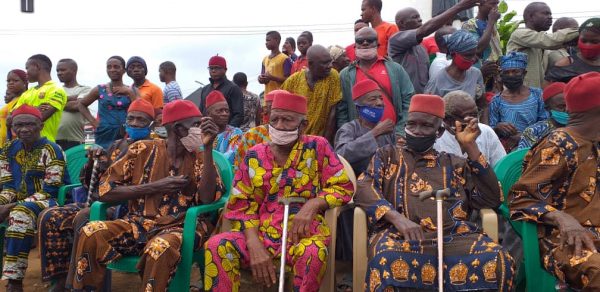 In his reaction, Chief Aronu Udevi who is an elder and member of 'Oji Ana Ndi Ichie Aguleri' stressed that based on their misconduct, they don't want the duo anymore.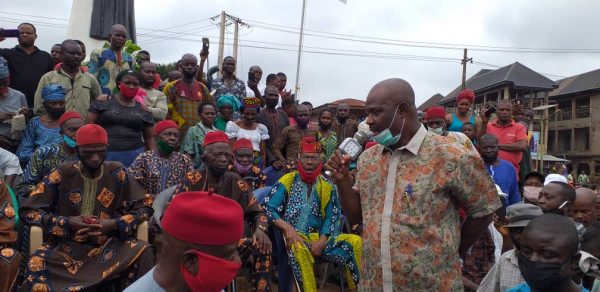 From there, the demonstrators took to Obu Gad to consult "Ndi Oji Ana Aguleri" who threw their weight behind the demonstrators and stripped the two suspended traditional rulers of all their traditional titles.
While calling on the government to remove the suspended Traditional rulers out rightly, the President General of Aguleri, Chief Hippo Onwuegbuke, pointed out that the government of the day is doing well, stressing that they committed a sacrilege, and reassured of their support to the government.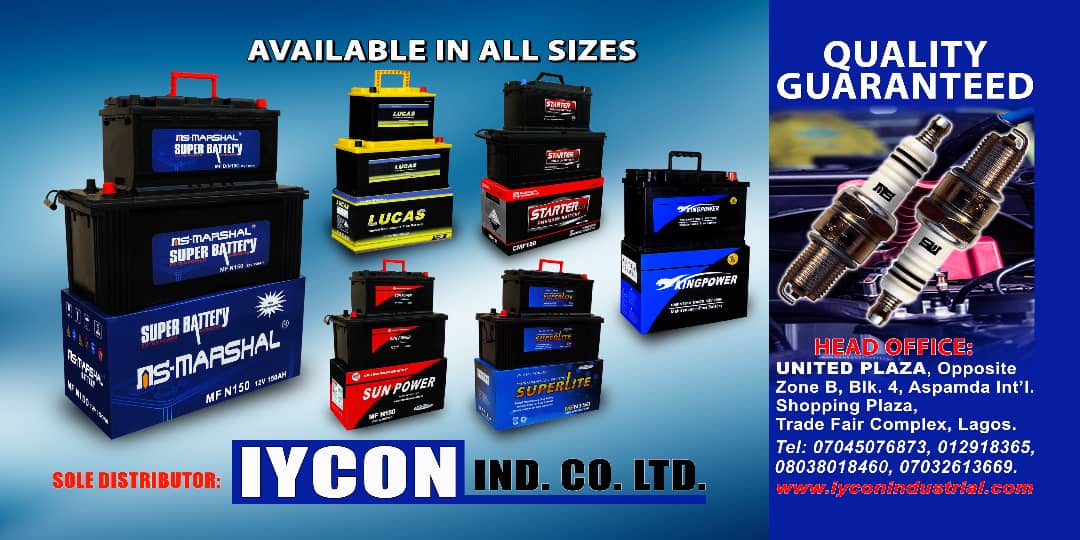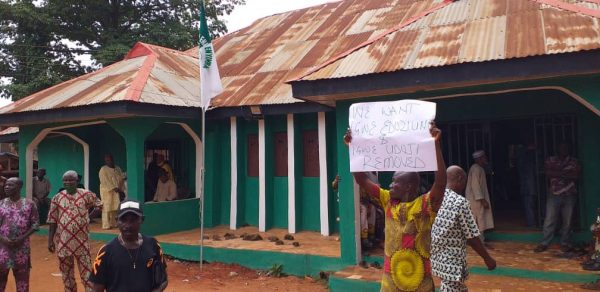 The Presidents General of Eziagulu-Otu, Mkpunando and Enugwu-Otu, Chief Anthony Onwuetiaka, Chief Johnson Mbanefo and Chief Benjamin Onyenweife called on the government to do the right thing by withdrawing their certificates of recognition permently because according to them, they desecrated the traditional institution by their actions.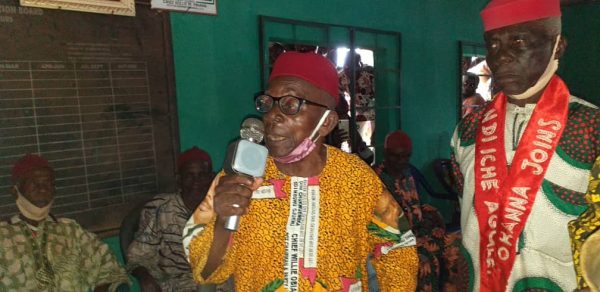 Reacting to the development, the Secretary to the State Government, Professor Solo Chukwulobelu reiterated government stand on the matter.