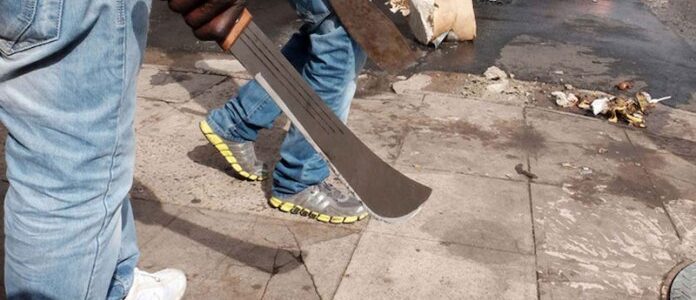 Despite undeniable blood ties, the people of Aguleri and Umuleri and by extension, Umu-Oba communities in Anambra State, in the past 22 years, continue to live in a manner that clearly shows that they dislike each other, writes David-Chyddy Eleke
Several communities in Anambra State have been involved in hostilities before now, and some are currently embroiled in some form of crisis , but none has assumed the extent of violence perpetrated in Aguleri and Umuleri communities since 1999. Within three months, in that fateful year, more than 350 lives and properties worth millions of Naira were lost. It took the intervention of the then President, Chief Olusegun Obasanjo for the war to come to an end. But both communities have continued to bicker, using the least provocation as excuse to fight.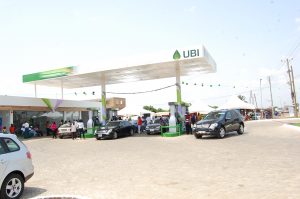 Last Saturday, hostilities broke out between both communities, leading to the loss of two lives and the destruction of several properties. Though the Anambra State police command confirmed the outbreak of crisis, but could not confirm that two persons died.
Police Spokesperson in Anambra, CSP Haruna Mohammed in a press release confirming the outbreak of hostilities in the area said, "On 16/1/2021 at about 7:15am there was a report of crisis between Umueri and Aguleri communities both in Anambra East LGA of Anambra State over a disputed area of land which both communities were laying claims to. Following the distress, the command quickly dispatched joint Police teams comprising PMF/RRS and other conventional units in collaboration with other security agencies led by the Deputy Commissioner of Police in charge of operations DCP Salman Dogo to the scene. Situation was brought under control, while joint patrol is still ongoing to restore normalcy in the affected areas."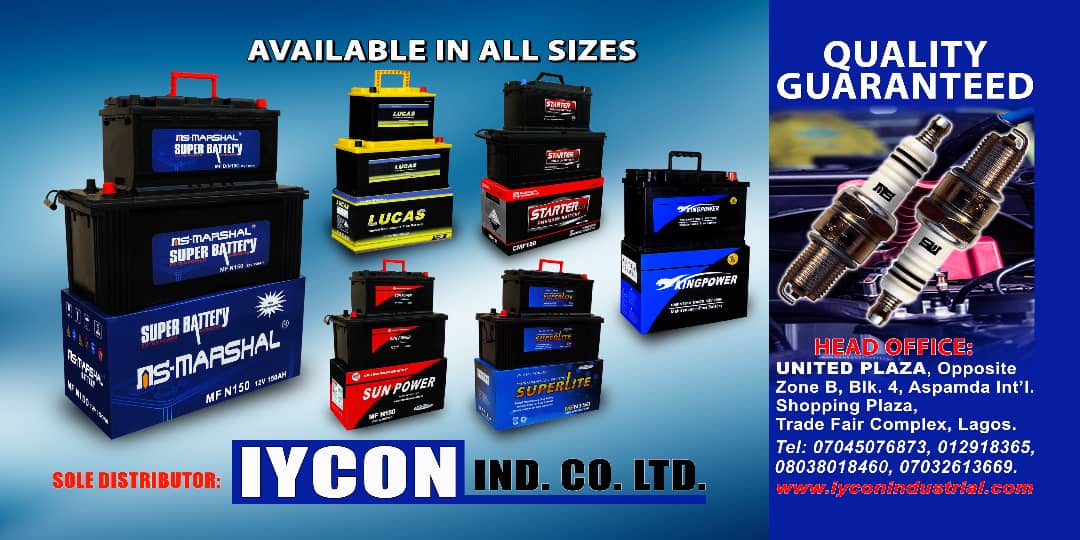 Mohammed said no live was lost, but injuries have been reported. He said, "One building, four vehicles and two motorcycles were set ablaze by the warring factions. The Commissioner of Police CP John B.Abang has directed the State CID Awka to carry out discreet investigation in order to ascertain circumstances surrounding the incident and bring perpetrators to book. The CP also warned both parties to maintain peace and explore all the legal avenues to resolve their grievances without resorting to violence. He further assured both parties that he would contact the State Government to intervene in the matter in order to find lasting solution to the lingering problem."
Acting swiftly, Governor Willie Obiano quickly announced the imposition of curfew on Aguleri, Umueri and Umuoba Anam towns. The announcement came barely 24 hours after the eruption of crisis in the communities. It was gathered that the motive behind the imposition of curfew was to stem further outbreak of communal violence in the three towns. The statement disclosed that the curfew will last from 7pm to 7am daily, beginning on the same Saturday, 16th January, 2021. "The curfew in the first instance will last for three days. Violators of the curfew would be prosecuted," Obiano said.
The curfew which ended on Monday was however extended by another six days. The Secretary to Anambra state government, Prof. Solo Chukwulobelu who disclosed this said, "Governor Willie Obiano has been very pro-active in managing this conflict. The curfew imposition, and joint security patrol in the affected communities are among the measures which have helped to de-escalate the situation." He added that the state government was desirous of maintaining peace across all Anambra communities, and cautioned residents of the affected communities to strictly obey the curfew order as violators will be prosecuted.
Obiano who hails from one of the warring communities, Aguleri, THISDAY gathered has been working behind the scene to ensure he resolves the crisis before he leaves office, in March, next year, but was forced to act openly when last Saturday's crisis broke out. It is believed that if as a stakeholder in the area he fails to broker peace between both communities, it may be hard for an outsider to do so when he leaves office.
This may be the reason Obiano is adopting a multi-pronged approach in tackling the problem. He has within three days of the outbreak of the crisis quickly put together a boundary committee to deal with the lingering crisis once and for all.
Announcing the setting up of the committee, The SSG, Prof Chukwulobelu said, "His Excellency, Chief Willie Obiano, Governor of Anambra State has set up a Committee to look into the boundary dispute between Aguleri and Umuleri. The committee's terms of reference are: to establish the immediate cause of the dispute between the two communities, that occurred on Saturday, 16th January, 2021, between Aguleri and Umuleri. To invite and interview the families that own the lands in dispute. Establish the boundaries between Aguleri and Umuleri as a whole. Recommend other possible solutions that will guarantee lasting peace in the area. The committee has three weeks to conclude its assignment."
He listed members of the committee to include; Air Vice Marshal Ben Chiobi; Chairman, Permanent Secretary, office of the Secretary to the State Government; Secretary, Dr (Mrs .) Uju Nworgu, Attorney General and Commissioner for Justice, Hon. Bonaventure Enemali, Commissioner for Lands, Barrister Chike Maduekwe, Chairman, Anambra State Physical Planning Board, Chinedu Aniagboso, Chief Security Officer to the Governor andor Chief Ajoku, Retired Survey General. Others are; Ezeudo Dr. Michael Idigo, Eze Aguleri, Okebo Ben Emeka; Igwe Umuleri Okebo, President General of Aguleri, President General of Umuleri, Youth Leader of Aguleri, Youth Leader of Umuleri and Transition Committee Chairman of Anambra East Local Government Area. Members of the Committee were sworn in on Tuesday, Dr. Nkem Okeke, Deputy Governor of Anambra State, at the government house.
Meanwhile, before the committee settles down to its tasks, prominent Anambra people and groups have also risen against the crisis, urging both communities to embrace peace. Engr. Chris Emeka Azubogu, the member representing Nnewi North, Nnewi South and Ekwusigo federal constituency in the house of representatives has sued for peace and understanding between both communities. The lawmaker who is running for the governorship seat of Anambra State said he has been on a statewide engagement on the 'future of Anambra state development', said such actions will hamper the development he intends to bring to the state.
He said, "Destruction of lives and properties as a result of land disputes do not define our humanity. We are a republican people by nature who resolve disputes through community meetings; not war. Killings and destruction of properties reduces our humanity and going forward, we should shun both as means of conflict resolution. No part of our state should be allowed to be engulfed in avoidable strife at a time we should be evolving strategies to keep our post COVID-19 economy afloat, that will be too unfortunate. Incidentally, we are about to enter farming season and crisis like this can only be an invitation to hunger," he said.
The lawmaker expressed worry that there is a trend of the growing communal crisis in the state within the last six months. He listed some communities that have been involved in skirmishes to include; Odekpe and Allah N' Onugwa communities in Anambra West LGA; Urum and Achalla in Awka North LGA; Umumbo/Omor in Ayamelum LGA and now Aguleri/Umueri in Anambra East LGA of the state. He said each of the clashes had left horrendous destruction in its trail, warning that communities should think of better ways of solving problems and not violence.
Another prominent son of the state, Mr Valentine Ozigbo, a Nigerian business mogul and philanthropist, and immediate past President of Transcorp Plc, who is also running for the governorship position of the state has condemned the clash. Ozigbo, in a press statement decried the recurring violence between both communities describing the development as "entirely condemnable". He urged the authorities to quickly intervene and establish lasting peace.
He said, "Last year, I travelled through the 21 local government areas of Anambra State, preaching on the importance of peace to our collective progress and prosperity. To this effect we ran a public interest campaign to send the message home to our people. In December 2020, my foundation, held an event, Walk4Peace still to drive home this important message of peace and love. It is unfortunate that the dispute between Aguleri and Umuleri has been allowed to degenerate to this worrisome level. Violence never solves the problem; it only makes things worse.
"As Ndi Anambra, a hurt to one of us is hurt to all of us. What we need now is proactive leadership at the state level to intervene by deescalating the conflict and deploying solutions to bring lasting peace to our brothers and sisters in these communities. Community conflict in Anambra, and indeed Nigeria, should be made to be a thing of the past. Progressive societies have moved beyond conflict into co-operation. Ndi Anambra must evolve. We should be coming together to leverage our collective strength for progress," Ozigbo admonished.
On its part, Anambra Civil Society Network (ACSONET) a platform for Citizens and Non State Actors has condemned in strongest terms the crisis. In a release signed by its Chairman who is also the Citizens' Co-Chair, Open Government Partnership (OGP) in the State, Prince Chris Azor, the Network, implored indigenes of the two communities to eschew all forms of violence and pursue peace option towards settling their grievances and differences.
The group reminded both communities of their age long ties of affinity and brotherhood, while calling on the traditional rulers and leaders of both communities, as well as the entire Omambala stakeholders, to convoke peace building and conflict resolution dialogue meetings, that would engender sustainable peaceful coexistence in the affected Communities. The group praised Governor Obiano for quickly wadding into the matter, while enjoining all stakeholders to key into the State government's intervention efforts. Like all well meaning Anambra people, the group also believes that Obiano will be able to put to rest eternally the misunderstanding between the two communities.'
Credit: