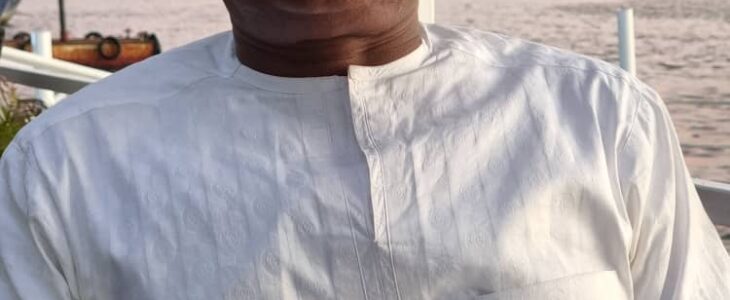 Anyanwu-Igbo, Eugene Nwizuigbe could barely contain his emotions when he sat down with the crew of Vision Newspapers Online to chat on the recent political imbroglio in Nnewi. Going by the countenance of Anyanwu-Igbo, it would appear the political permutation is the worst maneuver the Nnewi people had suffered in over 20 years
Anyanwu responded to Professor Charles Soludo's endorsement orchestrated by Chief Dr. Cletus Ibeto denied to imply that it was a Nnewi community's capitulation to their quest to produce a governor of Nnewi extraction. The endorsement must not ring as general support of Nnewi people for Soludo's candidacy.
"The Nnewi agenda, which almost every person in the town supports, is very much alive in the hearts of our people. Our professed desire is to produce a candidate from all the political parties, if possible. Nnewi already has aspirants of high repute who have proven themselves capable of leading Anambra state. Such personalities, for example, are Engr Emeka Azubogu, popularly known as 'Mr Project'; Lady Chidi Onyemelukwe, former MD of Federal Housing Corporation; Chief George Moghalu, MD NIWA; Senator Ifeanyi Ubah, representing the Anambra South Senatorial Zone, Chief Bennet Etiaba, and Barrister Damian Okolo, a proven leader, etc.
Nnewi people have very high hopes in the emergence of any of these individuals and will gladly go all out to support any or all of them if they secure their parties' tickets.
Anyanwu-Igbo said, "this premature endorsement of an aspirant reputed for jettisoning his town, Isuofia, in place of a carved-out portion an autonomous community, named Isuanioma. Therefore, it is not good politics to embrace someone whose people of Isuofia rejected as an alternative to our people's choice."
"The worst aspect of this endorsement is that Soludo's support by the elite who are distanced from the masses is already tearing the APGA apart in Anambra state" Ayanwu, opined.
"How do we justify that these arrowheads that embraced Soludo, had chosen Barrister Damian Okolo as the Nnewi anointed candidate, just as it was in 2013 when Senator Ifeanyi Ubah was running for governor of Anambra state under the Labour party? Are we about to experience the same charade as was the case during the 1999 gubernatorial election between Professor ABC Nwosu and Dr. Chinwoke Mbadinuju?"
"The present political macabre dance is even more disheartening that it took place at the Nnewi Royal palace where some people tasked themselves with the selection process of identifying the best candidates. How do you expect the majority of Nnewi people whose hopes are high that Nnewi as a community has finally come together to produce a governor for Anambra state, feel about this latest development?"
Anyanwu-Igbo felt that Nnewi had debased herself by putting her worst foot forward. He further queried, "what do you think would be the place of Nnewi in Anambra politics in the future if this charade is allowed to stand?"
Do these political engineers gave thought to their actions before endorsing Soludo or any candidate outside Nnewi political division without realizing that the opportunity for the South Senatorial zone and Nnewi, notably to vie for the governor's office if it fails at this time?"
Finally, Anyanwu-Igbo painfully posited, "do they realize that when the opportunity to vie for the gubernatorial seat emerges again, that all of the main political drivers today would have lived past their active political lifetime, which will be in 2046 or 24 years from today?