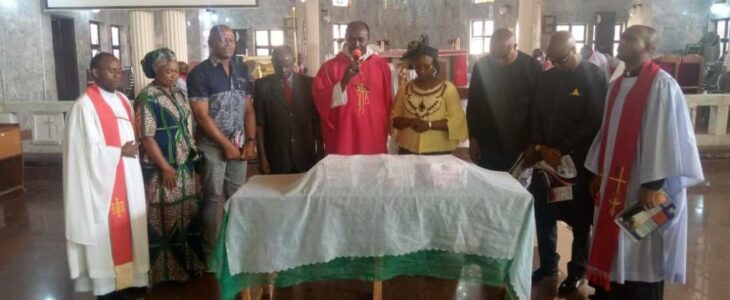 Anambra State Government has commended the church for collaboration in promoting quality education in the State.
Commissioner for Basic Education, Professor Kate Omenugha, gave the commendation at the Cathedral Church of Saint John, Ekwulobia, in Aguata Local Government Area, during a valedictory church service for the class of 2019/2020 of Archbishop Christian Efobi Seminary Ekwulobia, in Aguata Local Government Area.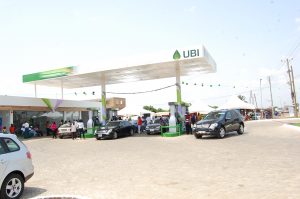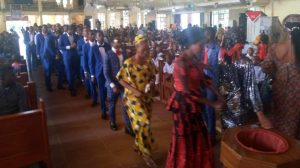 While encouraging the school to uphold excellence in their academic performances, Professor Omenugha, represented by Aguata Zonal Education Officer, Mrs Bibian Ogbuefi, donated assorted books to the school, calling for all hands to be on deck in sustaining the feats Anambra state is recording in education sector.
In his sermon during the church service, which featured confirmation for new students of the Seminary, the Anglican Bishop of Aguata Diocese, Right Reverend Samuel Ezeofor, charged Christians not to allow the gift of God deposited in them to become dormant, stressing the need for them to always make the gift aglow, by using them in serving God and humanity.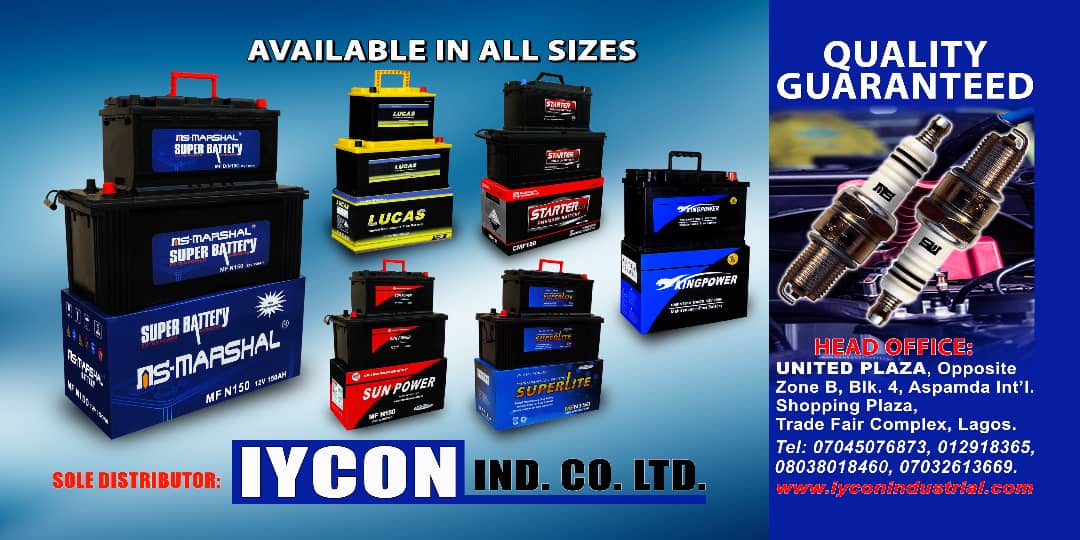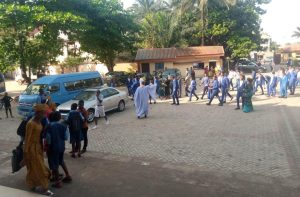 Bishop Ezeofor, who charged the faithful to open their heart for the Holy Spirit, which he said encourages Christians to live a Godly life, maintained that it is always difficult for people to live a Godly life without the enablement of the Holy Spirit, urging the students to aspire to be role models wherever they find themselves.
Principal of the school, Reverend Canon Ifeanyi Mgbemene, charged the students to be good ambassadors of the school by making good use of their time, reminding the outgoing students to hold on to their shared values in managing the freedom that comes with life in higher institution.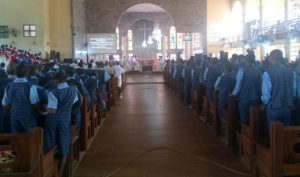 A parent and president of the Rotary club of Awka, Nnamdi Azikiwe University, Mr. Abuchi Nwozor, charged parents to always invest in the education of their children, describing Youths as future leaders.
Outgoing Senior Prefect of the school, Master Victory Okafor, and the incumbent, Master Chukwunazaekpere Eze, who recalled wonderful years the seminary community shared together, promised to remain good ambassadors of the seminary.
Correspondent Joseph Egbeocha reports that unveiling of school magazine and presentation of awards to students with outstanding performances featured at the event.