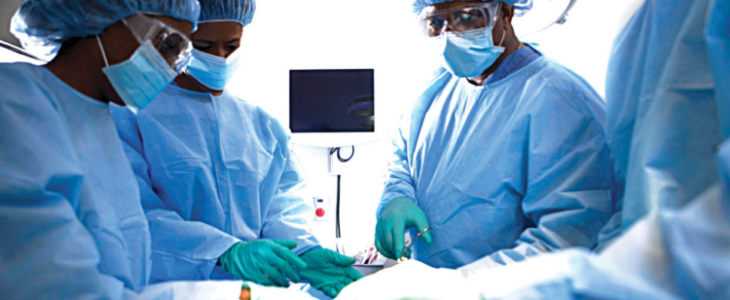 As the emigration of Nigeria young professionals, popularly referred to as brain drain and informally called 'japa' syndrome, continues to take a toll on Nigeria's health system, the few doctors left to cater for the country's teeming population are overstretched and fatigued as they now work far longer hours that is recommended for them, LEADERSHIP Weekend checks have revealed.
The result is that their own health deteriorates and they make mistakes in diagnosis and treatment, in addition to trying to flee the country as well due to poor working conditions.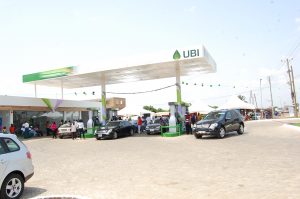 The World Health Organisation (WHO) recommends a ratio of one doctor to 600 population (1:600) and six to eight working hours a day, 23 units of call in a month for a doctor.
Meanwhile, in Nigeria, based on civil service guidelines, a doctor is supposed to have 40 units of call, which means a doctor is not supposed to work beyond 80 hours in a month, but they actually work about four times more hours.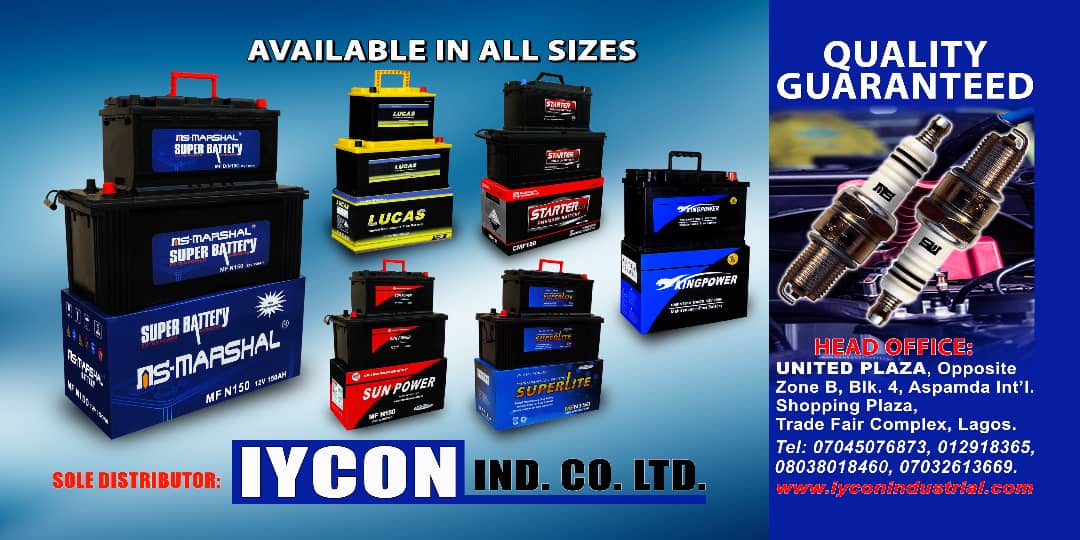 The president of the Nigerian Association of Resident Doctors (NARD), Dr. Dele Abdullahi, told LEADERSHIP Weekend that due to manpower shortages in hospitals, most doctors now do alternate days of call duty.
"That means within one week, we have already exhausted the 80 hours prescribed for us (for a month), because if I am doing alternate day calls, that means I am doing 24-hour work, like three to four days in seven days, and that is what we currently have," he said.
Quoting the Nigerian Medical Association (NMA), Dr. Abdullahi said Nigeria has the ratio of one doctor to 10, 000 population as opposed to one doctor to 600 that the WHO recommended.
"So if you have one doctor per 10,000 population, it means that the doctor will have to do more work," he said.
He said the few doctors available in the country are being divided between the primary, secondary and tertiary institutions.
According to him, a study done by National Association of Resident Doctors (NARD) in July 2023 revealed that 1,423 resident doctors were intending to leave the country for greener pastures while about 947 had already left the country.
"We had 1,423 of our members intending to leave and we had already about 947 that have left between August 2022 and July 2023. And that is amongst our own. We've not talked about consultants, medical officers working for states; we have not talked about doctors working at the universities.
"The National Council on Health said it had declared a state of emergency on health. We, as doctors, had declared that state of emergency a long time ago. The government is just meeting up with that because manpower is like the most important thing in any healthcare system and whatever complaint we have as doctors, the nurses have 10 times the same complaint," he added.
On replacement of doctors who have resigned and left the country, Abdullahi said there is a bottleneck due to administrative bureaucracy. He urged the Federal Ministry of Health to be up and doing in this respect.
"We are bringing up the discussion over and over again. The government has this very bad attitude of always saying we come up with problems without solutions but when we finally give the solution, they will tell you it cannot work based on administrative bureaucracy.
"I think the ministry of health needs to give us a definite answer on why the "one on one" replacement circular cannot work. I think the ministry of health needs to own up to it, and if they say it cannot work, they need to own up to it."
Speaking on this matter, the provost, College of Health Sciences, Federal University, Lokoja, and past president of Nigeria Medical Association (NMA), Prof. Mike Ozovehe Ogirima, said doctors have been overworked right from the beginning of medicine practice in the country because the country has never gotten it right in the sense of meeting the ideal doctor to population ratio.
Ogirima said WHO recommends that between 600 and 1000 persons in a community should be managed by a doctor at a ratio 1 to 600, but here in Nigeria, before the 'japa' syndrome, it was 1 doctor to between 8,000 to10,000 population.
"The ideal number of unit calls is eight hours, so if I close by 4pm and take a call till the next morning, that should earn me two units. Maximum units accepted by civil servants in Nigeria is 40 units per month. But from the time I joined the civil service as a house officer up until now that I'm a professor, I have been working more than 60 units a month. The government will tell you they can't pay the excess of 20 units," he explained.
The provost lamented that the burden is getting more, particularly on the elderly ones in the system.
"I trained somebody to be a consultant like me and the government is telling us it can't absorb them. So the consultant is exposed to either roaming around in Nigeria or getting a job outside.
"For those that have gotten a job, they are now pulling others along. Those people that we trained, when they travel to places like Saudi Arabia, they will just flash us and say 'thank you for training me, sir, this is my earning now'. From what they earn there, they can save the equivalent of about N1 million per month. This is the reason why people will keep on going out for greener pastures. It cuts across all professions."
On replacement of doctors leaving the country, Ogirima noted that in those days, the issue of Integrated Personnel and Payroll Information System (IPPIS) was not in operation and the chief executive of each hospital had the liberty to replace exited staff.
"They brought this idea of IPPIS, it can't work with our system. The way we are going, one day the country will wake up to see every professional moving out. It is happening already. Where I work, there is no week you won't see a request coming from a junior consultant that he is going. In my unit, I met two or three consultants but now I am left with the most senior consultant within the space of four months." 
Nigeria sitting on keg of gunpowder
"Doctors are leaving and heads of hospitals are not given the power to replace them. There is a bottleneck and the head of service is the culprit.
"We are sitting on a keg of power, the day it will explode, the country will wake up without professionals. And I hope it will come quickly so that we will start afresh."
Ogirima urged the government to balance or neutralize the japa syndrome by producing more, creating more capacity to produce more health workers locally, establishing health institution training centres and increasing the capacity of the existing ones.
Fatigue Causing Burnout, Errors In Diagnosis
Doctors who spoke to our correspondent affirmed that the long working hours is having a toll not only on their health, but in their ability to carry out their functions effectively, while warning that the frequent burnout is leading to many errors in diagnosis and treatment.
Dr. James (surname withheld), who works with one of the public hospitals in Nigeria, said the brain drain had disrupted the doctors' work arrangement.
"With the Japa Syndrome rocking the health sector, doctors can be on call for like three times within a week (instead of one), because there are no replacement for those who have left the country. For instance, work that is meant for five doctors is currently being handled by only one doctor. Definitely, the workload will be too much for the one doctor. Worse still, instead of doing calls once in a week, we now presently do calls three times in a week, because we have fewer hands.
"This has led to many doctors fainting on duty or even dying, due to burnout and fatigue. Yet, the salary is the same and no compensation. In fact, with the naira falling against the dollar, things are difficult for Nigerian doctors right now," he lamented.
A doctor who spoke with LEADERSHIP Weekend under anonymity collaborated with the views of Dr James when he affirmed that the heavy workload on doctors cause some of them to faint on duty, have high blood pressure and poor health as a result of lack of rest and sleep.
"We should expect more misdiagnosis, errors and mismanagement of patients. When people are fatigued, there is a likelihood of mistakes. Prescription and treatment may not be accurate, which can lead to increase in morbidity and mortality," he warned.
The Way Forward
Those who spoke to our correspondent said the way forward is for the federal and state governments to commence massive recruitment of health workers in the various health institutions.
In addition to the economic factor, many of the doctors suffer insecurity, as they have fallen victim to kidnapping.
"The way forward is for government to tackle all these issues, especially that of insecurity and remuneration. Government should start by replacing all those who have left the country, improve the salaries of doctors who have agreed to stay in the country to work and compensate them very well."
"Also, the government must put in the necessary tools to work within our public hospitals. Most of us travel abroad just to be exposed to new skills and technology. Government must continue to put in place the latest technology and training and retraining of doctors to keep us updated with the latest trend of treatment.
"With these in place, we believe that more doctors will stay and if that happens, the workload will be reduced and that will in turn reduce untimely death of health workers," he said.
Pediatricians Worse Off
Pediatricians at the various public hospitals visited in Lagos and Abuja, particularly at the Asokoro District Hospital, have cried out that they are being overstretched by the number of patients pouring in on a daily basis.
Some pediatricians at the various hospitals visited revealed that some of their overstretched colleagues and nurses slump and barely survive due to stress.
They said, "In Asokoro District Hospital, for instance, we have lost several health workers due to fatigue. Most doctors at the children's clinic are battling with high blood pressure as a result of stress.
"The truth is that we have to first protect ourselves so that our children will not become orphans. We believe in the popular saying that health is wealth. There should be a demand from the people for good quality health, but that shouldn't be at the detriment of our health.
A doctor at the children's clinic revealed: "Only recently, one of us slumped and efforts to revive her were abortive. Most of our colleagues here are managing their blood pressure and it isn't funny at all. We are first of all people's spouses, parents and children too. Sadly, in spite of all these, we have made ourselves available despite poor welfare and salary but it is like the government isn't willing to help us.
"As I speak to you, we are stretched to the extreme. This change of weather from rainy to harmattan has landed a lot of children in the hospital, yet we do not have enough hands. It was worse during the school mid-term break. I mean the Asokoro Children's clinic was overcrowded, forcing pediatricians to run to other officers for their own wellbeing.
Sources at the Asokoro District Hospital, Nyanya General Hospital and the Wuse General Hospital told LEADERSHIP Weekend that the country is losing its workforce to better-organised global settings.
According to them, "An average of 200 resident doctors in Nigeria have relocated abroad every month over the last two years, seeking better pay.  Their positions are left vacant, further worsening the relatively affordable healthcare services in public hospitals in the country of more than 210 million people."
Credit: Leadership