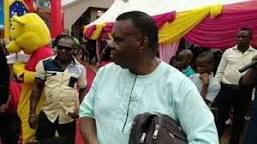 By Chinyelude Udeze,Nnewi.
The stage has been set for proper settlement of disputes between Ogbuawa and Sons Ltd, and its business partner, NONSEC Int. Ltd, after a period of media war; as Prince Nonso Ukatu of the NONSEC Int. Ltd, accepted the apology tendered by Onyedikachi Ogbuawa, son of the late Pious Ogbuawa.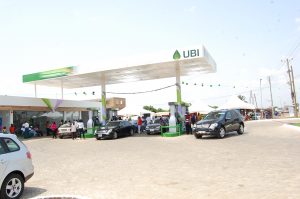 In a press chat on Thursday, July 23, in Nnewi, Ukatu told journalists that Ogbuawa's son, Onyedikachi Ogbuawa, came to his house in Nnewi and spoke with him, where he also tendered unreserved apology, promising the willingness of Ogbuawa and Sons Ltd to mend fences with NONSEC Int. Ltd on one side, and Fang Du, a Chinese businessman, on the other.
He said: "Chief P.O Ogbuawa's second son, Onyedikachi Ogbuawa, after all the frivolous allegations, has made a U-turn and confessed the truth to the world.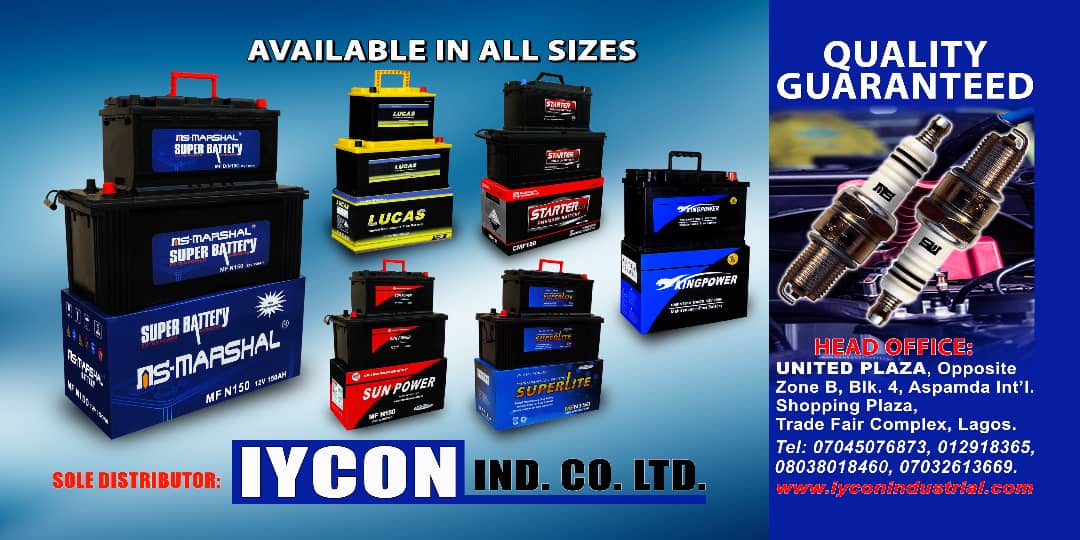 "Onyedikachi came to my house, begged me, confessed the truth and even reduced his confession to writing.
"Having done these, and, as a Christian, I have forgiven him and accepted his apology in good faith."
Recall that Onyedikachi Ogbuawa, son of the late Nnewi billionaire businessman, Pious Ogbuawa, had, in a write-up, titled: "Mrs Amaka Ogbuawa, Adulterous Wife of Late Pious Ogbuawa, is Shedding Crocodile Tears," which was circulated widely on the social media penultimate week, accused Prince Nonso Ukatu, the director of NONSEC Int. Ltd., and Austin Emmanuel Jideofor, chairman of Nnewi Importers Association; of having secret affairs with his late father's wife, Amaka.
He also accused the trio of conspiring to pull the Ogbuawa's family business down, by way of hanging a dept of over $400,000 dollars on them as being debt owed by their father, late Poius Ogbuawa, to one Fang Due, a Chinese businessman.
But in another write-up titled: "Retraction and Apology," dated July 18, 2020, which was also circulated on the social media, the late Ogbuawa's son, Onyedikachi, tendered his apology, and claimed that he was misled in doing the libelous publication of July, 13, 2020, against his father's wife and his business partners. He also expressed his desire to continue in the business relationship with Fung Du and NONSEC Int. Ltd.
Meanwhile, in a bid to set the record straight, Prince Nonso Ukatu, director of NONSEC Int. Ltd, said he deems it necessary to tell his own side of the story, for the purpose of keeping the records straight and for posterity also.
Ukatu, in a statement titled: "Re: Uchenna and Onyedika Ogbuawa's Press Release – a Rejoinder," which this medium sights, wrote: "For over 15 years now, I have been the accredited sole agent in Nnewi and all over Nigeria of one Mr Fang Du, a Chinese nationale, who engages in the manufacture of sundry motorcycle spare parts. Every transaction between the said Fang Du and all his customers in Nigeria since, the past 15 years, has always been by or through me.
"Chief Pius Ogbuawa was a well-known businessman in Nnewi, who, until his sudden death, was a major importer of motorcycle spare parts in Nnewi under the brand name of Ogbuawa Special Quality. Initially, Chief P.O Ogbuawa sourced his goods from Taiwan through one Mrs Harliet, a Taiwan national. At a time, Chief Ogbuawao could not convince Mrs Harliet for the credit supply of goods in order to sustain his business.
"Armed with already known fact that I am the sole agent of Mr Fang Du and also in realisation of the fact that Fang Du's products are acclaimed to be of high standards and quality, Ogbuawa approached me for help on how to source goods from Mr. Fang Du on credit. Out of compassion, I contacted Mr Fang Du, and convinced him, even against his wish, to supply goods to Chief P.O Ogbuawa, on credit, upon guarantee by me that he would be faithful with the payment for the goods supplied. So, Mr Fang Du, through me as his agent, commenced supply of large volumes and quantity of sundry motorcycle spare parts to Chief P.O Ogbuawa, under the already existing brand name of Ogbuawa Special Quality.
"From the year 2012, until his demise in the year 2020, Ogbuawa, a fine gentleman, kept to faith with the payment for goods supplied to him by Fang Du.
"Until his death, the outstanding amount due to Fang Du from Chief Pious Ogbuawa, as a result of goods supplied on credit, stood at $489, 147, as clearly indicated in the undisputed record of transactions between Fang Du and P. O Ogbuawa, which, even before his death, acknowledged with his wife, who at all times, was privy to all the transactions between P.O Ogbuawa and Fang Du.
"Having observed, and with hindsight what might be the fate of the business in no distant time, and in execution of the instruction of my principal, Fang Du, I moved in to recover the money owed to Fang Du by the estate of Late P.O Ogbuawa.
"Pursuant to the above, I approached my lawyer, Hon. Ikenna Obidiegwu, to initiate legal processes towards recovery of the debt. In the process of briefing my counsel, he informed me that the said Uchenna Ogbuawa and Onyedika Ogbuawa were his clients also, and that he would rather bring us together and settle the matter amicably.
"Upon the intervention of Hon. Ikenna Obidiegwu, it was agreed amicably that they should pay the amount being owed within 60 days. There was no iota of inducement, cajoling, harassment and intimidation during and at the signing of the agreement, which was done at the residence of one Augustine Jideofor (Austin Manuel), chairman of Nnewi importers union, with Mrs. Amaka Ogbuawa, being present and also signing in compliance.
"Prior to the execution of the agreement, Uchenna Ogbuawa and Onyedika Ogbuawa made a payment of $50,000; and after the execution of the agreement, they made another payment of $106, 190, making a total payment of $156, 190, leaving a balance of $332,957, approximately, in current exchange rate, N153, 000,000 (one hundred and fifty-three million naira)
"In the process of executing the agreement, it was agreed that proceeds from their daily sales shall be made to a consolidated account in Access Bank, wherein Uchenna Ogbuawa, as the 1st son, and Amaka Ogbuawa (as the wife) are signatories to, from where payment shall be made to Fang Du through me.
"Surprisingly, Uchenna and Onyedika, secretly opened another account at Zenith Bank, wherein both of them were signatories; and, upon discovery of this act, Mrs. Amaka Ogbuawa, through the court, placed a stop on the said account.
"The conduct of Uchenna and Onyedika in opening a secret account demonstrated to me, their obvious lack of commitment to fulfilling the agreement executed. In view of this, I started making efforts towards enforcing compliance of the agreement on them. Consequently, I petitioned the police, who took them to court for diversion of funds and other related offences.
"Prior to their being charged to court, it was peacefully resolved that all the money lodged in the said secret account should be paid to Fang Du through me. But in a swift move, Uchenna Ogbuawa and Onyedika Ogbuawa, at the dying minute, reneged on the said resolution, thereby, displaying obvious intention to swindle Mr. Fang Du."