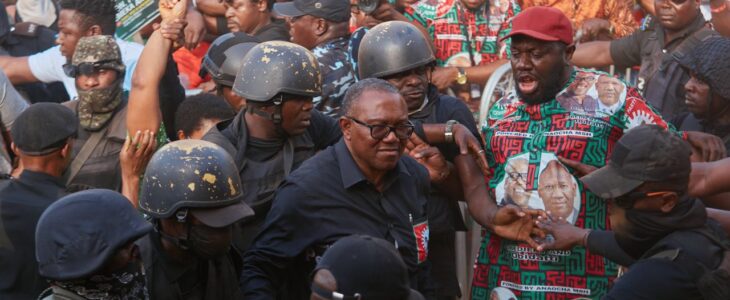 By sea Luke Emmanuel Nsoedo
The flag bearer for the Labour Party, Mr. Peter Obi, took the last lap of his campaign to Nnewi.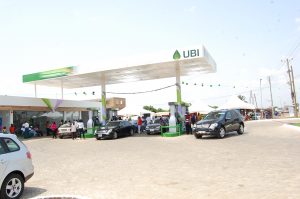 As it were, it was a homecoming for Obi and his entourage. Obi paid a courtesy visit to HRH Igwe Dr. KON Orizu III. The royal father, who is one of the oldest monarchs in the world, offered prayers for safety and blessings for the Labour Party candidate.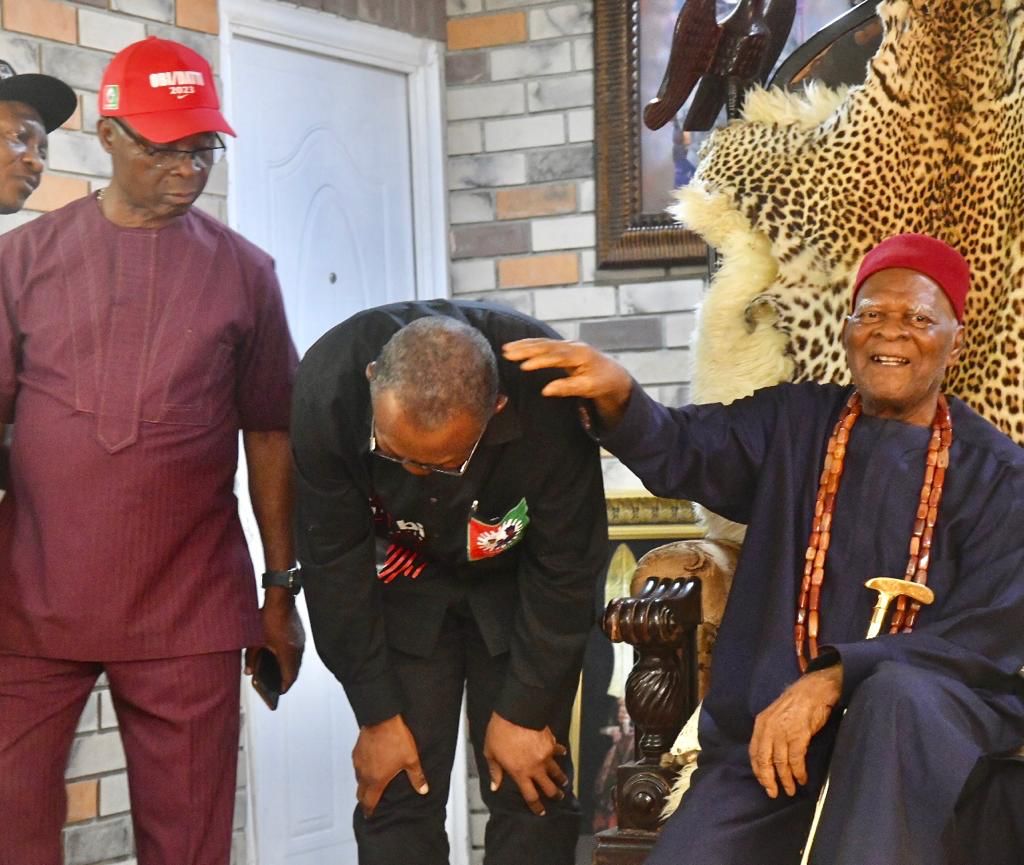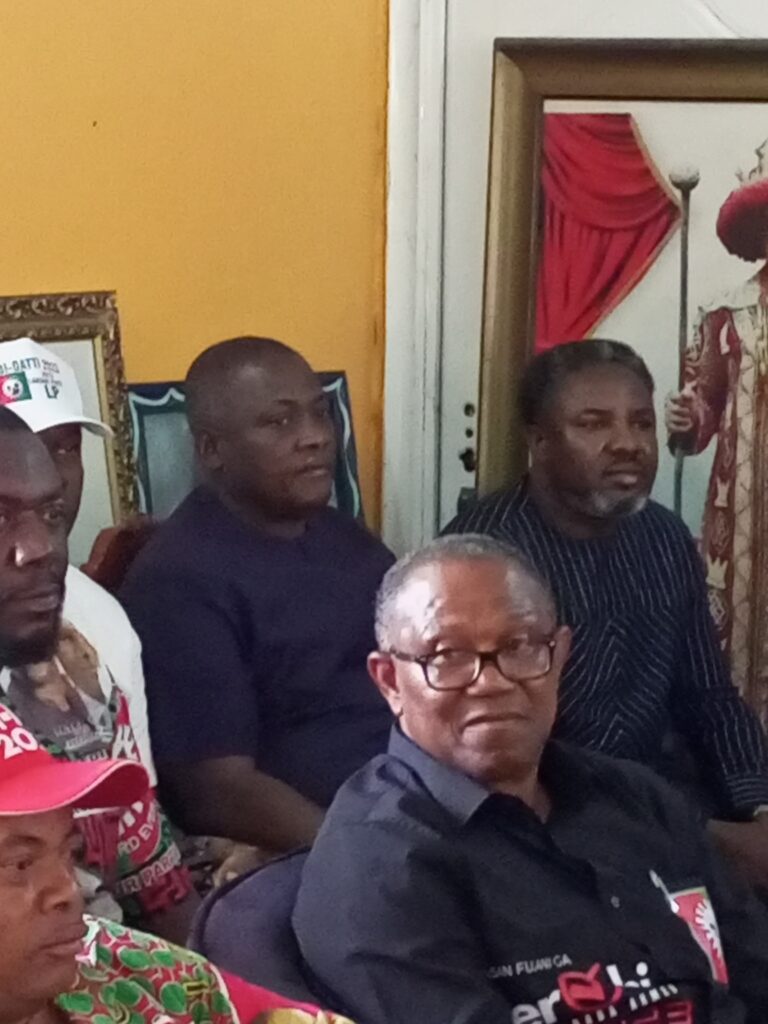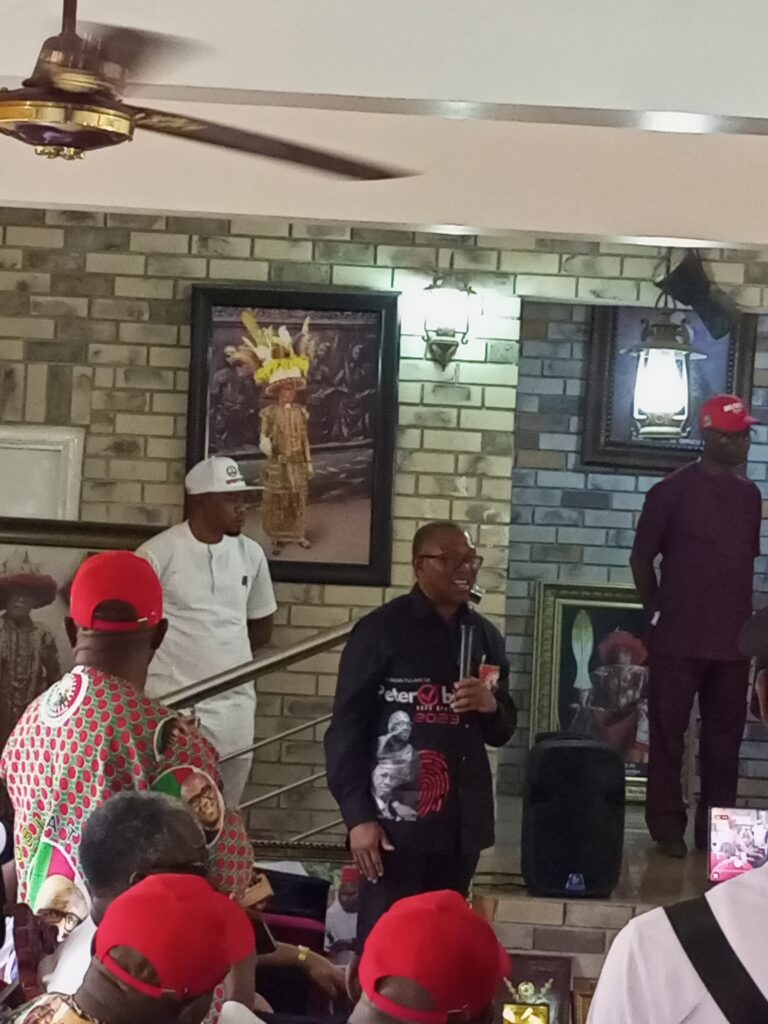 Peter Obi thanked Igwe Orizu and members of the Igwe Nnewi Royal Cabinet, and several stakeholders for their kindness. He reminded everyone in the royal court that he was at home because he had always been a frequent visitor to Nnewi and the palace.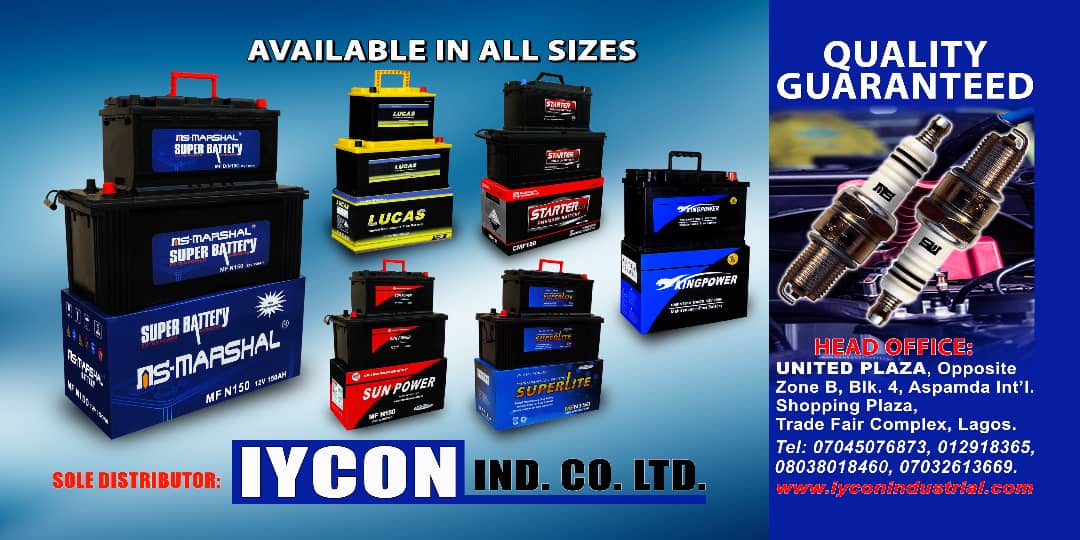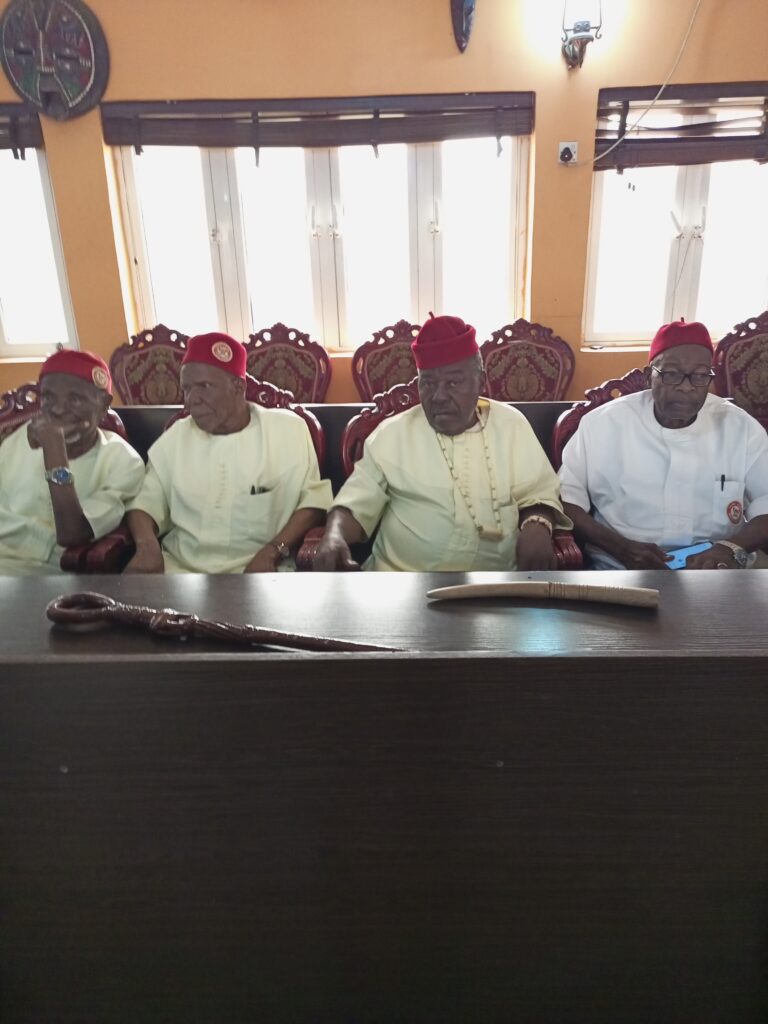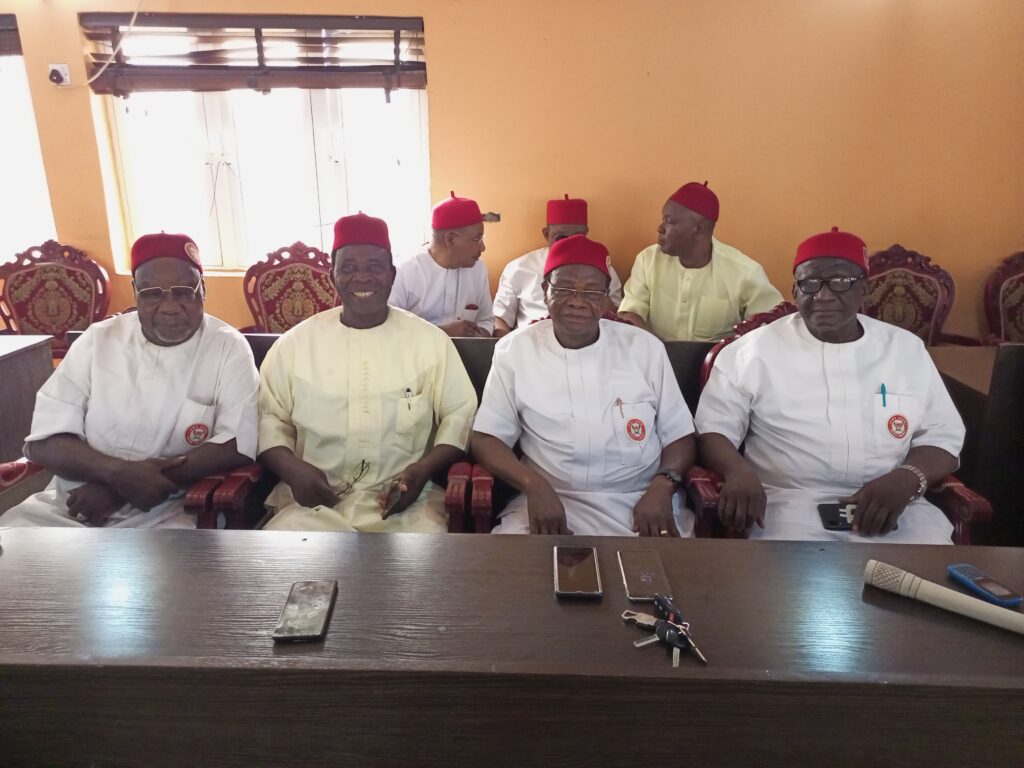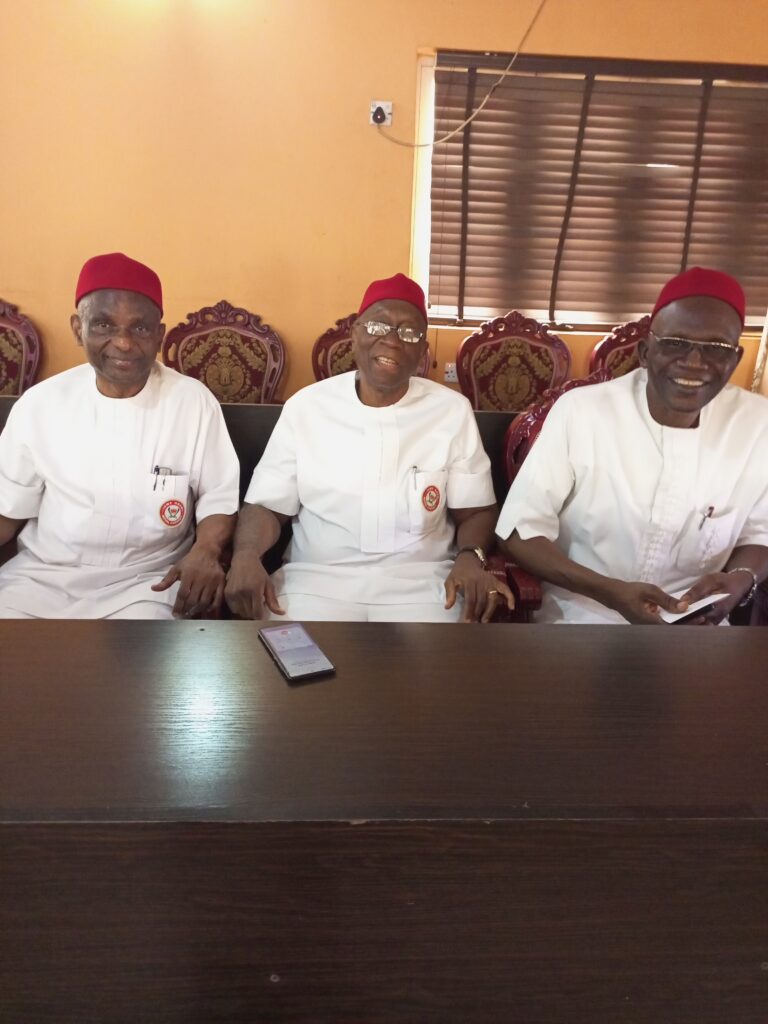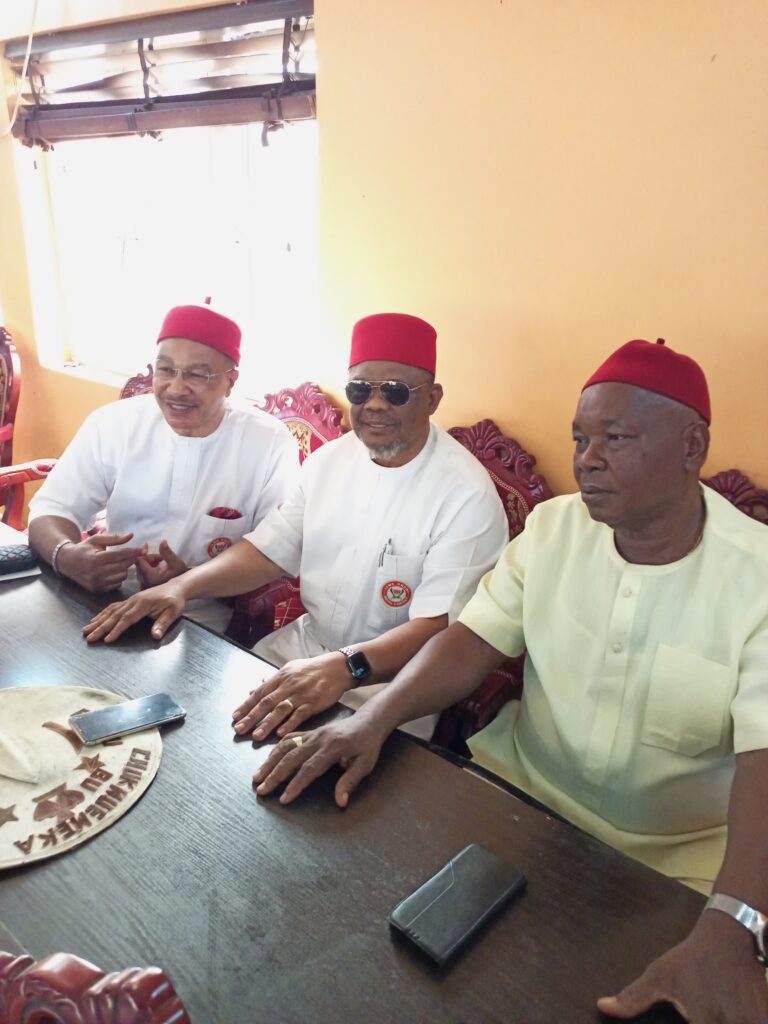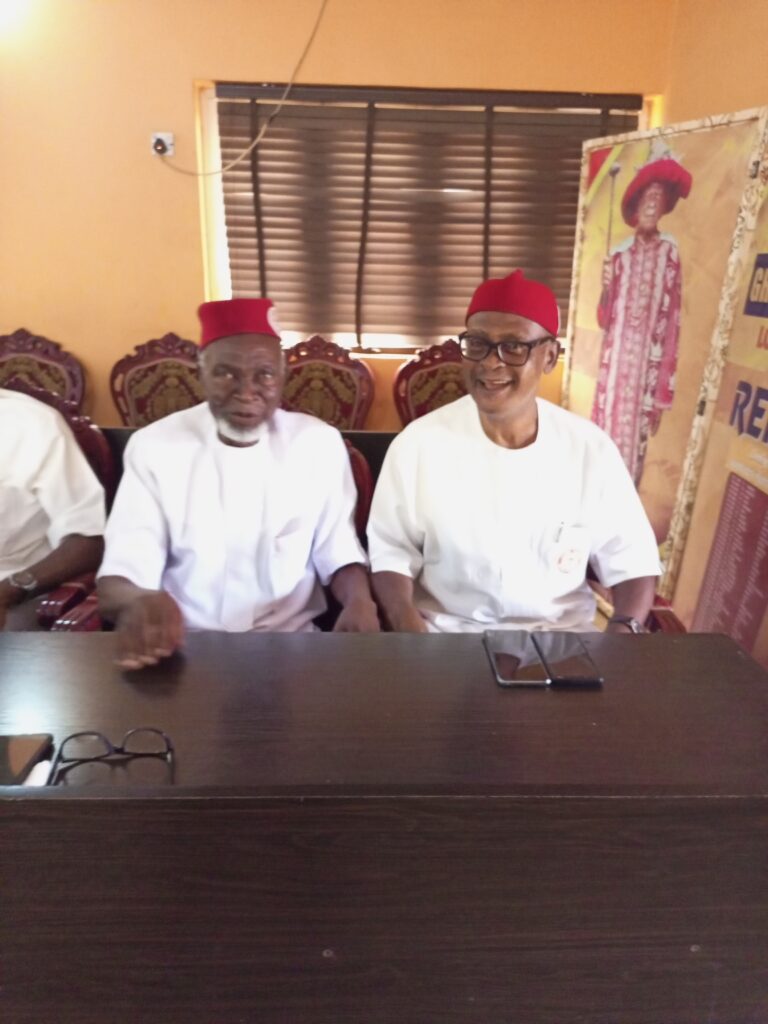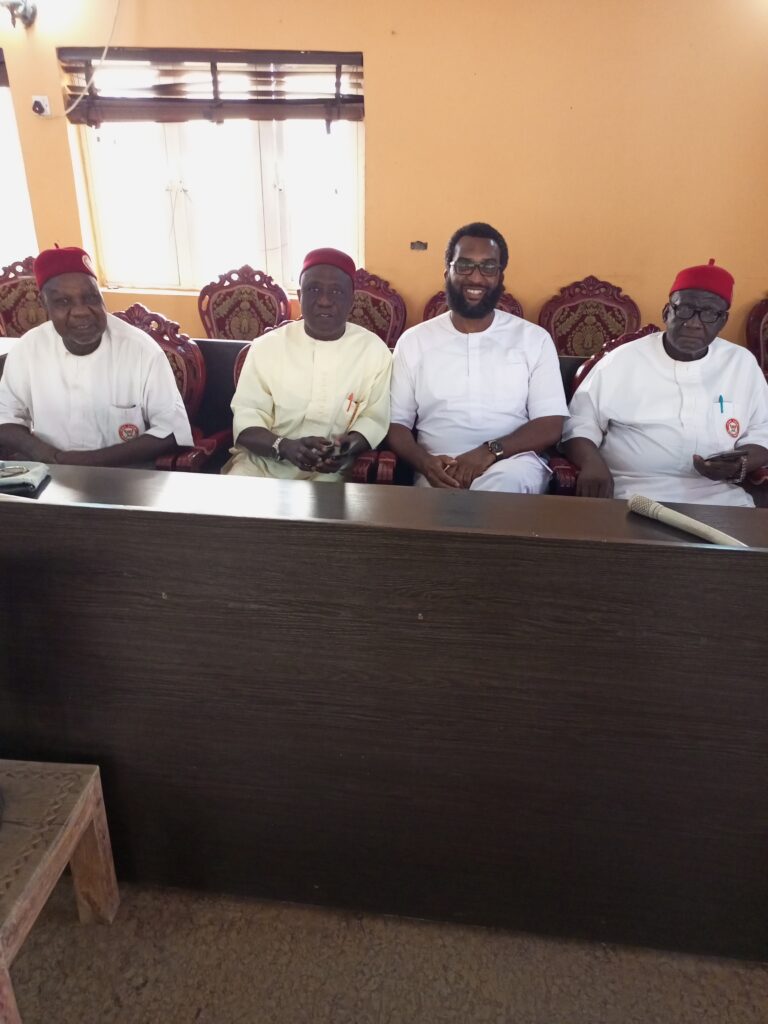 It will be recalled that Obi practicalized his philosophy of supporting home-based industries and patronized the Innoson vehicle brands heavily when he was the governor. He did the same for Sam Eke's computer business.
Within twenty minutes of arrival at the palace, a mass of people had filled up the palace ground, which was quite sizable. There was chanting of "kererenke Obi" everywhere. It took Obi and his team over fifteen minutes to exit the palace due to the surging crowd before they made it to the campaign ground in town.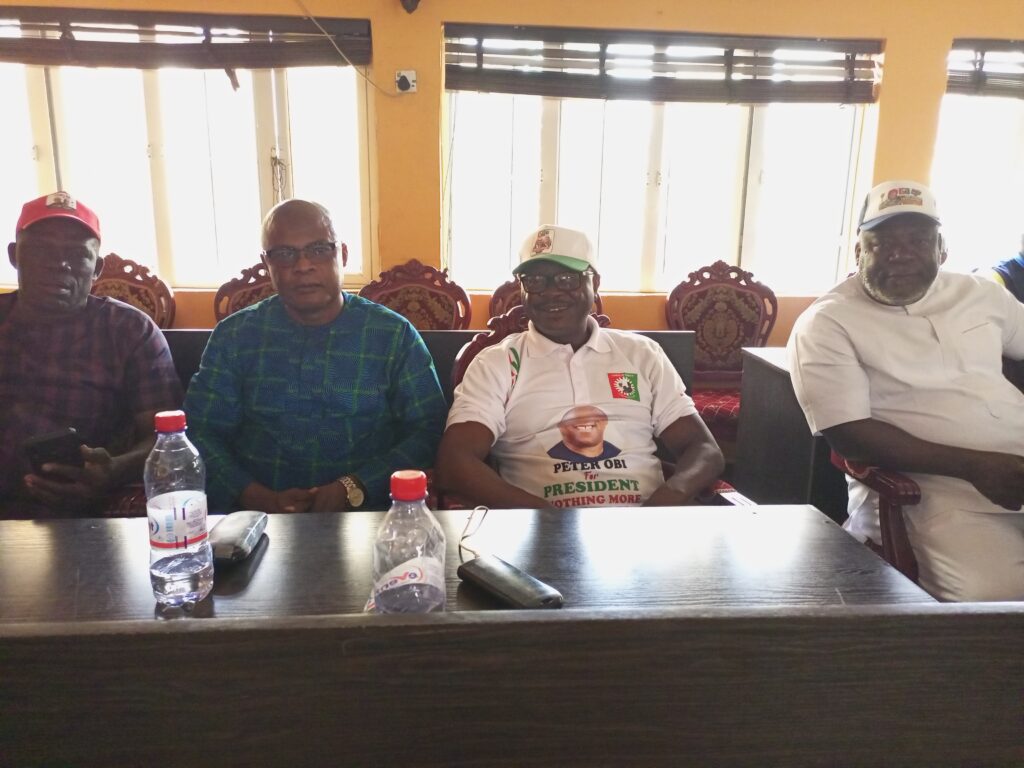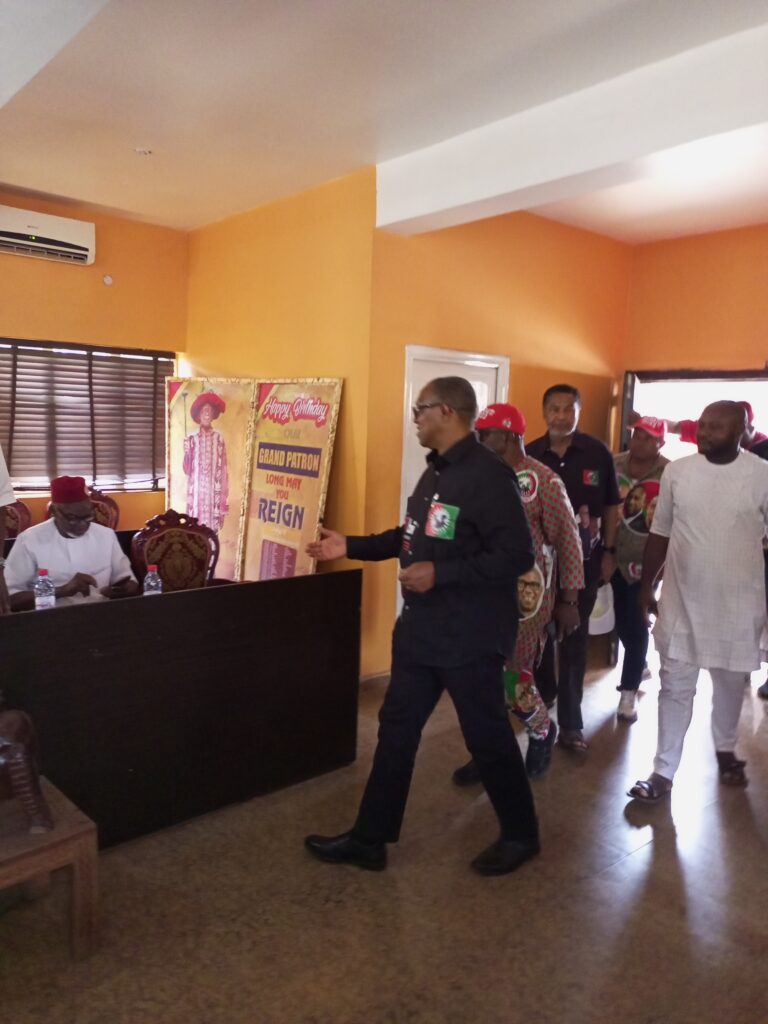 At the campaign ground, the crowd waiting for Obi's entourage was just overwhelming. People of the town had not witnessed such a crowd since the return of the late Eze Igbo Gburugburu, Chief Odumegwu Ojukwu (Ikemba Nnewi).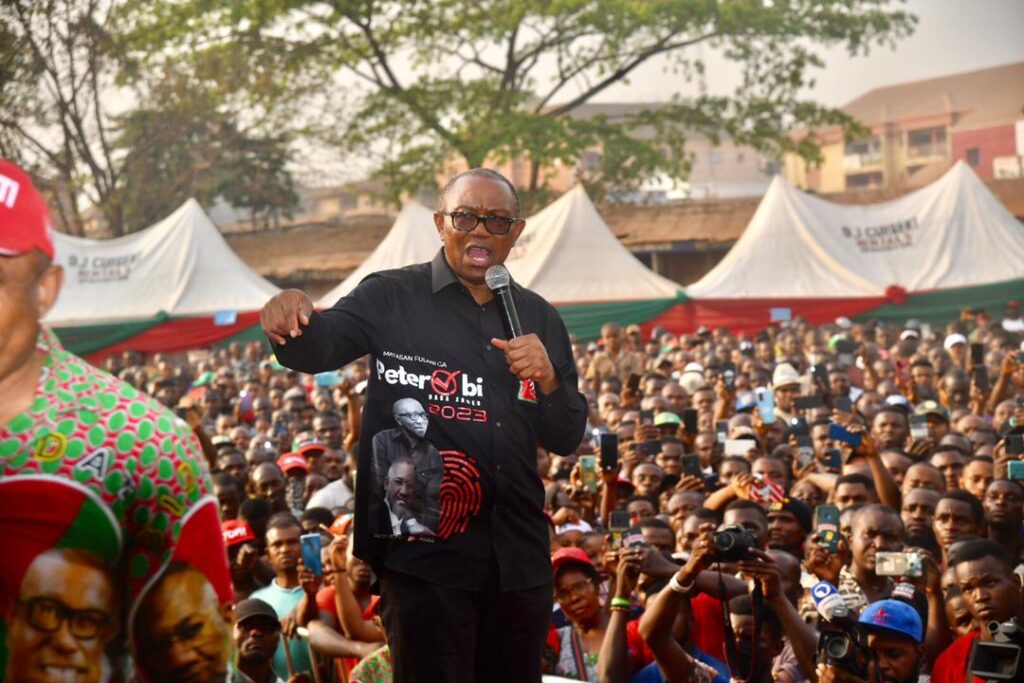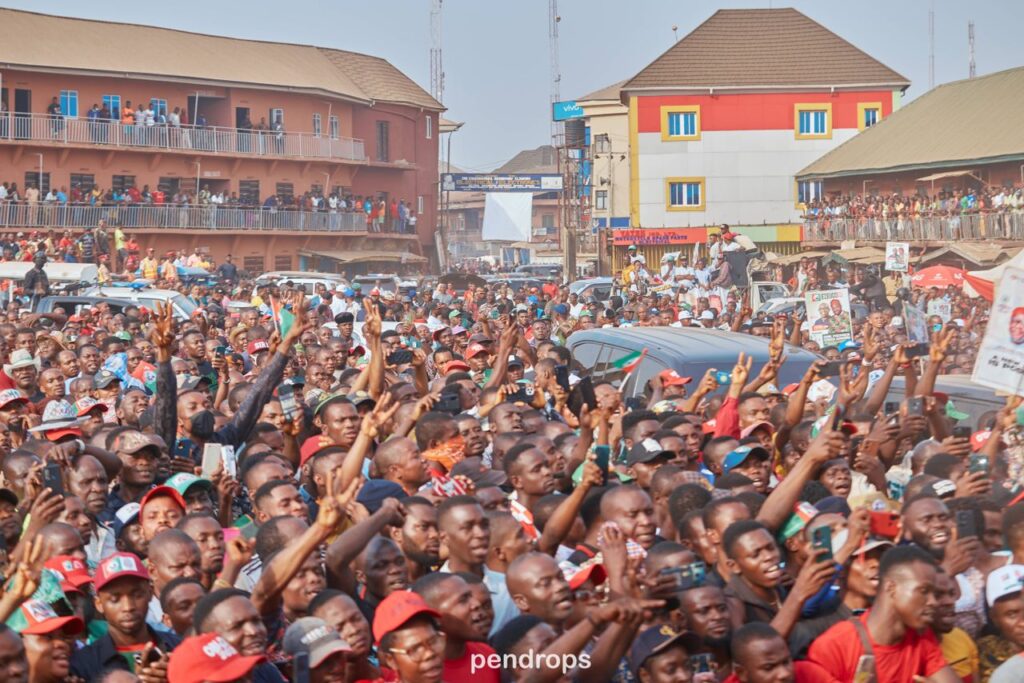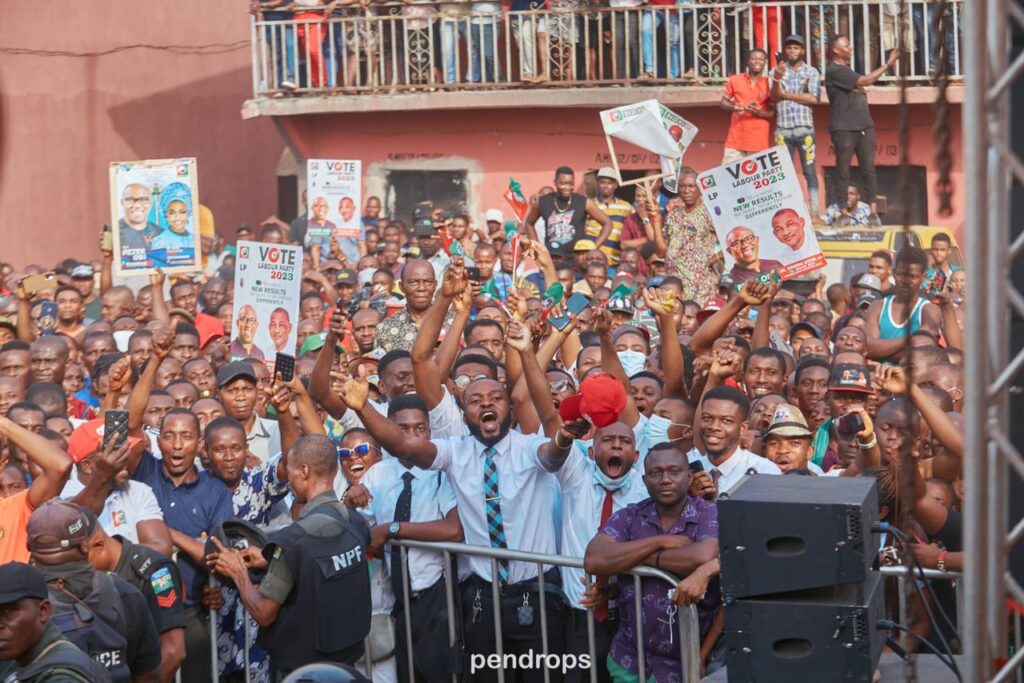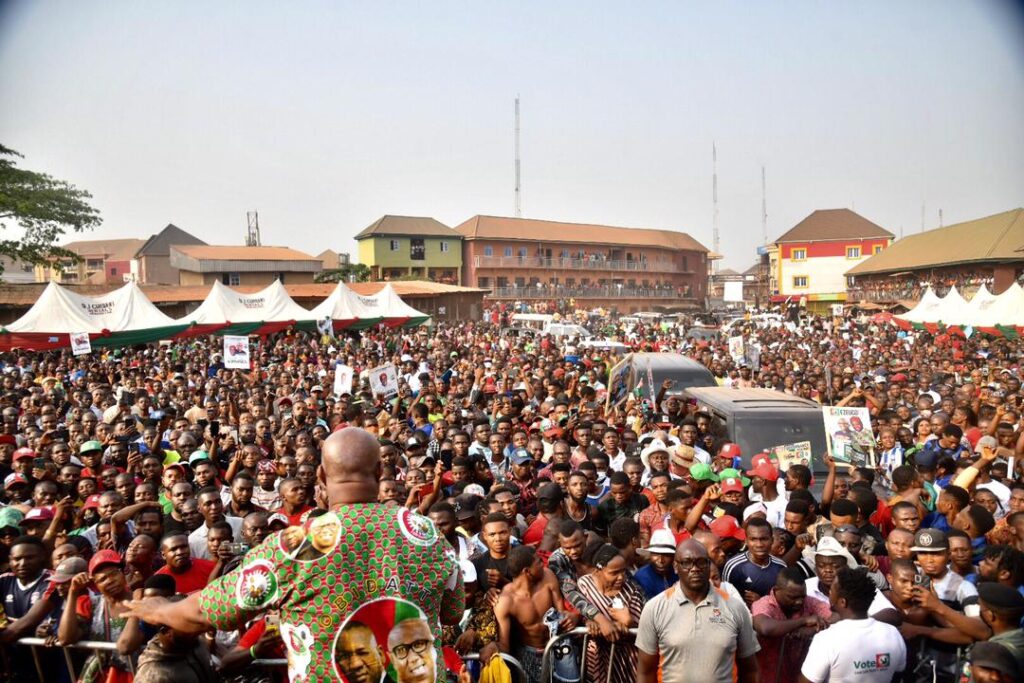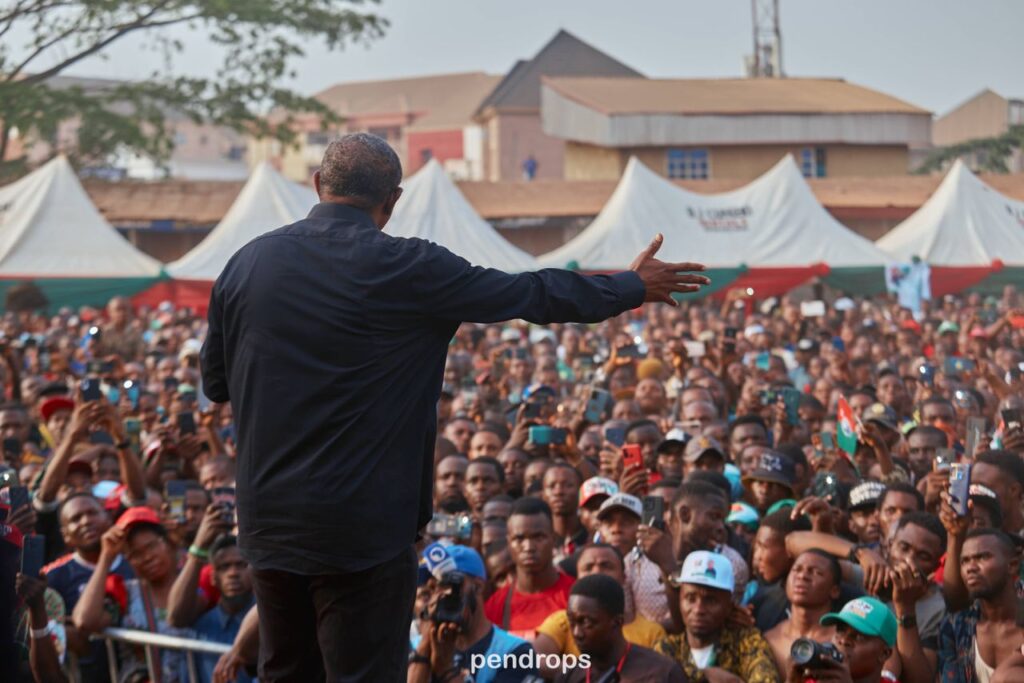 Despite the surging crowd, they were patient with various people who addressed them before the candidate took the floor. Obi, as usual, connected with the people on why he is running for president of Nigeria.
Peter Obi recalled several developmental milestones he recorded as the former governor of Anambra state. He reminded them that it is important to vote so that they can take back their country for the better.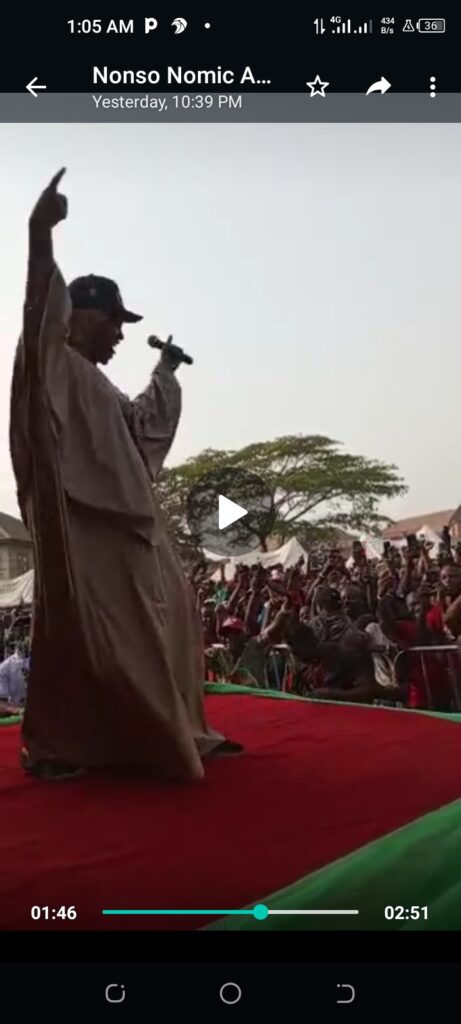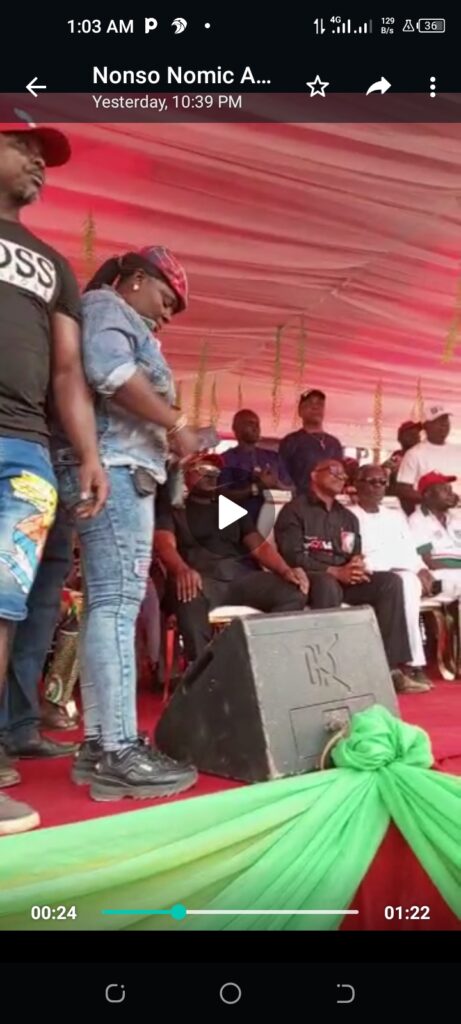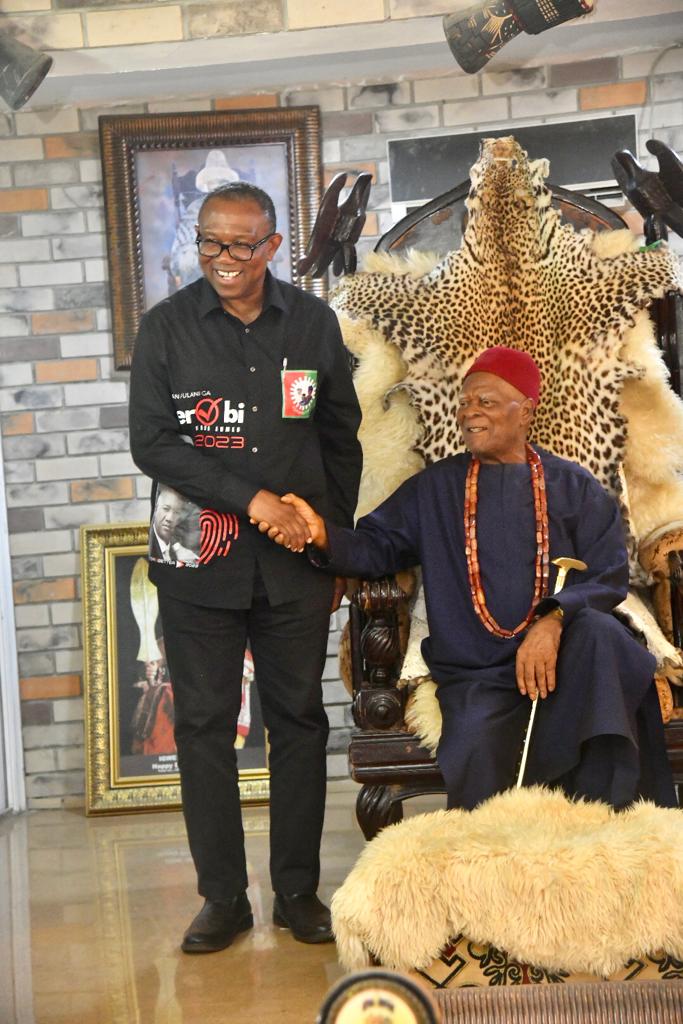 Chief Innocent Chukwuma, CEO of Innoson Vehicle Manufacturing Company (IVM), accompanied Peter Obi to the palace and campaign ground and told the people that he was not a politician.
Innoson told the people he was there to support his friend, Mr. Peter Obi, who has been good to him and the business community. He reminded the people of how Obi has managed Anambra state for the benefit of all.
The candidates for various positions spoke and professed their readiness to serve the people. The members of the Presidential Council harped on the unity of the country, but above all, to take back their country from the abyss of hopelessness.