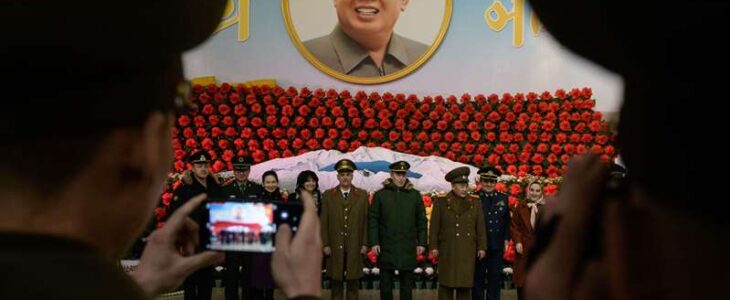 China, Russia, North Korea and Iran have set out to build on their strategic partnerships as they pool efforts to counter what they see as an increasingly aggressive United States attempting to thwart their interests.
At the center of the push appears to be Washington's top strategic competitor, Beijing, whose delegation held its first face-to-face talks with officials from U.S. President Joe Biden's administration, resulting in a rare flare-up that may only serve to enflame their feud.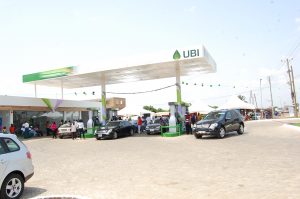 Chinese Foreign Minister Wang Yi, who was present alongside Chinese Communist Party Foreign Affairs Commission Director Yang Jiechi at the tense Alaska talks last Thursday, was set this Friday to head to Tehran to meet with his Iranian counterpart, Mohammad Javad Zarif, and President Hassan Rouhani.
Iranian Foreign Ministry spokesperson Saeed Khatibzadeh said Tuesday that China and Iran planned to review plans to "strengthen the strategic partnership between the two countries and exchange views on international and regional developments."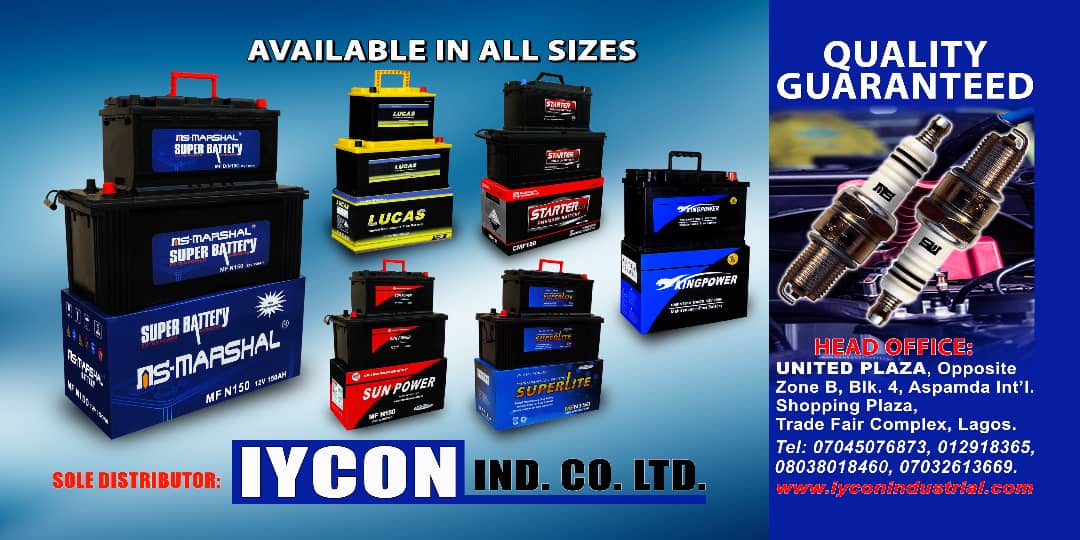 The two nations are part of the 2015 multilateral nuclear deal known as the Joint Comprehensive Plan of Action, an arrangement that offered Iran sanctions relief in exchange for curbing its nuclear program. Former-President Donald Trump's 2018 decision to exit the accord and implement unilateral restrictions against Tehran pushed the nation to ignore some of the treaty's caps on uranium enrichment, putting the deal in danger.
Chinese Foreign Ministry spokesperson Hua Chunying told reporters Tuesday that the JCPOA was "at a critical juncture," but blamed Washington for not moving first to lift sanctions, an action Tehran has said it would answer by reinstituting the nuclear limits.
"The urgent task is for the United States to return to the comprehensive agreement on the Iranian nuclear issue and lift the relevant sanctions as soon as possible," Hua said, "while Iran will resume compliance with the agreement, so as to jointly push the comprehensive agreement back on track."
She said Beijing would remain engaged in attempting to bring all sides to a consensus.
"China hopes that all parties concerned can increase their sense of urgency, meet each other halfway, and strive to reach consensus on some initial steps as soon as possible," Hua said, "so that the United States and Iran can resume the process of implementing the contract. To this end, China will continue to work actively with all concerned parties."
That same day, Russian Deputy Foreign Minister Sergey Ryabkov met with Iranian ambassador to Russia Kazem Jalali for a "thorough exchange of views" on the current situation surrounding the nuclear deal. Moscow is also a JCPOA member, and has urged Washington to suspend sanctions against Tehran in order to get the accord back on track.
China, Russia and Iran have also conducted joint military exercises at sea, as tensions between Washington and Tehran played out.
As Yang met with his Russian counterpart Sergey Lavrov on Monday for talks in southern China's Guilin city, Guangxi Province, the JCPOA was a topic of discussion, as were reported international frustrations with the U.S.
This meeting came on the heels of the U.S.-China dialogue in Anchorage, the first such meeting under the Biden Administration. Wang and Yang discussed with U.S. Secretary of State Antony Blinken and White House national security adviser Jake Sullivan the Iran deal and a range of other issues, especially as they relate to deteriorating relations between Beijing and Washington over sensitive topics like Hong Kong, Taiwan, Tibet and Xinjiang.
Though statements following the interactions were more subdued, footage from the meeting itself showed moments of rare tension erupt between the delegations of the world's two top powers.
While U.S. officials accuse China of human rights abuses and coercion through economic, military and political pressure, Chinese officials warn their rising nation will no longer be pushed around or bullied by Western powers as in past years.
"#China is not what it was 120 years ago, when foreign powers could force open its door with guns," Hua Chunying tweeted in summation of her remarks in response to new U.S., Canadian, Australian and European sanctions. "Certain colluding individuals in politics, academics and media should think twice if they think they could make wanton smears with impunity."
Beijing is not alone in this endeavor. Moscow and Tehran have also sought to push back against Washington's attempts to divide their growing ties in areas such as Syria, as well other fields in which their interests have been challenged.
Russia has been particularly incensed since Biden agreed with the characterization of Russian President Vladimir Putin as a "killer" and warned he would "pay a price" for alleged election interference during an interview aired last Wednesday on ABC News.
After Wang's meeting with Lavrov on Monday, the two issued a joint statement calling on the international community, amid global historic turbulence, "to strengthen mutual understanding and build up cooperation in the interests of global security and geopolitical stability, to contribute to the establishment of a more just, democratic and rational multipolar world order."
That same day, Chinese President Xi Jinping reached out to another power issuing complaints about alleged unchecked U.S. hegemony. Via senior diplomats from both countries, Xi exchanged verbal messages with North Korean Supreme Leader Kim Jong Un, who filled the Chinese leader in on the results of the neighboring ruler's 8th Party Congress of the Korean Workers' Party in January.
During that high-profile meeting, Kim referred to the U.S. as the "principal enemy" of North Korea, officially the Democratic People's Republic of Korea, and vowed to "adopt an adroit strategy toward the U.S. and steadily expand solidarity with the anti-imperialist, independent forces."
On Monday, Kim conveyed a desire for North Korea and China to channel their traditional alliance in uniting their efforts to counter adversarial powers.
"Informing in detail that the WPK discussed and decided on its policy stand on the bolstering of defence capabilities of the country, the inter-Korean relations and the DPRK-U.S. relations after an in-depth study and analysis of the situations of the Korean peninsula and the international relations," Kim "stressed the need to strengthen the unity and cooperation between the two parties and two countries to cope with the hostile forces' all-round challenges and obstructive moves," according to the official Korean Central News Agency.
A day earlier, North Korean Foreign Minister Ri Son Gwon joined a number of nations in expressing a message of greeting to Iran for the Persian New Year, or Nowruz.
"Expressing the belief that the traditional friendly and cooperative relations between the two countries would further develop and mutual support and cooperation in the international arena grow stronger in the New Year, too, the message wished the Iranian foreign minister success in his job," the Korean Central News Agency reported Sunday.
© LAURA BONILLA CAL/AFP/Getty Images Venezuelan Foreign Minister Jorge Arreaza (C) announces the creation of a group of countries that include China and Russia to defend the U.N. Charter and the rights of member states after US threats of a military invasion, at the U.N. headquarters on February 14th, 2019 in New York. The countries within the Group of Friends in Defense of the Charter of the United Nations have frequently criticized the United States for pursuing a unilateral foreign policy and intervening in the domestic affairs of other U.N. member states. LAURA BONILLA CAL/AFP/Getty Images
Unlike Iran, which was targeted with a "maximum pressure" campaign that reversed previous years of diplomacy with the U.S., North Korea underwent a historic warming of ties with the Trump administration, as well as U.S. ally South Korea. When this denuclearization-for-peace and sanctions relief process failed to produce any agreement, however, Pyongyang walked back from diplomacy and vowed to shore up its defenses.
North Korean officials have dismissed U.S. attempts to make contact, calling on for an abandonment of "hostile policies" first. Iran also says nuclear negotiations must be predicated on the lifting of sanctions.
In the White House's Interim National Security Strategic Guidance published earlier this month, both North Korea and Iran were said to "continue to pursue game-changing capabilities and technologies, while threatening U.S. allies and partners and challenging regional stability."
China and Russia, according to the document, "have invested heavily in efforts meant to check U.S. strengths and prevent us from defending our interests and allies around the world."
Beijing, Moscow, Tehran and Pyongyang have joined 13 other signatories to establish the "Group of Friends in Defense of the Charter of the United Nations." The coalition of Algeria, Angola, Belarus, Bolivia, Cambodia, China, Cuba, Eritrea, Iran, Laos, Nicaragua, North Korea, Russia, Saint Vincent and the Grenadines, Syria, Venezuela and the State of Palestine, a U.N. non-member observer state, recently shared with Newsweek a concept note calling for new additions to the group.
Among the primary tenets of the group are the "non-interference in the internal affairs of States, peaceful settlement of disputes, and to refrain from the use or threat of use of force against the territorial integrity or political independence of any State, as enshrined in the UN Charter."
The Biden administration, for its part, has also been busy shoring up its alliances and partnerships. Blinken and Defense Secretary Lloyd Austin conducted an Asia tour ahead of the Alaska talks with China, and both have also spoken out in support of the Cold War-era NATO military coalition, comprised today of 30 countries.
Blinken met Tuesday with NATO Secretary-General Jens Stoltenberg and, among other major issues, discussed "concern over Russia and China's malign activity and disinformation efforts."
"We will stand resolutely against Russian aggression and other actions that try to undermine our Alliance, and I think that that approach is exactly where NATO is as well," Blinken said. "And similarly, we have to and we will, I believe, make sure that NATO is also focused on some of the challenges that China poses to the rules-based international order, that is part of the 2030 vision as well."
Credit: Newsweek