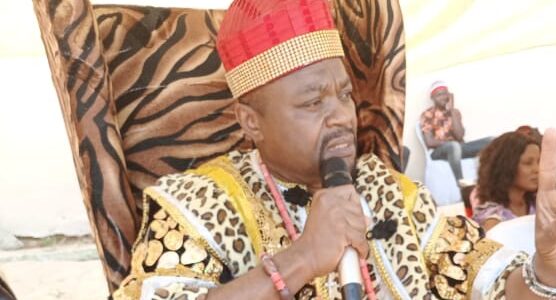 WE CAN BE BETTER

Subsequent to the agitations over the issuance of letter of mandate as the President General of Amichi to Chief Cletus Udebuani on July 8th, 2022, by the Honourable Commissioner for Local Government and Chieftaincy Affairs, Hon. Tonycollins Nwabunwanne, it is imperative that we must and will seek peace and normalcy in our dear town.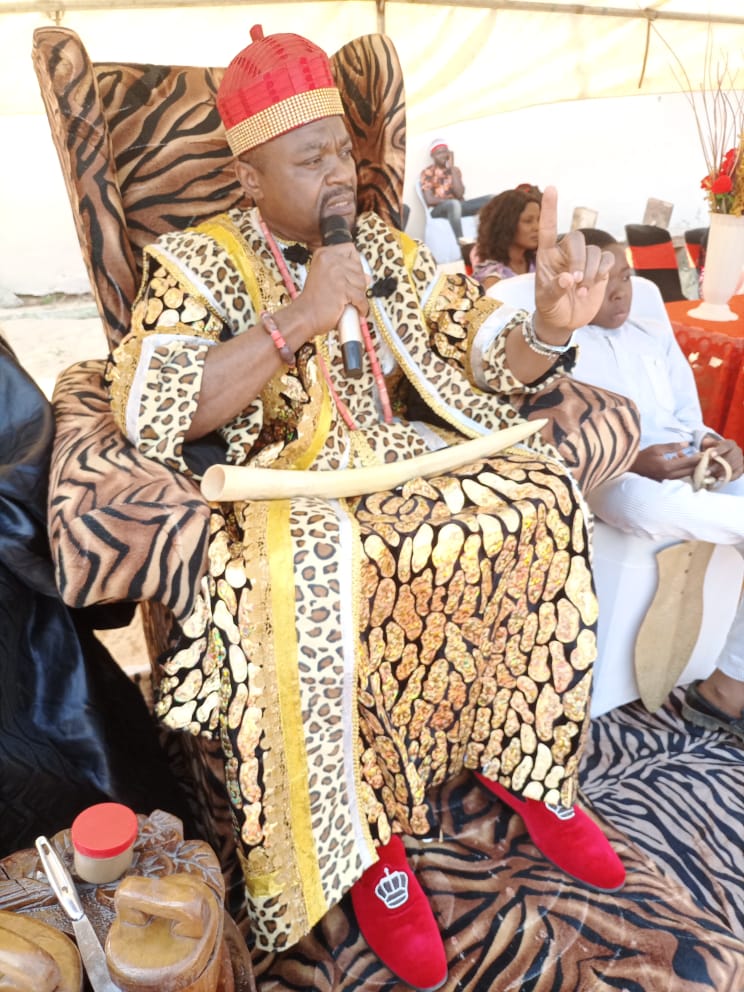 Amichi community conducted an election in April of 2021, as mandated by the erstwhile Commissioner for Local Government and Chieftaincy Affairs, Hon. Greg Obi. Okpala Quarter was directed by the ADU EXCO to produce a singular candidate for affirmation by the town as the President General. The Okpala election was supervised and affirmed by Obiano's government.

Amichi resolved that each quarter shall produce a consensus candidate for affirmation through four election cycles starting with Ebenasaa. When Okpala's turn emerged, there was a concerted effort to change the paradigm and seek a general or delegate election, rather than the agreed formula. The new dynamics emerged after the conclusion of the Okpala election. Rift ensued.

After the 2021 election, I was informed by Anambra State Commissioner for Local Government and Chieftaincy Affairs representative, Hon Gerald Akaeze, and the President of Okpala Descendant Union, Sir Bernard Afoka, that Chukwuemeka Ezekiel Udogu prevailed as the candidate of choice by Okpala Quarter, and was due for affirmation by the general body, in consonant with the ADU directives.

The initial Okpala election was conducted in December of 2020, via secret balloting system between Udebuani and Udogu. Udogu prevailed. The Anambra State government ordered a new open Option A-4 balloting as a compromise to the grieving Udebuani. Udogu still prevailed. There was belief that the matter had rested, until the clamour from some minority stakeholders in other quarters in Amichi that Udogu was "Igwe's Candidate" and should be replaced with "Chisco's Candidate", Udebuani. The red sea parted.

The mandate letter was never issued to the prevailing candidate by the Commissioner for Local Government and Chieftaincy Affairs, Hon Greg Obi. The seat remained vacant until the current administration decided to fill all leadership vacuums in Anambra State communities.

As is now known and confirmed, on July 8th, 2022, the mandate letter was erroneously issued to Mr. Cletus Udebuani by the Anambra State Commissioner for Local Government and Chieftaincy Affairs. The mandate letter and the subsequent posting on the ADU Whatsapp group generated insults, name-calling, accusations, and counteraccusations. Again, Amichi was on Anambra negative radar.

To avert further organized protests and agitations, I sought the indulgence of our community stakeholders. Our stakeholders insisted on the outright retrieval of the mandate letter issued to Chief Cletus Udebuani.

I discussed extensively with Commissioner Hon. Tonycollins Nwabunwanne regarding the matter. He was saddened by the negative utterances associated with the mandate. I apologized to him on behalf of Amichi, and assured him of our allegiance to his office and the government of Anambra state.

The government has ordered a fresh President General election by Okpala Quarter and for presentment and affirmation by Amichi. The Commissioner's office will publish the election modalities and the presentment formula. It is therefore imperative that we civilly seek a consensus candidate for our dear town. There is no "Igwe's candidate" or "Chisco's candidate." Let us find "Our candidate."

My special request to everyone in Amichi is to sheath your swords. We can disagree very gracefully without the insults and accusations. Other Anambra towns are experiencing similar issues, but with grace and dignity. Let us stop whispering negative impressions into the ears of the government about members of our community. Visiting Awka regularly with the intent to skew government's actions towards your selfish motives is the genesis of discord in our town. We cannot steer our government off the freeway of governing. We must avoid misinformation and mistrust. Let the government govern, while we the governed remain resolute.

I appeal to everyone to stall all organized protests. Any protest will present Amichi in a negative light. We should cease minimalizing our embodiment in Anambra polity. Are we not bigger than this? Are we really not better than this?

Through this letter, I am reaching out to all Amichi stakeholders, Chief Chidi Anyaegbu, Chief Simon Okeke (Ochendo} Chief Mike Umeh, Chief Bertram Ichiebuka, Chief Emmanuel Ide Umeohia, Chief Eric Umeofia, Chief Felix Ofodum, Chief Ebubeagu Akachukwu Egwuonwu, and Chief Erich Chinedu Ume-Ezeoke, and other concerned citizens who have or may have interest in the current PG election, to work with me to produce a consensus candidate that would not elicit the type of agitations that we recently witnessed. I assure everyone that I have no candidate of my choice. I only and shall always advocate the best for Amichi.

I want to specially and specifically thank the Honourable Commissioner for Local Government and Chieftaincy Matters, Hon. TonyCollings Nwabunwanne, for his magnanimity and commitment to peace among the governed. I further apologize to the Commissioner for the hurt visited on him and his office during this period of agitations.

Amichi ga adiooo!

Signed:

His Royal Highness, Ofobuike Alphonsus Ezeoke, Esq, Juris Doctor
Attorney/Barrister and Crisis Manager at Law
Igwe Amichi.