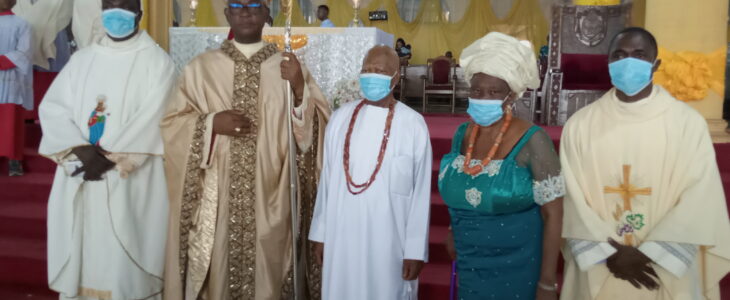 The Catholic Bishop of Nnewi, Most Rev Hilary Odili Paul Okeke began the introductory part of the mass by incorporating a glowing tribute to HRH Igwe Orizu III for his steadfastness in Christian faith, humility, and peaceful disposition.
The same line of observation of Igwe's simplicity was harped on by Rev Fr Peter Uzochukwu during the homily, which harped on the importance of baptism in the life of a Christian.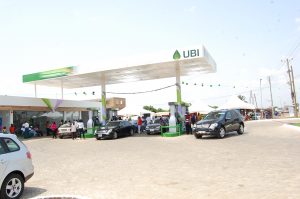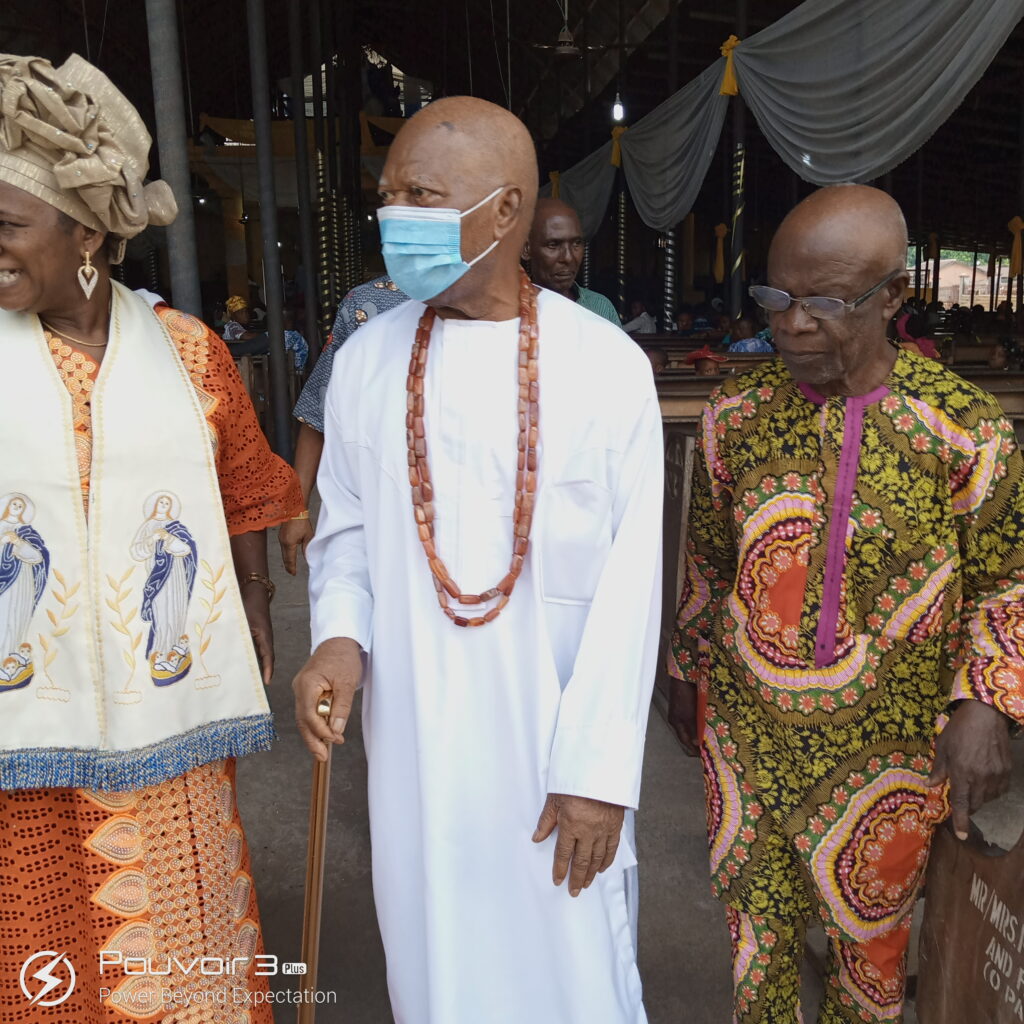 He drew the faithful to what he knew about Igwe Nnewi based on his personal encounters with the monarch since his childhood.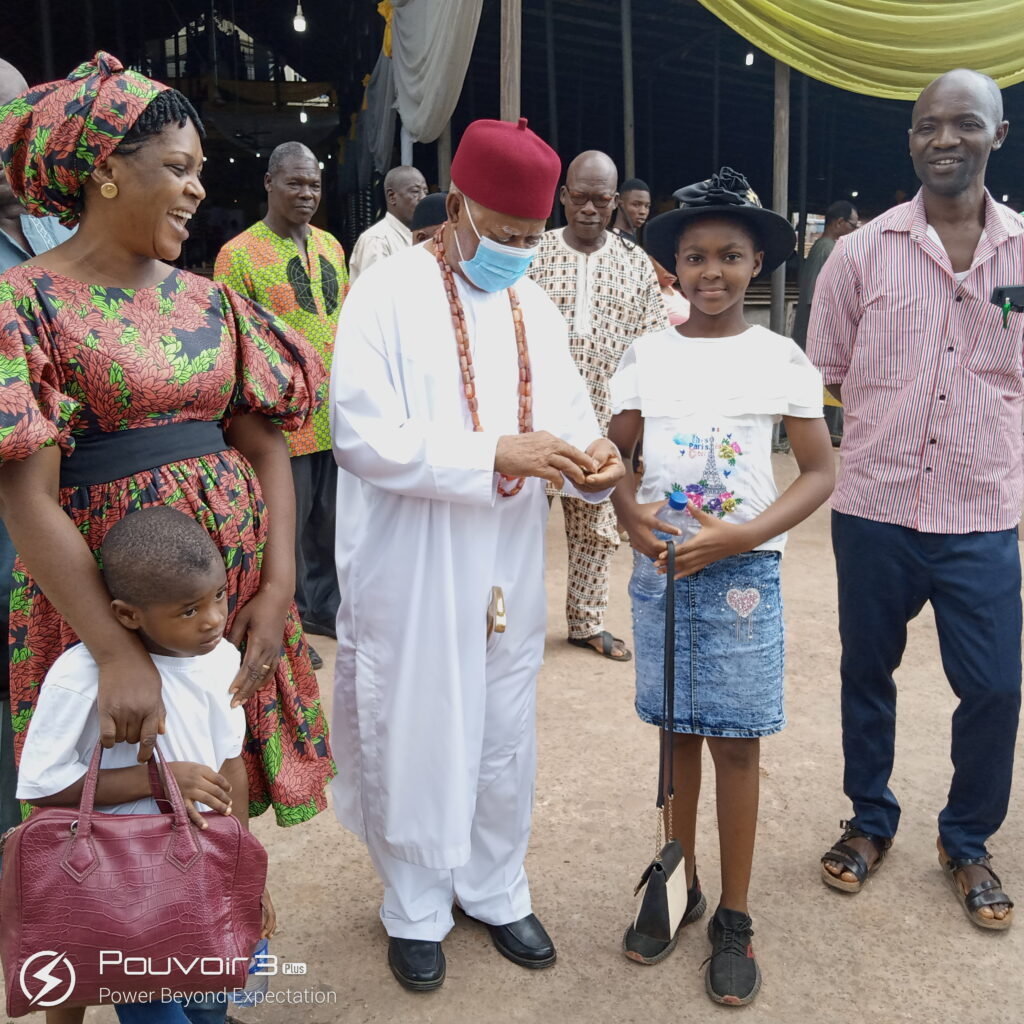 Fr Uzochukwu, following couple of anecdotal instances of past meetings with Igwe, including this past Ofala when he led ordained persons from Nnewi to pay homage to Igwe during the Ofala.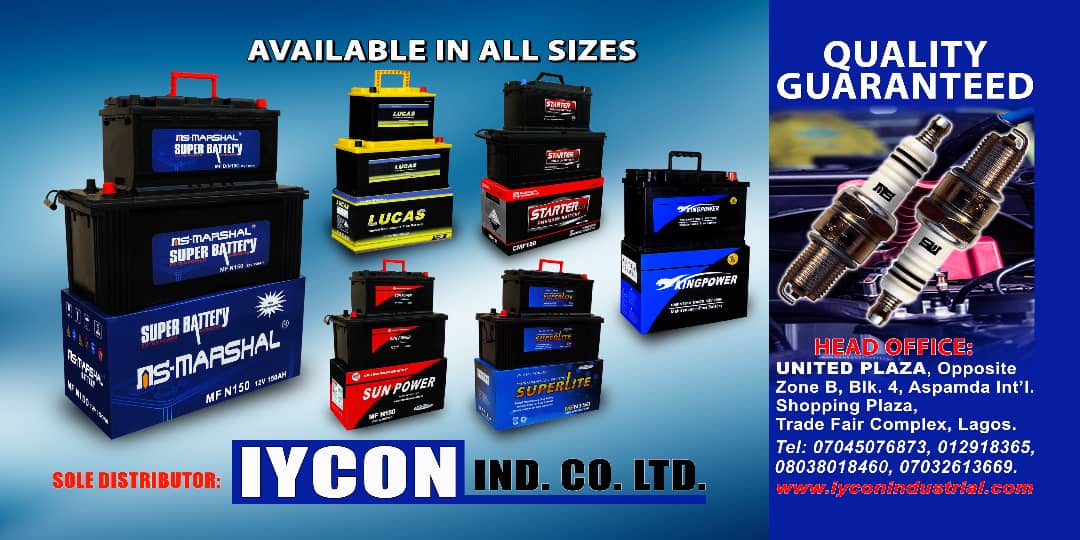 "When we arrived, the scheduled activities were already in motion, but Igwe immediately sent for us once he got our message that we would like to see him" Fr Uzochukwu told the congregation.
He noted that HRH is known as 'Igwe na eje uka', but Fr Uzochukwu said that henceforth, Igwe Nnewi should be known as "Ecumenical Igwe". The Royal Majesty of unity and peace is what Igwe Orizu stands for.
The Catholic Bishop of Nnewi prayed and poured blessings on Igwe Nnewi for God to keep fortifying him with more wisdom, and for God to give him and wife excellent health.
When HRH was asked to respond, he told the Bishop and everyone in the cathedral that he did not have anything to say other that the fact that he was there to give thanksgiving to God for protecting him through the Ofala without any problem.
He thanked the Bishop, the Rev Fathers, and the entire church, and prayed for everyone's wellbeing.