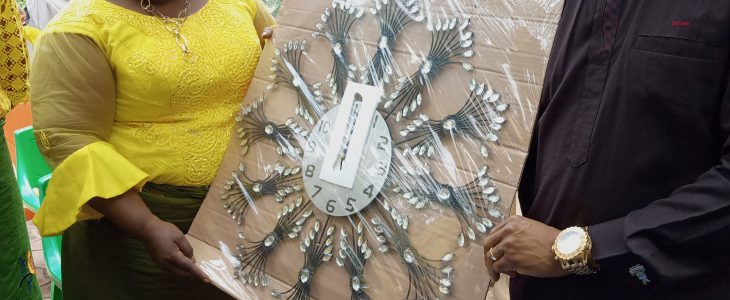 By our reporter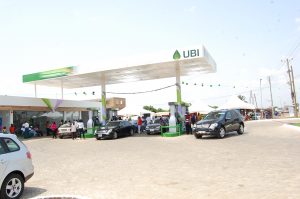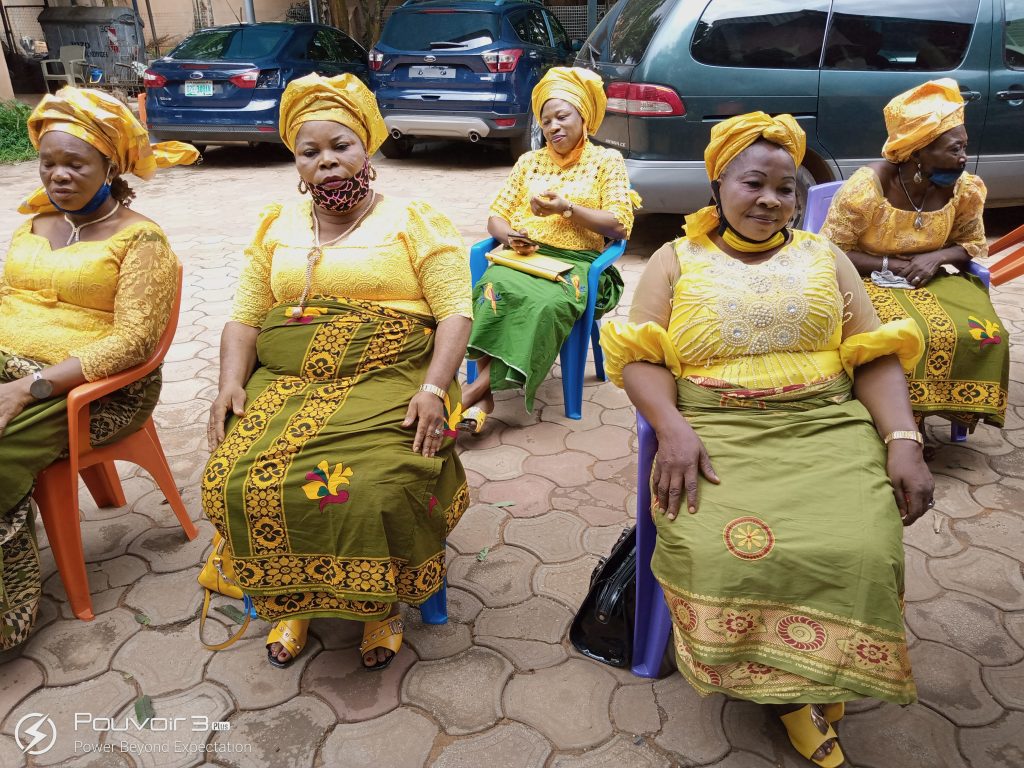 The Igbo Women Traders Association under the leadership of Mrs Promise Ezeigwe, who is also, the State Women Leader of ASMATA, led a huge delegation of the various leadership heads to pay a courtesy visit to Chief Sir Melie Ifeanyi Onyejepu at his country home in Odida Nnewichi Nnewi.
The market women who are very well accomplished both as business and community leaders had taken the decision to select not more than five men of substance to be their patrons.
The ambience for the occasion was very festive and welcoming Chief Sir Melie Onyejepu's house. The women indeed felt at home from their demeanor.
It was under this atmosphere that Mrs Promise Ezeigwe rose to articulate the purpose of the visit to Ogbuefi Melie.
She said that when they undertook this present project that she kept hearing the name, 'Melie' from virtually all recommendations coming to her. She decided that rather than send the letter of appointment to Chief Sir Melie Onyejepu, that they should visit him to present the letter of appointment, and as well, use the opportunity to satisfy her curiosity of meeting the man whose name precedes him.
Mrs Ezeigwe continued by saying that Ogbuefi Melie's reputation is very intact through the testimomials of every delegate from Nnewi market and other markets in Anambra state who know him.
"It was because of your impeccable reputation that the entire enlarged state EXCO uninamously voted to make you our patron".
"Nothing gladdens the heart of women more than having an upright man for a brother, son, and or a husband".
"In this case, we humbly invite you to please become our Patron".
Mrs Ezeigwe spoke further on why they are very happy with the government of Chief Wilie Obiano and her Excellency, Mrs Ebelechukwu Obiano(Osodieme). She said that it was Willie Obiano who paved the way for the women to have an independent organization to cater to their needs.
She informed Melie that they worked amicably with Peter Obi, however, the erstwhile governor could not grant their request to address the women issues separately.
"That non-action by Governor Obi meant that the women in the market could not have a voice in matters that concern them since the men usually control the market and the revenue".
"It is important to note that despite everything, we continued to champion the elections each cycle ".
Chief Melie responded to the market women by thanking them. First, by giving consideration to his person, and secondly, having faith that he would diligently attend to their needs.
Chief Onyejepu gave them a brief bio of his career. He told them that he has been a banker with 24 years of experience.
In fact he was one of the pioneer staff of Diamond bank.
Chief Sir Melie extolled the virtues of women for their commitment in everything they do.
"No one can out-manoeuvre the women when they take a stand".
"The women have a great deal of discipline which they apply liberally without any compromise when a member runs afoul of their4 regulations".
He begged them to keep thanking and supporting Governor Obiano for the excellent work he has been doing for the good people of Anambra state.
He told the women group that even with the crisis in the oil market which affected Nigeria and all states' revenue allocation, that the Anambra state government continues to pay salaries and pensions.
"In fact, while most states that got bailed out with funds to meet salary arrears, have gone in debt, deeper in salary arrears to workers, while, Governor Obiano has perfected plans to begin paying Anambra state workers the new minimum wage.
Chief Melie spoke on various projects the state is handling, particularly, those that are coming on stream.
The street lights phenomenon has greatly reduced crimes in the state. It has helped to increase the revenue base of our people, particularly, the women who could now utilize the street lights to trade safely.
He spoke glowingly of the special love the Governor has for Nnewi. That the Obiano's government has spent over 11billion naira in visible projects in Nnewi.
He pointed to the land-mark erosion projects being done at Obiofia Okpuno Nnewichi and 100 foot road by very reputable companies.
Besides the government's investment in projects in Nnewi, no other town after Aguleri has more political appointments than Nnewi.
He urged the market women leaders to always monitor the activities of the government, otherwise, they may fall prey to the antics of the opposition groups that only feed the people malicious negative propaganda against the working governor.
Chief Melie Onyejepu asked the women to keep supporting Her Excellency for her generosity and love towards the needy children.
He said that he has never seen any woman with such large heart, who is always eager to assist women and children in difficulties.
Finally, Chief Onyejepu asked the women to be consistent in their dealings at all times because he does not know how to promise and fail.
In responding to Melie's acceptance of the patronship, the president, Mrs Ezeigwe praised Chief Melie Onyejepu for accepting to be their patron.
She reiterated that they are committed to what ever program their patron intends to promote at any time. That they would lead such with a lot of fanfare.
The market women presented Chief Sir Melie Onyejepu with a giant silver-crafted clock.
Hon Nchedo Oboh who is a state officer of ASMATA gave a vote thanks before the ravish entertainment facilitated by Chief Sir Onyejepu began.