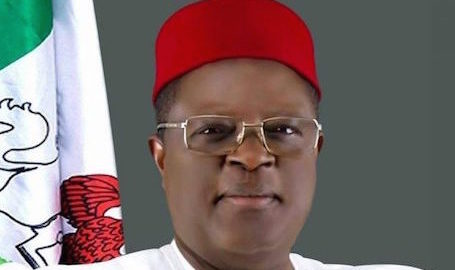 Ebonyi State Governor, David Umahi also doubles as Chairman of South East Governors' Forum. He was guest on a live television programme a day after the security meeting of South East leaders in Enugu, where he spoke specifically on the precarious security situation in the region. He blames the Indigenous People of Biafra (IPOB) for the tension in the zone, saying that the group's command structure based abroad does not feel the pains of the people of the South East. The governor also spoke on the threat to the November 6 Anambra Governorship Election and urged the Federal Government to ensure that it held the poll. Excerpts:
Why is the security situation in South East intractable?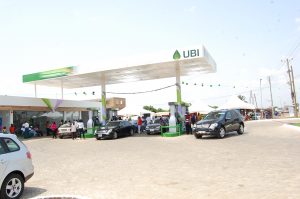 I don't think that the security situation in South East is totally different from what is happening in other places. But in a way, I don't think it is impossible to address the challenges; it is a bit complicated.
Does the South East Governors' Forum understand the complication and how to address it?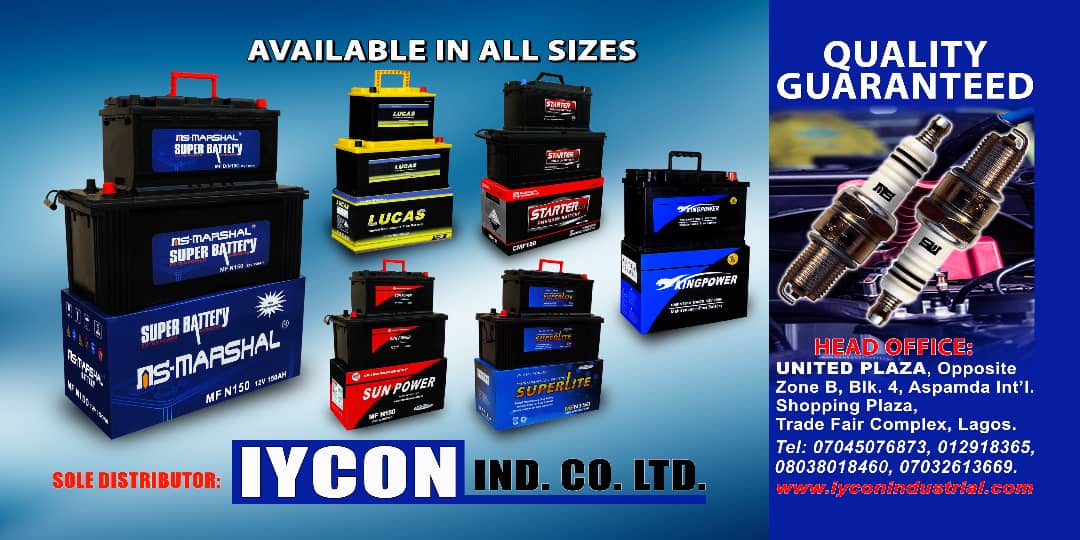 Yes, the first is the psyche of the people. Over time, there has been this issue of marginalization; the region not being treated equally with other regions. And then some people then decided to capitalise on that. At the initial time it was the issue of marginalization, then along the line it developed into violence and then later the same agitation has been hijacked by criminals, bandits and kidnappers. So that is why I said it is a bit complicated.
Who are the persons behind the attacks and killings in the zone and what do they want?
Well, you see at the beginning where we have IPOB saying they are agitating for the creation of Biafra for the reason of the marginalization of the zone. And then a lot of people keyed in, and it turned out that anybody that has a problem with the centre, the persons becomes a supporter of IPOB, those in Diaspora that went for greener pastures that failed to get such become very bitter with the Nigerian government and so the followers kept growing, and then the issue of herdsmen came up and there were a couple of killings in South East and the people were killed helplessly and they felt the governors were not protecting them. But we did quite a lot to ensure that there is peace between our farmers and the herdsmen but that was not the way some people that were aggrieved wanted us to go. Then came the IPOB- ESN, which is the militant aspect of the IPOB, and then they started to issue orders of threats like if you do this, if you do that and all sort of that. Along the line, the whole exercise was hijacked, we no longer have kidnappers and armed robbers, every criminal now claims to be an IPOB member, and some politicians from what we learnt also capitalised on that and started importing killers from out- side South East to advance their political interest by what we are seeing in Anambra State. These are the situations we found ourselves.
Some people are of the view that South East Governors should take the blame because they failed to take action at the elementary stage?
I don't know what the governors of the South East are doing now that they didn't do before. You see some uninformed element thought that the only way to solve the herdsmen problem was to ask them to leave South East. But that is very unnatural because our people also live in the North and the West, and so we have to mediate to ensure we have a committee that mediates between these herdsmen and our farmers. And in many cases, we tried but you must also know that some of these killer herdsmen came from outside, and we have been shouting it at the national level and at the state level. There is nothing we are doing now that we didn't do before. But remember that the governors, the attempts they made to also checkmate some of these things are because of the psyche of our people being brainwashed, believing that some- one was fighting for them, we didn't really have the support of the people because they had been indoctrinated and misinformed. But now, the situation is changing. They are beginning to say that if you are fighting for us why are you killing us? By your words and broadcast, you make ways for us to be killed. And we will no longer tolerate that.
What are the governors and leaders of the South East doing to carry the people along in order to have unity of purpose in the fight against insecurity in the zone?
About two months back, we had a very ex- tensive meeting with our larger stakeholders in South East; with Ohanaeze Ndigbo and we asked Ohanaeze to set up a number of committees on marginalization, security, industrialization and youth development. And they did that and just yesterday (Tuesday), they submitted their reports to us which we are going to distribute to our stakeholders to study and then we will come up with means and ways to implement them. But don't forget that the EndSARS gave us opportunities in the zone and we have organized our youth conferences and we have set up a number of empowerment programmes for our youths. On the issue of carrying our people along, we started the governors' meeting in South East with calling our stakeholders to join us and which other regions have adopted that. So, we have done everything possible to carry our people along. We are also talking to them. Let everyone set aside his personal differences or bitter- ness against the Federal Government; against the governor or one another because these are some of the things influencing negative comments against the governors and the Federal Government. These are the issues.
In an interview, Senator Enyinnaya Abaribe said there are over 30 separatist groups in the South East. Do you agree with him?
Well, he is talking from his point of information, but as a governor, I don't see that. Yes, the separatist groups we know are IPOB and MASSOB, but MASSOB has never been violent for sure and they're approachable. They tend to reason with us. But IPOB, their command is never in the country and everyone of them stays outside dishing out messages of violence and bitterness, fears and killings and they are not here with us to feel the pain. These are just the two groups I can talk about. But I fear that if IPOB fails to stop and call their people to order to stop these threats, killings and orders, other groups will rise up to counter it because there is no way South East will be grounded and sit-at- home while other parts of the country will be doing businesses and whilst we are the people who should be moving because we earn our living by moving.
Why are the people listening to the people you described as fifth columnists and not listening to the elected officials?
You listen to their messages, the messages they dish out were not the kind of messages elected governors will implement. No elected government officials will come out and say this set of people for any reason should leave the South East. There are good people and bad people everywhere. So, when you play on the psyche of the people, the issue of marginalization, people tend to agree and believe with them but most people that are informed like our people living in the north are not in support of them. They may agree with them that we should be treated equally and fairly but to ask us to start killing our visitors, they are not in support of that. Majority of our people are not in support of that and criminality is criminality and a criminal is a criminal; always looking for opportunity and this is the fact. The reason why it does appear as if they have support is because the only reasons why evil persists is when good people keep quiet and the good people are keeping quiet because they are afraid of isolated killings; because, they don't have the police and security people staying in their houses. So, if they talk publicly, these evil people will go after them and kill them. That is why it looks as if nobody is talking and condemning what they are doing.
That suggests that the police and even governors who are the chief security officers are not doing enough for the security of the people?
The truth is that information is very powerful and when you want to solve a problem, you don't create another. For example, when these things started happening in Imo State, Governor Hope Uzodinma rose up to the challenge, it happened in Ebonyi and I rose up to the challenge and people started shouting and labelled them un- known gunmen. People even suggested that they were imported from outside but we said no, that as chief security officers, we understand what is happening; we know that it is our people that are killing our people. These policemen we killed in their offices, duty posts, and checkpoints and their offices burnt, they were demoralized. Our people did not really rise up to condemn that and don't forget also that security is the job of everybody; there is no way the army, police and all security agencies can on their own completely protect the South East. The willingness of the people that are rising now to say no, enough is enough, that we need to secure South East and with their support we will secure South East.
Are you now satisfied with the deployment of police and security agencies in South East?
Not at all. These are the issues we want to ad- dress with the security chiefs. The deployment is so lean but I pity them very highly. Look at the insecurity in the North and West also. The number of security men we have in this country is so poor. In Germany, every six persons you see, one person is a security personnel; and that is why crime rate in Germany is so low. In New York, the crime rate is high but the truth remains that the moment these things happen; the perpetrators are immediately fished out and they are made to face the law. Two things: deployment is not enough but we do not blame the Federal Government because generally, we have very low number of security men in this country and also the issue of finances, and then you now think of the morale of the security people in the South East. Their morale is just beginning to rise because the way a number of them were just killed is not just good at all. We owe them apologies, we owe them support; we owe them encouragement.
How do you mean you don't blame the Federal Government? They do the appointments and deployment of security chiefs and men?
This issue of Federal Government all the time; every one of us is a Federal Government. We are all working for the interest of this nation. There is no way the Federal Government can address the challenges of the nation without the support of the people. I am saying that should we employ the number of security personnel we need in this country, the economy of the country may not be able to carry it. That is why we have been agitating for state police; it is less expensive because a number of issues like intelligence gathering will be addressed and will be less expensive. When I said I don't blame them, it's because every sector of the country is begging the attention of the Federal Government.
In the communiqué you read after the South East Governors' meeting in Enugu, you said, the governors will end the spate of sit-at-home in the region. How are you going to do that?
Well, it is a process and we are at the stage now. Before now, don't forget that in every state and of course every part of this country, we have armed robbers, kidnappers, cultists, and the state governments in South East were able to contend them; we didn't have this kind of killings. When IPOB came and started agitation with hate speech and killings and formation of militant group and that's where we are, and the people are beginning to ask, if you are fighting to protect us; why are you killing us? Occasionally, people are imported from outside to do the killings but majorly, like in my state, all the people we have arrested for killings, all came from the South East. The people are beginning to understand and if people understand, then we will be going back to where we were in fighting criminality. We are telling our youths any- where in the South East, whatever are your grievances, come let's discuss together. But if you say no, that you will continue in the way of criminality, we will isolate you. People are not staying at home out of obedience but out of fear for their lives. If there is enough security, nobody is going to obey any sit-at-home. We will do everything to protect our people because they don't like the way the agitators of Biafra are going about it. Meanwhile, all elites in South East are not desirous of Biafra; we don't want Biafra. We want to be treated equally like other regions in Nigeria.
INEC is worried over insecurity in the South East, especially as it concerns the Anambra election. What are the governors doing to arrest insecurity to enable the election hold?
We discussed the Anambra elections in our meeting in Enugu. But unfortunately, our col- league, the Anambra State Governor was not in the meeting. Were he present at the meeting, we would have been able to evaluate the stories we are hearing that killings in Anambra State are politically motivated, but on the other hand, saying there should be no election in Anambra State; if we don't do election, we will run into constitutional crisis. And of course, the National Assembly and Mr President are there to sort that out. IPOB is positioning themselves as the ones doing the killings because they are the ones saying if you come out; they will kill you, and I think Federal Government should do everything possible to show that they are in charge. The election must hold even if it is shifted within the limit of constitutional provisions. But that election must hold.