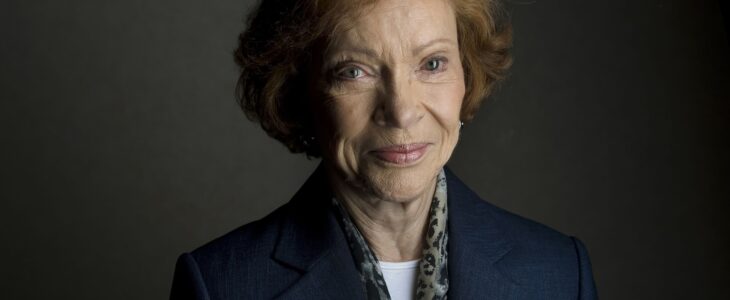 Former President Jimmy Carter is speaking out about the love he had for his wife, former first lady Rosalynn Carter, who died at their home in Plains, Georgia, on Nov. 19 at the age of 96, according to the Carter Center.
"Rosalynn was my equal partner in everything I ever accomplished," President Carter said in a statement. "She gave me wise guidance and encouragement when I needed it. As long as Rosalynn was in the world, I always knew somebody loved and supported me."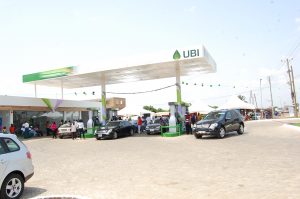 The pair entered hospice care within months of each other. The former president, 99, started to receive hospice care in February, the Carter Center said, and the former first lady entered hospice care earlier this month, reported NBC News.
The Carters were married for 77 years, and the decadeslong love story between them is one for the ages.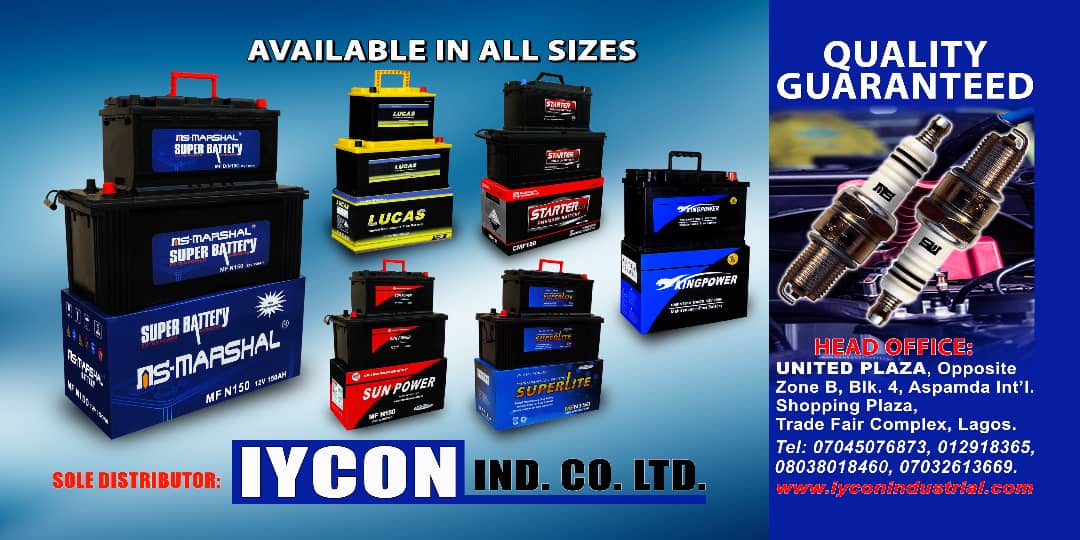 He met the former first lady, who was born Eleanor Rosalynn Smith, when Rosalynn was a newborn. They fell in love as teenagers and tied the knot in 1946.
The longest-married couple in presidential history, the Carters, who celebrated their 77th wedding anniversary in July, share four children: sons John (also known as Jack), 76, James (aka Chip), 73, and Donnel (aka Jeff), 71, and daughter Amy, 55.
The couple's marriage has been celebrated as both a loving union that's endured despite the challenges of public office, and as a model for a modern partnership that has a flipped gender norms on its head.
Jimmy Carter and wife Rosalynn at Atlanta Falcons game in 2018 (Scott Cunningham / Getty Images)
"Over the years, we became not only friends and lovers, but partners," Rosalynn Carter said at her husband's 90th birthday celebration in 2014, according to The Washington Post. "He has always thought I could do anything, and because of that, I/we have had some wonderful adventures and challenges."
"It's a full partnership," Jimmy Carter told The Associated Press during a joint interview with his wife just before the couple's 75th wedding anniversary on July 7, 2021.
'He looked through the cradle bars and saw me'
In some ways, the Carters' love story seems like destiny.
Jimmy Carter's parents, who lived in the small town of Plains, Georgia, were friendly with the parents of Rosalynn Carter, who lived next door.
In August 1927, Jimmy Carter's mom, registered nurse Lillian Carter, delivered newborn Rosalynn inside the Smith family home, according to The Associated Press.
Jimmy Carter, then just 3, met baby Rosalynn soon after.
"He looked through the cradle bars and saw me," Rosalynn Carter told The Washington Post in 2021.
Jimmy Carter and Rosalynn Carter on their wedding day. (AP)
A marriage meant to be
By the time she was a teenager, Rosalynn Carter had a crush on Jimmy Carter, who was then a "worldly" midshipman in the U.S. Naval Academy, she told The Washington Post.
Jimmy Carter wrote in his 2015 memoir, "A Full Life: Reflections at Ninety," about one night in particular when he knew Rosalynn was the one for him.
On the last day of a monthlong leave home from the academy, Jimmy Carter, who was dating a beauty pageant winner at the time, went driving around town with his sister Ruth's boyfriend. They spotted Rosalynn standing outside the Methodist Church and invited her to join them to see a movie.
At breakfast the next morning, Jimmy Carter gushed about Rosalynn to his mom. "She's the one I'm going to marry," he said.
In his memoir, Jimmy Carter revealed that he was captivated by his future wife's beauty and brains. "Rosalynn was remarkably beautiful, almost painfully shy, obviously intelligent, and yet unrestrained in our discussions on the rumble seat of the Ford Coupe," he wrote in his memoir.
The former president told The Washington Post that he believed the couple's marriage, which took place in July 1946 when he was 21 and she was 18, was meant to be.
"I've always thought that," he said.
Jimmy was 'the boss' in the early days
The young military couple began married life on the Navy base in Norfolk, Virginia, later moving to other bases in Honolulu and San Diego.
Jimmy Carter was a young lieutenant and his wife a stay-at-home mom to the pair's sons. The couple later welcomed their only daughter, Amy, in 1967.
The couple had no intentions to return to Plains but in 1953, Jimmy Carter's father, James Earl Carter Sr., died, leaving behind the family's farming and warehouse enterprise.
Without consulting his wife, Jimmy Carter decided to leave the Navy and return with his family back to Georgia, where he would take over the family business, according to The Associated Press.
Jimmy Carter told The Washington Post that the couple's marriage style was typical of the times.
"I was the boss," he explained.
"The first part of our life, I dominated everything, except the household, which Rosalynn ran," he said.
Jimmy Carter, who over the years became an outspoken advocate for women's rights, added that, looking back, he couldn't believe he didn't consult with Rosalynn Carter about his early professional decisions. "I know better now!" he said.
A dynamic duo in business and politics
The Carters told The Associated Press in the joint interview in 2021 that Rosalynn Carter became a key partner in the family's farming business.
"We developed a partnership when we were working in the farm supply business, and it continued when Jimmy got involved in politics," said Rosalynn Carter. "I knew more on paper about the business than he did. He would take my advice about things."
Then-U.S. President Jimmy Carter with wife Rosalynn Carter. (Universal History Archive / Getty Images)
The couple took that partnership style into politics when Jimmy Carter entered office in the early 1960s.
He served as a Georgia state senator from 1963 until 1967 and as governor of Georgia from 1971 until 1975 before making his way to the White House as the 39th president from 1977 until 1981.
Rosalynn Carter proved to be a capable campaigner and policy advocate.
"I love it. I love campaigning," the former first lady told The Associated Press. "I had the best time. I was in all the states in the United States. I campaigned solid every day the last time we ran."
The couple's son James Carter, who goes by the nickname Chip, told The Washington Post that his mom was instrumental in getting his father elected.
"Dad started to change when he ran for governor, because Mom was a much better politician than he was," he said. "She cared about him getting elected and reelected, and he cared about the Panama Canal."
The White House years
Jimmy Carter regarded Rosalynn Carter as an unofficial adviser during his years in the White House, even asking her to attend cabinet meetings.
The couple told The Washington Post that while in the White House, they frequently discussed — and disagreed about — the policies of the Carter administration over one-on-one lunches every Thursday in the Oval Office.
"She opposed my policies a lot when I was in the White House, but never publicly," said the former president.
"We would sit on the Truman Balcony in the afternoon and talk about what we did," said Rosalynn Carter. "I told him what I thought."
The couple's humanitarian work
Jimmy Carter served only one term in the White House, losing the 1980 presidential election to his opponent, Ronald Reagan.
After he and Rosalynn Carter left politics, they returned to their hometown of Plains.
The inseparable couple, then in their mid-50s, devoted themselves to humanitarian work. In 1982, they founded the Carter Center, a not-for-profit human rights organization.
The couple are also perhaps the most famous volunteers for Habitat for Humanity, and have been photographed joining the organization as it builds houses around the world.
In 2002, Jimmy Carter was awarded the Nobel Peace Prize for his work "to find peaceful solutions to international conflicts, to advance democracy and human rights, and to promote economic and social development" through the Carter Center.
In sickness and health
The longest-living president in U.S. history, Jimmy Carter and his wife of nearly 80 years have remained devoted to one another as each has faced illness in their senior years.
On Feb. 18, it was announced that the former president would receive hospice care at the Plains home he still shares with the former first lady, who has been diagnosed with dementia. Nearly nine months later, it was announced that Rosalynn Carter has also entered hospice care at the home.
"She and President Carter are spending time with each other and their family," reads a Nov. 17 statement from grandson Jason Carter. "The Carter family continues to ask for privacy and remains grateful for the outpouring of love and support."
Jimmy Carter has undergone treatment for cancer in recent years, and has sustained injuries in multiple falls.
In August 2015, the former president announced that a metastatic melanoma that had been discovered in his liver had spread to other parts of his body, including his brain. Later in the year, he told members of his church that he had stopped treatments after an MRI scan showed he was cancer-free.
In May 2019, Jimmy Carter fell at home and broke his hip. He underwent surgery a short time later.
In October 2019, he fell again and required 14 stitches in his forehead. That same month, he suffered a fractured pelvis from a fall.
In November 2019, he spent more than two weeks in the hospital recovering from a procedure to relieve pressure on his brain caused by bleeding from the falls.
The Carter Center said the former president entered hospice care in their home in February 2023, and that the former first lady started to receive hospice care on Nov. 17, just two days before her death.
The secret to the Carters' marriage
Jimmy and Rosalynn Carter have credited their long union to clear communication and their shared Christian faith.
"Every day there needs to be reconciliation," Jimmy Carter said in 2021, according to The Associated Press. "We don't go to sleep with some remaining differences between us."
The pair, who have consistently praised the merits of an egalitarian marriage, had also made it a point to participate in one another's favorite activities, whether that had been fishing, bird-watching or playing tennis.
Despite the joy they have found in spending time together, the Carters also believe in carving out time alone.
"Each should have some space," Rosalynn Carter has said. "That's really important."
The couple's son Chip Carter told The Washington Post that his parents simply never stopped growing together.
"They've evolved, and still are evolving, into an equality that I don't think many people ever get," he said.
Credit: TODAY.com