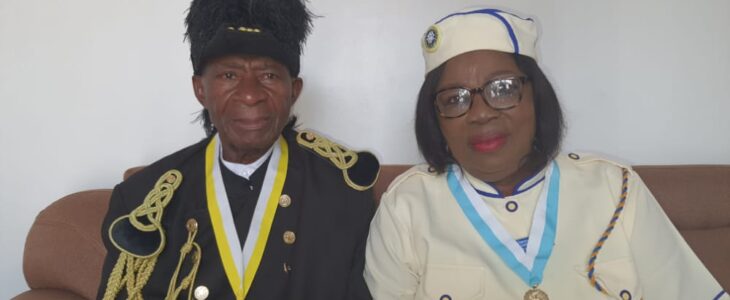 It all started with Matthew Maduabuchi Odoeme. Born to Nze Israel Odoeme Uke and Martha Ada Odoeme (Nee Anamekwe) both of Onicha Uboma in Etiti Division in the old East Central State of Nigeria. Matthew as he was fondly called after his baptism in the early 1947 (infant baptism was not permissible then) attended Christ the King School (CKS) Onicha Uboma for his early years of primary school education. He completed his Primary School Education at St. Theresa's Primary School Umuoma Nzerem, Mbano Division Imo State. His academic prowess, strength of character and amiable personality saw him become a teacher very early in his life such that he taught some of his age mates in primary school. Same quality endeared him to many Reverend Fathers who engaged him at different levels of service of the Catholic Church. Matthew served as a Station Catechist in Dimneze Station under Rev. Father J.J. Hampson who was the 1st Parish Priest of St. Antony's Catholic Parish Uboma at inception. He also served as Parish Secretary when Sir S.E.K. Iwueke was the Parish Council Chairman. Both of them used to attend Diocesan Pastoral Council Meetings at Umuahia under the leadership of late Bishop Nwedo. It was during that time that the first parish car was bought for St. Antony's Catholic Parish Uboma. Matthew continued to serve in the St. Anthony's Parish Council until the time it became expedient for Dimneze to become a Parish.
The love for education saw Matthew attend Preliminary Training College (PTC) Ehime in 1957. His next stop was Fatima Teachers Training College Nsu where he obtained a Teachers' Grade 3 Certificate in 1959. He went as far as Nbutu Ngwa, St Paul's Teachers Training College, Nbutu Ngwa (in present day Abia State) to obtain a Teachers Grade 2 Certificate (TC II) to become a Certified Teacher in 1965. Much later, he travelled all the way to Jos, Plateau State to obtain an Associate Certificate in Education (ACE) from the University of Jos in 1985. He eventually had to cap it up by obtaining from the prestigious University of Nigeria, a Bachelor's of Education Degree BED (Hon) in Guidance and Counselling in 1990.
Sometime in the late 1960s, Matthew became acquainted with a dashing, delectable, beautiful young girl, daughter of the revered Chukwunyere Ephraim Iwunze (Okehi) of Ndiama, Ezeoke Nsu, Mbano LGA Imo State. It's gathered from grapevine that the young Lady used to throw stones at him whenever he dropped bye at the popular Ukwu Udara home of Okehi to freshen up on his way to his numerous destinations. Matthew was latter to wed former Miss Onyekaozuru Mercy Iwunze in the twilight days of the Biafran War – 13th April 1969 at the St. Anthony's Catholic Church Uboma under Monsignor Nwafor.
Mercy Onyekaozuru Odoeme (nee Iwunze) brought good luck to Matthew. She attended Central School Ezeoke Nsu for her Primary School Certificate. Having been married at a tender age, Onyekaozuru, while married attended St. Dominic's Secondary School Ugiri Mbano between 1974 and 1979 to obtain the West African School Certificate (WASC). She attended the Women Training College (WTC) Umuahia between in 1979 and 1983 to qualify as a Teacher. Following her husband's footsteps, Onyekaozuru was later to obtain an Associate Certificate in Education (ACE) from the prestigious University of Nigeria in 1990, and a Bachelors of Education Degree from the Abia State University Uturu, Abia State in 1996.
Her energy, zealousness and commitment saw the young girl groomed in the liturgy of the Anglican Communion become a committed devout Catholic. She has served in many capacities in the Catholic Church.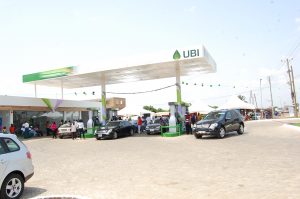 As per the Catholic Church in Dimneze – Corpus Christi Parish Dimneze. Corpus Christi Parish Dimneze was formerly part of St. Anthony's Catholic Parish Uboma. St. Anthony's Catholic Parish Uboma had been carved out of St. Columba's Catholic Church Agbaghara Nsu, Mbano, Imo State in 1959. Over time, growth and the need to bring the Church closer to the faithful's gave birth to the desire to create a Catholic Parish for Dimneze. With Matthews's exposure and long standing relationship with the Church, he naturally became one of those in the forefront of the struggle to actualize a Parish for Dimneze. This desire came to fruition in 1981, when, after many representations to His Lordship Rt. Rev. Dr. A.E. Ilonu, the then Bishop of Okigwe Diocese, Dimneze Catholic Community was declared a Parish-In-Building. Rev. Fr. Desmond Obi was the first resident priest in Dimneze (resident in the Ezimba Health Center). However, it was Rev. Fr. Ukachukwu S.A. Onyeabor that suggested and presented to the Catholic faithfuls and the Parish Council in Dimneze, the name Corpus Christi Parish for the proposed Dimneze Catholic Parish in 1989. Thereafter the name was registered with the Okigwe Diocese and officially became the name of the Catholic Church in Dimneze till date. It was Rev. Fr. Cletus Ehieme that laid the foundation for the Parish House with Matthew as Chairman of Parish Council and his wife as the Parish CWO Secretary.
It must be mentioned that laying the foundation of the Parish House in Dimneze was a tough assignment. It was achieved in spite of the crises generated by a group of people in the church community who were opposed; and refused to participate in the building project. That event brought severe tension to the church community – but that has long resolved itself.
Dimneze is presently made up of two Autonomous Communities – Onicha Uboma and Ezimba. It is divided into Four Catholic Church Stations, namely:
St. Andrew's Catholic Church Umueze
Christ the King Church Onicha Uboma
St. John's Catholic Church Okpuetere
Christ the King Church, Umukaku
The Headquarters of the Corpus Christi Parish Dimneze is at Umukaku, which is the smallest of all the Stations, but located at a central position in Dimneze. With the cooperation of all the Stations, Parish Priest and some devoted individuals, the Parish was inaugurated in 2002. But owing to some notable setbacks (wind pulled down the almost completed church), the Church building is still under construction.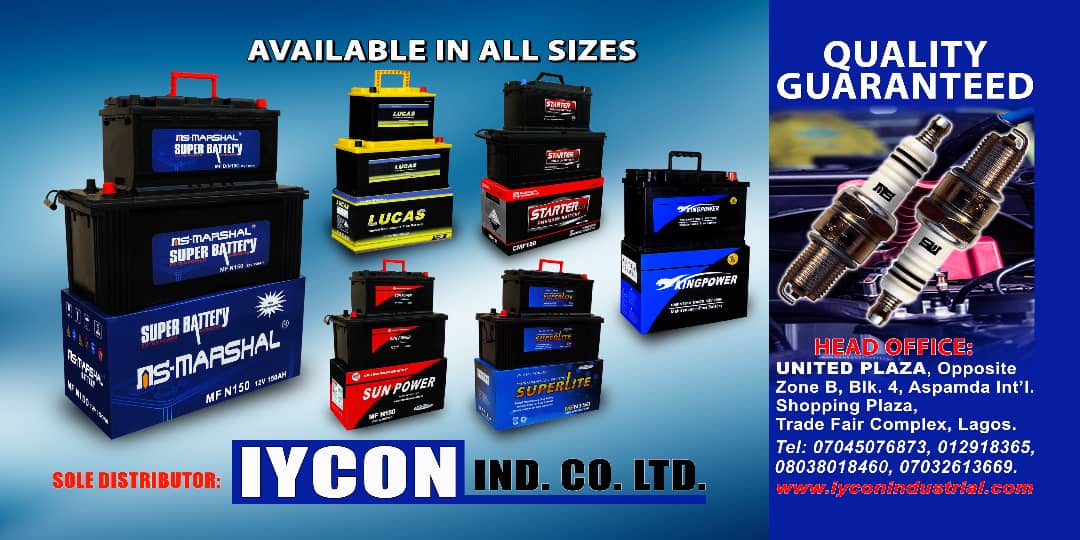 The lives of Matthew and Mercy have revolved around the Catholic Church. As a fallout, Matthew was awarded the Ugwunna Title of the Okigwe Catholic Diocese. He is the first and only holder of the Ugwunna title in Dimneze Parish till date. He became a Knight of the Catholic Church in 1990. He is presently a Nobble Knight of the prestigious Order of the Knight of St. John's International (KSJI). On her part, Mercy was also vested with the Nneoma Title of the Okigwe Catholic Diocese. She became a lady knight in 1995, and is today a Nobble Lady of the prestigious Order of the Knight of St. John's International (KSJI).
To his credit, Matthew retired from the service of Imo State Government as a Principal, Professional Guidance and Counsellor in 2001. He was the 1st and only Uboma indigene to serve as Chairman of the Ihitte/Uboma Customary Court. In the community, he has served as Chairman Ezimba Development Union 1988 – 1994; Secretary Uboma Native Teachers Association for about 35 years; Vice Chairman Uboma Council of Chiefs; Member and one time Secretary of St Anthony Catholic Parish Uboma; Foundation Chairman of Corpus Christi Parish-in-Building Dimneze; Foundation Chairman of Corpus Christi Parish Dimneze; Member of the Diocesan Council Okigwe Diocese; Patron Dimneze Parish Council till date; Member of the first set of Ugwunna Catholic Men's Organization of Okigwe Diocese; The Chief and Clan Head of Umukaku Village; One time Patron of the Catholic Biblical Instructors Union (CBIU) Corpus Christi Parish Dimneze; One time Patron of the Catholic Biblical Instructors Union (CBIU) Okigwe Diocese. He supervised the building of the Reverend Father's House Corpus Christi Parish Dimneze.
His teaching career saw him teach in many Primary and Secondary Schools among which are Christ The King School (CKS) Onicha Uboma; Community Primary School Umuoma Uboma; St. Michaels Primary School Obiohuru Mbano LGA, St. Charles Primary School Okwele Mbano LGA; Community Secondary School Onicha Uboma; Annunciation Secondary School Isiukwuato Abia State; Community Secondary School Ikperejere; Girls Secondary School Amakohia; and Fatima Secondary School Nsu from where he retired in 2001.
Matthew holds two Chieftaincy Titles – Ezi Ogo 1 of Nsu and Chinemeze of Ihinna Umuihi Ihitte/Uboma LGA, Imo state.
To her credit, Mercy retired from the service of Imo State Government as a Chief Supervisor for Schools in 2018. Her teaching career saw her teach in many Schools among which are Central School Onicha Uboma, and Community School 1 Dimneze. She was later to retire after serving as Chief Supervisor for Schools Ihitte/Uboma LGA Imo State.
The story of Mercy will not be complete without mentioning that she is the first and only woman to contest an elective position (Councillorship) in Dimneze, and perhaps in Uboma. An electoral process that looked good in her favour until some phony persons scuttled the process by deceiving the Dimneze electorates that have been starved of electricity, by dancing about the community a night before the election, with an enamel painted, vanish smelling empty box tagged Electric Transformer, gleefully but deceptively displayed at the back of a truck. Mercy lost that election with about ten votes. However, that Electric Transformer stunt cost the People's Democratic Party to lose the Chairmanship seat in Ihitte/Uboma LGA in 1999. Unfortunately, till today that Electric Transformer stunt hunts Dimneze, 21years after, Dimneze is yet to have reasonable electricity supply.
Mercy holds the Nneoma title of Okigwe Diocese. She was the 1st Secretary of Catholic Women's Organization (CWO) of Corpus Christi Parish Dimneze, and later held for many years, the office of the President of CWO Corpus Christi Parish Dimneze. She is currently the President of Nneoma and Ezinne title holders in Dimneze.
Matthew and Mercy are blessed with Children:
1st Son Dr. Chukwudi Victor Odoeme
2nd Son Obinna Glory-Charles Odoeme (of blessed memory)
1st Daughter Mrs. Chisara Nwokeafor (Nee Odoeme)
3rd Son Ikenna Kennedy Odoeme
4th Son Uchechukwu Chamberline Odoeme
2nd Daughter Mrs. Ojiugo Linda Nwokoro (Nee Odoeme)
They have the following Sons-in-law:
Mr. Kennedy Nwokeafor
Arch. Tobechukwu Uzonna Nwokoro
They have the following Daughters-in-law:
Barr. Mrs. Nwanneka Victor-Odoeme
Mrs. Akuchi Odoeme
Mrs. Chinenye Jaqueline Odoeme
They are also blessed with grand children:
Chukwudi Victor Odoeme (11)
Munachiso Paulyn Odoeme
Kamsi Odoeme
Somtochi Stephanie Nwokoro
Chioma Odoeme
Uzonna Jeffery Nwokoro
Ikenna Gabriel Nwokoro
Okeiyi Kem Bala Odoeme
Agunwa Odoeme
To God be the glory as the journey continues!