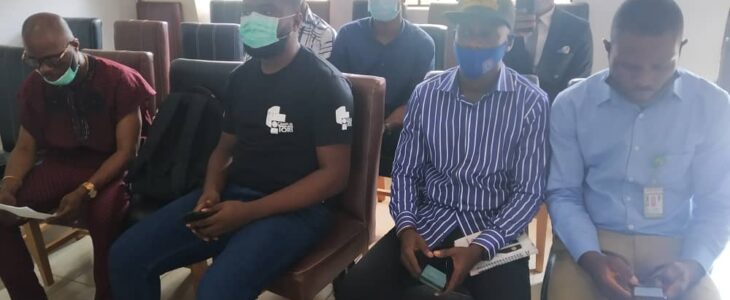 As Anambra state Judicial Panel Of Inquiry on Police Police Brutality At Brutality, Extra Judicial killings and Other Related Matters continued their public hearing in Awka, petitions of extra judicial killings by the defunct Special Anti Robbery Squad, Anambra state Police Command have continued to dominate proceedings.
Mr. Joseph Ezeonu who filed a petition over the alleged extra judicial killing of his Son, Mr. Emmanuel Kenechukwu Ezeonu by the disbanded Special Anti Robbery Squad in 2010 was the first to appear before the Panel with his counsel, Mr. D.U Umeobika.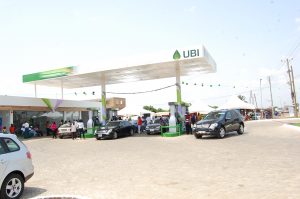 Superintendent of Police, Mr Innocent Obi who represented the Nigerian Police told the Panel that police have filed their response to the petition.
Mrs. Christiana Ngozi Nnatuanya equally told the panel how his husband, late Mr. Linus Nwoye Nnatuanya was arrested in 2007 at Ogbaru Local Government Area by the officers of the Special Anti Robbery Squad Awkuzu with the claim that he was a member of the Movement for the Actualisation of the Sovereign State of Biafra, MASSOB.
Counsel to the Police SP Innocent Obi told the Panel that there was no such record in the police archives, but the petitioner proved her case further by telling the panelists that she saw her husband in Cell Four at Awkuzu Sars after his disappearance as at then, but that she was told to bring four hundred thousand naira for his release, which she could not afford, only to be told later that her husband got sick and died in the cell.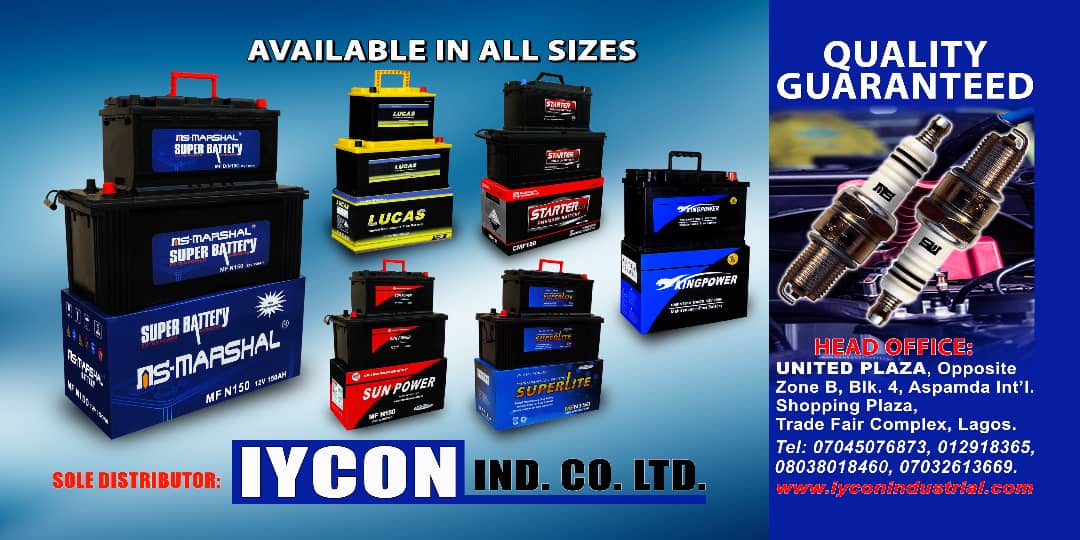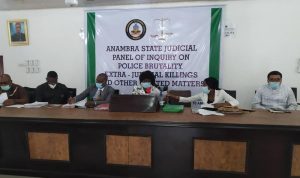 Mr. Chukwunonso Okafor also petitioned the Police for the gruesome murder of his brother, late Mr. Osita Okafor at Ogidi Police station in 2010.
The Police Counsel, SP Innocent Obi said that Police will not object nor oppose the petition as justice had already been served in the matter.
He explained that the police culprits who perpetrated the crime as at that time were arrested, sacked from the force, tried in the law court and sentenced accordingly for unprofessional conducts.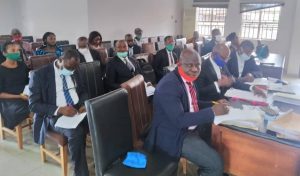 Also, Franklyn Obinna Ike filed petition over the arrest, torture and murder of Mr. Uchechukwu Victor Ike, Mr. John Agu petitioned the Panel over the extra judicial killing of late Mr. Dennis Chukwuemeka Agu, by the Police, while Mr. Ebenezer Chibuzor also sought justice over the killing of Emmanuel Okwudili by the men of the Nigeria Police.
On the other hand, Chigoziem Ezekwem, Peter Okeke and Ekwunife Nwafor all filed petitions against the Police over illegal arrests, detention, torture and inhuman treatments by police and sought various compensations.