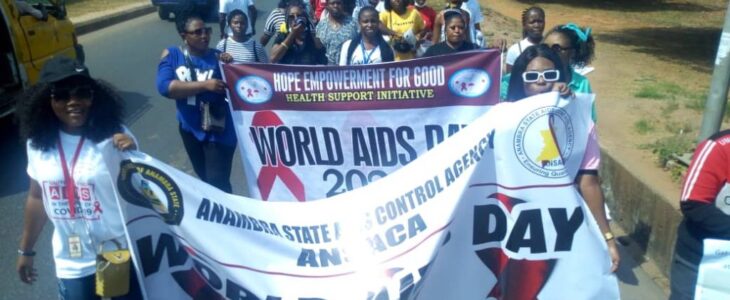 The need for constant check of HIV/AIDS status, while faithfully following preventive measures, especially protected sex has been emphasized, as the International Community observed World AIDS Day . Correspondent Kenechukwu Chukwudi reports that the day aimed at creating awareness on HIV and AIDS, began with sensitization over the virus which started from the Anambra Broadcasting Service, Awka and terminated at Club Road and informative fliers among others were shared amongst the people.
In an interview, Dr. Cyril Anaeme, who is the state AIDS Programme Coordinator remarked that the day was to remember those who died of HIV/AIDS and inform the people of the need to get constantly tested at least two times a year, as the test is free in healthcare centres within and around the whole federation.
Dr. Anaeme also emphasized that HIV/AIDS is treatable calling for an end to all forms of stigmatization against patients.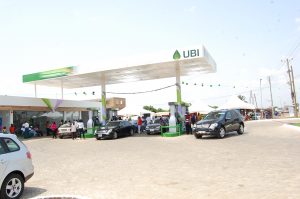 Country Community Liaison Officer, Anambra state HIV/AIDS Control Agency, Mr. Johnbasco Okeke explained that the awareness was also to let people know that HIV/AIDS is still much around even with the COVID-19 virus and the need for all hands to be on board to end the scourge of the virus as envisioned by 2030.
Donald Chukwuemeka, the Prevention and Treatment officer, Anambra HIV/AIDS Control Agency, harped on the need to control the spread of the virus.
The theme for this year's event is "global solidarity shared responsibility"