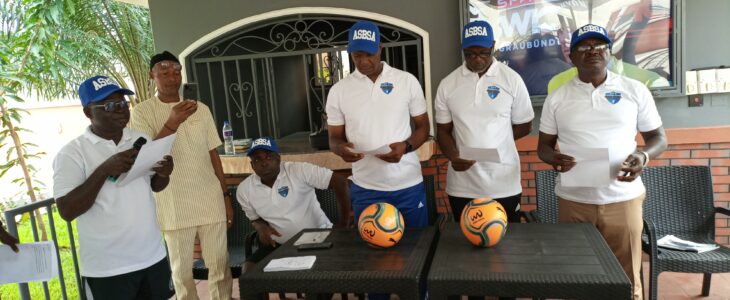 By EE Nsoedo
The Anambra State Beach Soccer Association (ASBSA) received the full blessing as part of the Beach Soccer family in Nigeria with the formal inauguration by the Nigeria Beach Soccer Association (NBSA).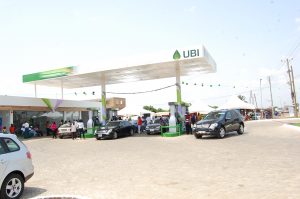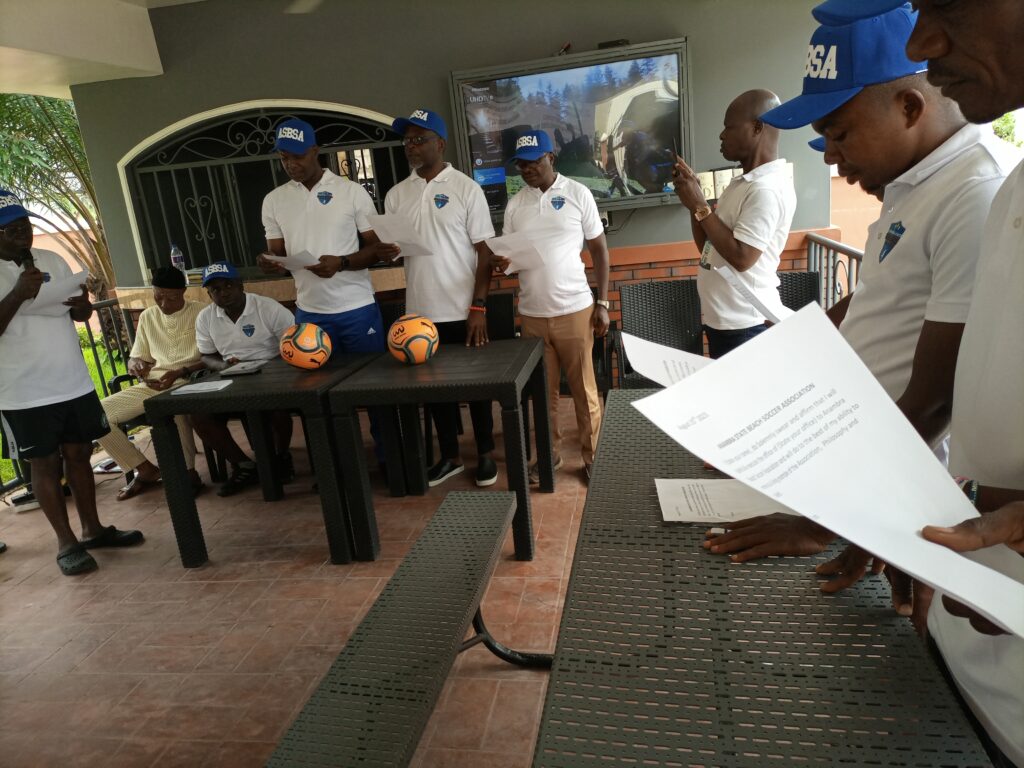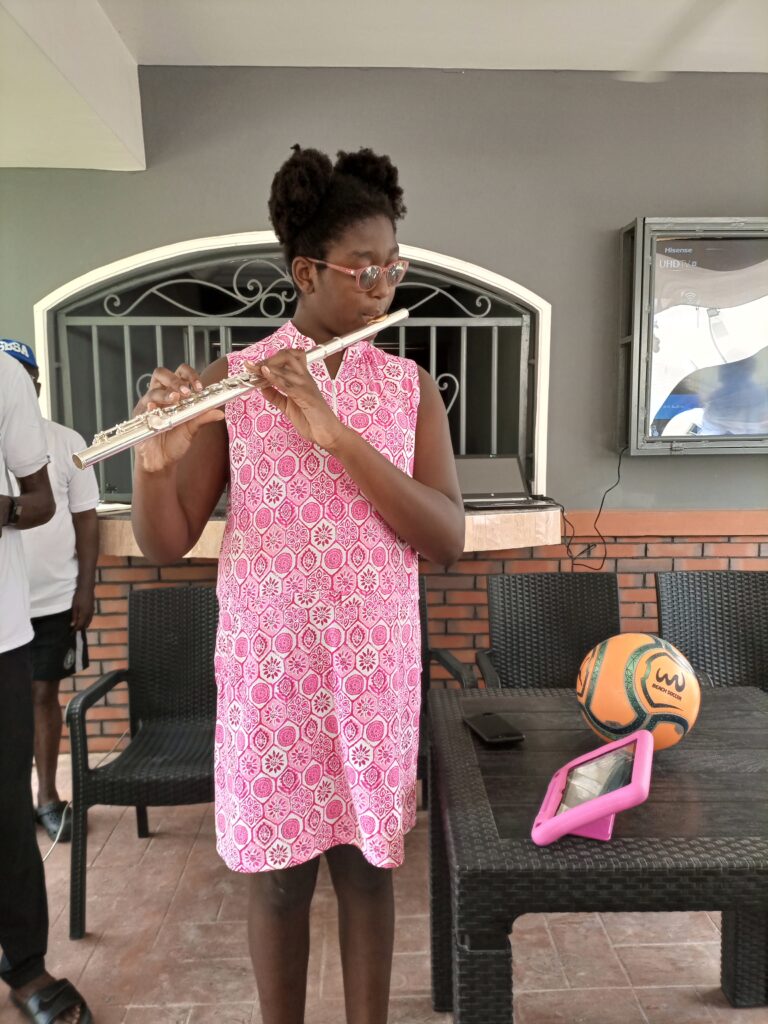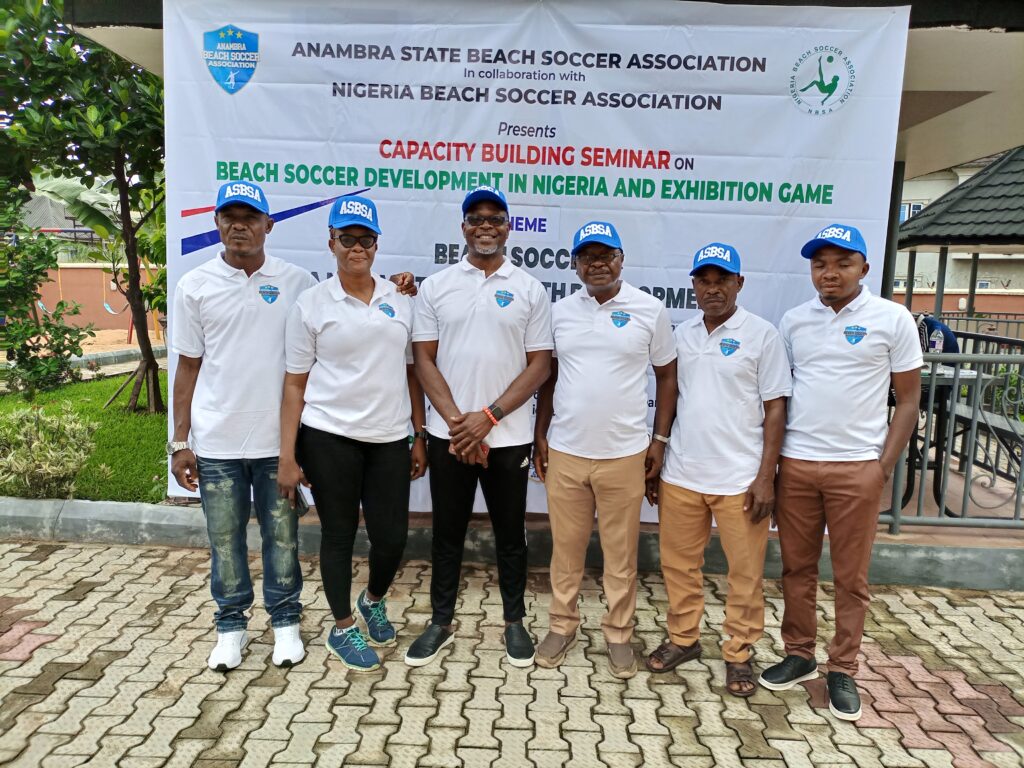 The Board of NBSA, represented by Coach Christopher Kadiri, administered the oath of office on the ASBSA board members.
The ASBSA members are Prof Victor Madubuko, Chairman; Rt Hon Chukwudi Orizu, Vice Chairman; Secretary General, Hon Ezeakukwu Emmanuel Nsoedo (PhD),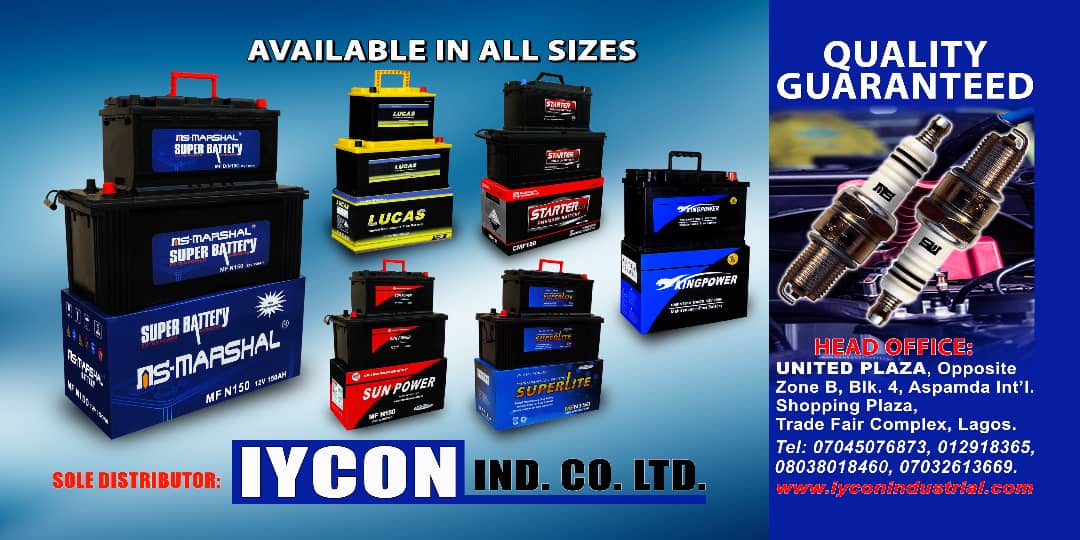 Other members of the association include Kingsley Nwagba, Coach and Technical Adviser; Chukwuka Fidelis (Assistant Coach), Prisca Ogugua (Welfare Officer), and Okwudili Emmanuel (Media Officer).
Earlier, the ASBSA coined its captivating slogan for the state. Following the inauguration, Anambra State became the latest member of the Nigeria Beach soccer family.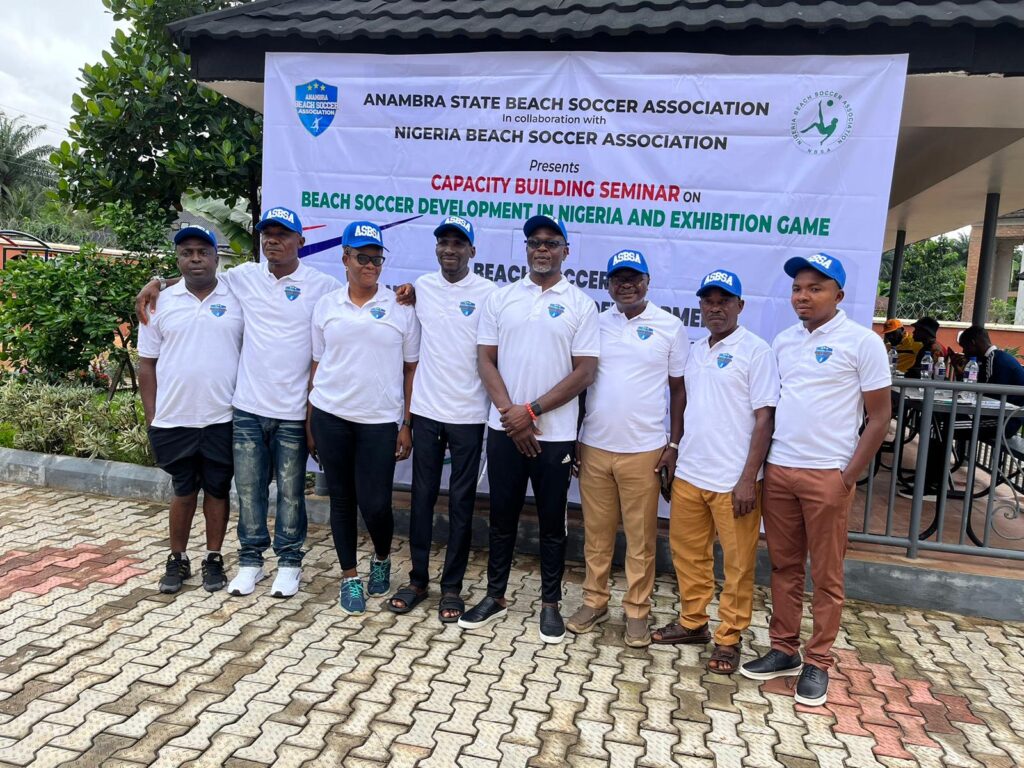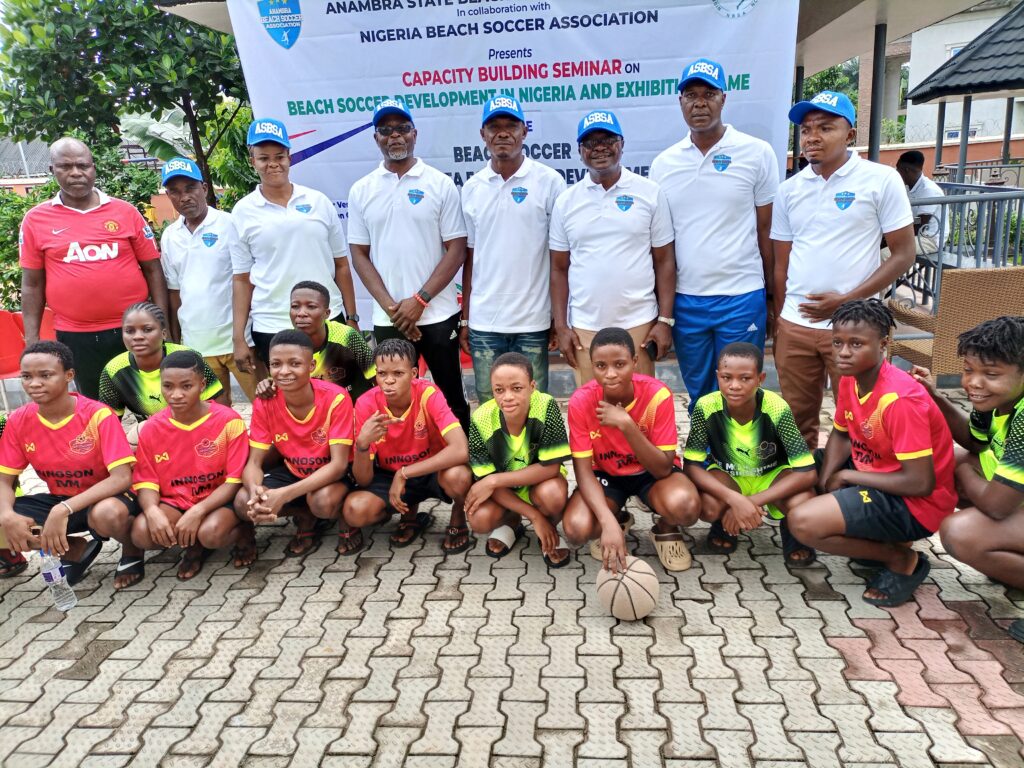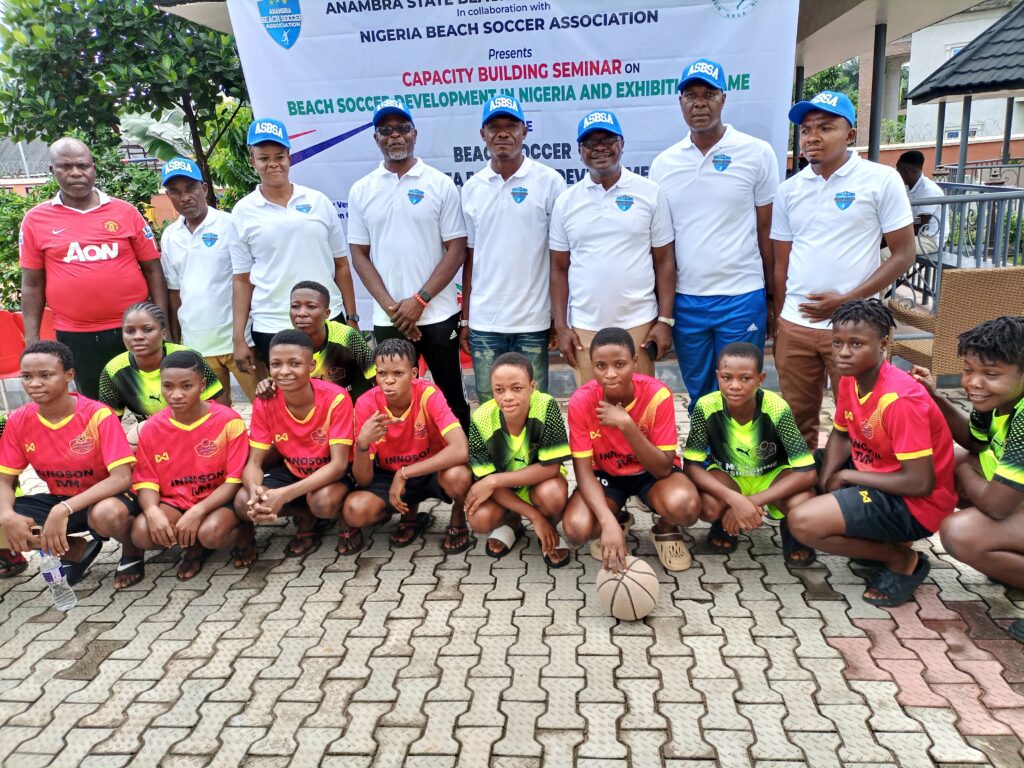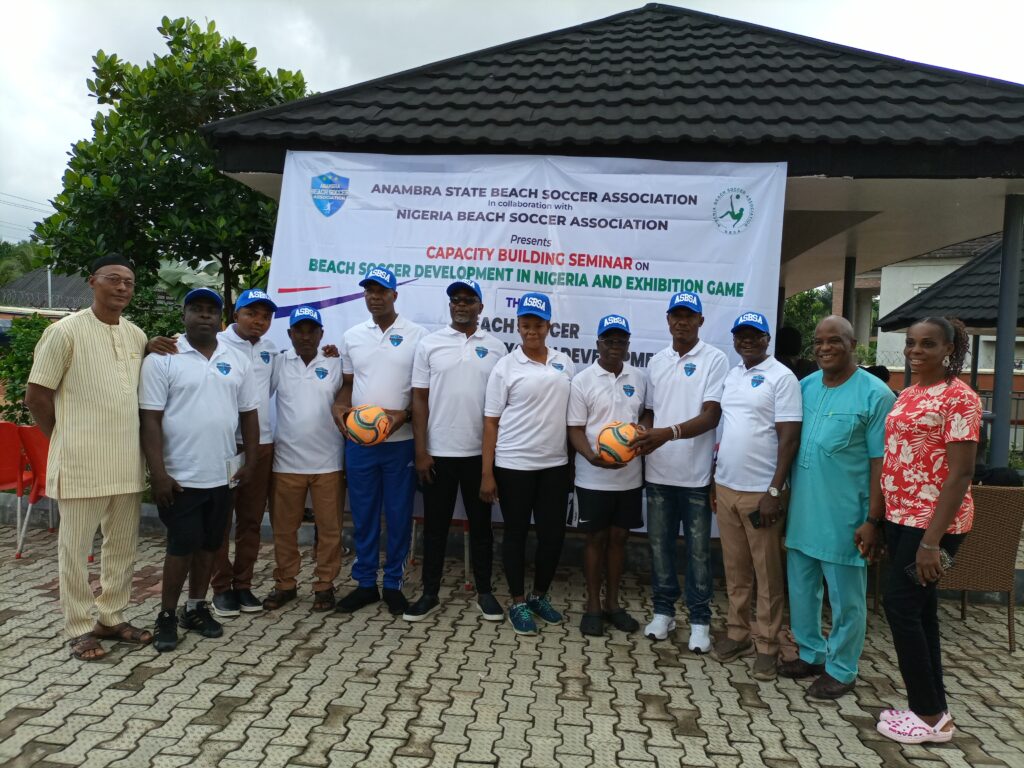 Other state members of the beach soccer family include Kebbi State, Kaduna State, Kwara State, Lagos State, Akwa Ibom State, Edo State, and Kogi State.
Hon. Ezeakukwu Emmanuel Nsoedo responded on behalf of the newly sworn-in members. He pledged the full cooperation of the members to work assiduously to ensure that beach soccer becomes a vehicle to bring youths together to pursue dreams of bettering themselves. He pledged on behalf of the members to ensure that the concept initiated and funded by Prof Madubuko grows from strength to strength.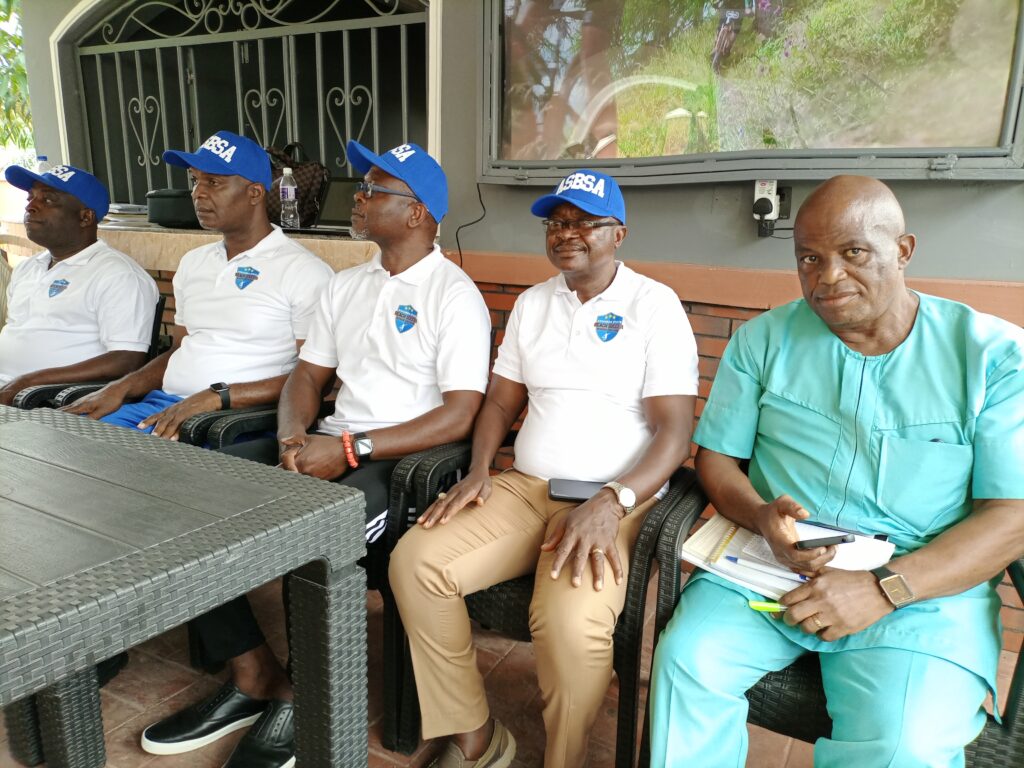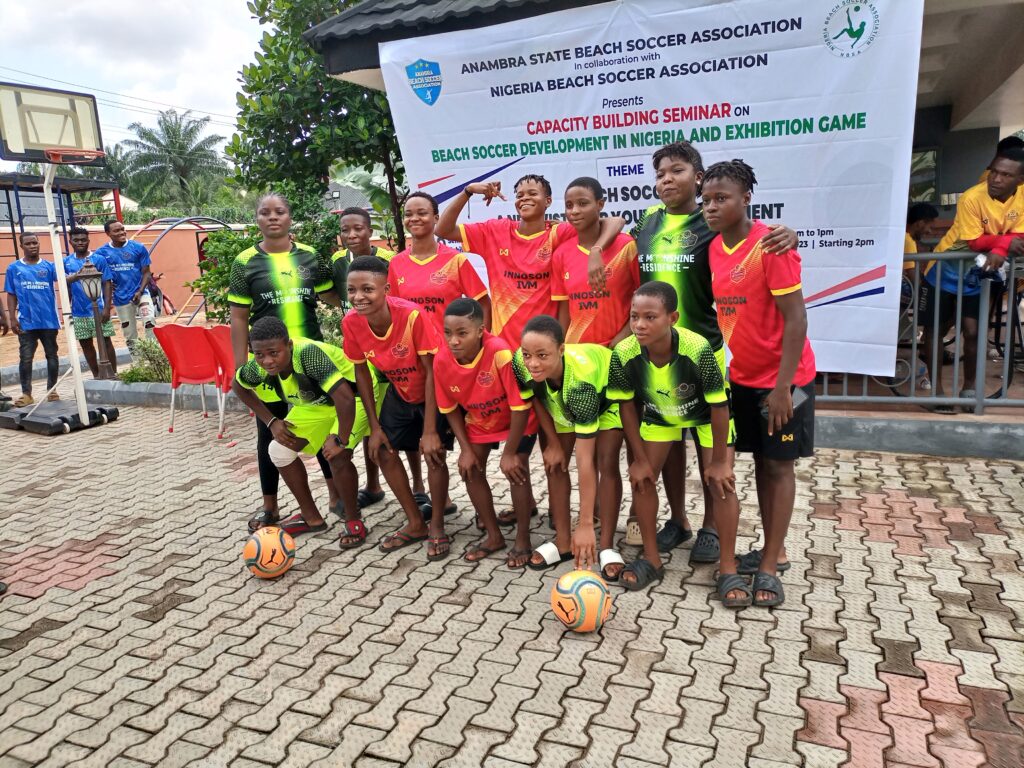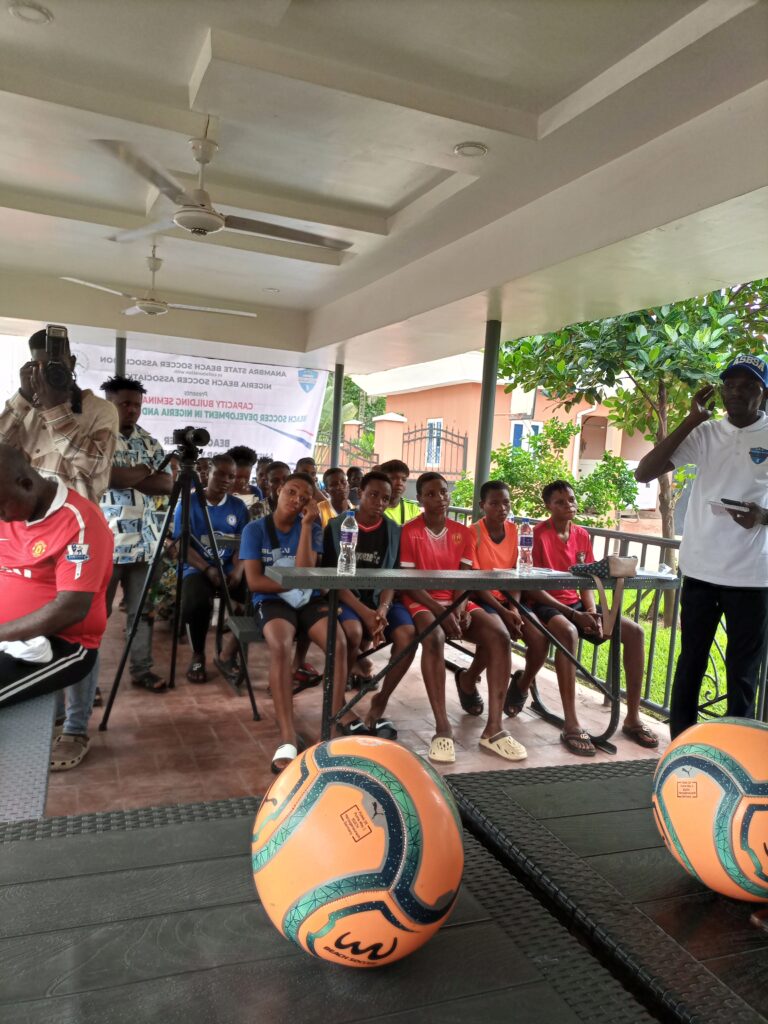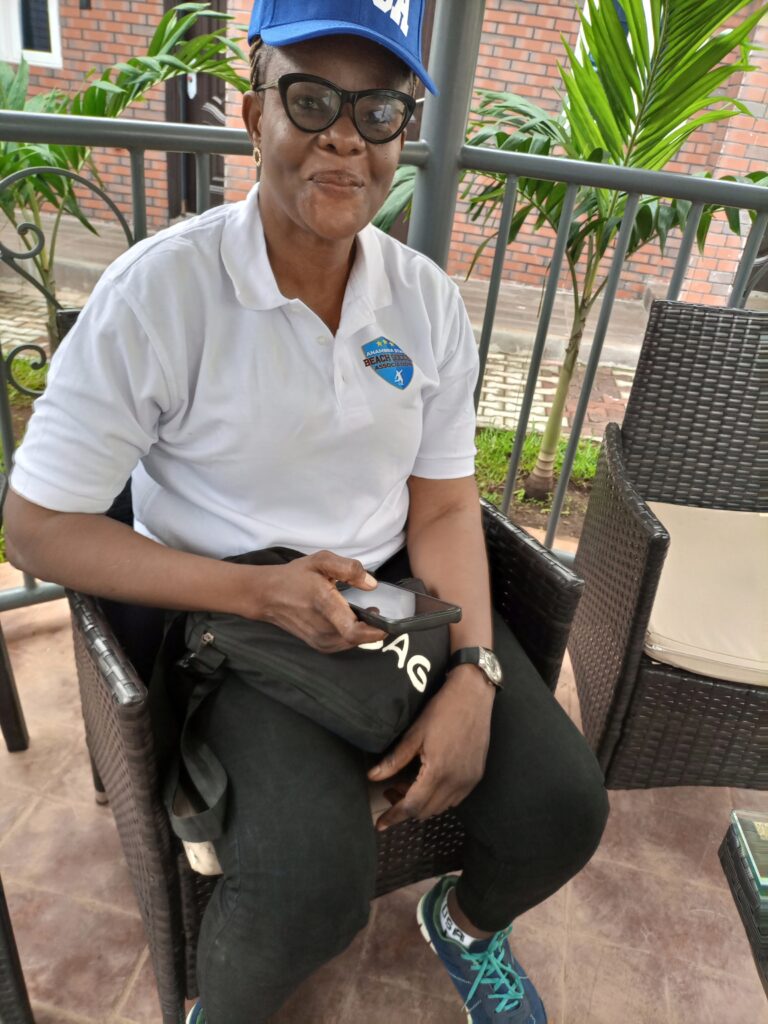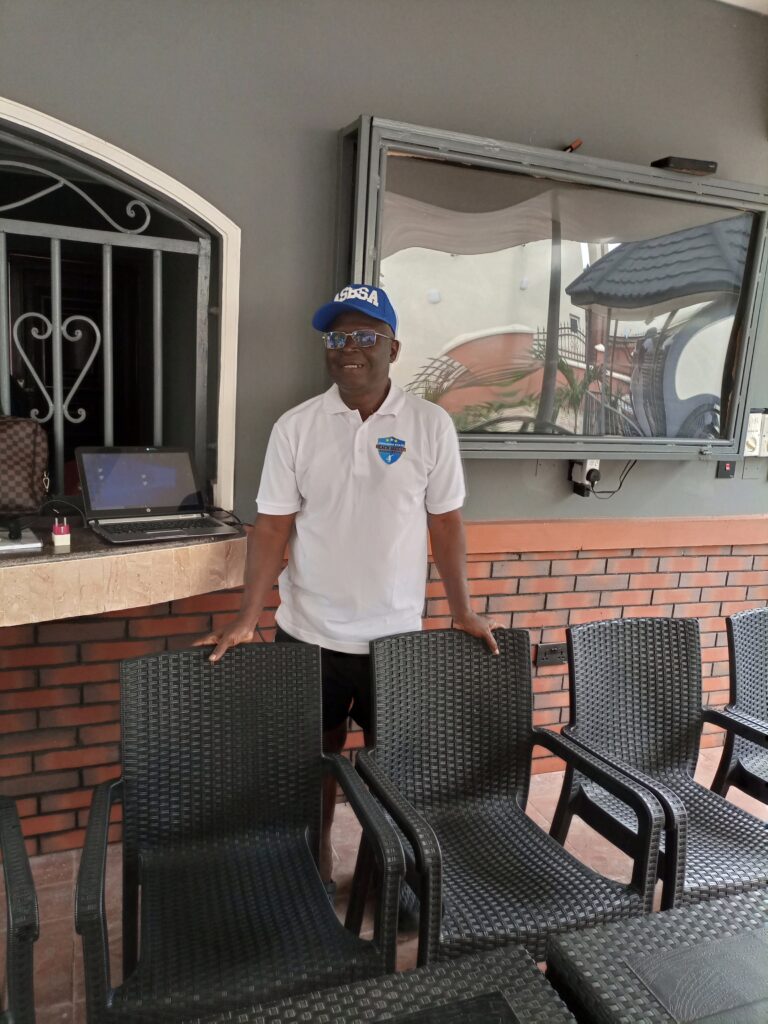 Rt. Orizu reiterated that the facility, including the pitch for the game, is in an advanced state of development when the journalists enquired about whether beach soccer is viable in the state.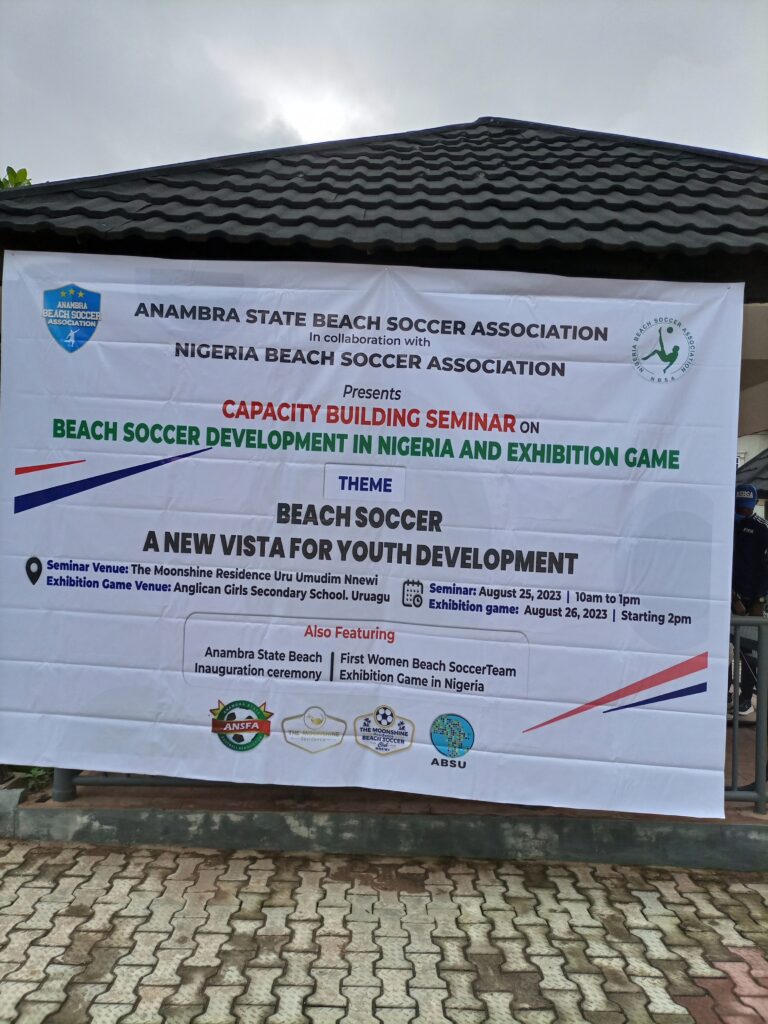 Prof. Madubuko reiterated that the ASBSA is a private initiative to develop clubs to compete locally and internationally. He hoped that Anambra State would produce national champions and international stars who would one day give back to their families and country.
Earlier on, Ms. Madubuko, daughter of Prof. Madubuto, gave a flawless rendition of the National Anthem with her flute.