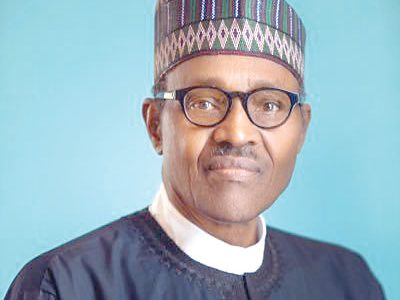 The detention of the BoT chairman of CNG, to us, is condemnable. It is unwarranted and highly provocative. In the first place, the group conducted the Katsina protest peacefully. There was no breach of peace and the protest was within their constitutional rights. Anybody living in the North knows the situation is really bad such that people are desperately looking for an end to it. So, if people to assembled to conduct a peaceful protest in order to draw the attention of the government to the escalation, I think it's something that shouldn't warrant the kind of response we got from the police. So, it's something that we condemn strongly.
What motivated you to release the statement asking the Federal Government to stop killings by bandits in the North?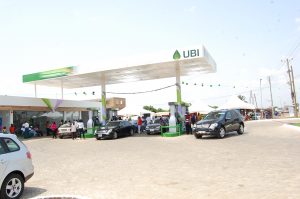 The primary responsibility of any government whether autocratic, dictatorship or democracy, is the protection of lives and property. This is a government that was democratically elected after promising us three fundamental agenda and one of it is securing Nigeria from all manner of threats or attacks, particularly from Boko Haram, and that is why a lot of votes came from the North because in northern Nigeria, one of the biggest challenges is insecurity. But, instead of seeing improvements, we are witnessing its escalation in the North-East or North-Central. Nowhere is safe in the North. Go to Benue, it's not safe. Go to Sokoto, Yobe, Borno, Taraba and everywhere else in the North, you see huge numbers of Nigerians displaced in their own country and this is a tormenting and traumatising experience for all of them.
As Nigerians and, particularly, the northern region, we know that not a single place is safe now. Anybody can become a victim now. If this is so, it is our responsibility to rise up and call the attention of the government to this and even make demands. This is the least that we can expect — that government should protect us. It is our right. We didn't beg them to come and govern us. We did them a favour by voting them into office; we gave them our mandate and it is now time for them to protect us. So, if they are not protecting us, we are ready to challenge them to do what they promised to do for us.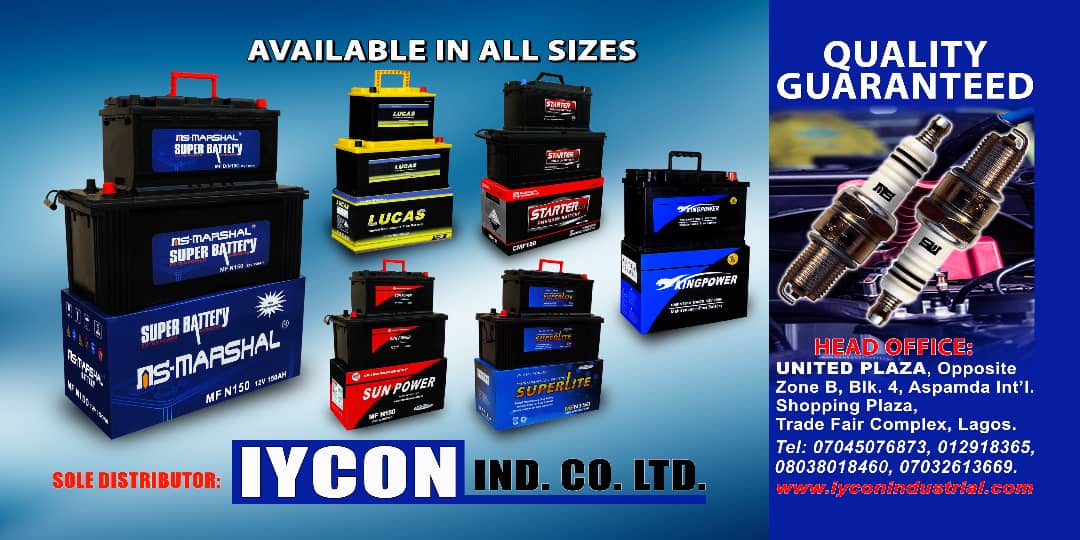 That is why we called for the immediate sacking of the service chiefs — because you can see that the government responded to our statement by sending the National Security Adviser to Katsina and Sokoto. We also want him to go to Taraba, Benue and other places to get first-hand assessment.
To us, President (Muhammadu) Buhari's warning to the service chiefs for non-performance is not enough. That is not what we are asking for. Our demand is specific: sack the service chiefs.
Who initiated the idea as it involves several groups coming together?
It is not a one-man idea. Like I told you, we are civil society organisations working for the betterment of northern Nigeria. Today, one of the challenges facing our people is the issue of insecurity. At individual levels (CSOs), we have worked to see how we can help end these mindless killings. But we feel if we come together with a united voice, it will have a bigger impact and that is why we came together to form the CAKIN. And today, you can see that the first statement we made has begun to give us the kind of desired impact that we expected. So, that's how to go.
On everything that affects us, we are going to come together and take a united action that will bring an end to any (untoward) cause. That is why we are mobilising towards the protests after the expiration of our 14-day ultimatum and, if the government fails to meet our demands, I can tell you that the protests will be something unprecedented in the history of northern Nigeria. We are going to work together through effective mobilisation of our citizens to confront the government legitimately and constitutionally to make them do what they are supposed to do in order to stop the mindless killings in our region. We are not asking for much.
How would you describe the state of insecurity in the North?
Very bad! If the government is serious, it can stop it. How many are these criminals? How much is the budget of the security operatives and how much are these criminals getting? What are the sources of their funding? If the government is serious, the killings will stop. That's what we are saying. You can't give these service chiefs more time because they are proving to be incapable of solving this problem. So, why will the President repeat the same thing and expect to get a different result? It's never done that way. They (service chiefs) should be sacked. We have people within the security agencies who are competent. When have they (security chiefs) shown a desire to bring an end to this problem?
What can you say about the experience of northerners regarding insecurity?
It is traumatising and so disappointing. It is unfortunate that this is happening. This is a regime where northerners are at the helm of affairs of the security of this country. All the service chiefs, apart from the Navy, are from the North, and yet, northerners are not safe. Nothing is as disappointing as this to us. We voted this government into power in anticipation of being secured and having a prosperous nation but what do we have in return – insecurity and disappointment. The same President appointed a northerner as the Inspector General of Police, and the region is not safe. The service chiefs — Army, Air Force, National Security Adviser — are from the North and the North is not safe. The people who head the Nigeria Customs Service and Nigeria Immigration Service are from the North, and our borders are not safe. You can imagine how disappointing an average northerner is, when we have our own people manning these strategic positions and the security situation in the North is so bad. Nowhere in the North is safe.
Who do you think is responsible for these repeated attacks?
It is left for the security agencies to tell us. We know criminal elements are responsible for the attacks. We expect security agents to apprehend them, bring them to justice and expose them and their sponsors. Now, no matter what anybody is going to say, it is speculative and we want security agencies to do their job. We are also aware of the compromise within the security agencies and that is why even if the service chiefs are sacked today, we are going to ensure that they are probed. Somebody should account for these irresponsible actions.
Why do you think the Federal Government and various state governments have been unable to stop it till now?
These killings that you are seeing are not actually the root cause of what is happening. It is just the manifestation of a problem and what is the problem? The problem is the absence of a strong economy that will give people the opportunity that will create jobs and engage people. The unemployment rate in the North is very high. There is no productivity and the main base of our economy, agriculture, has not been developed; this is where you will hold the state and local governments responsible. In the case of the Federal Government, because it owns the police and military, we expect it to stop the killings. But this, too, is a temporary measure.
Some people are asking, why are you, northern groups, just coming out when the problem had been there way before now?
Earlier, I told you we had approached this at an individual level and when you do this, there will be problems. So, we decided to put our individual differences aside and work for the interest of the North. We decided to come together and form a coalition to speak with one voice and embark on actions collectively. We didn't just keep quiet. Right from when the problem started, the northern elders spoke out against it, but then, there were massive sentiments regarding Buhari. So, then, if you talked (criticised the government), they would send those boys to attack you.
But it has got to a stage that the boys they used for the attacks became the real victims. Yes, the sentiments regarding Buhari made talking about any issue that involved him difficult until the situation degenerated to the level we see today. Of course, there had been actions by non-governmental organisations, which were not strong, and there was resistance from the masses because of the confidence they had in President Buhari, thinking he was a messiah that had solutions to many of these problems, not knowing the people he trusted to ensure peace were just busy doing other things.
The masses of this region felt Buhari meant well, and that whatever action was taken by him would benefit the North, but they failed to realise that in government, if you allow people to sit comfortably, they will be carried away by the euphoria of the office and will not remember the critical things they need to do. So, the average northerner thought that Buhari was a messiah before now. They allowed things to get so bad until they realised late that Buhari had derailed. And there is a lot of problem within his government such that, as we speak, they are now coming out to support our agitation.
You gave the Federal Government a 14-day ultimatum. Are you serious about mobilising people to go to the streets till the government is shut down, if nothing is done before then?
If anybody thinks we are joking, they should wait until the expiration of the 14-day ultimatum and see what will happen. We are living in a period that a lot has changed. It is not the same old northern Nigeria where our people took us for granted. We now have conscious northern citizens, who are ready to make demands and insist such demands are constitutionally met because the demands are legitimate. There is nothing illegitimate about us asking the government to protect us; we voted for them and gave them the mandate to do so. We are not asking the government for too much. If the government fails to do it, they should be prepared to take whatever is coming from us. I can tell you that, at the expiration of the ultimatum, a lot is going to happen. And they have begun to respond, but as I told you earlier, the responses we are getting are not adequate.
It is not enough that the NSA went to Sokoto and Katsina, we want him to engage the real stakeholders anywhere he goes to get the correct information and act based on that information. There are killings going on in Taraba; let him go there to find out the real problem. He should not rely on reports. And to the President, the response we got from him is not encouraging enough. The government can't just give some people such huge resources without getting any big results and the President would just say 'enough is enough'. You don't just tell them that. The President has the responsibility to sack them because there others who can do the job better than them.
When the convener of #RevolutionNow protests, Omoyele Sowore, made a statement similar to that, he was arrested and charged with treasonable felony. Are you all prepared for that?
What you don't know is that there are differences between the position we are taking and that of Mr. Omoyele Sowore. Sowore called for a revolution and you know what revolution means? That was about changing the system completely. But we are saying we are going to make the business of government difficult until our demands are met. They are two different things. One is calling for a revolution for whatever reason; while we are saying the government must put an end to the killings in our region. Is it too much for us to ask?
Are you not afraid of being arrested?
We are prepared for whatever inconveniences that the cause will cost us and we are fully aware of the vested interests that we are confronting. We are prepared for the sacrifice that we are going to make. I am making this statement with every sense of responsibility. Let nobody be in doubt; we mean what we are saying and, by the end of the expiration of the ultimatum, action will follow.
The presidential spokesman, Garba Shehu, said you all should be thankful this is a democracy and that, if it was in a military era, you would not have got away with what you said. How would you respond to that?
Garba Shehu is an opportunist. Some of us, in our time as students, confronted the military through protests. We know what we went through. During the reign of military dictatorship, we asserted our position. We protested and subjected ourselves to all manner of inconveniences. What he may not know is that it was the struggle of some of us, similar to what we are putting up with today, that brought about the democracy he enjoys because he has not contributed anything, which is why he is coming out to make such an irresponsible statement.
Even though he said we should thank God, after a peaceful protest, somebody was arrested. He should tell us what the difference is between democracy under his principal (Buhari) today and the military dictatorship. To us, this type of statement is very irresponsible. Garba Shehu should learn to be tactful in how he defends his principal because he is setting the President against the people. We are not going to bother ourselves with the statement of an opportunist who knows nothing about the struggle to bring about meaningful change in the society.
Some Nigerians are asking why you didn't speak up all these years that southerners and North Central people were crying that they were being killed and raped by Fulani herdsmen and bandits…
These are the kinds of stereotypical statements that the media is promoting to escalate the insecurity in the North. Why Fulani herdsmen? Why can't we say the criminal herdsmen? Why bring the tribe into the crime when an individual committed the crime? Have you ever said 'an Igbo armed robber'? Have you ever said 'Yoruba 419ners' (fraudsters)? This type of statement is stereotypical. It's profiling and that is why, in some areas, the Fulani are being targeted for extermination. As a country, we must be careful with the choice of words that we use in describing crime.
We have said, over time, anywhere there is crime, it does not matter who the perpetrator or victims are, crime is crime and it should be condemned. We have to do so in many instances and we are still doing that. We are looking forward to seeing a bigger Nigerian coalition against killings. This is just the first one. We have the entire northern Nigeria coming together to form this coalition and we want to see how we can reach out to our southern colleagues so that we can have a bigger one in order to have a secure and peaceful Nigeria, where crime of the type in the North will not happen anywhere. We are looking forward to that and we are going to reach out to our fellow compatriots from southern Nigeria.
What do you expect or think the government should do in the next two weeks that can make an impact?
They should go back to our statement and meet those demands. I am sure, if that happens, there are going to be a lot of changes and the security situation will improve significantly in Nigeria.
Some people are saying the state of insecurity had been bad for some time, even during Buhari's first term in office. Why did the majority of northerners vote him for a second term?
There are reasons people vote people into power. But whatever reason was responsible for voting for him (Buhari) again, it doesn't matter because there are protests today all over the North. That is to tell you that you can put somebody in power today and, when he is failing, you can call for improvement. That's what is happening now.
Credit: Punch