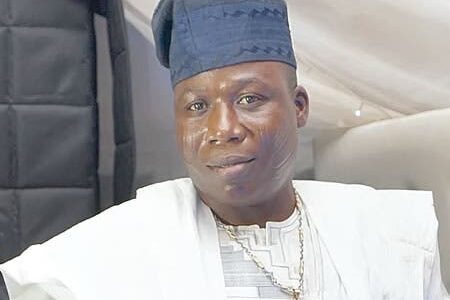 From all indications, the failure of state provides the platform for the likes of Sunday Igboho, writes Shola Oyeyipo
If not until recently, Chief Adeniyi Adeyemo aka Sunday Igboho was little known in the South-west, but after he lent himself to protecting the Yoruba nation from the untamed invading killer herders terrorizing parts of Nigeria, he has become a household name.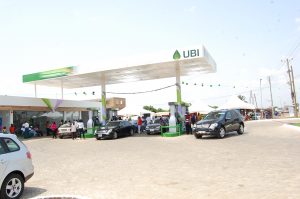 The people of the West are elated that in the absence of adequate protection by security agencies, one of their own is taking up the challenge of telling the killers "enough is enough." He gave the Fulani killer herdsmen a quit notice in Yorubaland.
Those in the corridor of power and some Yoruba All Progressives Congress (APC) politicians particularly, those aspiring to participate in national politics come 2023 do not share his fast-growing heroic sentiment among the people of the South-west.
But for the intervention of some other prominent Yoruba leaders, President Muhammadu Buhari had already tasked the Inspector General of Police, Mohammed Adamu to arrest Igboho. The president's Special Adviser on Political Matter, Senator Babafemi Ojodu tactically described him as paid a political thug.
But far and away from the federal government and the Ojudu narratives about Igboho, some of the leading media organisation, both foreign and local, now call him Yoruba right activist, Yoruba freedom fighter, champion of the Yoruba race and all other similar names. Apart from that, the social media is agog with eulogies for him from across the southern region.
Former Minister of Aviation, Mr. Femi Fani-Kayode said, "Chief Sunday Igboho, the man of the moment! God bless and be with you aburo! "(Meaning bless you, younger brother). And on twitter, the likes of Mr. Kayode Ogundamisi wrote that he is, "Our defense minister". To Ndubisi Nkumeh, he is a "brave man". These views are shared by a large majority of people who feel his position against the killer herdsmen is long overdue.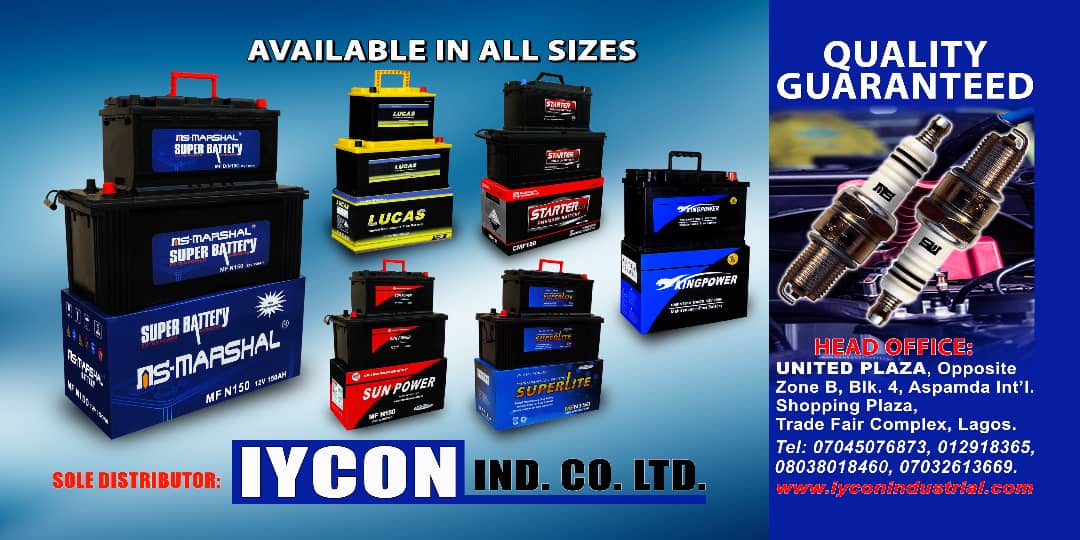 Therefore, a recent write-up by an Ekiti State journalist-turned politician, Ojudu, where he told a story of how their political godfather in the APC and former Lagos State governor, Senator Bola Ahmed Tinubu bought Igboho over during an election in 2009 in his state, and emphasised that he was a thug, apparently to de-market him, holds no water. This is because the young man is largely believed to be fighting the course of the people, not just Yoruba but the entire Nigeria.
In this current situation, it's Ojudu's word against Igboho's, claiming Ojudu was the lair! Why? Nigerians are tired of the clueless disposition of the Buhari administration to tackling the wanton waste of lives and property by criminal Fulani herdsmen. Not only that, the fact that all the security agencies seem to have given the killers the right to continue their heinous crimes without being brought to book is both annoying and frightening to a lot of Nigerians.
After narrating how Igboho and 'his band of thugs' were paid and persuaded out of Ekiti and how he learned thuggery from the late strongman of Ibadan politics, Chief Lamidi Adedibu, Ojudu said: "This was my encounter with Sunday Adeyemo alias Sunday Igboho, lately crowned a hero in Yoruba land, by the reign of terror by herders and bandits. He has that occasional conscience you can appeal to.
"Let those who can rein in the herders do so and make the forests and highways safe again. Let farmers be able to carry out their occupation without fear of kidnap, murder and rape. Let us find a modern and permanent solution to this issue of itinerant herding that pitches a group of Nigerians against the other. Let us not ethnicise criminality. A criminal is a criminal and a crime is a crime whether perpetrated by Fulani, Yoruba, Igbo, Ijaw, Junkun, Bachama or Ibariba."
He noted further that, "We should do everything possible to stave off this crisis and stop beating the drums of war before it reaches a crescendo," and the question for him is, who is beating the drumbeats of war? Is it Igboho or the herdsmen?
Then what has the Ekiti politician to say about the lackluster attitudes of the Nigerian security agencies to apprehending the killer herdsmen? All over the country, where these killers have operated, it has been easier for the security agencies to arrest the people defending themselves than the killers.
There is no point belabouring readers with a timeline of Fulani herdsmen attacks across the country. Every part of the country is currently under siege, and people of the south have insisted that these merchants of death, kidnapping and rapes should not spread their tentacles to their region to no avail. Now farmers are afraid to go to their farms and women too are scared to travel the roads for fear of herdsmen in the Southwest.
Igboho gave the herders ultimatum to leave the Ibarapa and Oke Ogun areas of the Oyo State and the reason he gave for that was the incessant attacks on the people.
He said: "Our people are no longer safe in their own land. On the contrary, Yoruba people do not engage in such atrocious things. You cannot see a Yoruba man going about killing people in Kano. In the North, they can behead a Yoruba man for slapping a Hausa/Fulani let alone destroying their farmlands. You will recall the case of 'Oko Oloyun' (a popular herbal medicine practitioner) who was killed during a visit to his country house.
"He was killed at Igbo Ora. Government said they would unravel the facts behind his killing but till now, the matter has not been unraveled. That killing would clock up a year this month. Another illustrious son, Dr. Fatai Aborode, returned from overseas and cultivated a farmland in Igangan engaging about 300 people to work on it.
"His farm was plundered by cattle, he reported to the Seriki Fulan and some days later, herdsmen kidnapped him, tied him and butchered him. Nothing has been done and no one has been arrested in connection with his killing. They rape women on their ways to the farm and we said we want to defend our people, but some people are saying we don't have the right to do so."
This is the course Igboho is fighting and therefore, for the information of Ojudu, his bosses and his sympathisers, people in western Nigeria have idolised the man he is trying to deride, because he is seen as helping to stave off the killers, who have operated with crass impunity and are being pampered by the Buhari government.
While he enjoys the support of notable Yoruba leaders, practically all the people in the Southwest support his resolve to ensure that the unchecked criminal activities of the herdsmen come to an end, because they have concluded that this government is not committed to doing that.
Ifeoluwa Egbetade wrote on twitter that: "The government, both at federal and state levels, have failed us on security matters and the bitter truth at this juncture is that people are ready to follow and support whoever is ready to fill the vacuum – whether it's constitutionally backed or not", adding: "I stand with Sunday Igboho."
Onye Nkuzi also said: "People like Sunday Igboho will continue to emerge, because Abuja has made a quality decision to ignore a security crisis." And Kelvin Odanz, on his part, was of the view that, "If Buhari has been arresting and prosecuting rogue herdsmen and the various camera-loving spokespersons, who give legitimacy to their criminal activities, groups like ESN and Sunday Igboho won't rise up to fill the security vacuum with their own agenda," attributing it to "failure of leadership."
Perhaps Olatunde Glasses' description of the situation was more apt. He said: "Sunday Igboho: Difficult to condemn but dangerous to endorse," and that is because the Buhari administration has left the people with no other choice.
Before now, there were only scanty information about Igboho's personality except the mention of his name in some songs, but available information has it that he gained respect among politicians and those who knew him because he is believed to possess some metaphysical powers, he allegedly inherited from his forefathers and God.
Love him or hate him, Sunday Adeyemo, is the name on every lip for the all-important role he is playing in helping to galvanise Yoruba in the fight against the rampaging killer herdsmen.
Born on October 10, 1972, he got his alias from the name of his hometown, Igboho in Oke-Ogun, Oyo State. He first came to prominence for the roles he played in the Ife-Modakeke communal crisis of 1997, where he got the name 'Akoni Oodua' translated as 'Hero of Yoruba.' He lived his early life in Modakeke, Osun State before relocating to Oyo State. He was a motorcycle mechanic and later went into car sales. He is the founder of Adeson Car Sales International Concept Limited
He is known to have had a particularly good relationship with former Oyo State governor, Lam Adesina. They were said to have met on an occasion, when he was fighting for the right of some people at a petroleum filling station. He was later to work with former governor Rasheed Ladoja and has since maintained a cordial relationship with some of the Southwest governors.
Irrespective of whatever Igboho has been before, today he represents the collective aspiration of the Yoruba race for a better deal in Nigeria. He is the voice of the people saying, "no to killer herdsmen".