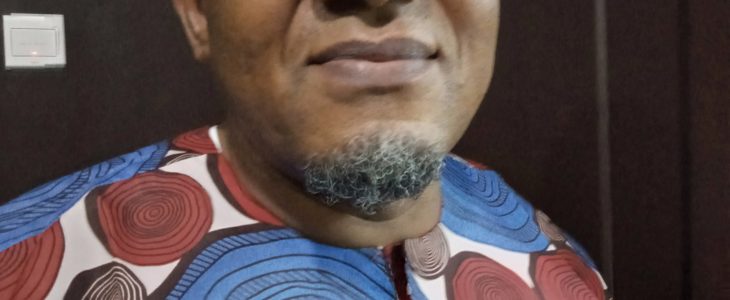 Thoughts shared by the Lead Speaker, Chief Uche Nworah, MD/CEO, Anambra Broadcasting Service (ABS) on the occasion of E-Conference organized by Awka Catholic Diocese to commemorate 54th World Communications Day, 2020.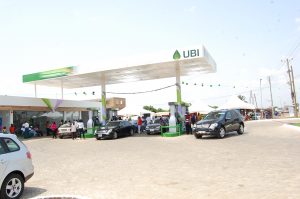 Introduction
His Holiness, Pope Francis has set for us the theme for this year's celebrations.
"That you may tell your children and grandchildren" (Ex 10:2), Life becomes history.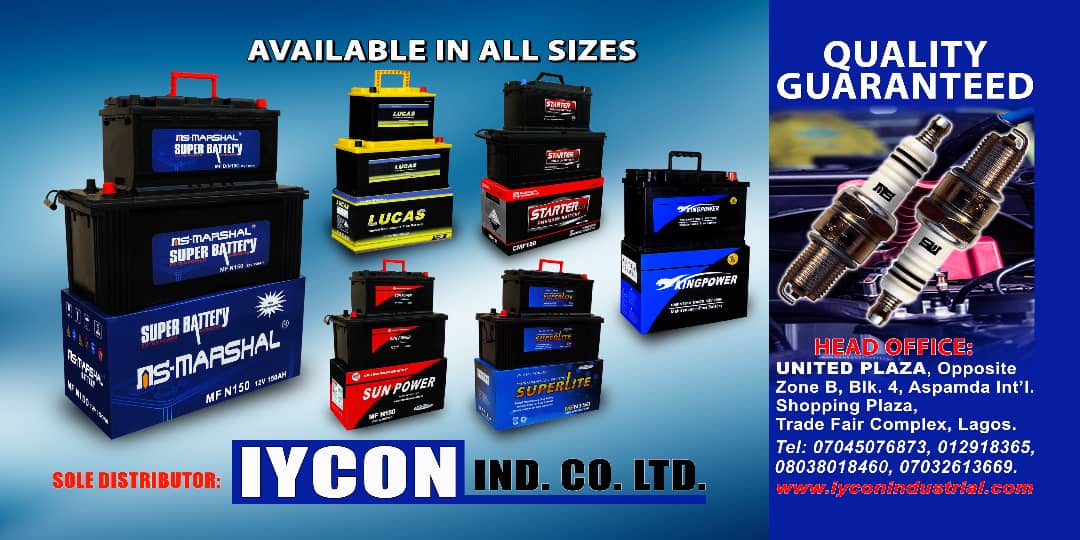 In his message to the Catholic community and indeed, the world, His Holiness touched on some vital points that i believe should guide our discussions. He charged journalists and communicators to;
(1) Focus on stories that build up rather than tear down
(2) Tell stories that help us rediscover our roots
(3) Amid the cacophony of voices, tell stories that celebrate and promote the beauty all around us.
(4) Tell stories that celebrate the world and its happenings with a tender gaze.
(5) Tell stories that promote a narrative of interconnectedness of the human race.
How can we tell our stories?
The Holy Father reminds us of the various forms through which we can tell our stories; fairy tales, novels, films, songs, and news.
We can also add books, newspapers, magazines, journals, folklores and oral tradition, documentaries, news commentaries, feature stories and feature articles, murals, graffiti, painting, art and architecture etc.
These methods of storytelling have been with us for a long time, and continue to evolve. However, what we can add is the enablement offered communication practitioners and journalists to tell our stories better using modern technology.
Technology has increased the speed with which we can tell our stories. I will always argue that the smart phone remains one of the greatest inventions of the 21st century, at least for the journalist and communicator, who should please invest a little time and resources in the mastery of the infinite possibilities and capabilities of the smart phone.
It is just no longer a mere tool for connecting people as Nokia said in their commercial years ago. Smart phones are now mobile newsrooms and communication centers.
Technology has also expanded our scope and capacity for telling stories making it possible for us to be integrated media practitioners through practicing media convergence (all-in-one). Some of the biggest trending viral videos these days are shot with mobile phones. Usually, the stories are unscripted and the content makers untrained in the traditional sense. We can see these in the many comedy skits we see on social media that attract millions of views, shares and likes.
With the opportunities also come challenges including threats of job extinction for the traditional media practitioner. In this new era of citizen journalism, everyone is now a journalist. Big media networks such as the BBC, Channels and CNN increasingly rely on amateur footages for their content. We at Anambra Broadcasting Service (ABS) equally access and re-broadcast such content.
The introduction of Live capability in the social media platform Facebook has also flattened and democratized media practice. With an internet enabled smart phone, anybody from any remote location in the world can broadcast live events to a global audience. These live broadcasts are then shared by others. Think about those days when for example, for NTA or AIT to do a live broadcast, they will deploy truck loads of equipment including massive satellite dishes days ahead to the event venue. The reach of such coverages despite the huge equipment and resource requirements are also very limited, compared to the reach a live Facebook broadcast with a smart phone can achieve.
Journalists, communicators and industry stakeholders should ponder on what all these portend for the journalism and communication industry. As the new, 'the more the merrier', 'many-to-one' media. ecosystem continues to evolve, one calls on practitioners to 'skill up' before the so-called 'amateurs' retire them prematurely. Think about this; One of the biggest media influencers and story tellers in Nigeria, Linda Ikeji who operates a blog with the same name before branching out to set up Linda Ikeji TV never had an office. She was a 'mobile' operator armed with just her smart phone. She paid no staff and also had no overhead, but still not many of the regular big media organizations in Nigeria could match her annual turnover and audience reach.
Practically, we can see an obvious example of how technology continues to disrupt our world in the e-conference we are having today. Though the world is still in the middle of Covid-19 pandemic which is still ravaging the world and has kept families, associates and colleagues apart. It's still possible to get on with life. We can cite another example with the Anambra Teaching On Air scheme, an on-air, online collaborative programme for Primary, Junior Secondary and Senior Secondary Schools run by Anambra state Ministry of Basic Education and Anambra Broadcasting Service (ABS).
Today, the world has added new phrases to the dictionary, for example 'Working From Home (WFH)' is gradually becoming the new normal. Thanks to technology.
Are we ready?
Africa's case will always be unique due to challenges of resources and skills gap but i am of the view that the lack of, or inadequate availability of resources also provides us huge opportunities.
I see those opportunities in creative thinking, thinking outside the box for local solutions. A process i call 'unthinking'. We can see examples in what's happening with herbal mixtures for Covid-19 in Nigeria. The federal government had to import the ones from Madagascar leaving the various solutions our people have been offering.
We have to trust ourselves and in our abilities more.
Also, we need to improve on our 'awareness' of things. We now live and operate in the knowledge economy, the age of 'Internet of things', virtually everything is out there at the click of a button or mouse. As the Governor of Anambra state, Chief Willie Obiano often says, 'Knowledge is not power. Knowledge utilized is power'.
We only need to be discerning to be able to sift the myriads of information and take out what His Holiness in his message referred to as 'Deep Fake'. Many of us term this fake news, alternative facts etc. Take for example the raging conspiracy theories being spurned against the deployment of mobile communications 5G technology, and the drive towards discovering a vaccine for Covid-19. As journalists and communicators, we have to help our people make sense of it all, or are we also part of the 'Whatsapp Brigade' that pushes out without verification whatever gets sent into our phones?
Conclusion
Let me quickly speak on the first point His Holiness made in his message. He charged us to tell more of stories that build up rather than tear down.
This message is apt and calls for the re-examination of the role of the journalist and communicator. We live in Nigeria so Africa will always be our reference point, (think global, act local).
Bearing in mind earlier journalism theories and models that have guided our practice such as developmental media theory, social responsibility theory etc. We have to also interrogate if these theories and models have served us well.
Africa, and Nigeria in particular continues to face myriads of challenges. Everyday our ethnic fault lines are exposed deeper and deeper. While the world battles the Covid-19 pandemic, people living in the South West and South East of Nigeria are battling a different kind of 'pandemic', the growing and daily influx of individuals from the Northern part of Nigeria into South East and South West cities at a period of national curfew and boundary closures. This has posed serious existential questions for inhabitants in these regions and continue to fuel wild speculations online and off-line, because there is distrust and lack of clarity on the intentions and motives behind such mass movements.
This makes the job of the journalist and communicator challenging, as he or she is caught in two minds. Effectively performing the 'Surveillance' function of the media, while also adhering to the advice by His Holiness for us to tell stories that bind, which will help to 'de-escalate' situations.
In conclusion, i wish to remind us of what the author, Abba, Anambra state -born Chimamanda Adichie said. She cautions of the danger of the single story. We must always aim to strike a balance in our story telling, we should ensure objectivity and should always give voice to all parties in our storytelling. That's one of the true ways of living up to the theme of this year's World Communications Day, "That you may tell your children and grandchildren" (Ex 10:2), Life becomes history.
Thank you.
Sunday, 24th May, 2020