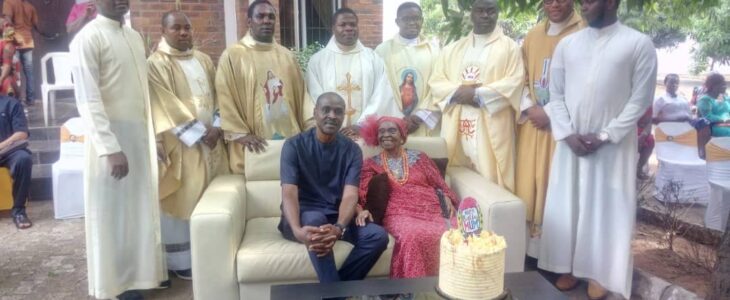 Nne Okwukwe (The mother of faith), the patroness of Saint Jude religious society, etc., celebrated her 90th birthday just with the immediate family members and a bevy of priests, who celebrated a holy mass to mark the occasion in her country home.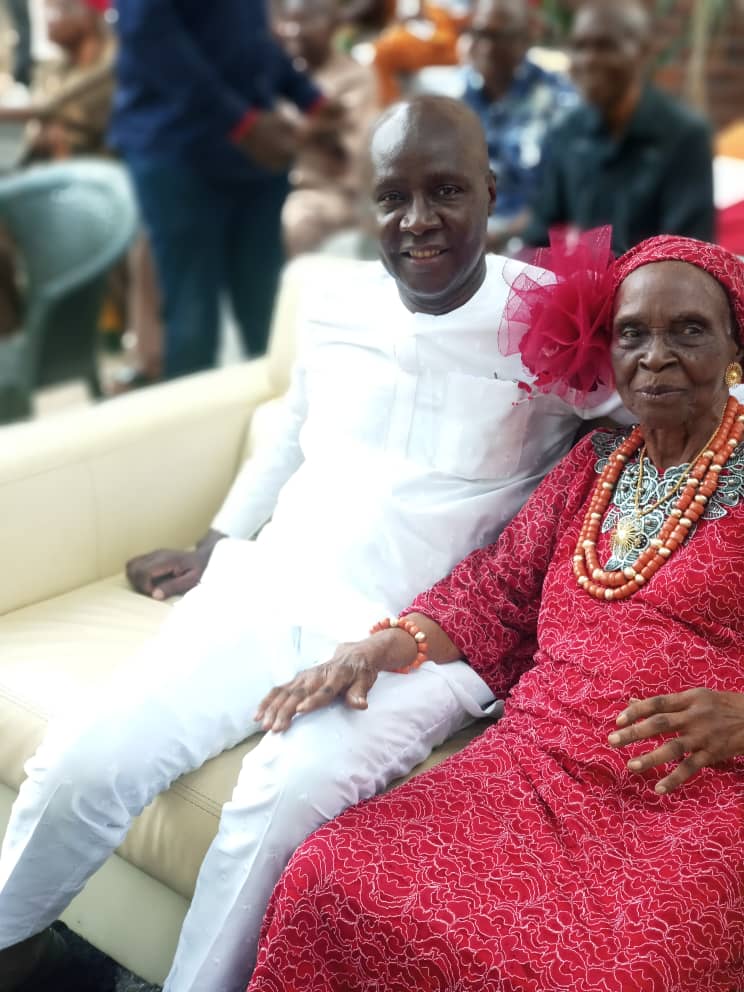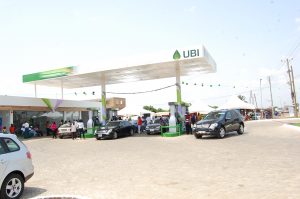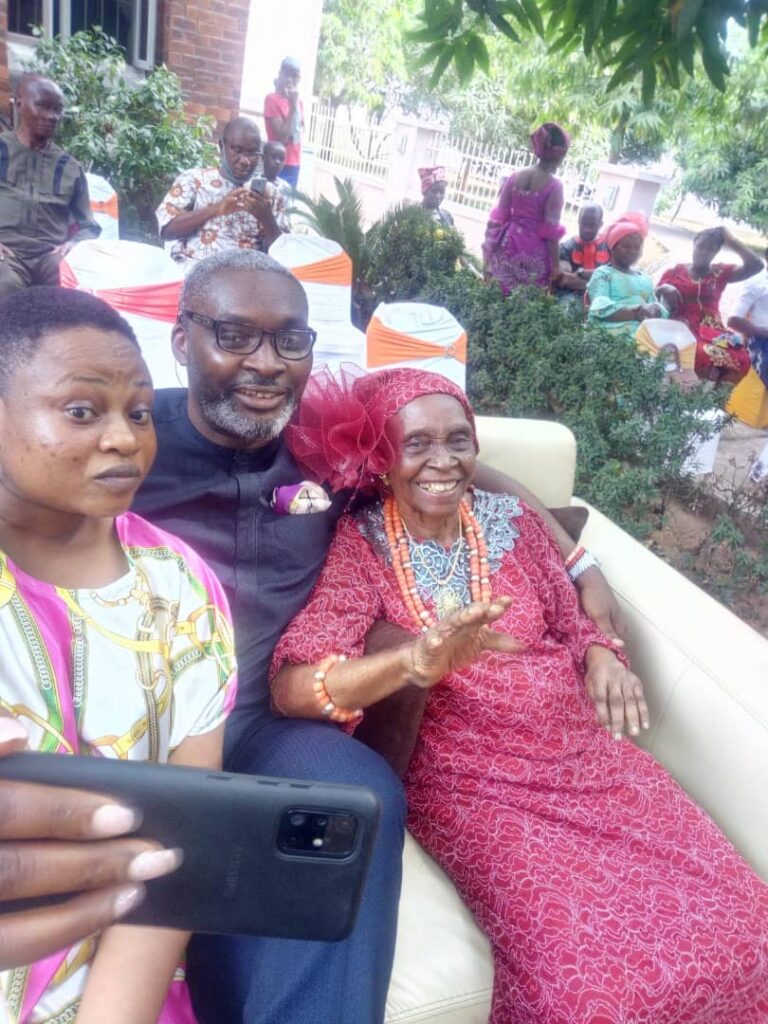 A significant number of her family scattered all over the world joined the mass service via virtual platforms.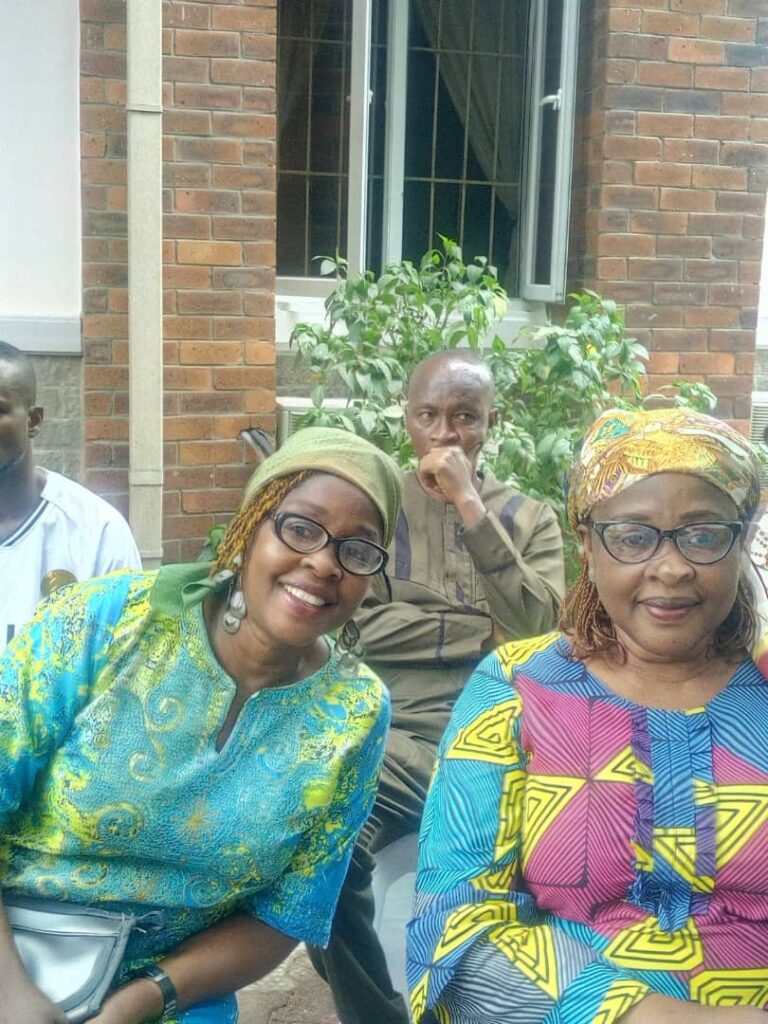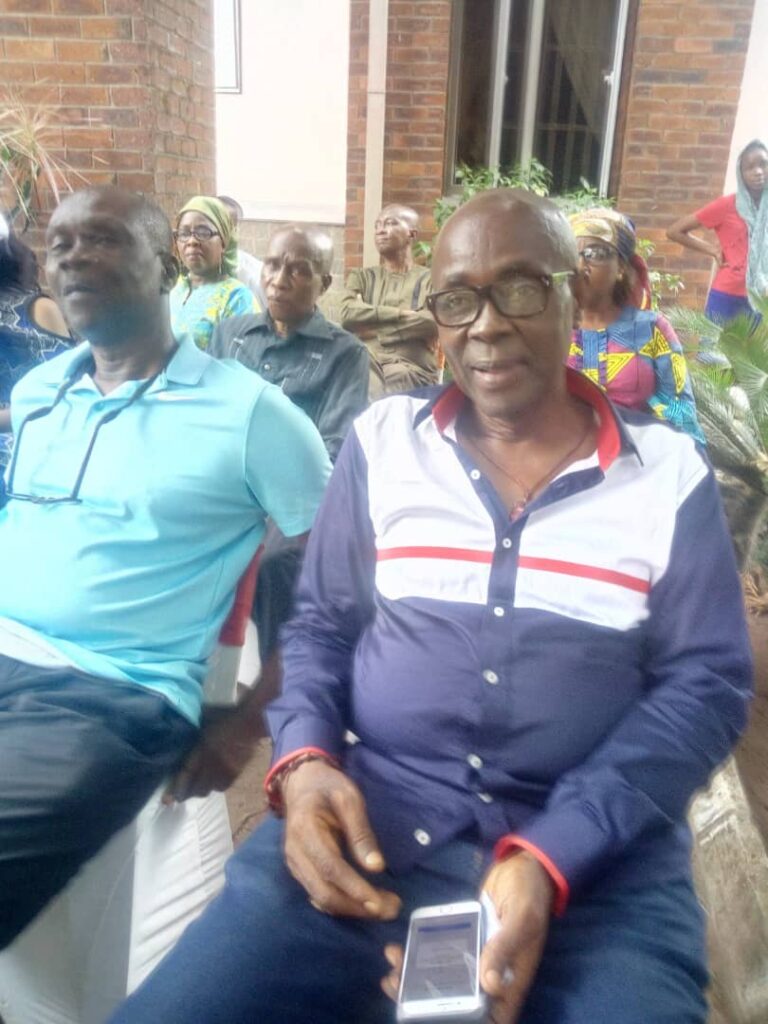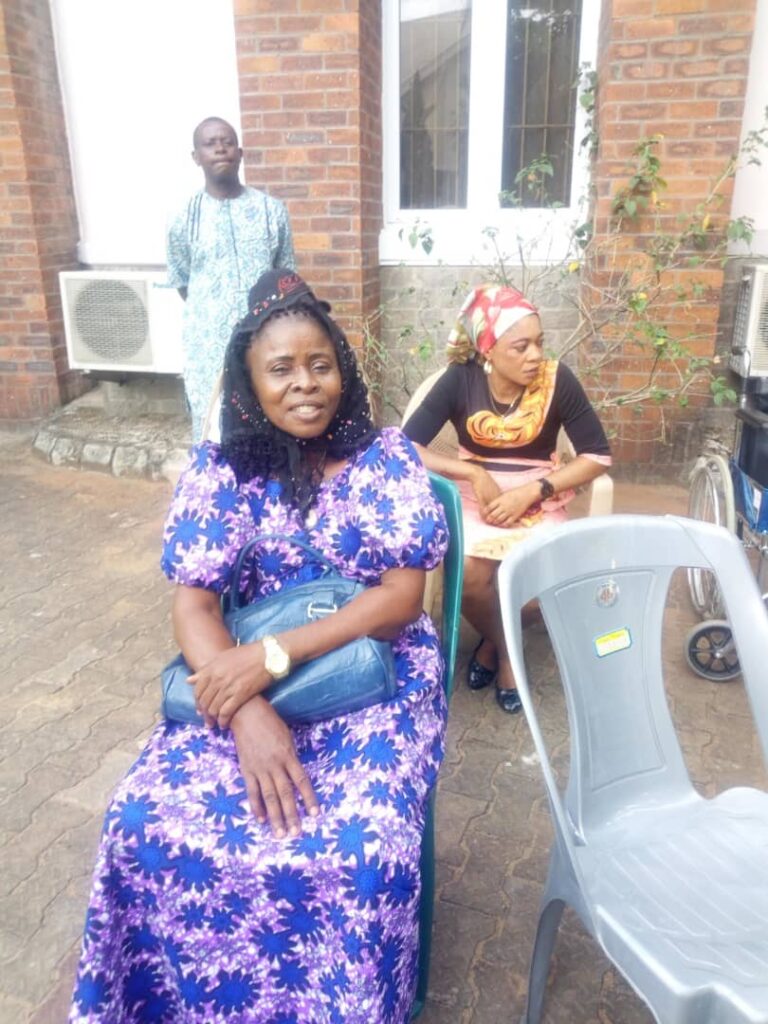 The children had planned to mark the day with the "mother of all parties" if God kept her alive.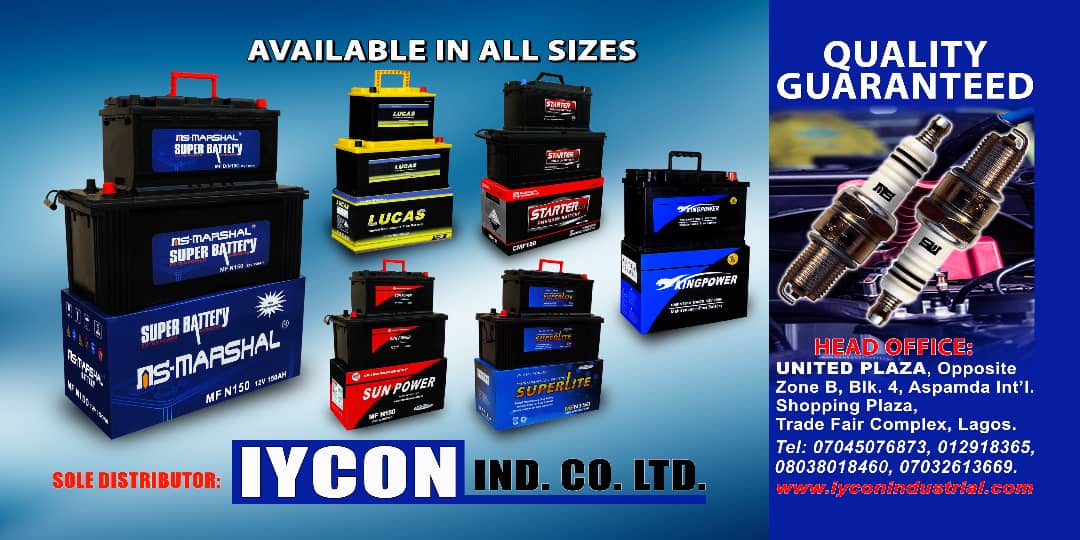 Like the proverbial saying goes 'man proposes, but God disposes', played out at the Oranuba family as they had to defer the planned party to a future date courtesy of the Covid-19 protocol.
The Rev Fathers paid a glowing tribute to Nne Okwukwe for her consistent devotion as a communicant, who put her resources to support the church. They also thanked her for encouraging her children for the support they give to the church.
Nne Okwukwe was roundly eulogized for her forthrightness and kindness by some of the women folks present.