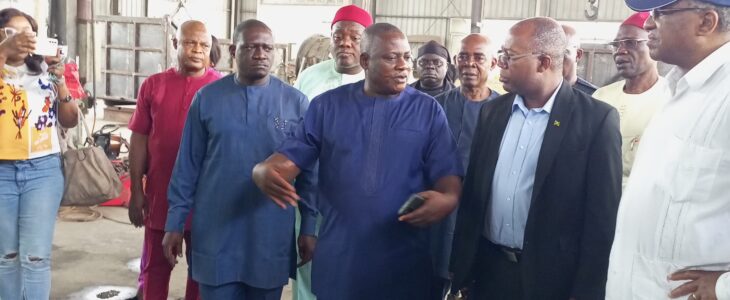 His Excellency Geoffrey Onyeama, Minister of External Affairs paid a visit to Innoson Manufacturing Vehicle (IVM) plant at Nnewi town. The Minister and his team were received by the Chairman of the Innoson Group, Chief Dr. Innocent Chukwuma (Ifediaso Nnewi, Okpuzu Indigbo) CON.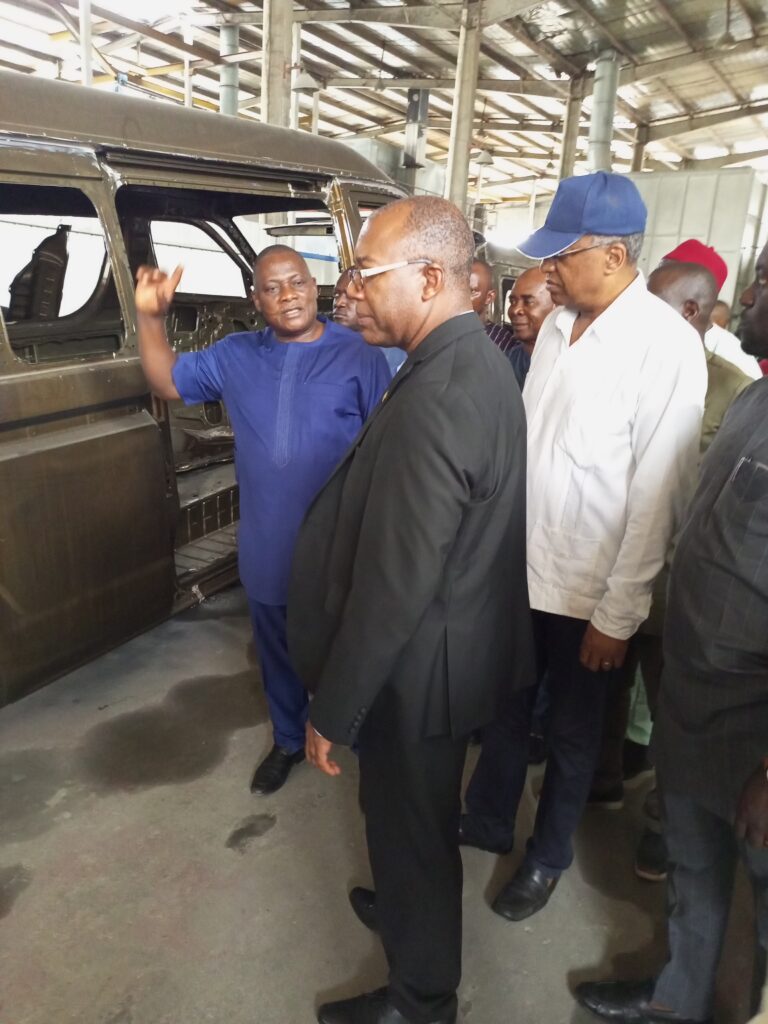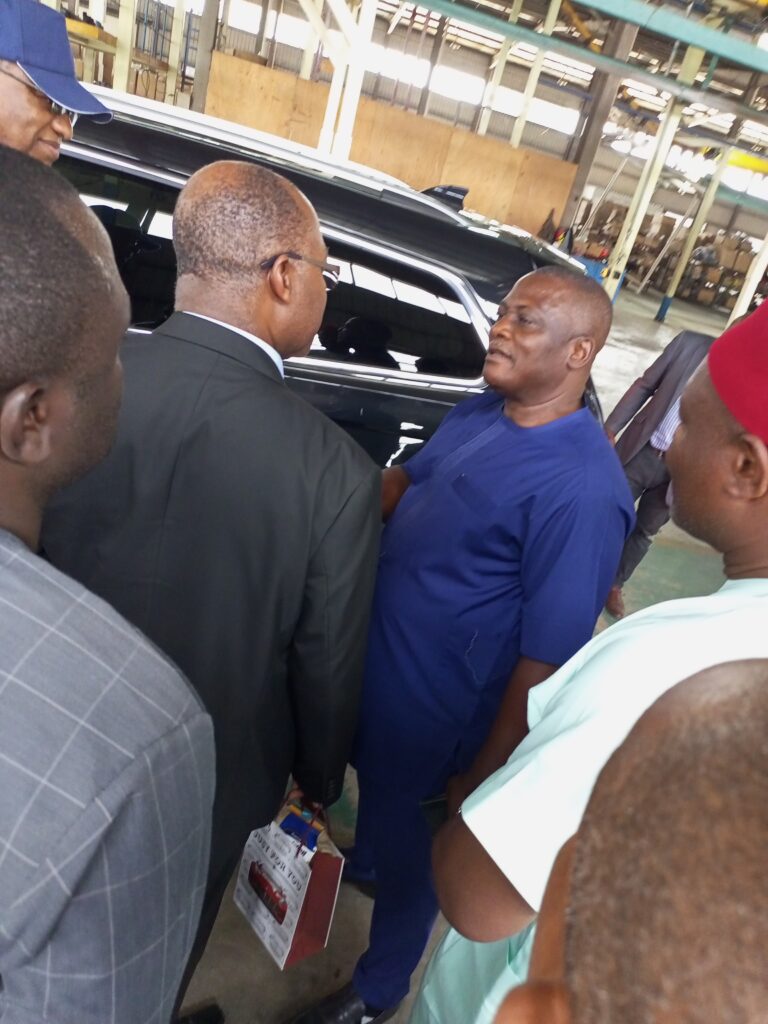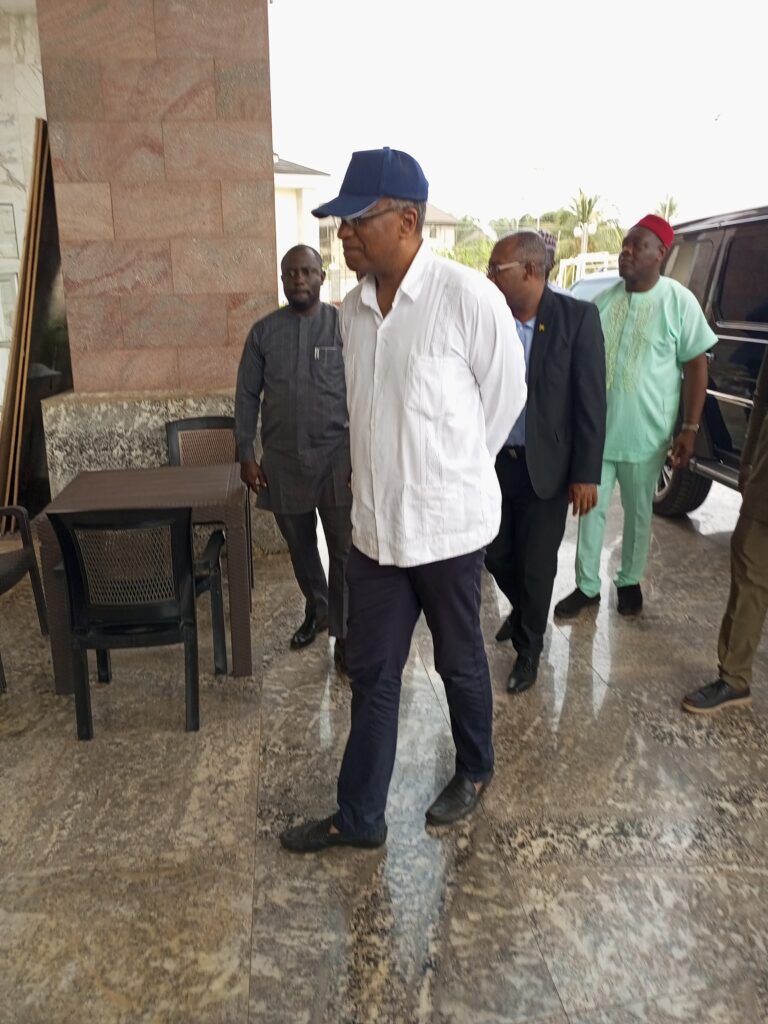 The Chairman took the Minister to the palace of Nnewi monarch, HRH Igwe Dr. KON Orizu III for a courtesy visit. Igwe Nnewi received the Minister and his entourage warmly. He gave them the royal blessings and encouraged them to enjoy their working visit.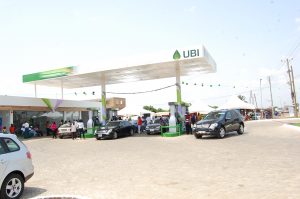 HE Geoffrey Onyeama who was also in the company of the Jamaican Ambassador to Nigeria were taken round the Innoson vehicle manufacturing plants for inspection. The team witnessed active production of the various classes of vehicles.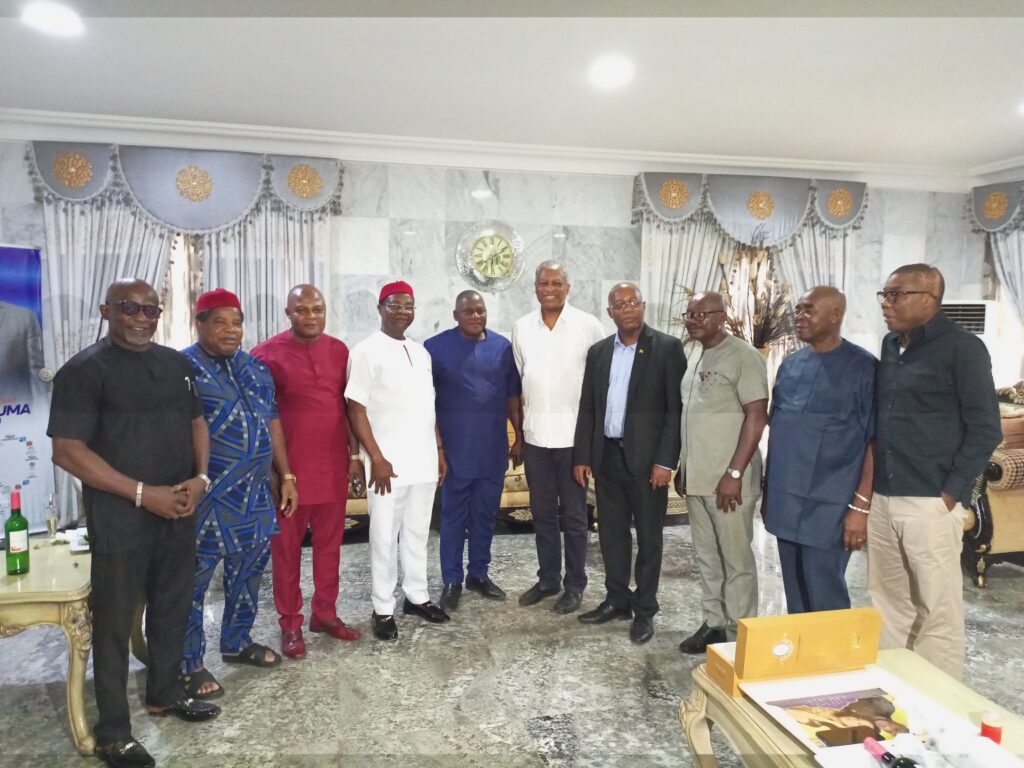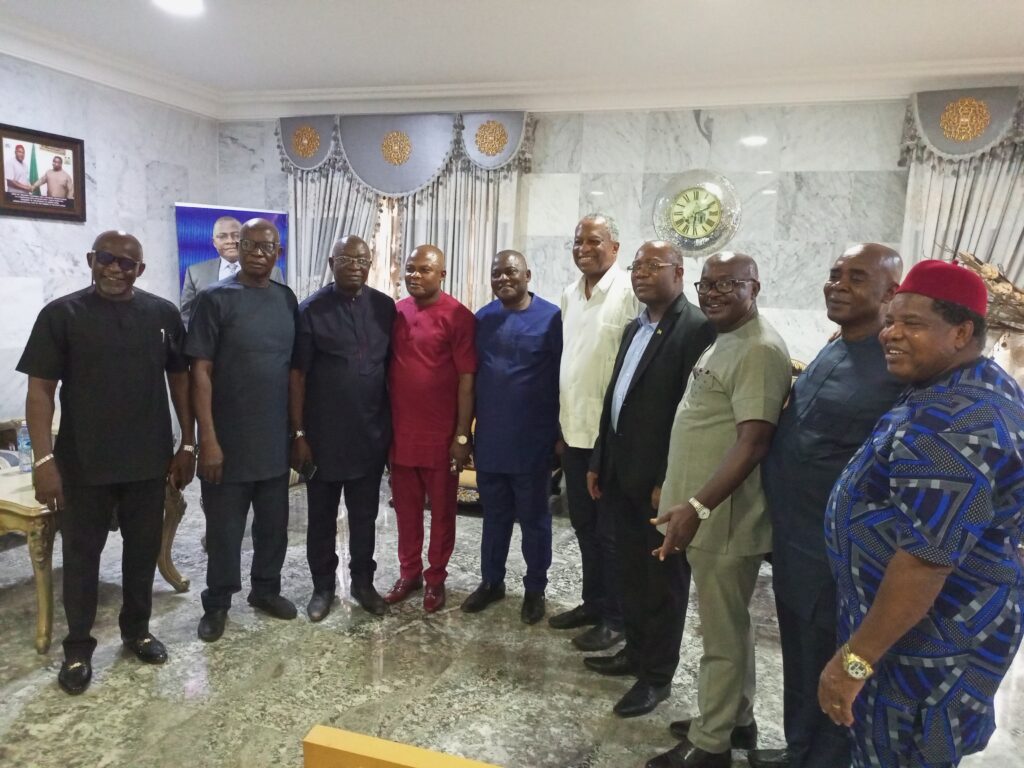 The Minister asked the Chief Chukwuma several questions including the number of staff the company supports. Chief Chukwuma described the various stages of production at each specific unit, including some of the vehicles that operate both with fossil fuel and the liquefied gas. He also informed them the Innoson group has over seven thousand employees.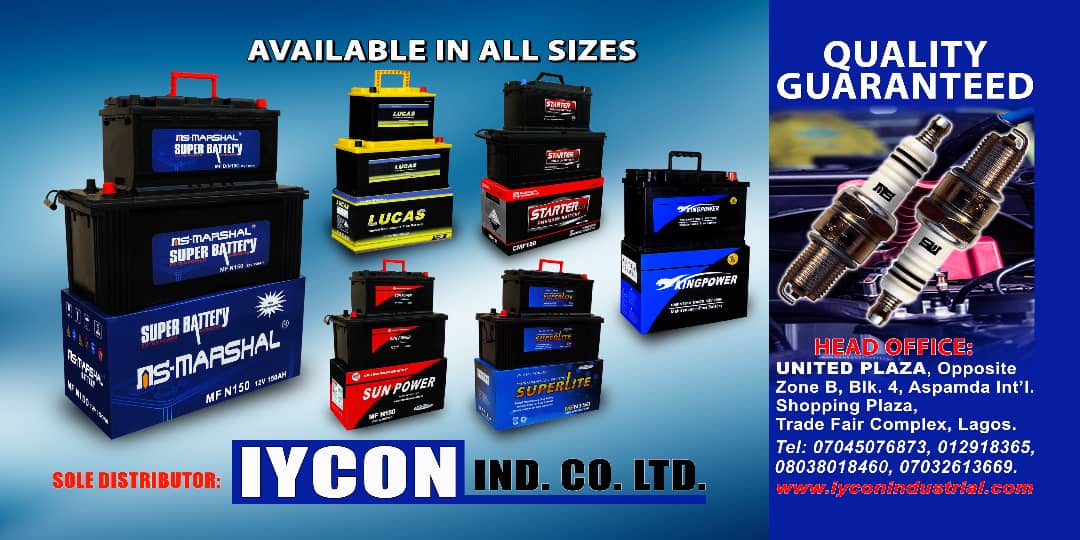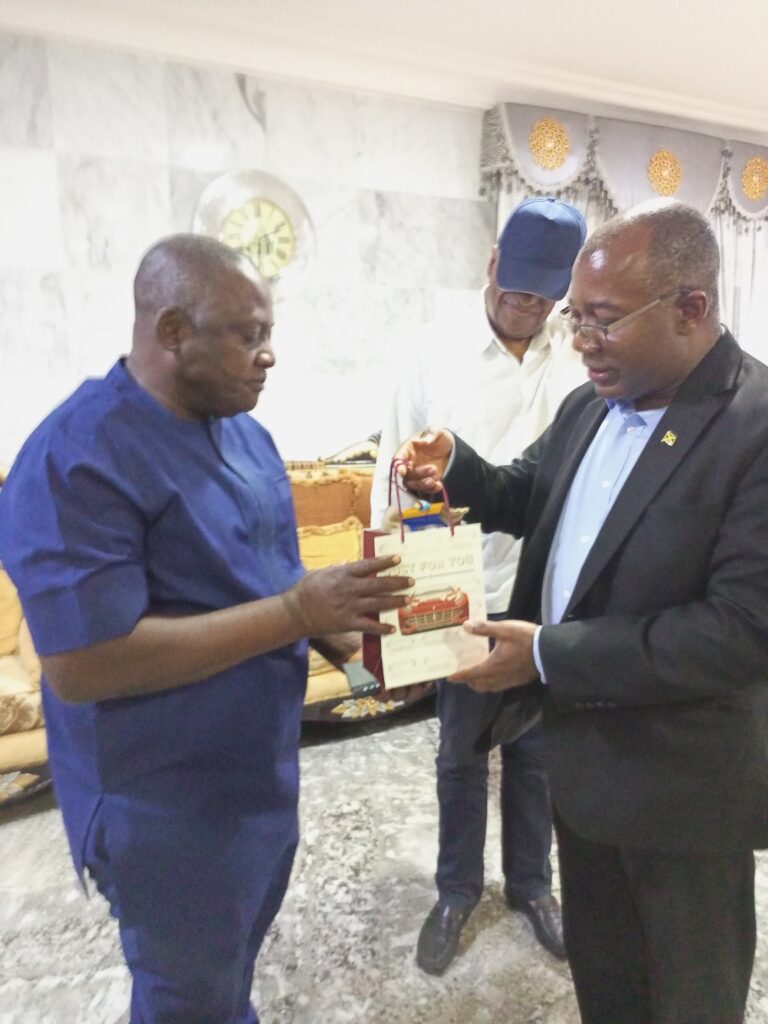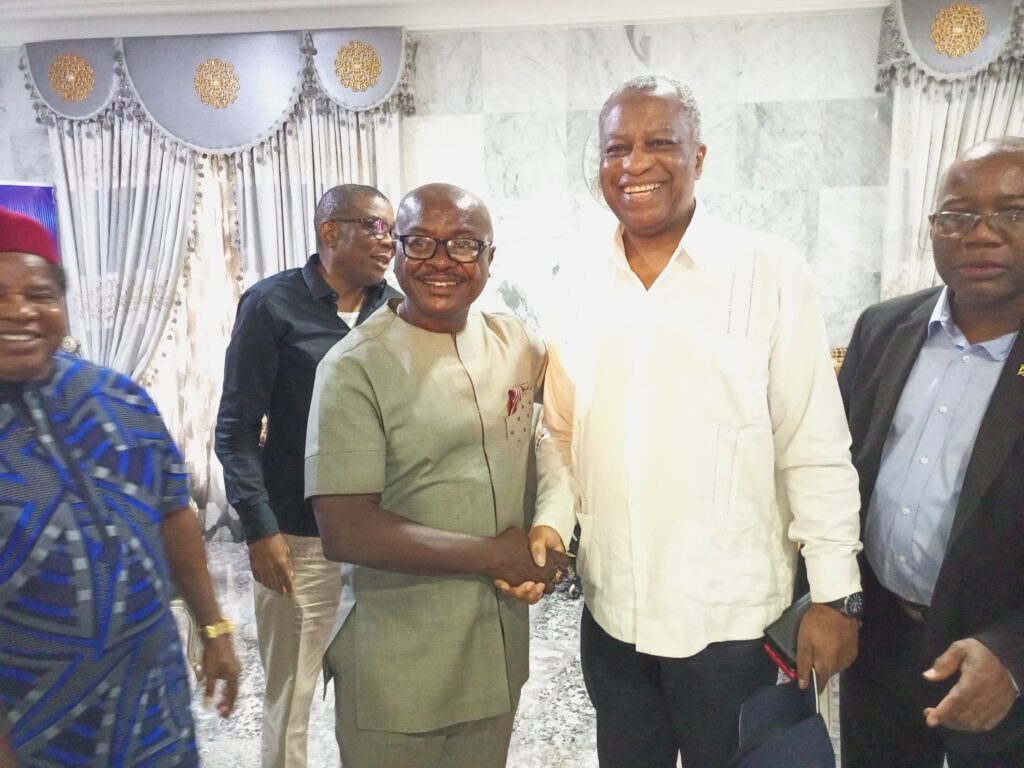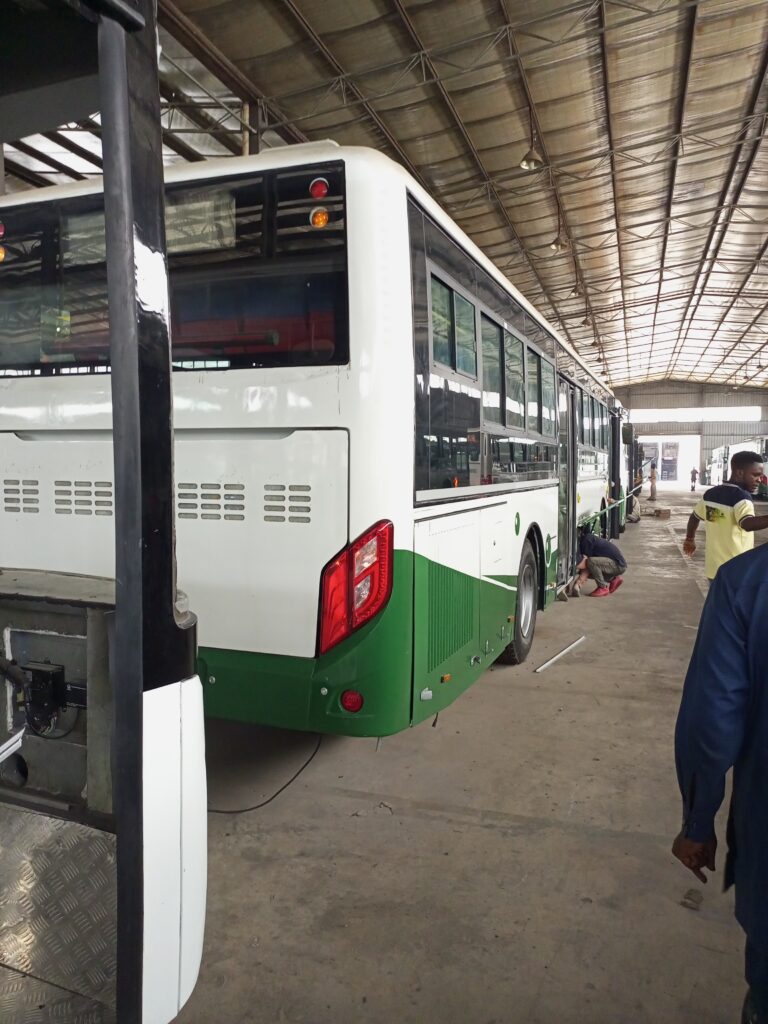 H E Onyeama thought that the various Nigeria missions should all drive the Innoson vehicle brands to support local manufacturing while promoting Nigeria's ingenuity.
He later addressed the Nnewi business community with particularly emphasis on how his ministry will facilitate seamless pairing of the local companies and their products with established groups to enjoy mutual beneficial relations.
Onyeama understands the problem often met with businesses dealings with government bureaucracy, therefore, he will encourage the local business groups to get organized to have a verifiable data. With that, and the endorsement of his ministry, the foreign entities could easily relate with them.
The President of Southeast Chamber of Commerce, Mr Humphrey Ngonadi gave the vote of thanks to the Minister and his entourage. He used the opportunity to highlight on the ingenuity of the Nnewi people, and several challengers they encounter in the course of doing business in Nnewi. He encouraged the Minister to come back again to enable the Nnewi Chamber opportunity to take them around to see the various categories of industries in the town.
'The Jamaican ambassador thanked Innoson and the individuals who received them on this trip. He harped on the fact that Jamaica and Nigeria share a similarity of purpose in what they do. That despite their sojourn in the Caribbeans over 400m years ago the people on both sides still retain their similar attributes. He invited the people to visit Jamaica and to maintain the strong bond tying both countries together.
Several business men joined Chief Chukwuma to host the Minister. Some of them were Mr Humphrey Ngonadi, Dr Ilozue, Prince Chinedu Orizu, Sir Bobby Okwuosa, Chief Barr Osuigwe Ossy, Prince Afam Orizu, Prince Jude Osumuo, Obinna Amachukwu, Chief Pen Nwosu, Sir Moses Ezukwo, Chief Sylvester Unigwe, and Hon Ezeakukwu Emma Nsoedo (PhD).