•During EndSARS, Shasha violence, our people were killed like mosquitoes
DR. Mohammed Tahir was an obscure personality; his name didn't ring a bell in the country until two weeks ago, when the crisis in the country threw him to national limelight.
As National President, Amalgamated Union of Foods and Cattle Dealers of Nigeria, he mobilised his members and carried out a food blockade against Southern Nigeria. And why would he do that? He claimed members of his union were being killed, while the government had always looked the other way. "The North is the food powerhouse of the country, and the strike, though brief, had untold effects in the South," he asserted.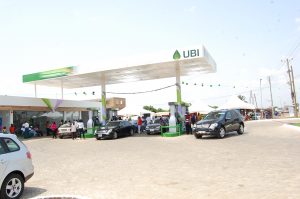 In this interview with VINCENT KALU, Dr Tahir said many members of his union have been killed in the South with no one batting an eyelid. The lives of his fellow food sellers are not worth more than the lives of mosquitoes," he lamented.
Excerpts: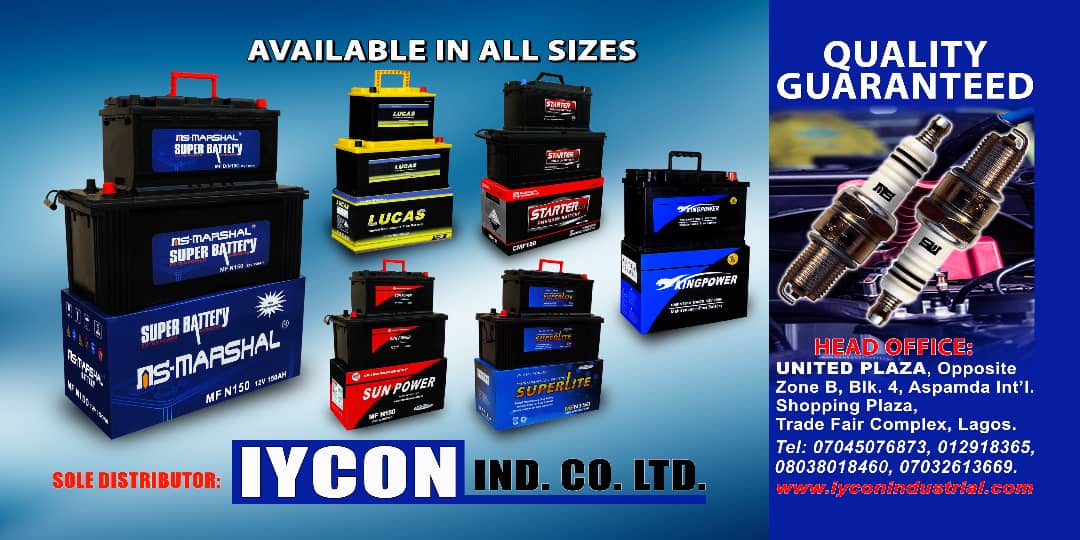 Your group, Amalgamated Union of Foods and Cattle Dealers of Nigeria, recently stopped supply of food to the South, what led to that?
We are about 36 registered bodies with the Corporate Affairs Commission. We transport food items ranging from tomatoes, peppers, onions, beans to yams, cows and others to the South-East, South-South and South-West and other parts of the country. The reason we stopped the supply of cattle and foodstuff to the South is because of the problem we have been having, ranging from heavy taxation on federal highways from each local government and each state from Adamawa to Taraba, Benue, Cross River, Rivers, Ebonyi, Abia, Bayelsa, Imo, Oyo, Ekiti. We charter one trailer for about N350, 000. Before we reach our offloading point, like Port Harcourt, we face many problems, which make us to incur huge losses.
Secondly, we are being discriminated against, and in some instances disgraced. Some people will come and say, this is their father's land and that we should leave their area. But they forget that the constitution of Nigeria allows everybody to stay in any part of the country and do his or her legitimate business. And if you do some- thing wrong, the government will arrest and prosecute you.
The third was the EndSARS issue. During that period, some of our members were killed. Our houses, shops, vehicles were razed and property destroyed. When this thing happened, no leader in the country, governor, or traditional ruler, nobody empathized with us. No one told us 'sorry,' as if those killed were mosquitoes or house flies. We are not happy; we are all human beings and we are all Nigerians, where you have good and bad people.
Fourthly, look at the Shasha issue where our people were massacred. Our shops, houses and property were destroyed. At that place, if you are Hausa-Fulani or from the North, they would kill you and destroy your house. They blocked the federal high-way between Ibadan and Akinyele. If you are from the North and passing through that road, you would be killed. If you are travelling from Lagos and you want to go to the North, they will kill you if you are a Northerner. This is wrong. Who will be happy under this situation? Yet nobody showed empathy to us as though we are not Nigerians. South-East people, South-West people and South-South people are everywhere in the North and nobody disturbs them. If you calculate the number of Southerners living in Kaduna and Kano alone, it is more than the number of Northerners living in the South. They are building their houses, schools, hospitals, and there is nobody that is challenging them.
Not knowing what to do, we wrote letters to Mr. President, the Senate, House of Representatives, Inspector General of Police, DSS, Chief of Army Staff, Navy, Civil Defence, Chairman of Governors Forum, Chairman of Northern Governors Forum, Minister of Interior and all Emirs, but none of them called to even say, 'sorry' or cared to listen to us. So, we have realised that our lives do not worth more than that of butterflies.
There was no action from any quarters. We first gave a 21-day ultimatum, and later we gave another four weeks, but nobody listened to us. We issued a press statement, gave another seven days, but nobody paid attention to us. This is the reason we decided to go on a nationwide strike. What is the reason to supply foods to you, and you turn round to kill us, and nobody will even show concern? We decided to stop the supplies – cattle, beans, yam, tomatoes, pepper, groundnut corn, etc to the South. If we are feeding the country, if we are doing something good for the country, then the government and others should listen to us.
How much did your members lose during the strike?
I cannot now tell you how much we lost during the strike, but it is in billions of naira. We are not talking about the money we have lost; we are talking about lives that have been wasted. One person's life is far more than what we have lost. So we are not talking about money but life. We are not talking of property or goods; we are talking of the people killed. A human being is far greater than money and goods. Some people are saying this is their father's land, we can't allow you to stay here. Which tribe in the South doesn't have its people living in the North? We have Northerners in the Southeast, Southwest and South-South, and we have our brothers from South-East, South-West and South-South living in the North. Nobody is challenging them or kill- ing them.
Don't think that our union is only for the Northerners. My Vice President is an Igbo man from Anambra State. Our chairman in Ebonyi State is a pastor. In our union, we don't practise tribalism, discrimination on the basis of religion or ethnicity. We are talking about traders and anybody that is involved in transporting foods and cows is our member. If you are a Christian, go to your church, and after service come. If you are a Muslim, go to your mosque. After you have finished come. And if you are a pagan, go and do your juju, then come and let us join hands for the good of the country. I repeat, the reason we went on this strike was that there was no leader, no government functionary, no politician or traditional ruler who regarded us as human beings. Our member's life – be it Igbo, Yoruba, Agatu, Hausa or Fulani is very dear to us. If you transport cows to the South, the Yoruba will buy, Igbo will buy, Hausa will buy. We are the same in this country.
We have not calculated what we lost in Shasha, but we have pictures of those killed, houses and shops razed, trailers burnt and goods destroyed. We are still coming up with that, but we have calculated what we lost in Aba during the EndSARS. We have video clips, we have pictures.
How much did you ask the Federal Government to pay your union over the EndSARS loss?
We are expecting the Federal Government to pay us N4.7 billion for what we lost during the EndSARS protest in the South. We have not completed the calculation of what we lost at Shasha, Oyo State. When we have done with the computation, we will tell the Federal Government and they should be ready to pay.
What has the Federal Government done since you demanded N4.7bn compensation?
We have written and nobody listened to us, but now that Kogi State governor, Yahaya Bello and Fani Kayode stepped in, we shall see what will come out of it. At the meeting, Fani Kayode said he represented the governors of South-West and South- East. We reminded him that this issue of character assassination against our people is not good, and that as a former minister, he should know that. We presented these issues before them. Governor Bello, Fani Kayode, Chairman of Northern Governors Forum, myself, and the secretary of the union took the matter up to Aso Rock Villa to see the Chief of Staff to the President, Prof Ibrahim Gambari, who promised to take it up to the president. We are waiting to see what the government will do.
Some people and communities have said they will stop eating cow meat. Don't you think it will affect your members?
There is no problem with that. Eating cow meat is not by force. Even if you say you will not eat our food, it is your problem. Nobody can force anybody to eat beef or buy cows. There is nothing that concerns us with that. This is discrimination. As they are killing our people, so we don't have the right to talk? Our lives are like mosquitoes or butterflies; they are killing us and you say we shouldn't talk. They are killing our members and nobody has said anything. You can't force somebody to buy anything.
Why didn't Benue food sellers join the strike?
Our grouse is that upon all we have suffered, the government hasn't listened to us or considered our plights. Yes, it is true that Benue people didn't join us in the strike, but that is not a problem. Anyone who hears our problem can support us or not, but the reasons going on strike are genuine.
People argue that since the North is engaging in food blockade to the South and the South can also block petrol go- ing to South. Don't you think this can create a serious problem in the country?
This is entirely different. The foods and cattle we transport to the South are for individuals and not for the Federal Government, state governments or even local governments. Nobody gave us loans. This is our personal efforts and drives. Patrol belongs to the Federal Government, it is not for individuals. We are talking of the killings of our people, and they are talking about patrol. So if you say you will not bring patrol to the North, it is between them and Federal Government, there is nothing that concerns us. I know what they are doing, the Oduduwa, Biafra, they want to divide this country. If they succeed, we Northerners can never be at a loss. Our leaders are cheating us because we have petrol in the North. Do they think that if they don't bring fuel to the North that we will die?
Let s go back to Nigeria's history. It was the money generated in the North from cotton, groundnut and other farm produce that was used for oil exploration in the South. These people should be told that the oil they are talking about belongs to Nigeria and not for individuals.
Credit: The Sun