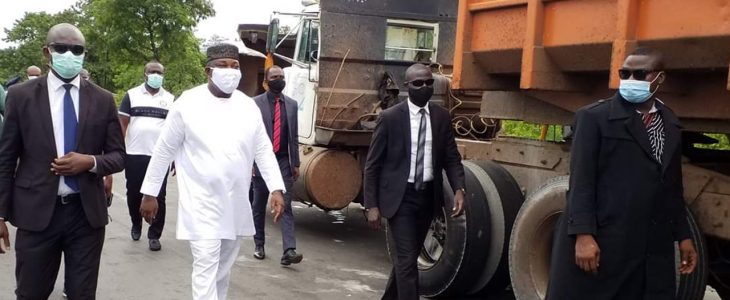 Enugu state governor, Ifeanyi Ugwuanyi on Tuesday night intercepted a trailer load of cattle with 15 men hidden on the floor of the vehicle.
The trailer said to be coming from Bauchi state had beaten all security checkpoints on the highways and made its way into the state capital around 9.30 pm with men bearing different sizes of bags.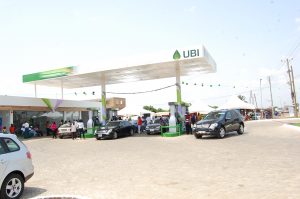 They were however, intercepted by the governor who had defied the heavy rains last night in the state as he led a team to enforce the overnight dusk to dawn curfew imposed across the country by President Muhammdu Buhari.
The discovery of the 15 men hidden on the floor of the vehicle was during a proper search on the trailer which was intercepted along Emene Road, Enugu by the team.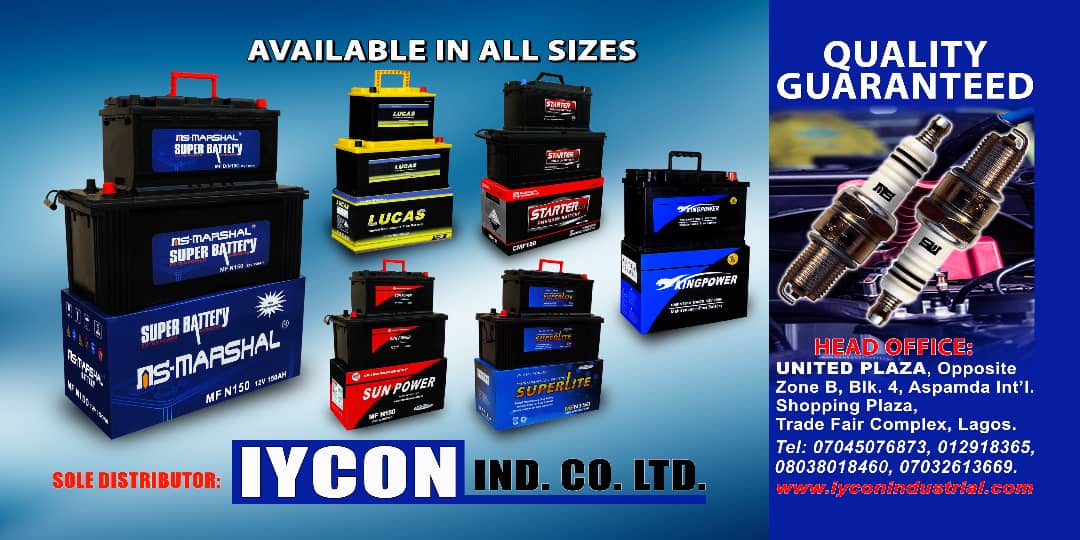 Shocked by the development, the governor who had ordered they be brought down expressed worries as to how such a number of people found their way into the State under the pretence of transporting cattle.
Under interrogation, they claimed they were cattle traders and were going to Gariki market in Enugu but missed their way. They also claimed they were coming from Bauchi state. When however, asked to prove they were genuine traders, only one of them produced an Identity card belonging to Cattle traders; others had nothing to back up their claim.
Asked why they were travelling at such odd hour, they replied they were not aware of any curfew and closure of interstate boundaries, claiming also that they lost their way while trying to beat various security checks on the road.
The governor, who was not satisfied with their explanation had handed them over to the Emene Police Division for further interrogation. He also intercepted several deviant residents who were driving or doing business during the curfew.
At the Orie Emene, the team intercepted 3 vehicles fully loaded with goods and said to be heading for Ogoja in Cross River State.
The vehicles were coming from Onitsha and had beaten the security at the Enugu-Anambra boundary when luck ran out of them on their way to Ogoja through Ebonyi.
They also claimed they were unaware of the curfew imposed by the Federal government.
The tyres of their vehicles were deflated and keys handed over to the Emene Division of the Nigeria Police.
Since the ban on interstate movement was imposed, Governor Ugwuanyi has been on his toes ensuring that the Enugu-Benue, Enugu-Kogi, Enugu-Ebonyi and Enugu-Abia boundaries among others are firmly protected.
On Monday, the governor led a team into several parts of the state capital to enforce the wearing of face masks on residents who had one reason or the other to leave their homes.
Credit: Guardian