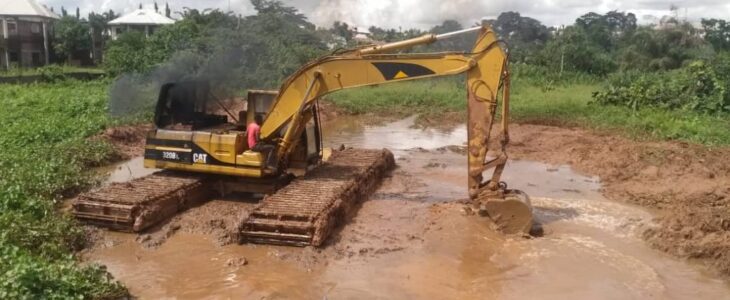 Anambra state government has commenced dredging of Nwakpadolu Estate -Monkey Village axis of Awka, Anambra state.
The dredging is being handled by Regency and Gold construction firm.
Works correspondent Ngozi Obileri monitored pace of work on the road and reports that when ABS arrived the Nwakpadolu Estate-Monkey Village Axis, at the back of Saint Thomas Aquinas Catholic Church Awka, men of the Regency and Gold firm were seen dredging sand and mud from the natural water flood channel which hitherto blocked movement of water thereby making the water to overflow into residential buildings within the estate.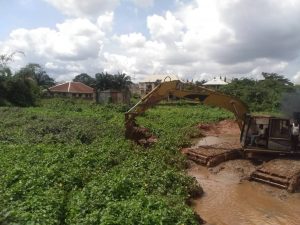 ABS equally observed that some developers have abandoned some of the projects in the area because of the situation.
Speaking to ABS, the contractor handling the project Chief Clem Nwafor explained that Governor Obiano noticed the hardship the situation had caused residents of the area and urged Anambra state Ministry of Environment to as a matter of urgency ,take care of the situation to avoid further havoc.
Chief Nwafor, a member of cabinet of Enugwu-ukwu Traditional Stool noted that the Ministry called for biding, which his company won at the end of the day, and the moves birthed their being on the site.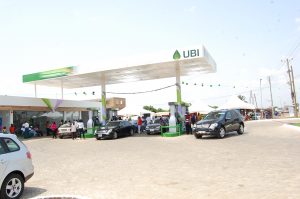 He explained that that so far, they have given the water flow a channel , to enhance free movement of water, even as he explained that they would move to the other side of the road as soon as they finished the Nwakpadolu Estate Axis.
On his part, a member of the Nwakpadolu family Mr Nweke Okafor, appreciated Governor Obiano for coming to their rescue, praying God to bless him abundantly.