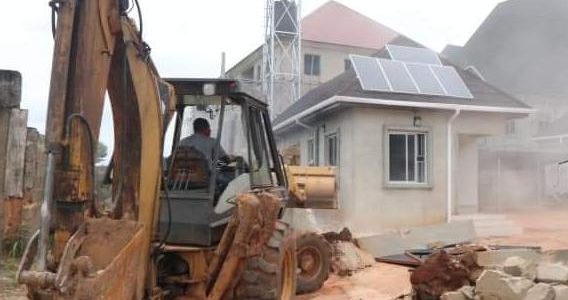 As follow up to the removal notices served to illegal occupants of
government land at Isuanaocha, two weeks ago, Anambra State Task Force
on recovery of government land has commenced demolition of structures,
illegally occupied within the Isuanocha Community Secondary School
land.
The enforcement team comprised of officials of Physical Planning
Board, Operation Clean and Healthy Anambra (OCHA Brigade) and
other security agencies.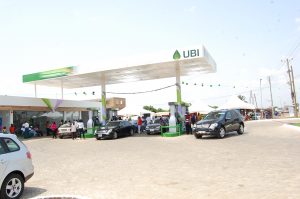 Most of over five acres of land, which originally belonged to Community
Secondary School, Isuaniocha, were illegally plotted and sold, with
various degrees of structures being erected.
Speaking to the ABS, the Managing Director and Chief Executive Officer
of Anambra State Physical Planning Board, Barrister Chike Maduekwe who
led officials and security agencies on the exercise, said the
demolition was carried out at the expiration of removal notice given
to illegal developers, adding that the exercise would be sustained to
deter others, as land encroachment is becoming worrisome in the State.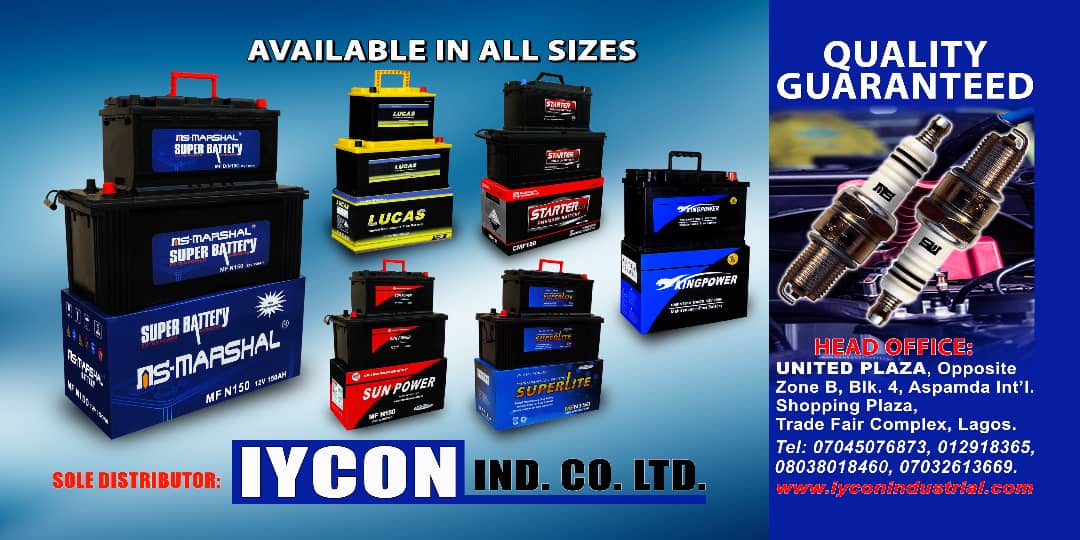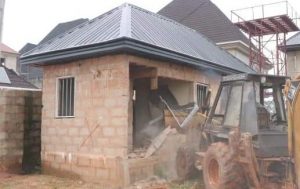 He advised those who have completed development of the affected lands
to immediately approach the State Government for possible
revalidation, adding that when fully recovered, the lands would be
fenced to save them from further encroachment.
He called on intending land developers to always obtain government
building permit for any development to avoid government sanction and
waste of resources.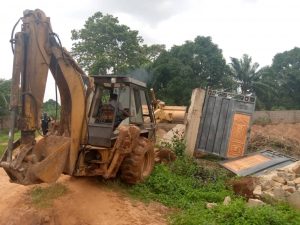 At the Igbariam farm settlement, two people were arrested for being
involved in shady practices on government land.