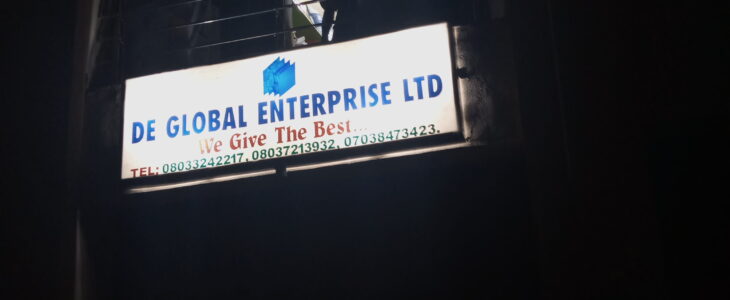 The Nnewi town has metamorphosed into all sectoral business activity.
The Maranatha group, known in the culinary business as the leader in high-class catering, has added to their portfolio a new experience in home gifts such as sophisticated blenders, juice extractors, crystal glasses, platters, unique dishes wares, etc.
The Chairman and Managing Director, Lady Nnenna Chukwuagozie, during the grand opening of the De Global Enterprise Ltd, told her guests that she decided to open the business to give some of their clients those paraphernalia that helped made Maranatha group the business leader in their sector.
Lady Chukwuagozie said that she is determined to maintain the very standard in their new business that made the Maranatha group the leader in service delivery.
The dignitaries at the opening, among whom were Chief Goddy Adamu (Chinyelugo), Chief Barr Oseloka Osuigwe, Diken'muta Nnewi; Chief Innocent Okoli (Organizer); Linus Okafor (Babahe); Mr. and Mrs. Peter Ekechukwu; Chukwuma Soludo Chukwueloka; Benbella Ohagwu; Emmanuel Agba (E-⅞manners), and Ezeakukwu Emmanuel Nsoedo (Ph.D.), etc.
Goddy Adamu spoke on behalf of the dignitaries, expressed the importance of supporting quality businesses such as we are witnessing today.
He is particularly impressed by the track record of Lady Chukwuagozie, the proprietor of the Maranatha group, as a go-getter who has distinguished herself in many businesses.