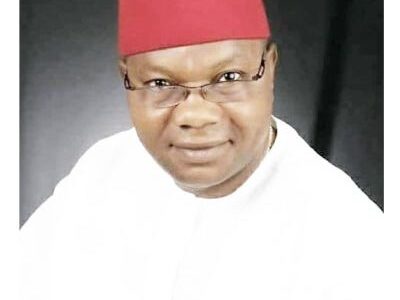 Former Peoples Democratic Party (PDP) governorship aspirant in Anambra who recently defected to the All Progressives Congress (APC), Chief Kodilichukwu Okelekwe, has advised the people of the South East zone to quickly identify with the ruling party(APC) as it provides a better and faster political vehicle to the realisation of 2023 president of Igbo extraction. In this interview, he spoke on this year's governorship election in the state among others.
Why did you dump the PDP for the APC? What informed your decision for that move?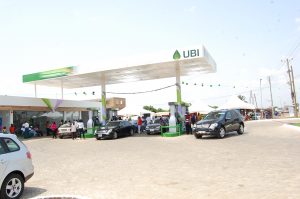 The reason is simple. Like I said when I was talking to the members of the state executive committee of the party, politics is about service. For me, participation in politics is driven by two major reasons: to bring development to my people and touch lives. For me, that's what politics is all about. I am not in politics for personal gain or to look for what to eat. As Pope Francis would always say, we live to serve and not serve to live. That's the irony of the Nigerian politics. People go into politics in order to survive. It should be the other way round. The essence of our living is to serve and not the other way round. So, that's why I am in politics. And when I say my people, I mean my immediate constituency, the state, the South East at large and then the country in general. If you look at the political equation on ground today, I believe that the interest of the Igbo can be better served in the APC. That is why I decided to move. That's the primary reason. Then the secondary reason is that the PDP has not been democratic. They don't understand the meaning of party loyalty. Everybody is interested in grabbing in my former party, the PDP. That's not my style of politics. Politics should be driven primarily by service to the people. That is why I have moved. I didn't move because I am running for any elective office for now. No. I am moving because I believe that the interest of the Igbo can be better served within the context of APC given the political equation on ground today.
The APC you're talking about has been in power at the centre for about six years now. What are your convictions that the interests of Ndigbo are better served by the APC considering how the party has treated the Igbo so far?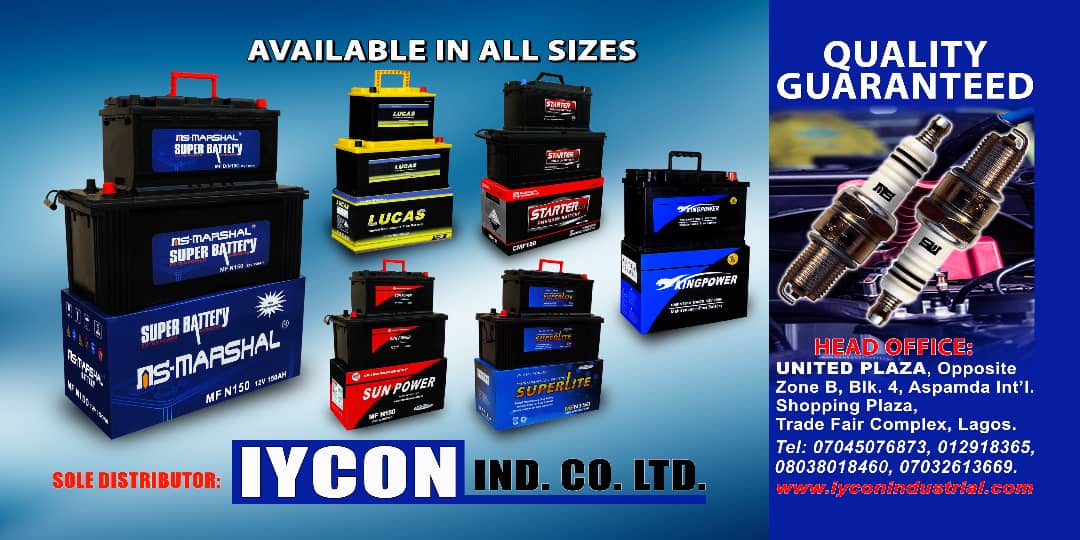 My convictions are many. Notwithstanding the fact that the Igbo gave the PDP 100 percent support and that they were in power for 16 years, for that 16 years, Second Niger Bridge was not done; rather under PDP we were told that they were going to do what they called PPP, Public Private Partnership. That was what they told us regardless of the support we gave to them. But today, under the APC government, that bridge is being funded 100 percent. You can see it. Zik's mausoleum for 16 years was not done by the PDP. Today, Zik's mausoleum is functional and one of the best libraries you can find anywhere in the country is there. The APC government did it. The Enugu – Onitsha Expressway had been dilapidated since the PDP came to power in 1999. For 16 years nothing was done. If you go to Enugu – Onitsha Expressway now, it is being asphalted almost 12 inches thickness. Go and find out. They are already working on it. I can go on and on. That Second Niger Bridge alone; they have been proposing to build a Second Niger Bridge since I was a child. Look at it, 100 percent of support to the PDP for 16 years, it was not done. And when they wanted to, they said it was PPP. But today, an APC government is funding it 100 percent and with speed. You should go there and see things for yourself. So, Second Niger Bridge alone is enough to make any Igbo man to support APC. Not that we have got all we wanted, no. But we have this popular saying in Igboland that if somebody kills a fowl or chicken and you commend him, if he sees a goat or even cow, he will kill it. So, all we need is to support them and say look 'you have tried but we need more.'
The most tasking ambition of the APC is to win the upcoming governorship election in Anambra State. How are you committed to realizing that ambition?
I am committed to it 100 percent. If there is any time this state is ripe for APC takeover, it is now. That's the truth. Don't take my word for it. You are a journalist. Do your investigative journalism. You will come to the same conclusion as I have. One, the PDP is in disarray. You know this attitude of either me or no other person, it will happen starting with the primaries. They won't agree. Nobody will shift ground for anybody. That's one. And then you go to APGA; APGA is a living dead. It is just to bury it because the party is in disarray. That leaves only APC. And the moment is on the part of the APC now. There is a moment. Everybody who is somebody is moving towards APC. This is just the beginning. More prominent Ndi Anambra will crossover to APC before the governorship election. So, I have no iota of doubt in my mind that it will be a walkover for the APC. There will be an APC government in Anambra State Government House after the 2021 election.
In the course of your speech while addressing your party people, you made reference to the 2023 presidency. You made some revelations about the conspiracies and discussions going on in Abuja about which part of the country would be supported to produce President Muhammadu Buhari's successor. Were there discussions that favoured the South East that made you to dump the PDP for the APC?
Let's look at it this way. Justice has only one definition whether in Nigeria, in America or in any part of the world. What is just is just and what is fair is fair. Let's take from 1999 to date, that's 22 years of democracy in Nigeria. Out of that 22, the South West has produced the presidency of this country for eight years. By 2023, they would have produced the Vice-Presidency of this country for eight years as well. The North, by 2023, Buhari's eight years with Yar'Adua's two years plus, the North would have produced the presidency of this country for over 10 years and the Vice-Presidency of this country for 12 years, in fact, 13 years plus if you take the eight years of Alhaji Atiku Abubakar and five years plus of Namadi Sambo under Goodluck Jonathan. There is an agreement that the presidency should go to the South. Where there is divergence is which part of the South. There are three zones in the South. If you go to the South-South, it has produced the presidency of this country for over five years in the person of Dr Goodluck Jonathan. That leaves the South East. So, I leave you to fill in the gap.
What then do you think should be done for that presidency to come down to the South East?
That's what we have started doing. We need to mainstream because politics is a game of numbers. Every Igbo man should identify with the APC. We need to show other regions that 'look, we are ready for this.' After all, no tribe in Nigeria is more Nigerian than the Igbo. This is because we are everywhere. Every Igbo man is pan Nigeria in outlook.
What do you think will be the fate of the APC if by 2023 it fails to give its presidential ticket to the South East?
I don't want to dwell on hypothesis and suppositions. Let's watch and see. There is no need being hypothetical. I believe that the APC is a party made up of men and women that are just and fair minded. The party will do the right thing at the right time.
Credit: The Sun