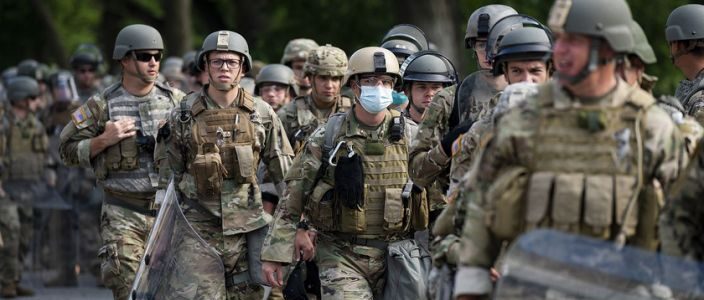 A leaked Trump administration document details the federal law enforcement and military personnel squaring off against protesters in Washington, D.C., including a 1,300-strong force currently deployed to the south side of the White House.
Thousands of federal law enforcement and military personnel have been called to Washington to respond to growing demonstrations sparked by the death of George Floyd, an African-American man who was killed by Minneapolis police on May 25, but the Trump administration has so far refused to disclose many of the details about who is policing the nation's capital.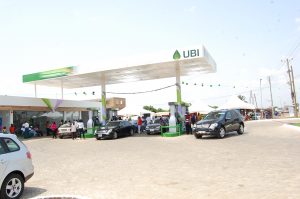 An internal report obtained by Yahoo News shows which agencies are involved.
The show of force outside the White House is a task force operation that includes U.S. Secret Service, National Guard, Customs and Border Protection and U.S. Park Police, according to the internal Department of Homeland Security report, dated June 4. They aren't the only ones in town: Border Patrol, U.S. Immigration and Customs Enforcement, Transportation Security Administration, National Guard, Coast Guard, Federal Protective Service and more have been called in, says the document, which details DHS component deployments to Washington and elsewhere around the country in response to protests over the death of Floyd.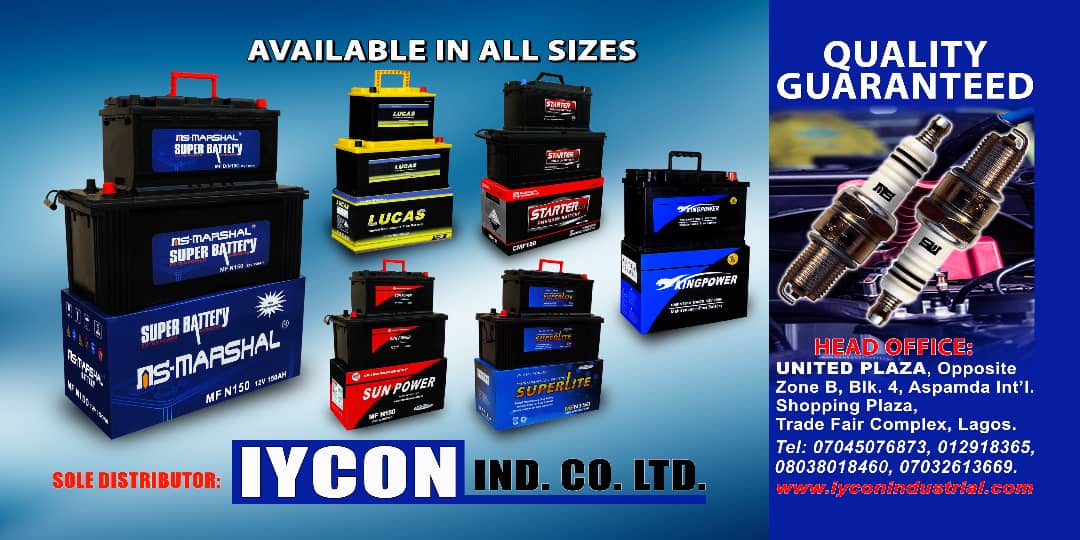 Thousands more — from at least a dozen federal agencies or divisions — have been deployed across the capital region and to cities big and small across the U.S. where peaceful protests have been held or are expected.
Elite SWAT teams from the Border Patrol and sniper-trained units from ICE have also descended upon Washington. TSA's air marshals arrived too, and three of the agency's "VIPR teams," which have previously faced criticism for not coordinating well with local law enforcement. Eight Coast Guard investigators were deputized by the Department of Justice upon arrival in Washington, though it remains unclear how they are being deployed.
The growing military and law enforcement presence in Washington has sparked concern from lawmakers, protesters and the press, while the White House has provided scant information on it. House Speaker Nancy Pelosi sent a letter to President Trump on Thursday requesting details on the military and law enforcement presence in the nation's capital.
"We are concerned about the increased militarization and lack of clarity that may increase chaos. I am writing to request a full list of the agencies involved and clarifications of the roles and responsibilities of the troops and federal law enforcement resources operating in the city," Pelosi wrote.
"Congress and the American people need to know who is in charge, what is the chain of command, what is the mission, and by what authority is the National Guard from other states operating in the capital," she continued.
Pelosi's office told Yahoo News that as of Friday morning she had not received a response from the White House.
The June 4 DHS report comes as protests entered their ninth day and amid growing calls for law enforcement transparency. Of particular concern among the alphabet soup of agencies is that some of those on patrol have not been wearing insignia designating which agency they come from, raising more concerns about accountability.
The mayor of Washington, D.C., has likewise said she doesn't know which federal law enforcement agency was operating in her city. "I continue to be concerned about unidentified federal personnel patrolling the streets of Washington, D.C., pose both safety and national security risks," she wrote in a June 4 letter to the White House.
The White House and the Department of Homeland Security did not respond to requests for comment, but the document obtained by Yahoo News appears to answer at least some of the questions posed by Pelosi and others about the presence of federal law enforcement in Washington.
As of noon Thursday, DHS had 770 personnel in Washington to assist with response to the protests, including agents from ICE; Customs and Border Protection; the TSA, including Federal Air Marshals and the Federal Protective Service. The deployed personnel to Washington included sniper-trained rapid response units, such as Border Patrol's elite tactical unit, BORTAC.
Two federal air marshals who spoke to Yahoo News said some air marshals deployed to Washington found themselves in the middle of a tug-of-war with TSA lawyers, who were concerned about deploying them in response to the protests.
"Our VIPR teams were called up, some actually sent to D.C., then ordered to stand down and return back to their offices," one air marshal told Yahoo News. "TSA regulatory lawyers were concerned even though our [Federal Air Marshals] were sworn in as U.S. Marshals."
The document also provides some details about personnel from other agencies and departments now operating in the capital, including the Defense and Justice Departments and helicopters, drones and other mobile surveillance or tactical resources that have been called into Washington, New York and other cities.
Also mentioned in the report is that the Coast Guard provided drone surveillance capabilities to support the New York Police Department in its response to civil unrest. NYPD also has officers present in the U.S. Secret Service command post in Trump Tower.
It is unclear why the White House has not provided details about federal law enforcement in the capital. The DHS document was distributed to the department's headquarters and to the leadership of each of the DHS components, including FEMA, CBP, Coast Guard, Secret Service, TSA, Federal Protective Service and several other agencies and divisions.
Credit: Yahoo News