In spite of protests by patriots, the Senate on Tuesday still went ahead to confirm Muheeba Dankaka from Kwara State, as the Board Chairman of the Federal Character Commission (FCC). With that approval, the two top positions in the FCC – Chairman and Secretary – are now occupied by a section of the country. The current Secretary of the FCC is Mohammed Bello Tukur from Taraba State.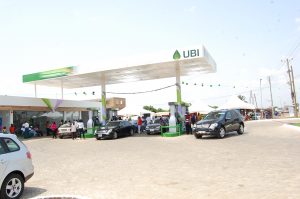 For years, the two principal positions in the commission had always been occupied on the basis of North and South. President Muhammadu Buhari has painfully changed this. So, an agency that is supposed to enforce our federal character law in ministries, departments and agencies of the federal government, now lacks that basic quality i.e. equity, which it is supposed to enforce. How then will the FCC be able to do its job dispassionately?
Well, some of the senators, led by Eyinnaya Abaribe, pointed out these holes and protested against the nomination of Dankaka, but as usual, President of the Senate, Ahmed Lawan, ensured that the will of Buhari was done. Deputy President of the Senate, Ovie Omo-Agege was even more foolish, saying Buhari's power to nominate whoever he wants should not be challenged. Omo-Agege, with his law education, is unaware that this power must be used in conformity with the constitution of our country. He has also forgotten that it is the business of the Senate to check the President in this regard and ensure national balancing in all appointments. That is why the President has to subject his appointments to the scrutiny of the Senate. This power of the Senate must be persistently used in the interest of the whole country, to promote unity, and not in the interest of the President.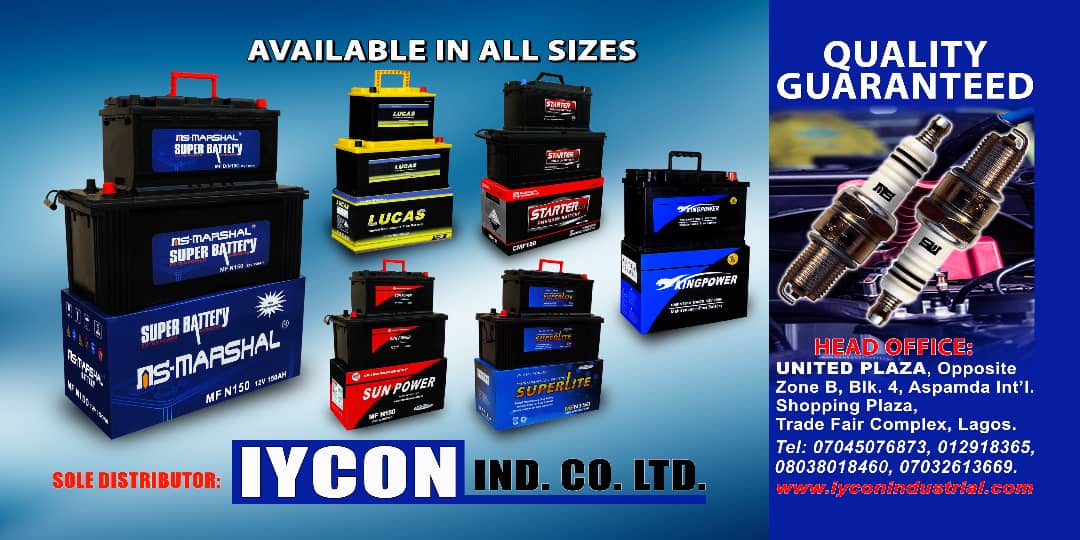 Unfortunately, Lawan and his cohorts care less about the lopsidedness of the appointments of the Buhari government. They care less if the other parts of the country are unhappy about the selections. Under Buhari, almost all key departments and agencies of the federal government are headed by people from a section of the country. His appointments are evidently skewed. I am talking about appointments into key departments and agencies; not those jaundiced appointments to southerners contained in fraudulent statistics released by pro-Buhari activists to promote the fantasy equity in the President's appointments.
By key appointments, I am talking about heads of mega-agencies like Nigeria Ports Authority, Central Bank of Nigeria, Nigeria National Petroleum Corporation, Petroleum Equalisation Fund, Energy Commission of Nigeria, National Broadcasting Commission, Pension Commission, Nigeria Maritime Administration and Safety Agency, Federal Inland Revenue, Department of Petroleum Resources, Petroleum Pricing and Regulation Agency, Petroleum Technology Development Fund, Tertiary Education Fund, Customs and Excise, Bank of Industry, Asset Management Corporation of Nigeria, the Universal Basic Education Commission and some other ones. There is predominance of persons from a few states/few ethnic groups at the top of all these agencies. This is the truth that must be told in the interest of our national unity.
I often quiver whenever I look at the list of those heading our military and para-military agencies. The imbalance here is frightening. Let's quickly run through the list: Inspector General of Police, Mohammed Adamu; National Security Adviser, Babagana Monguno; Chief of Army Staff; Tukur Burutai; Chief of Air Staff, Sadique Abubakar; Chief of Naval Staff, Ibok-Ete Ibas; Director-General, Department of State Services, Yusuf Bichi; Director-General, National Intelligence Agency, Ahmed Abubakar and the Comptroller-General of Customs, Hameed Ali. How does this list represent Nigeria, in key military and para-military agencies like these? This list cannot and will not promote a sense of national unity in this beautiful country of ours called Nigeria.
Almost all the agencies under the Ministry of Internal Affairs are headed by people from a section of the country. This has never happened in all our years as a country. Let's look at the list here: Comptroller General, Nigeria Correction Services, Jaafar Ahmed; Comptroller General, Nigeria Immigration Service, Mohammed Babandede; Controller General, Federal Fire Service, Liman Ibrahim and Commandant General, Nigeria Security and Civil Defence Corp, Abdullahi Muhammadu.
Let's flip back to the Asset Management Corporation of Nigeria. Aside from the Chairman and the Managing Director being from a section of the country, membership of the board itself is dominated by a section of the country. The board members are Edward Adamu (Chairman) from North-east; Ahmed Kuru (managing Director), North-east; Aminu Ismail, North-west; Umaru Ibrahim, North-west; Dr.
Eberechukwu Uneze, South-east; Ahmed Abdullahi, North-west and Mahmoud Isa-Dutse, North-west. The new Director General of the Security and Exchange Commission, Lamido Yuguda, nominated last month by Buhari, will also statutorily join the AMCON board once cleared by the Senate. He will thus expand the dominance of the board by a section of the country.
At the Federal Inland Revenue Service, the new Chairman, Muhammad Nami, obviously emboldened by the lack of respect for federal character by the President, has gone further, promoting nepotism unhindered. Nami has been doing this with so much impunity. On assumption of office, the FIRS boss fired all the eight Directors in the agency and replaced them with largely Nupes, the same ethnic group with the Niger State-born Nami. The appointed Nupe directors are:
Director, Finance and Accounts, Ahmed Musa; Special Assistant Technical to the Executive Chairman, Mustapha Ndajumo; Director, Internal Affairs and Efficiency, Ahmed Ndannusa; Director, Communication and Liaison, Abdulahi Ismaila; and Director, Executive Chairman's Office, Aisha Mohammed. What a country!
I will continue to insist that Section 14 (3) of the 1999 Nigerian Constitution must be respected. It states clearly: "The composition of the Government of the Federation or any of its agencies and the conduct of its affairs shall be carried out in such a manner as to reflect the federal character of Nigeria and the need to promote national unity, and also to command national loyalty, thereby ensuring that there shall be no predominance of persons from a few states or from a few ethnic or other sectional groups in that Government or in any of its agencies."
The words of wisdom of Sheikh Usman Dan Fodio are also pertinent here: "One of the swiftest ways of destroying a Kingdom is to give preference to one particular tribe over another or show favour to one group of people rather than another. And to draw near those who should be kept away and keep away those who should be drawn near." Buhari should read this over and over again. He was elected President of the entire country, not a section of this country. He should start behaving like father to all.
Today, I will leave with these wise words of retired Colonel Abubakar Umar to President Buhari: "Mr. President, I regret that there is no kind or gentle words to tell you that your skewed appointments into the offices of the federal government, favoring some and frustrating others, shall bring ruin and destruction to this nation."
Godswill Akpabio is in a Deep Shit
I am still waiting for the Minister of Niger Delta Affairs, Godswill Akpabio, to respond to allegations that he was one of the politicians that got contracts from the Niger Delta Development Commission (NDDC), without executing them.
Senator Peter Nwaoboshi, Chairman, Senate Committee on Niger Delta blew the whistle on Akpabio, alleging that the minister got a N500 million contract from the agency in 2017 when he was a member of the Senate Committee on NDDC and collected the money in full without doing the jobs.
Nwaoboshi alleged that the Minister was given a fencing contract at the Federal Polytechnic Ukana, Akwa Ibom, (N200 million), and at the Federal Government College, Ikot Ekpene (N100 million). He allegedly also got N150 million for training on the use of modern farming implements for youths and women of Akwa Ibom North-west Senatorial District and N50 million for the renovation of a hostel at University of Nigeria, Nsukka, Enugu State.
Nwaoboshi contends: "The contracts were fully paid for but there was nothing to show for it. Findings show that while there was no physical evidence of implementation of these projects, checks show contracts were awarded and fully paid for. Such practices have turned the region to sites of abandoned projects."
I sincerely hope this is not true. This is the same Akpabio that vowed few weeks back that he would not allow the NDDC to be raped under his watch. He said the NDDC had too many abandoned projects and that the agency had been turned to an "ATM" by politicians, "where you just walk in, pluck money and go away". So, Akpabio was all along among the politicians that wrecked the NDDC? If Nwaoboshi's claims turn out to be true, then, Akpabio has fully messed up. I spoke to a top shot at the NDDC yesterday and he told me that this minister is in a big shit. Yes, big shit.That was his words. Well, let's wait and see how Akpabio will wiggle out of this mess. Anything can happen under this government.
N2.9 billion for Ramadan Feeding in Zamfara
N2.9 billion! That was what Governor Bello Matawalle spent feeding some people in Zamfara State during the 2020 30-day Ramadan concluded recently. The excited governor confirmed the figure last Saturday and added that cows worth N55.2 million (280 cows) were further distributed to civil servants, groups and communities during the Sallah that followed the Ramadan. Textiles were also bought for 40, 000 orphans by Matawalle across the 17 emirates in the 14 local government areas of the state, to enable them have new dresses for Sallah.
While the fasting lasted, it means Governor Matawalle was spending an average of N100 million everyday feeding his people. How is this possible? This is a Nigerian record. The way the governor sounded, you would probably think he was feeding everybody in the entire state for those 30 days. I doubt if the food got to one per cent of the people of this state, yet an average of N100 million was spent daily. The figures are not adding up. Matawalle has a lot of questions to answer. Precisely how many people were fed? Who got what, when, where and how?
Let's keep our fingers crossed, hoping that Matawalle will offer clarifications.
Credit: This Day