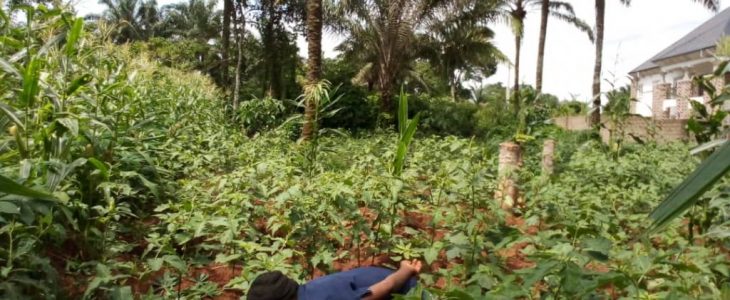 Each of the one hundred and eighty-one Communities in Anambra State
has something that makes it unique.
One of the communities is Adazi-Enu in Anaocha local government area
which is an agrarian Community known for producing green garden eggs
in commercial quantities.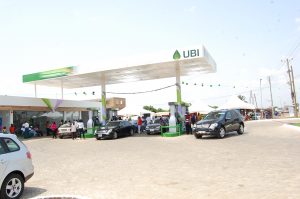 Garden egg is a vegetable very rich in fibre, vitamins, minerals and other nutrients.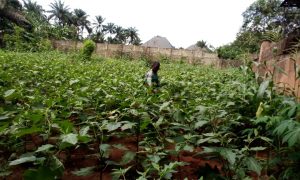 It can be eaten raw, cooked into stew or sauce and it is also said to
be good for weight loss.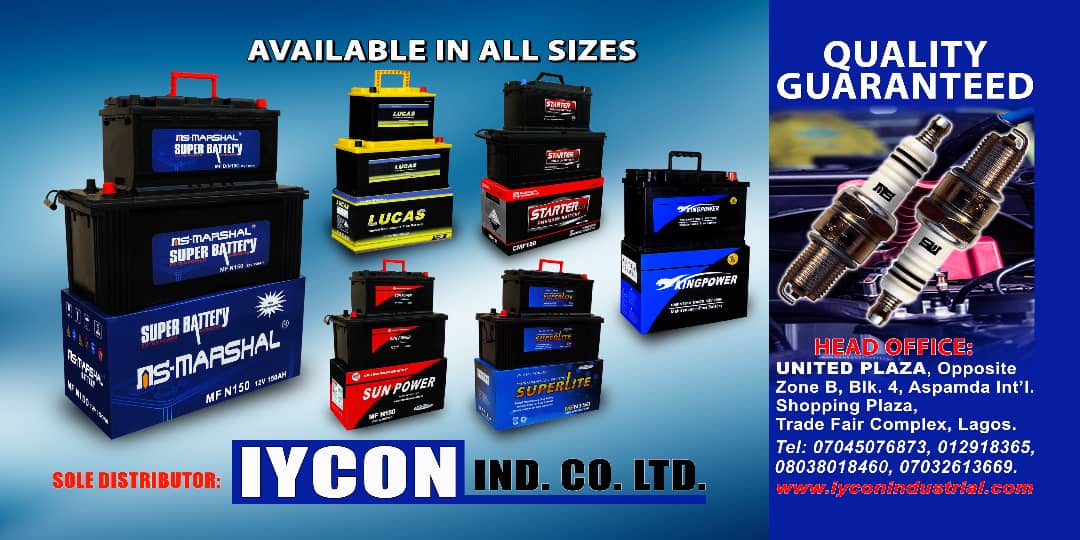 Speaking to the ABS, a major garden egg farmer in Adazi-Enu,Mr
Geoffrey Chukwudumeme, revealed that he started the agro-business of
producing and selling the vegetable in 1994, after he brought it from
Umuika in Abia State.
While explaining the process of planting the seedlings in the nursery
before transplanting to the permanent farm site, Mr Chukwudumeme said
when it matures he harvests between fifteen and twenty bags of the
garden eggs on daily basis.
He also disclosed that the proceeds from the sale of the garden eggs
over the years have helped him to build a six bedroom bungalow and in
training his children.
Another farmer, Mr Jude Ezendu, who has been in the business for seven
years, noted that he built a four bedroom bungalow from the proceeds
of his garden egg farm.
He, however, called on government to come to their aid through loan
facilities, fertilizer and access roads to their farms.
Women are not left out in the garden egg cultivation as Mrs Theresa
Onwuasoanya, who has put in twelve years, said during harvest, a bag
of the vegetable is sold between four thousand and three thousand,
five hundred naira, depending on market demand.
She disclosed that they acquire land on lease appealing to government to
assist them with finance to enable them increase their productivity.
For Miss Chinonye Mba, a nineteen year old girl, who also helps her
Mother, Mrs Uzoamaka in their expanse garden egg farm, youths should
always support their parents in whatever legitimate job they do to
sustain their families.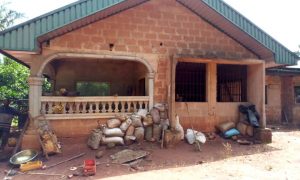 In his comment, the Chairman of the Welfare Committee, Adazi-Enu Town
Union,Mr Ifeakandu Ugboaja, said the Town is known for producing the
vegetable in commercial quantities but noted that agricultural
facilities distributed to Farmers across the state do not get to
Farmers in Adazi-Enu and appealed to the government to always remember
the town in its interventions in agricultural sector.
It was gathered that the garden eggs produced in Adazi-Enu, are sold
to neighbouring communities as well as outside the State.
Credit: ABS