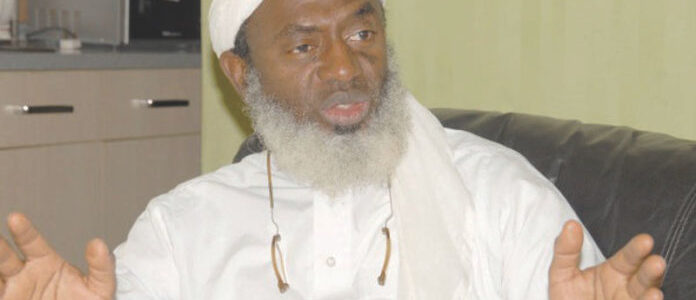 Through his eccentric interventions and conversations, is ex-soldier and respected Islamic cleric, Sheik Abubakar Gumi, seemingly supporting the evolution of a rogue Nigerian state? Louis Achi asks
Today, many Nigerians are uncertain about their values, their leadership and their safety. Clearly, the social contract between the ruled and the rulers has been broken in many fundamental ways. Many are justifiably unsure of what 'transformative deliverables' Muhammadu Buhari plans to actualise in his last two years as president.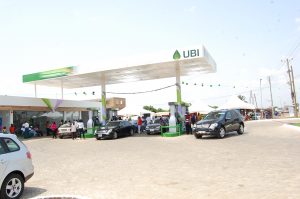 The economy is in a tailspin. Insecurity of lives and property stands out in stark relief. The stakes are extremely high. Nigerians are mindful that a failure to achieve democratic stability through growth-centered, objective, transparent, inclusive and decisive governance process may imperil the country's future as a coherent state.
It is within the foregoing background and context that the numerous interventions centering on the troubled Nigerian project – of ex-soldier, respected Islamic cleric and scholar, Sheikh Ahmad Abubakar Gumi – can be interrogated.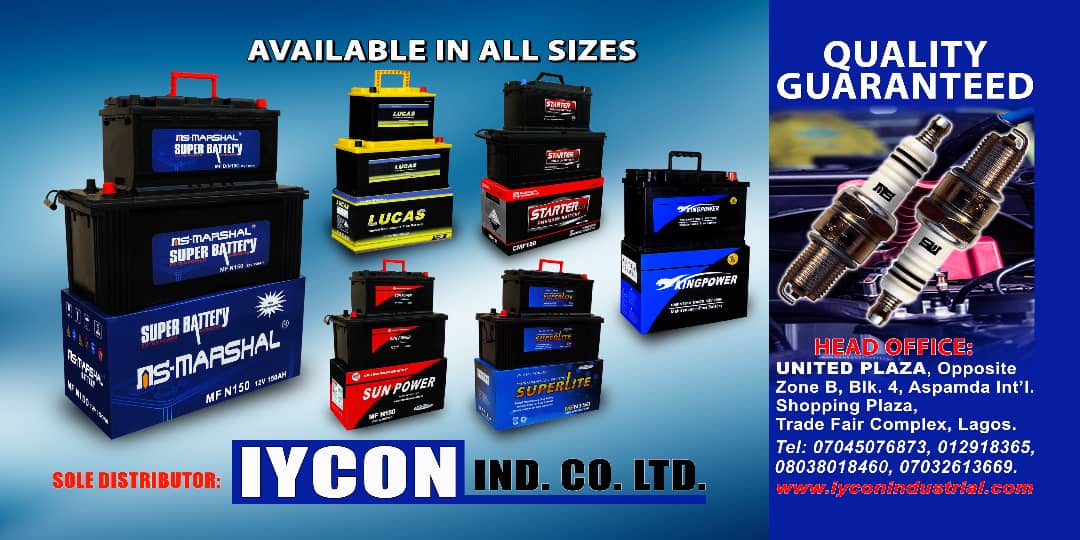 Speaking on Arise Television, Wednesday, Gumi alleged that the weapons being used by the bandits were being shipped across the borders into the country with the knowledge of some bad elements in the nation's security apparatus.
His words: "These bandits, if you don't know are operating with a lot of bad elements in our security system. This is a big business. Many people are involved. I am still against everybody committing crime against this country. How can these big weapons get across our borders and get into the forest without the cooperation of some elements in the security system? It is not possible."
Further, according to Gumi, "When you said these bandits are committing atrocities – yes, I agree they are committing crimes. They are killing people, they are kidnapping, they are raping; they are doing all sorts of atrocities. But, have you for once gone to their own sides to see all sorts of atrocities that are also committed against them?
Insisting on his call for amnesty for the bandits, Gumi said they are ready to surrender if government provides means of livelihood for them. Hear him: "The Niger Delta example – I think we can take example from that. When they were vandalising pipelines, they were given the pipelines to guard.
"Now, the herdsmen are controlling a big chunk of land whereby they are preventing farmers from farming. As the Niger Delta is important to the economy, these herdsmen now are becoming important to the Nigerian economy."
The Director, Army Public Relations, Brig.-Gen. Onyema Nwachukwu, described this as false and unfounded stating that the Nigerian Army has been discharging its duties in line with the constitution and that members of the force carry out their responsibilities in the most professional manner in line with global best practices.
Noted the Army Spokesperson, the allegation made by the cleric is a calculated attempt to soil the integrity of the Army personnel, who are putting their lives on the line to secure the country.
"While the NA will not attempt to excuse the possibility of black sheep amongst its fold, it must be stated unambiguously that it will not condone any form of sabotage or aiding and assisting the enemy by any personnel. The provisions for dealing decisively with such acts are crystallised in Section 45 (1) of the Armed Forces Act CAP A 20 Laws of the Federation of Nigeria 2004.
"It must also be pointed out, that while the military is very much receptive to constructive criticism, it should not be perceived as a gateway for derogatory comments that have the potential to embolden criminals," he said.
A major enabler of the bloody impunity playing out is the apparent lack of stern consequences for criminals, who breach Nigerian law. Many allege that because the president is Fulani, then, the Fulani have license to run riot. But then it must not be forgotten that there are many law-abiding Fulani, who have spent all their lives in the South, living and interacting peacefully with Southerners.
Since Gumi gave himself the job of negotiating with domestic terrorists and pitching for amnesty for them supposedly on behalf of the government, he has even blamed Niger Delta militants for teaching rogue herdsmen the criminality.
Unfortunately, Gumi's interventions and statements often seemingly give him away, not as a genuine peace broker, but a biased religious and ethnic irredentist merely pandering to an emerging power base in his neck of woods. This evokes a fox image instead of a statesman.
A curious contradiction to his current 'career trajectory' is that he actually brings a privileged background to his life story. Ahmad Abubakar Gumi, a former military officer with the rank of captain in the Nigeria Defence Academy (NDA), is the current Mufti and mufassir at the Kaduna Central Mosque (Sultan Bello). He also gives annual Ramadan Tafseer there.
Kano State-born Ahmad Gumi, eldest son to late Shaykh Abubakar Gumi, came from a genealogy of Islamic scholars with his father being first Grand Khadi of the old Northern Region. His father was instrumental to the Islamisation of Northern Nigeria, particularly, under Sir Ahmadu Bello.
Young Gumi attended Sardauna Memorial College (SMC) for his senior secondary education and subsequently got admitted into the Ahmadu Bello University. After graduation, he was enlisted into the Nigeria Defence Academy.
He served in the Nigerian Army Medical Corp (NAMC) as a medical officer and eventually resigned from military service at the rank of Captain. He moved to Saudi Arabia, to further his Islamic education at the Umm al-Qura University, where he studied Islamic Jurisprudence and Tafsir. His colleagues at the university included Abdur-Rahman As-Sudais, Saud Al-Shuraim.
Unfortunately, the management of providential favours by humans appears to be an art in its infancy as Gumi has so dismally demonstrated with his statements and interventions.
Credit: This Day