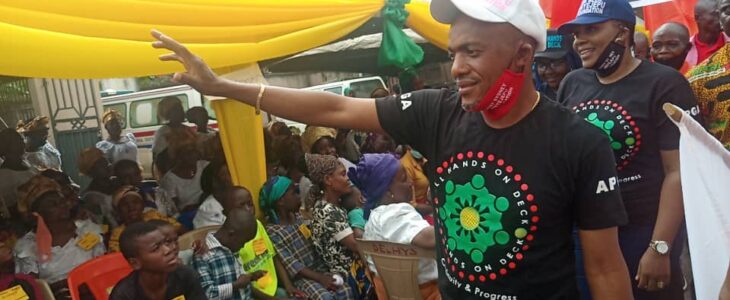 … Hon Sir Melie Onyejepu Gifted the Indigent women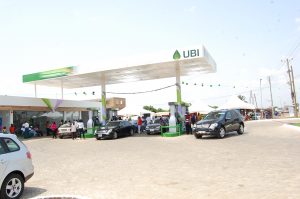 The wife of the Executive Governor of Anambra State, Chief Dr. Mrs Ebelechukwu Obiano (Osodieme Global and the mother of the modern day Anambra State) arrived the headquarters of Nnewi North Local Government Council at exactly 3.30pm today in continuation of her annual humanatrian tours in the State.
Her Excellency who was unavoidably absent was ably represented by the Commissioner for Women Affairs, Hon Mrs Ndidi Mezue along other APGA stakeholders within the state.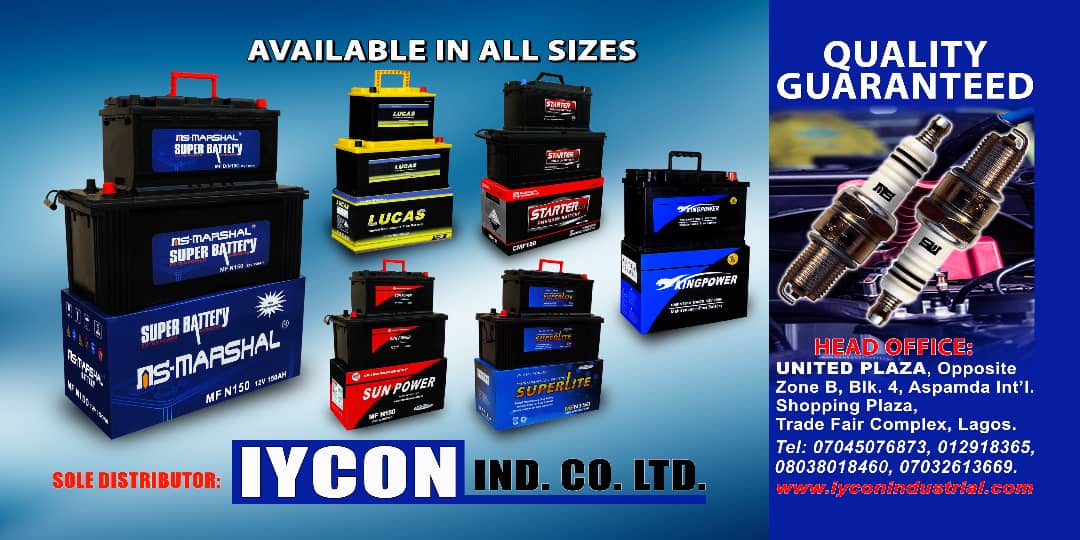 Hon Onyejepu who stormed the venue with members of several NGO's and political organization with different cultural groups made the occasion exceptional and colourful.
Some of the groups are Sir Melie Onyejepu Foundation, Chief Sydney Onyejepu Foundation, All Hands on Desk and Afa Igbo Bu Ofu Movement.
One of the highlights of the event was the launching of the new Caring Family Enhancement Initiative (CAFE) T-shirt by Hon Melie Onyejepu, who is a CAFE AMBASSADOR.
The major talking point of the occasion was the presentation of many household items and foodstuffs to the Governor's wife for the rehabilitation of indigent people at Nteje rehab home.
Among the gifts presented by Hon Onyejepu are Cartons of noodles, Tubers of Yam, Bags of Beans, Bags of Onions and many packs of toiletries etc.
Ogbuefi Melie thanked the first lady for the numerous philanthropic strides she is making in the state especially in the area of eradicating poverty and caring for indigent people.
On her response, the First Lady's representative thanked Ndi Nnewi for the massive support being given to her husband, the Executive Governor of Anambra State, Chief Willie Obiano.
Hon Melie Onyejepu leveraged on the occasion to roll out several developmental projects made by the Obiano Administration in Nnewi north in particular and Anambra State in General.
From Nnewi North LGA Headquarters, Hon Melie Onyejepu joined her Excellency's entourage to Ukpor, Nnewi South Local Government Council in continuation of her community tour.
Thanks to the ObianoSpiritInUs
Thanks to the OsodiemeSpirit
Thanks to the
OgbuefiMelieAmongstUs
Anambra State is APGA.