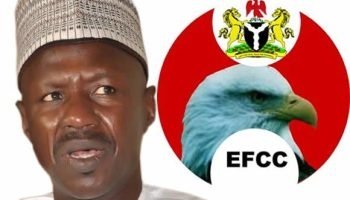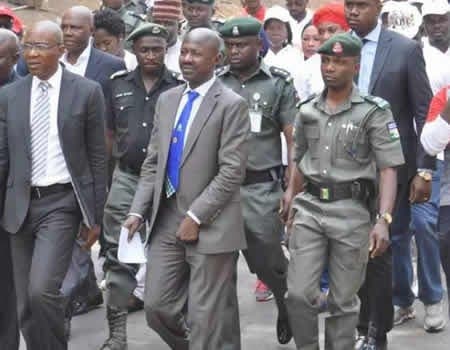 6′
How suspended EFCC boss, Magu avoided re-arrest
LATEST NEWSTOP NEWSBy Saliu Gbadamosi – AbujaOn Jul 18, 2020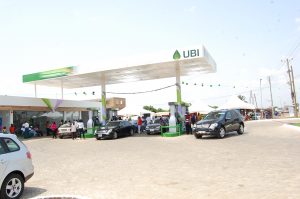 SUSPENDED former acting chairman of the Economic and Financial Crimes Commission (EFCC), Ibrahim Magu, avoided his rearrest on Thursday for his decision to remain in the official residence of the EFCC chairman despite being suspended and another acting chairman named for the commission.
After spending nine days in detention, Magu was released from police custody on bail on Wednesday evening on the order of the Justice Ayo Salami presidential panel investigating his stewardship as EFCC acting chairman.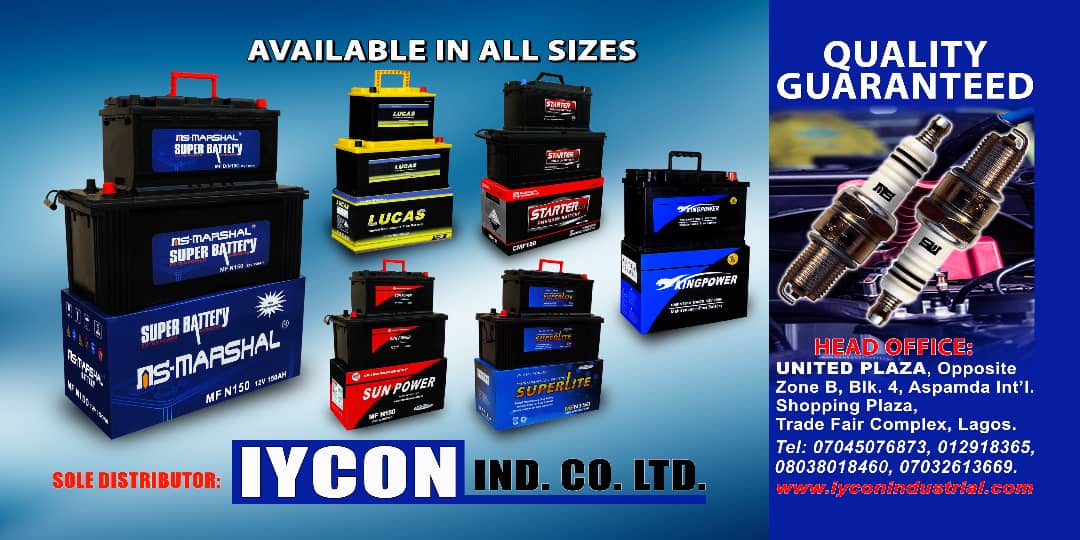 The embattled Magu was detained at the Force Criminal Investigation Department at Garki Area 10 in Abuja from Monday, July 6 when he was arrested by a combined team of mobile policemen and operatives of the Department of State Services (DSS) operatives in traffic at Wuse II till Wednesday 15 July, 2020.
Upon being released on Wednesday evening, Magu headed for the official residence of the EFCC chairman at Maitama, where he passed the night.
Reliable sources informed Tribune Online that the decision to return to the residence and orders being allegedly issued by Magu to officers guarding the place were perceived as an affront on the authorities, having been suspended from office and a replacement appointed.
Magu was said to have got a feeler that he was going to be rearrested for his indiscretion on Thursday morning and quickly moved out of the Maitama residence to his personal house at Karu.
Tribune Online learnt on Friday that the policemen guarding the ex-EFCC boss were withdrawn by police authorities on Thursday.
His lawyer, Wahab Shittu, however, told Tribune Online on the telephone on Friday that although Magu's security details were withdrawn, they were later restored to him.
"Let me make this clear: his security details were withdrawn but they have been restored," Shittu said.
Asked to react to the concerns raised by the People's Democratic Party (PDP) on the ongoing investigation of Magu following his (Shittu's) claim that the Justice Salami-led investigation panel would clear his client and reinstate him, Shittu said he didn't want to make "a political reaction".
The PDP said in a statement issued by its Publicity Secretary, Kola Ologbondiyan, that, "The boast by suspended acting chairman of the Economic and Financial Crimes Commission, Ibrahim Magu, that he would be cleared and reinstated despite the allegations against him, is a huge affront on the integrity of the ongoing inquest by the Justice Ayo Salami-led Presidential Investigative Panel on the activities of the EFCC.
"Nigerians were shocked when counsel for suspended EFCC acting chairman, Wahab Shittu, boastfully declared that he had Magu's instruction to inform the public that "he will be reinstated to office".
According to Ologbondiyan, "Our party hopes that this is not a case of corruption fighting back in a frantic effort to shield accused persons from prosecution.
"Already, the statement by Magu's counsel has heightened public concerns that the probe have become a sham and that the allegations against Magu will eventually be swept under the carpet despite demands by Nigerians to prosecute the suspended EFCC boss in a court of competent jurisdiction."
Meanwhile, a source told Tribune Online on Friday that contrary to reports of suspension of 12 EFCC directors and senior officials, the suspension order only affected the commission's secretary, Olanipekun Olukoyede.
Until his appointment, following his confirmation by the Senate in November, 2018 to replace the former secretary, Emmanuel Aremo, Olukoyede was Chief of Staff to Magu.
Other officials said to have been affected by the suspension order remain in office and were even in their respective offices till close of work on Friday.
A source close to Magu stressed on Friday that despite his current travails, the suspended EFCC boss remained unshaken and had called for Nigerians to own the fight against corruption.
Credit: Tribune