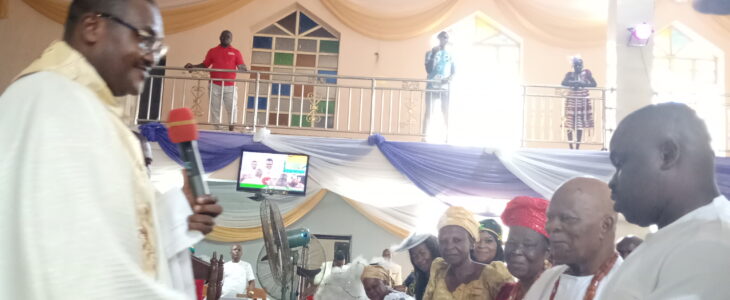 By Our Reporter
HRH Igwe Orizu III went to a thanksgiving service at St Mary's Anglican Cathedral Uruagu Nnewi elaborate gifts to the people of God.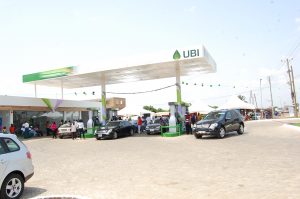 The monarch was in company of his Lolo, some family members, and members of the Ofala Committee (Technical) led by the chairman, Ezeakukwu Emma Nsoedo (Ph.D.) and Prince Obieze Orizu.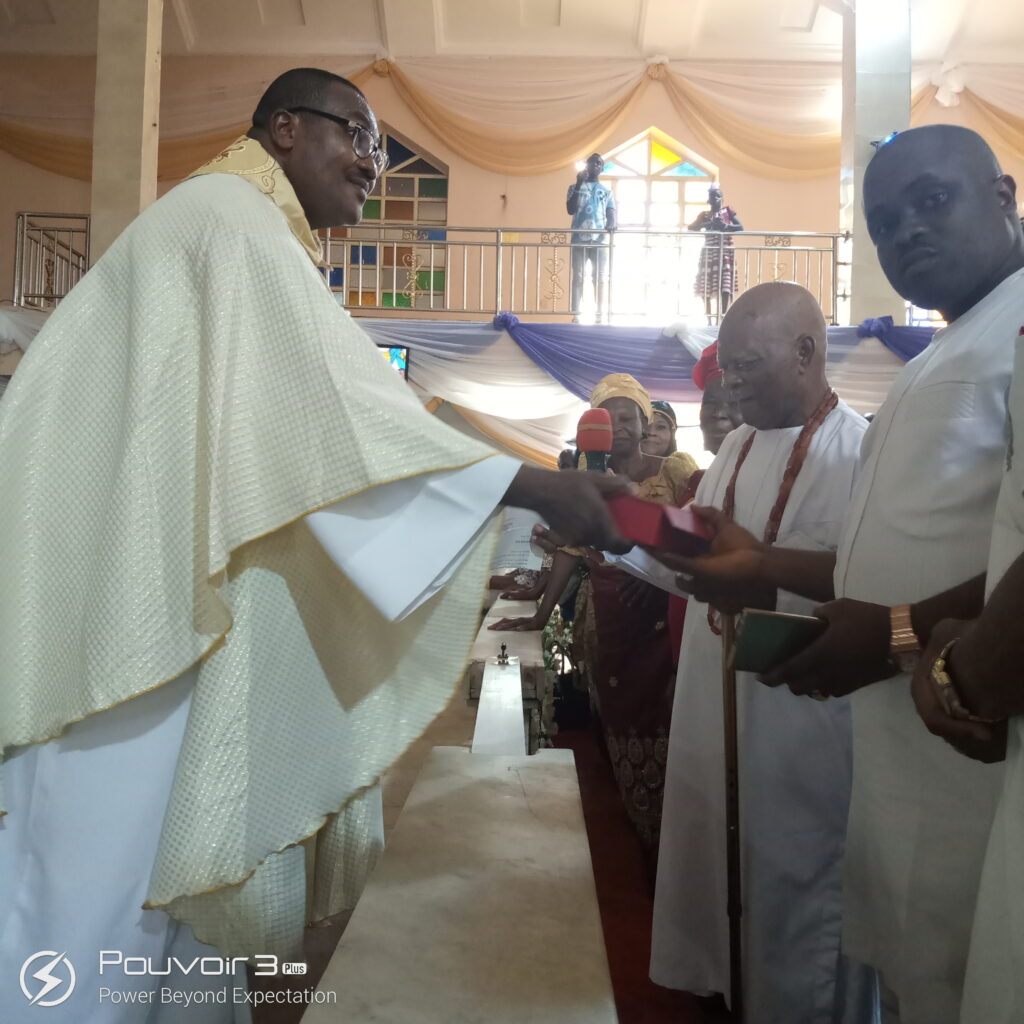 The Obi Uruagu, Afam Obi and some personalities were on hand to support the Igwe Nnewi as he professed his continued love for Christ.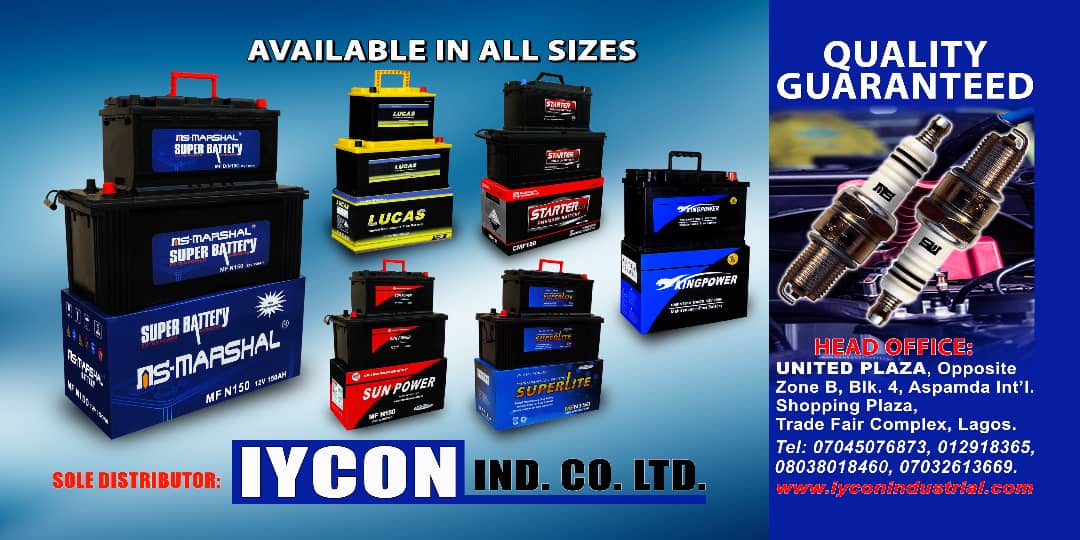 The vicar to the Anglican Bishop of Nnewi as many others marvel at the agility of Igwe Orizu, who danced throughout the service.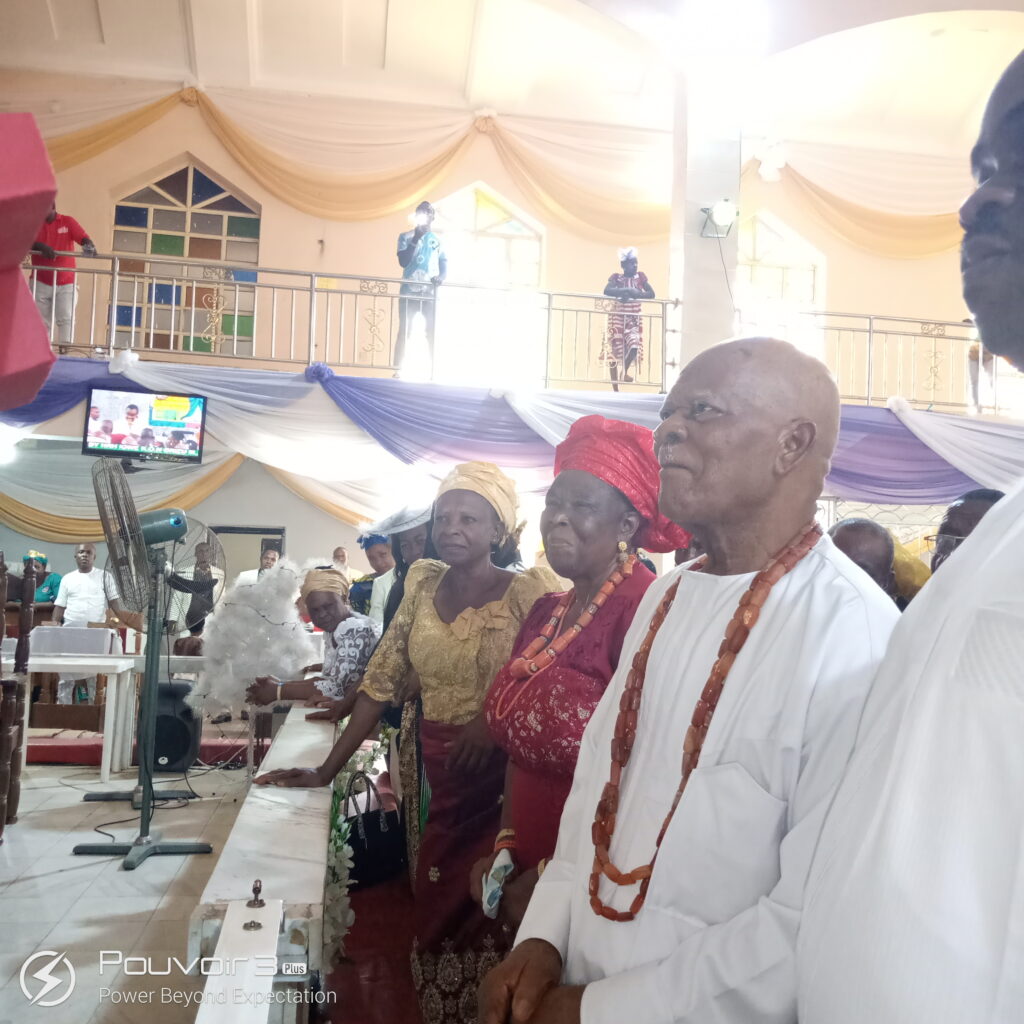 The Vicar eulogized the Igwe for his humility, gentleness, and love for Christ, enthusing that it is rare to have such a personality as the monarch.
The Crown Prince, Obi Orizu was on hand to coordinate the activities, and he personally the Bishop, Dr Obi for the kindness he always extends to Igwe and family.
The Bishop of Nnewi presented a wonderful gift to Igwe and said a prayer for him through the Vicar.