THE Managing Director, Nigeria Inland Waterways Authority (NIWA) and former National Auditor, All Progressives Congress (APC), Chief George Moghalu, surely belongs to the class of politicians that saw the political evolution of the country from the Fourth Republic as a member of one political party or another.
Speaking to Sunday Sun in Abuja, Moghalu did not disappoint in dealing with simple and complex political issues, ranging from the crisis rocking Anambra APC, the looming influence of President Muhammadu Buhari in the ruling APC and what awaits the party in 2023 to what becomes of the much speculated presidency of Igbo extraction in the 2023 presidential election, among other issues.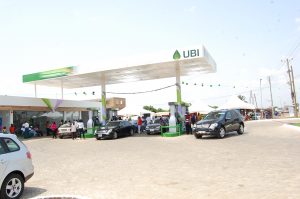 One year after you left the APC national secretariat, what are the differences between the political environment and managing an agency?
Certainly, I did not see anything different, but I am still in politics even as I manage a waterway agency. I cannot be out of politics because it is part of my life, especially as I am still dealing with human beings in both instances. In party politics, we deal with managing different interests and dealing with divergent persons. Where I am now, I am also dealing with human beings and managing interests. As far as I am concerned, leaving the APC secretariat to NIWA is just about changing address. I have not changed and my style has remained the same. My attitude towards everything has not changed because they are all call to service.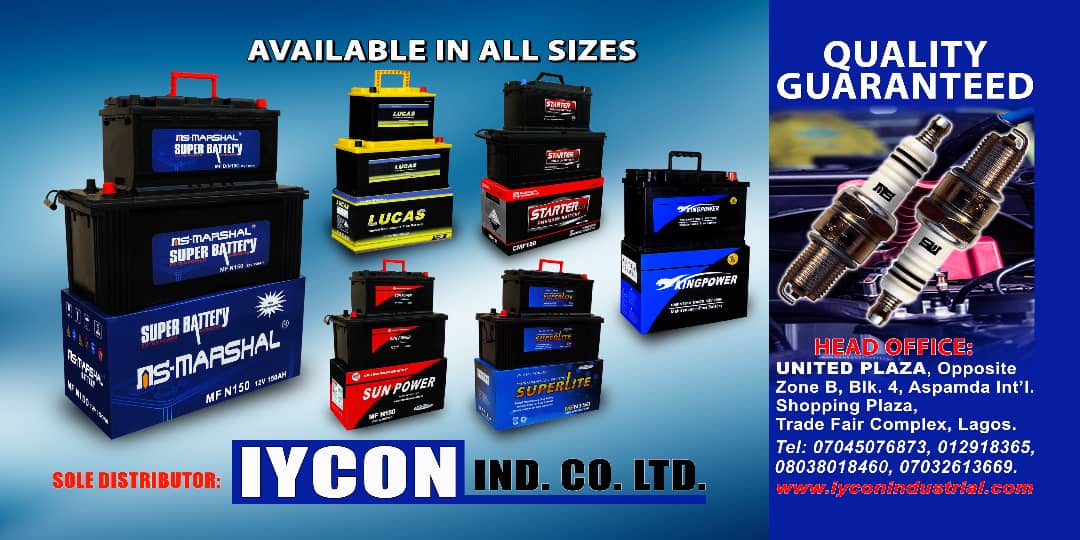 Do you feel concerned that Anambra APC is crumpling like a pack of badly arranged cards?
Like I keep telling people, personal interest is responsible for the crisis in any political party and by extension in Anambra State. Since we are dealing with human beings, interest must certainly clash on every day basis and since it is inevitable, it will be just a matter of how do you manage it. It will be how to accommodate various interests and build synergy, but the challenge is always how to do that so that the party can move forward. What is certain is that we cannot make any impact as a divided house. We need to be united and or seen as one family. We need to consult and show the people who and what we can do to sustain their interest in us.
What is your take on the impression that Anambra APC is almost endangered ahead of next year's governorship election?
Instead of looking at the crisis from a negative perspective, I would rather urge us to see it from the angle of portraying the party as a viable alternative. If the party is not vibrant and actively alive, nobody will bother about it. We can be compared to a fruitful tree children walking back home from school and hauling stones to get the fruit. Nobody throws stones at a palm tree as much as they would do to a mango or orange tree with
ripped fruits. APC Anambra is like a tree with ripped fruits that must attract stones. Yes, interest must clash,but it is a case of how do we manage those divergent conflicting interests.
What is giving you the confidence that APC still have all it takes to wrestle power from APGA in next year's governorship election?
What is giving me the confidence is that we have the right persons. My confidence is hinged on the fact that we have the right report card to present to the people of Anambra. We will go into the election with intimidating report card. It will not be what we intend to do to the people, but what we have done already. We are going to remind the people that the promises we made have been kept. Al- most all the promises we made as a party during the campaign have been almost kept. Our president, Muhammadu Buhari, has kept the promises that we are now look- ing at realising the second Niger Bridge. We are now looking at completion of the rehabilitation of the Enugu-Onitsha expressway. We are now looking at the repairs that took place at the Enugu inter- national airport. We have equally touched the people with humanitarian activities from the palliative supports we gave the people.
How much acceptance does APC receive from the ordinary Anambra person?
I think that perception is the problem most people that are not in Anambra have, but the good thing is that that perception is not the reality. The good thing is that when the chips are down, we have more than enough to present as our scorecard. We are not going to campaign like others that did not keep their promises. Yes, I have to acknowledge that we certainly have not done everything we promised just as Mr President ac- knowledged that he has not taken Nigeria to where she is supposed to be, but he is on the trajectory and on the road to the destination. We must encourage not distract him to ensure his eyes must remain on the ball to take us to the desired destination. There is no doubt that he is a man who loves this nation Nigeria. APC Anambra will key into his goodwill. It is not going to be promises this time around, but what Mr President and the APC na- tional government have delivered. So, we want to put on the table for people to see and like they are see- ing them, then they can now have enough reason or basis to give us the leadership of government at the state level so that we can replicate what has been done at the national level.
What do you advise the gladiators in Anambra APC ahead of next year's election?
We have no choice than to work together because it is very important. We have to build synergy. Yes, interests and ambitions must certainly clash, but it requires us the leaders to sit down and look at from the perspective of how do we succeed. We must know that we have to cut down some level of ambition in that situation so that we can negotiate and get our way through to the Promised Land. I am cock sure that the APC will get it right in Anambra election this time around. Just watch and see.
Is the coast very clear for you to contest the Anambra governorship election next year?
I am concentrating on discharging the responsibility before me now. I want to discharge it very well knowing that my future is in the hands of God. I am still consulting, but if what you want to hear from me is whether I will run for Anambra governorship election, I will speak at the right time whether to make myself available if it is the wish of God and wish of our people.
What is your impression on the perception that it is going to be difficult for the APC in 2023 general elections without Buhari contesting?
There is nothing wrong in APC being tied under the apron string of President Buhari. He is not in con- test, but he is still the captain of our team. We are certainly going to leverage on his goodwill, especially as he is doing well. Every child will be happy to have a father who is doing well.
Are the South Easterners on course to actualise Igbo presidency in 2023?
The point is that there are three basic things we must have in mind about actualising 2023 presidency of Igbo extraction or before we talk of winning any elective office. The first is time, the second is that power is not given, but taken and the third is that there will be no constitutional provision for an in- dependent candidacy for the 2023 presidency. What the last means is that we must go through a political party. These are the realities con- fronting the Igbo towards actualising their ambition in 2023. I have said earlier that if it is a matter of choice, I wish to be the president or for the president to come from my family, but in reality, it is not the way it should be. Yes, there is a justifiable argument that power should be conceded to the South- east, but we must work for it. As a people, we have to seize the political party platforms and there are only two political party platforms that can ensure the actualisation of that dream. The APC and or PDP are the only political parties with national structure and spread. The Igbo must know that the man in Sokoto, Rivers, Lagos, Kwara and other parts of the country will participate. We are talking about a Nigeria president of Igbo extraction. What we must do to actualise this lofty ambition is to build bridges. We have to expand our contact base. We must wake up to the realities of, to what extent are we influential in APC and PDP? There is no escape route about these realities that will confront us. As a proud Igbo man, I don't have any fear of the Igbo actualising the presidential ambition in 2023. The takeaway, however, is that if we want political power, we must have to go through the process because we are in a democracy. It is also unfair and unacceptable to speculate that Igbo don't have a quality candidate to be presented in the 2023 presidency. The Igbo, just like other ethnic nationalities, have the capacity to produce a federal cabinet 10 times over. We have people with competent and capacity to be president in 2023.
As an APC chieftain, what would the Comrade Adams Oshiomhole-led NWC have done differently?
There is no reason for us to continue to dwell in the past. I don't see any reason to do so. I was a former National Auditor of the party and served under both John Odigie-Oyegun-led and Oshiomhole-led NWC before my appointment as the Managing Director of NIWA. So, it will be wrong and unfair to pass judgment on either Oyegun or Oshiomhole, having been part of the two national leaderships of the party. My prayer is for the new caretaker committee to succeed especially as the challenges are too enormous. The committee is managing a political party with over- whelming national spread across all the Local Government Areas (LGAs) in the country.
Do you agree with Owelle Rochas Okorocha that APC leaders have not given President Buhari enough structure for his goodwill to reflect on the people?
I don't agree with him. The party has provided the right structures everywhere. We must separate government from party and we should not forget that as president, Buhari is serving the generality of Nigerians. Take, for instance, the rail he commissioned recently, it is not only the APC members that will use it. The second Niger Bridge is not also only for the APC members.
If President Buhari has performed as you claimed, why are there still so much hostilities against him?
It depends on who is assessing. It is wrong to take the opinions of the elite talking in the media as the opinion of the generality of the Nigerian people. I challenge anybody to conduct an opinion poll among the direct beneficiaries to test the popularity of President Buhari. I have said that the best way to make an informed opinion is to do a comparative analysis of where we are coming from in 2015. By 2015, more than 14 LGAs are under the occupation of Boko Haram and flying their flags. We have all of a sudden forgotten all that even when it was the realities confronting us.
Could the APC have done better than the party did in the Edo state governorship election?
The truth about it is that what has happened has happened and it will be wrong for one to start blaming one person or the other over what happened there. INEC said that the APC has lost the election; I advise that we wait for the report of the operators on ground who participated in the actual electioneering and man- aged the process up to the point of voting and counting the votes before results are announced. If I speak about it, I will do so from the perspective of an outsider. Yes, I want my party to win, yes as a politician; I was involved in lots of ways like prayers, consultations, but the truth about it is that if it is the wish of the Edo people that the incumbent deserve to be re-elected, so be it.
Credit: The Sun