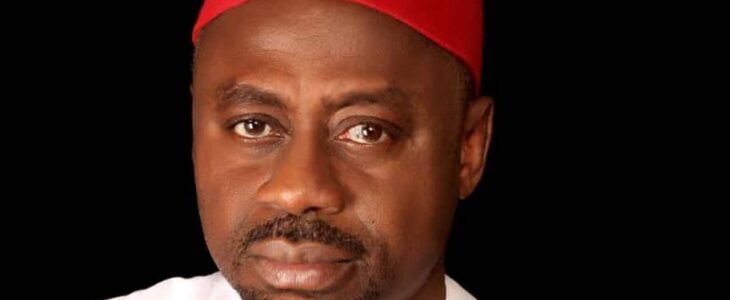 • Let PDP not adopt money politics this time
What sort of person should carry the banner of PDP into the November election?
We need somebody that is acceptable to all and sundry. We need somebody who will say 'let us do this' and he will do it. We need somebody when we call his name, other members of the party and even those in opposing camps will say 'yes, he is somebody we can deal with.' We need that kind of person to be our governor. Governance is not about how well read you are. The difference between leadership and philanthropy has been the problem of Anambra people. Money doesn't make one a good leader. A good leader may have the innate drive to do good things but it does not make him a philanthropist.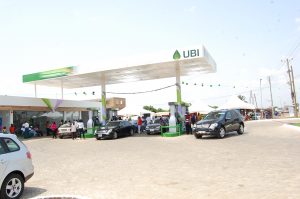 There is the need for us to build a new Awka (state capital). There is a need for us to shift to where the capital is. The surrounding towns must be empowered. With regards to this, you need what is called Geographic Information System (GIS) whereby you look at the land and begin to allocate those lands to achieve your programme.
Another thing we must do to sustain Anambra is restoring the local government system. The local government system must be made to function. I will give you an example. In June 2014, 2016 and 2019, Anambra North as a senatorial zone which comprises Ogbaru, Onitsha North, Onitsha South and others got about N52 billion in five years but you can go there and see if that place got that kind of money or even half of it.x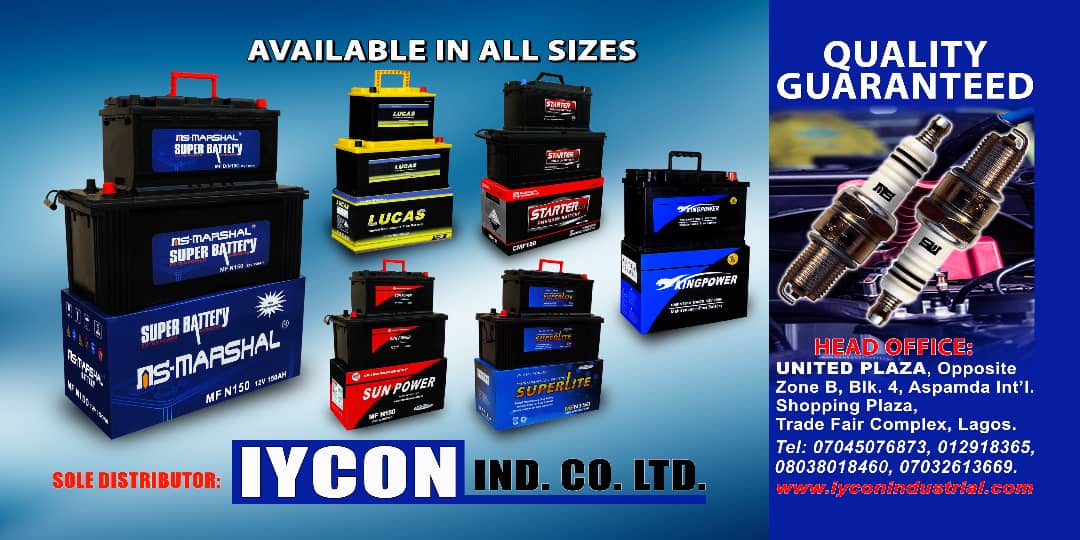 If you go to Anambra Central, which includes Dunukofia, Njikoka, Awka North, Awka South, Idemili North, Idemili South, received N57 billion in three years. You can also confirm if that kind of money passed through those areas. Then Anambra South that got the highest, which is Orumba North, Orumba South, Aguata, Nnewi South, Nnewi North, and Ihiala, they received over N57 billion. If these huge sums are put to work, the poverty that is prevalent in these local government areas would have been reduced. That is why we must put back the local government system to work with an election that is not rigged, not an election that has a semblance of democracy.
The reason we are not developing is because the government has not built trust in the people; the people themselves do not trust their government. For instance, if you are sure that if you pay tax, the government will give you water you will certainly want to pay.

So, we are coming to build that confidence. You have to drive development; we have a lot of industries that we can bring back to work. Most of these things have been said in the newspapers but have not been put to practical reality.
We must make Anambra an investor's destination. For us to do that, it is not by lip-service. You must have a plan, you must have the people that will work with you; you must reach out to people who are at strategic institutions across the world and bring them on board and before you do that, you must have the trust and confidence that working with you will help achieve your desires.
Security is a challenge everywhere and Anambra is not an exception. What is the way to peace and security?
We need to tap into what we have. We have some of the best brains in security architecture in Nigeria. These people should come on board and proffer solutions to our security challenges. One of the greatest ways of tackling insecurity is by providing employment. If you go to the value chain of agriculture, you will see that a lot of areas are yet to be tapped. There is the power sector and there are many of our people who can support the sector if they see the right person in power. We must create employment, and for us to create employment, we must make our power sector work. We must make the industrial sector work. We must make our people invest at home. We must recreate agriculture; through these, you will earn the confidence of the people and cure insecurity.
You were quoted as saying that moneybags are part of the problem of PDP in Anambra State. How is this so?
Anambra has 30 state constituencies. Almost every constituency in the state has rich individuals. Most of these people are businessmen who normally help their people, who bring succor to their people during festive periods and what have you. But the big question has been how to channel those things into the polity, because the control of our environment is actually based or built on politics. It is the governor that has access to give C of O for lands; even the president does not have that power and this shows you how powerful the governor is. We need to do something different in terms of our lands.
In terms of money politics, you really need to get our people involved in their various constituencies and reduce the cost of running an election. I am from Constituency 1 in Ihiala Local Government Area. In Ihiala, there are nine wards in Constituency 1 and there are 11 in Constituency 2. These nine wards have towns under them. If, for instance, our delegates are 100 in ward one and if you split it between the two constituencies, it will help us. There is something we have done with delegates' elections and that is turning it into cash-and-carry. When somebody pays you so much, it gives him a chance to do little or nothing. When somebody does not pay you so much, it gives him an opportunity to do so much for you later when he gets into government.
We must break down the issue of one man or two men seizing the political space. When so much is spent on buying delegates and the person enters, the first thing he will do is to recoup his funds and they will continue that way until four years is over. We must bring down the amount of money contributed by an individual and that is what I have been saying, that if you run a party and people pay membership dues and there is accountability, when it comes to election and you have the ability to work, the people will vote you in because they know you can do it. We must make our ballot box the strength of our democracy. If you don't make your ballot box the strength of your democracy, you will continue to abandon governance to the whims and caprices of a few individuals and they will decide what happens. What I am saying in effect is that we have to bring more people on board.
We don't really need to spend money on things we don't need. We must reduce this lifestyle if we are to do well. The state is indebted; the more you increase the debt, the more you induce the possibility of friction. All hands must be on deck. It is something we can do together. But we must first of all believe in our ability and work towards it and in doing that we reduce the tendency of a few individuals holding us hostage.
Anambra has gone far beyond that. As I am talking to you now, they are beginning to buy delegates and I wonder how far that can take us. It is not about what the person can do or cannot do. It is not leadership. Leadership is about influence. If you cannot influence someone, you cannot lead the person. For us to solve money politics syndrome, it must be a collective thing. We must all work together
Zoning is still an issue for the PDP. Do you agree that the party should zone the office?
We are human beings. Laws are made for human beings. Some people can argue till tomorrow that there is no zoning in PDP. Fortunately and unfortunately, we have had two zones that have had eight years. For principles of equity, fairness and justice, common sense makes it clear that it should go to Anambra South. But on the other hand, if you say no, it is well and good. It does not remove the fact that APGA has already zoned their governorship ticket to the south and if you look at the contenders from the APC, majority of them are from Anambra South. That is what I am saying about the PDP: we do things with impunity. We forget that we are no longer in power. This is a party that left office since 2006. During the last election, the party came a distant third and that is to tell you that we are going down and not coming up. Before we can come up, we must change the way we do things and the only way we can change the way we do things is by looking at the realities on ground. You must work with reality. The PDP is living in self-denial.
The truth is that after Anambra South, it goes to Central and then back to the North. This is why Anambra North won the governorship through Willie Obiano and that is because Peter Obi insisted it must go to the North. If you check the political delineation of Anambra State, you will see that Anambra North is the worst in terms of wards; South has 99 wards and Central has over 100 wards and if you add these, you will see that Anambra South and Central will always dominate the North. The truth and reality on ground is that Anambra South should be allowed to produce governor and it must go across party lines.
Governor Nyesom Wike said that winning Anambra in November is important to PDP. Going by the crisis that usually erupts after primary, how can the aspirants help the party achieve this?
We work together as a family. But in doing that, we must also ensure that we put the right person as candidate. Nobody should be chosen as our candidate because of how much resources he has brought into the state. I contested for this election in 2013; I lost. I worked for the party. Obaze was the PDP candidate; I was the coordinator in my local government area. I worked and delivered the party. Peter Obi ran for the presidency 2019; I worked for the party. I have been consistent.
A lot of my opponents have crossed ship. Some people will say that a political party is your vehicle to your destination and I will add that your consistency in the party is also your vehicle to doing good. So, there is need for us also to remember that we can only have one governor. The issue of disagreement should not arise and this is because no one has got it all. We have our weaknesses and our strengths. We should desist from calling names and pointing fingers and create the enabling environment for all aspirants to work and whoever becomes the candidate should have the support of everybody. We need a sense of purpose. Anybody who wants to be our governor now should prepare to work. He should roll up his sleeves because he is going to look at how to recreate the economy of the state, boost it and make it more robust to create more income. That is why we should recreate agriculture to make Anambra the food basket of the nation. Anambra State has arable land.
Have aspirants adhered to appeal for those in court to withdraw such cases and seek internal party resolution?
It was the process that produced these leaders that have given them the audacity to believe that they can do whatever. But beyond that, we are all a family. They are all respected leaders in their own rights and that is why we need to ask ourselves: do we truly need to win Anambra this year? If we really need to, then we must withdraw all litigations. The tenure of the current executive expires in November this year. If we have nine months left for the executive, what are we fighting for? The national working committee of the party should do away with this toga of Anambra being a money state, that anytime you have an election in Anambra it is how much you can make. When they come to Anambra and all aspirants give them money, let them also remember that they have taken their own fair share and these aspirants, if they were to win the election, they will not come back to them.
That is why I am hammering that if we must have a new Anambra, it must be a collective thing. So many things happening in the party are not bringing us higher but lowering us. So, let us avoid those things that will bring us low and do things that will elevate the party. The only thing that can take us higher is to work together for the common good. PDP has continued to do the same thing the same way. It cannot work. We have done a lot of money politics that made us give structures to individuals, but at the end, we were not able to deliver the party. Let us work towards change.
Credit: The Guardian