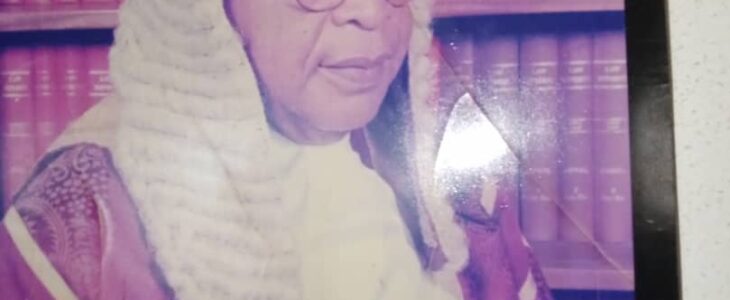 By Princess Udoka Enunyelum Nwafor Orizu, (God Daughter)
The remains of the late retired Justice of the Court of Appeal, Justice Eugene Chukwuemeka Ubaezonu, JCA (Emeritus) CON, KSC, (Agba Nnewi), will be committed to mother earth on Thursday 30th September 2021 after a funeral service at St Mark's Anglican Church Nnewichi.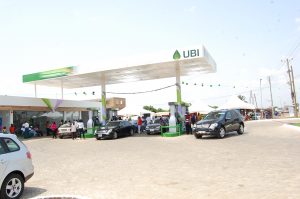 In a release issued by the family, it stated that a valedictory court session for Justice Ubaezuonu held at the Court of Appeal Enugu on Thursday 23rd September 2021, which began by 10 am. There was a service of songs and night tribute at the Cathedral Church of Good Shepherd, Independence layout Enugu at 5:00 pm.
On Tuesday, 28th September 2021, there will be a commendation service at the Cathedral. On Wednesday, 29th September 2021, there will be a service of songs at his country home (Agba Nnewi Villa) Nnewichi, Nnewi.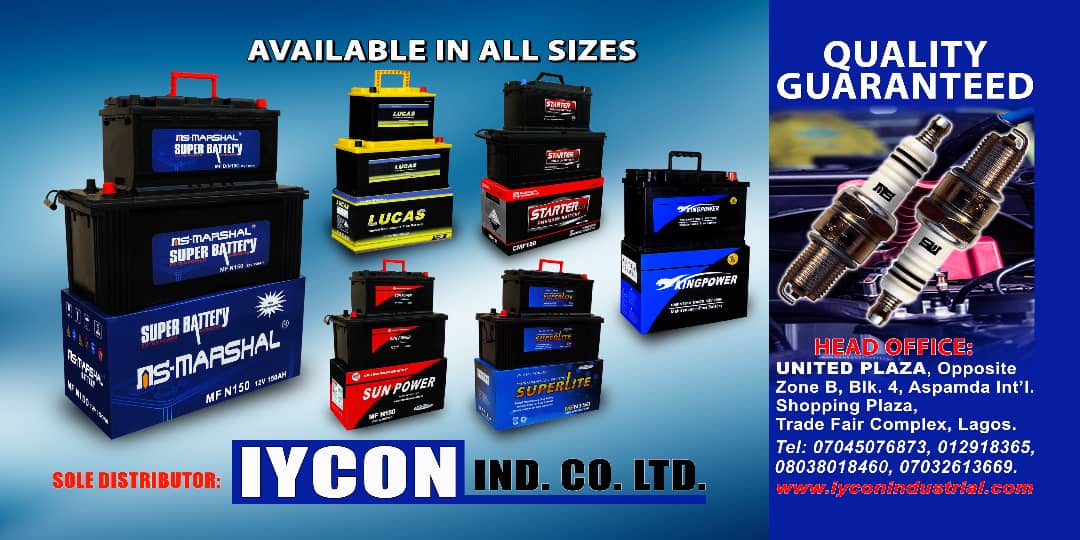 On 30th September 2021, late Justice Ubaezonu will be lying in state at his residence at 8:00 am. Following the lying in state, a funeral service will be held at the St Mark's Anglican Church Nnewichi by 10:00 am. Interment follows immediately after the church service.
On Sunday, 3rd of October 2021, there will be an Outing Service at St Mark's Anglican Church, Nnewichi, Nnewi. The family will broadcast the ceremony on the Zoom platform, meeting ID: 850-069-9125, passcode 969097.
Guests should observe the Covid-19 protocols while at the function. Born on the 27th of November 1930 into Mr. Nathaniel Ubaezonu and Mrs. Margery Ubaezonu family of Oduda-Nnewichi Nnewi, the late Justice was born in Jos, Plateau state. His father was reputed to be the first Igbo man to attain senior service cadre in the Nigerian Railways.
His mother was a very strong woman who hailed from the Umu-Udezuga family of Ire Obosi. Despite losing his father at an early age, it did not deter his mother from making sure that her son received a good education. He started his early education at St Mark's Kindergarten School, Nnewichi, Nnewi, and at CMS Central School Nnewi from 1939-1945.
He later gained admission into the famous Christ the King (CKC) Onitsha for his secondary education. He passed out in 1950 with a senior Cambridge school Certificate and London Matriculation the same year. He taught briefly at Priscilla Grammar School Oguta before proceeding to the United Kingdom to study his dream profession (law) in 1955.
He enrolled at the prestigious Gray's Inn London in 1956. He was admitted into the University of Bristol to study law. He graduated with an LL. B Degree with Honours in 1959. In November of the same year, he was called to the Bar at Gray's Inn London. He read in the chambers of Lord Wigoder QC.
Having contributed to the Legal profession in London, he decided to come back home to contribute his quota to the development of the legal profession in Nigeria. His Legal practice was so successful that his fame spread throughout the length and breadth of Nigeria, even as far as the Cameroons.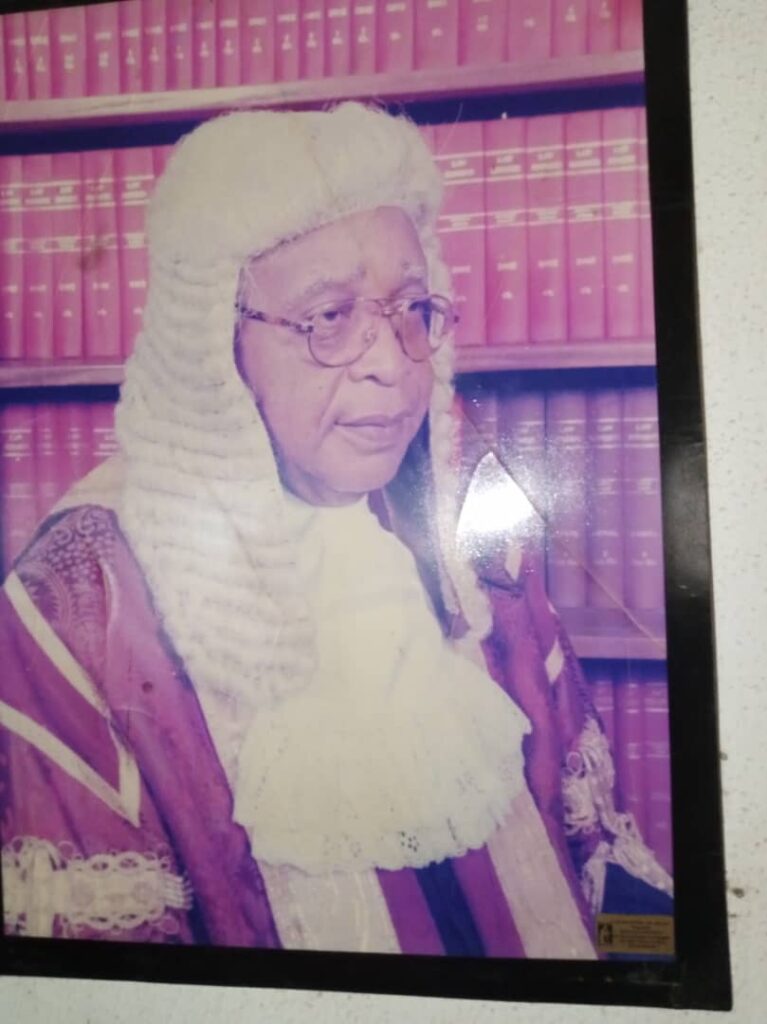 In 1981, he was appointed a High Court Judge. Ten years later, he moved a step up the ladder and was appointed a Justice of the Court of Appeal. Justice E.C was a legal Icon in a class of his own. Having spent over 21 years on the bench, he was a force to be reckoned with in Nigeria's legal system. In terms of community leadership, in 1962, Hon. Justice Ubaezonu was appointed a member of the Nnewi Royal Cabinet by HRH Igwe (Dr.) K.O.N. Orizu III. In 1964, he was appointed as the Secretary to the Cabinet as well as Adviser on Legal Matters since he was the only lawyer in the cabinet then. Justice Ubaezonu was also instrumental in forming a system whereby the Obis and the Igwe would confer chieftaincy titles on Nnewi Sons and daughters with outstanding contributions to the community based on the recommendation of the Royal Cabinet.
In 1981, the first set of Nnewi citizens were conferred with chieftaincy titles and Hon. Justice Ubaezonu was among the recipients. He was conferred with the title of "Agba Nnewi' by the Igwe and the other Obis of Nnewi. Agba Nnewi relinquished his position as Secretary of Igwe Cabinet after 16 years of meritorious service to take up his new appointment as a High Court Judge.
Hon. Justice Ubaezonu enjoyed playing golf as a hobby. He was happily married to Princess Janet Nwakaego Ubaezonu (Nee Iwuchukwu) with Children and grandchildren.