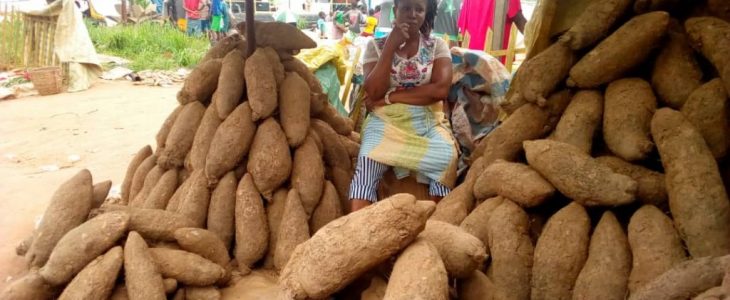 Agriculture, no doubt, remains the base of Nigeria's economy, providing the main source of livelihood for the majority of Nigerians and indeed Ndi Anambra.
The harvesting and display of new yam of various sizes for sell at the Marine market by farmers from agrarian communities in Anambra State raises hope of food security in the state.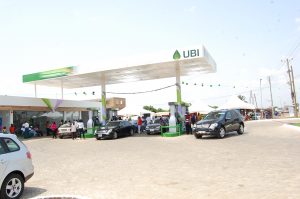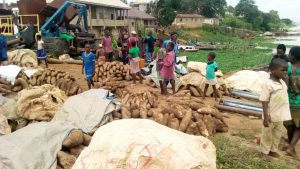 Correspondent, Oggorchukwu Oranu who visited the Marine Market where yams were heaped according to sizes for easy sales, observed the joy and excitement with which buyers and sellers greeted the arrival of the new yam.
Speaking to the ABS on their experiences in this year's farming season, a farmer from Anam, Mrs Nwabunwanne Nwodu said farmers from Oroma-Etiti, Orumbanassa, Ezi Anam, Umuikwu Anam and farmers from Ogbaru transport their farm produce through the river to the Marine market for sales.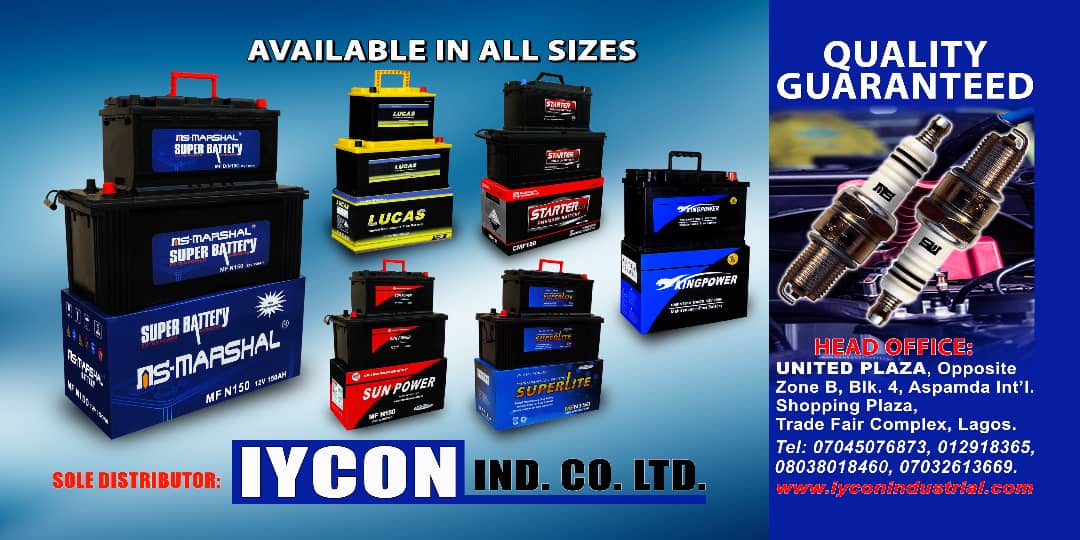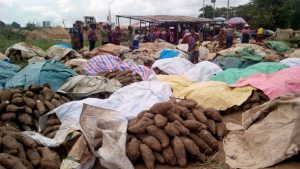 Mrs Nwodu said the flood of last year did not recede on time thereby preventing them from planting at the supposed time adding that they were forced again to start harvesting early because the water started rising and flooding their farms.
She listed scarcity of cassava stem which prevented them from planting enough cassava, pests which destroyed some of their plants, difficulty in accessing loans and water hyacinth as challenges they encountered but expressed joy that the challenges did not prevent them from having a bumper harvest.
For Mr Anthony Onwuegbuka, a farmer from Umuoba Anam, July is the time when they harvest yam but said the effects of COVID-19 on the economy prevented them from making quick sales compared to last year adding that large abundance of old yam from the North at this period when it was supposed to be scarce in the market contributed to the low patronage they are experiencing but thanked God for the this year's harvest .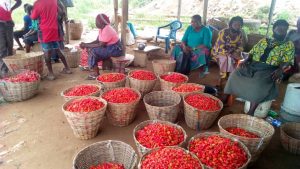 Mr Onwuegbuka urged the government to expand the coverage of soft loans and easy access to modern farm equipment for farmers to reduce the drudgery and to make farming more attractive to the youths.
Other farmers, including Mrs Mary Okafor, Felicia Egwuatu and Uchenna Egwuim said the best yam specie, 'Epe' from Anam is out and cheaper as well as other smaller sizes sold at affordable prices.
Also, at the Ogbo Ose,it was observed that a basket of Anam pepper is sold for one thousand, five hundred naira as against six thousand naira sold before.
A pepper seller, Mrs Regina Nnatu explained that Anam pepper is a good specie disclosing that people come from different parts of Country to buy the pepper, saying that though riverine communities are experiencing gradual flooding, it did not prevent them from harvesting their pepper.