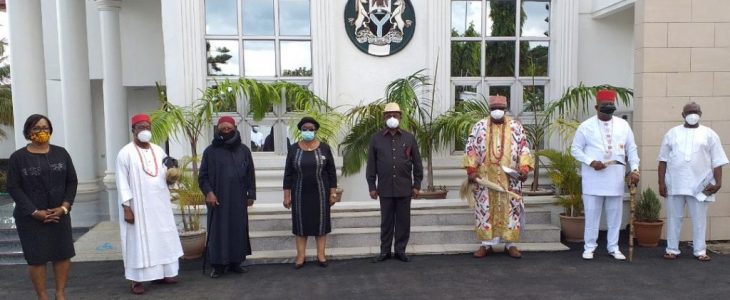 The panel of inquiry into the Nkpunando community crisis has submitted
its report to Governor Willie Obiano.
Members of the panel, set up by the Governor on September second 2019,
were received by the Governor at the Governor's Lodge, Amawbia.
Government House correspondent, Ejike Abana reports that the panel was saddled with the responsibilities of finding out immediate and remote causes of the crisis on the misappropriation of money meant for the community by it's traditional ruler, among others
and make recommendations.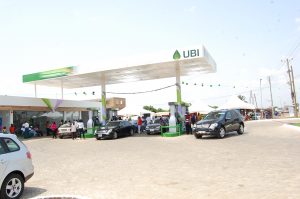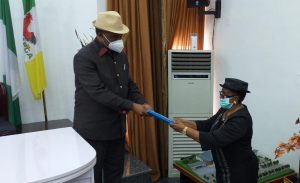 Presenting their findings contained in three different volumes, the
chairman of the panel, Retired Justice V.M Umeh, who said that they
completed their task in thirteen sittings, stressed that the panel
found out that the allegations leveled against the traditional ruler
of Nkpunando, Igwe Alex Edozieuno on account of misappropriation of
community funds and property, forgery of certificate of recognition,
among others, were frivolous.

Justice Umeh noted that the Panel discovered that the crisis erupted
when Igwe Edozieuno refused to support and elongate the tenure of
the President General, whose tenure already expired.
Among other recommendations, the panel asked government to help
attract government presence in Enugu-otu, adding that the new
Executive of the Town Union approved by Ndi "Oji Ani", should be allowed to exhaust their four year tenure.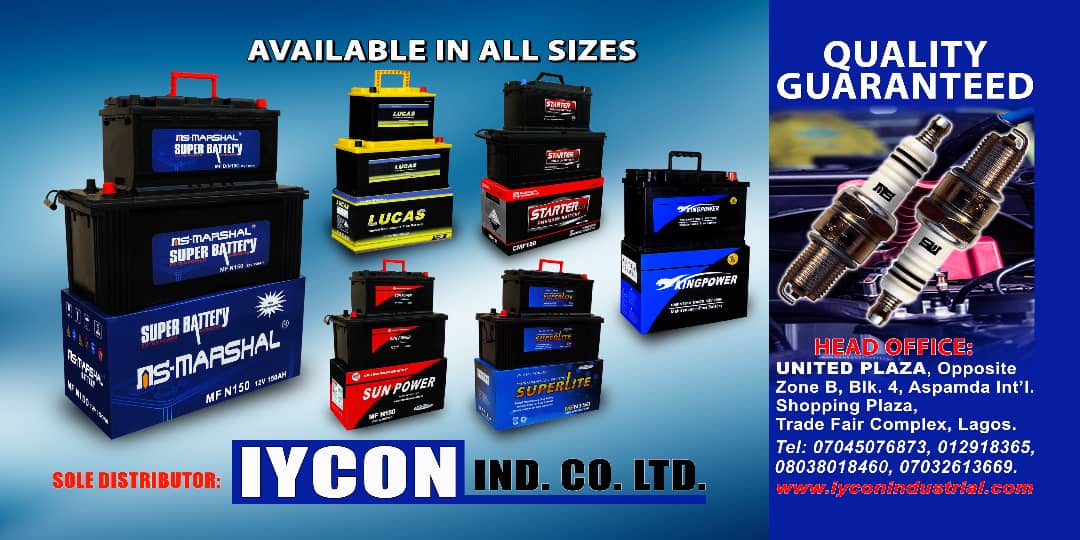 The Panel added that since the parties have made reconciliatory moves,
they should be allowed to settle.
Receiving the report, Governor Obiano, who described it as a detailed
and efficiently handled report, assured that within the week,
Secretary to the State Government and the Commissioner for Local
Government and Chieftaincy Affairs will implement all the
recommendations.

A member of the panel, Igwe Emmanuel Nnabuife, while expressing
gratitude to the Governor for allowing them to serve, noted that it
exposed them to things that promote disharmony in communities and
pledged their continued support to the Obiano-led administration.
Other members of the Panel are, Igwe Sunday Okafor, Igwe Peter Anugwu,
Igwe Alex Onyido, among others.
Credit: ABS