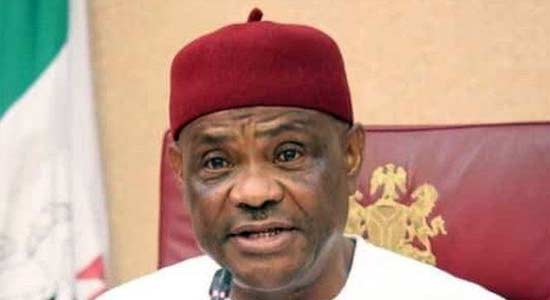 Rivers State governor Nyesom Ezenwo Wike has assured that Rivers State will be safer in the hands of Peoples Democratic Party (PDP) governorship candidate, Sir Siminialayi Fubara and his deputy, Professor Ngozi Odu.
The governor said both the PDP governorship candidate and his deputy are seasoned technocrats with requisite experience about the workings of government, and have the capability to consolidate on the gains made already while continuing in the same development trajectory.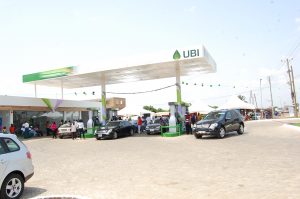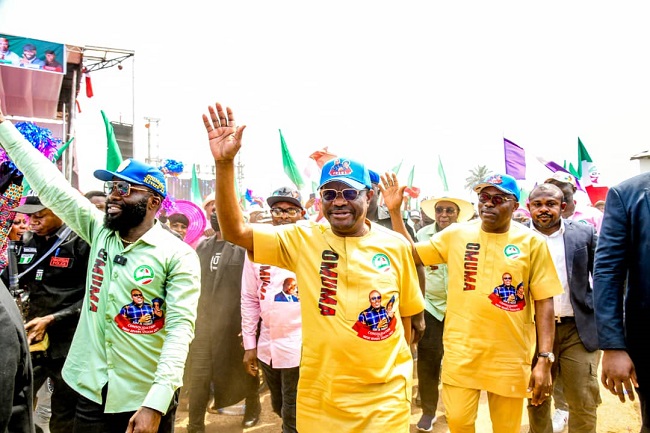 Wike spoke yesterday at the Kelechi Nwogu Legacy Stadium, venue of the campaign flag-off rally of the Rivers State PDP for Omuma local government area of the state.ADVERTISEMENT
He recalled that when he asked Omuma people to vote for him as governor in 2015 and 2019, he made promises that have all been fulfilled in terms of delivering of development projects to the area.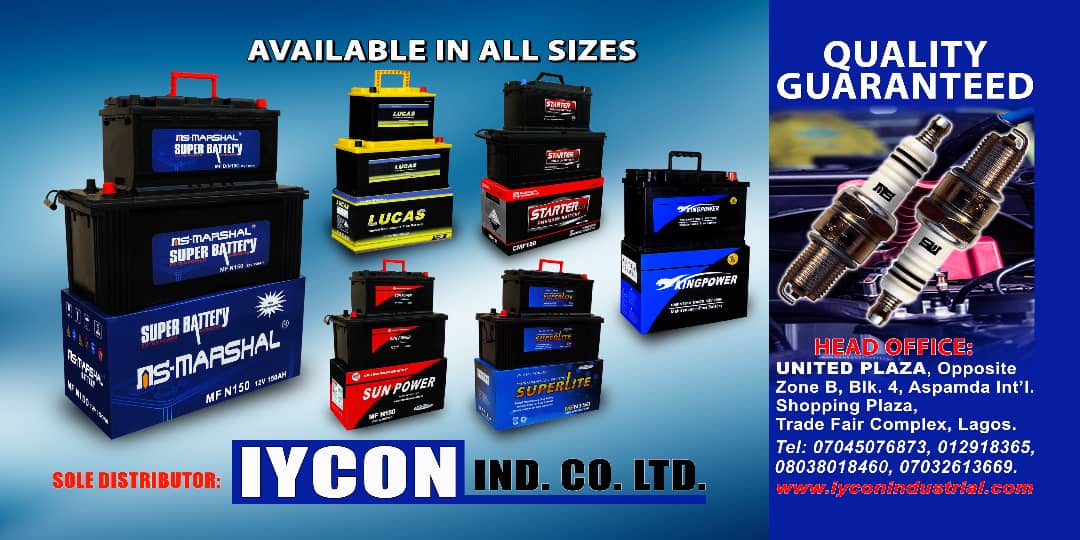 Wike said he has come back to ask for electoral support from them for Fubara because it will secure more infrastructural development for them.
He said so many people have started to come to them with promises thinking that Rivers people have forgotten how they shared money meant for development when they had the opportunity to preside over the state's affairs.
Wike named Tonye Cole, the Rivers All Progressives Congress (APC) governorship candidate and his principal, Chibuike Amaechi, the former governor of the state as the accomplices and had been charged to court.
The governor said, "The money that should have been used to develop Omuma and some other local governments of Rivers State was siphoned by Tonye Cole and his master. That is why we have charged them to court because we will not allow anybody who stole our money to come to power through backdoor."
Wike insisted that such persons cannot be allowed to preside over the state because Rivers people will deliver votes to those who have promised, fulfilled such promises and delivered projects.
He also announced the award of the Eberi-Umuakali Road project and assured that it will be completed.
According to the governor, the trend of infrastructural development will continue under the leadership of Fubara after the March 11 governorship election.
He said despite his administration being critical against the federal government, they still adjudged him as the best in infrastructure delivery.
Wike told Omuma people that Rivers State cannot be intimidated, no matter the gang up and urged them to stand firm, while supporting the bid to protect the state.
The governor said, "Nobody should be afraid of whatever is going on in the country. We cannot be intimidated. Nobody can take away this flag away from us. We are not second class citizens to anybody and we must continue to stand firm and make sure our state is protected."
He also urged them to go and collect their permanent voters' cards (PVCs) because it is their power to resist those who failed in their vain attempt to use the military and the police to rig the 2019 general election.
Credit: Leadership