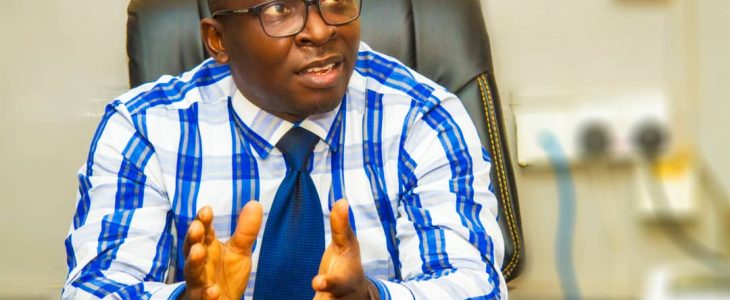 Dr Ugboaja recently added another year to his age. We at Vision Newspapers Online rejoiced with him, and thought it would be apt to ask him to respond to a couple of pressing issues the teeming public would like to know about him
Recently, the Presidential Task Force on Covid-19 recommended easing of the restriction imposed on the citizens, do you believe it was the right course of action?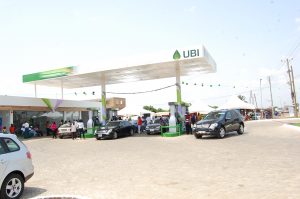 Recently, the Presidential Task Force on Covid-19 recommended easing of the restriction imposed on the citizens, do you believe it was the right course of action?
Yeah. That's correct. The lock down has implications for the citizenry and won't last forever. We all know that it will be eased off at some point so that normal activities can gradually commence.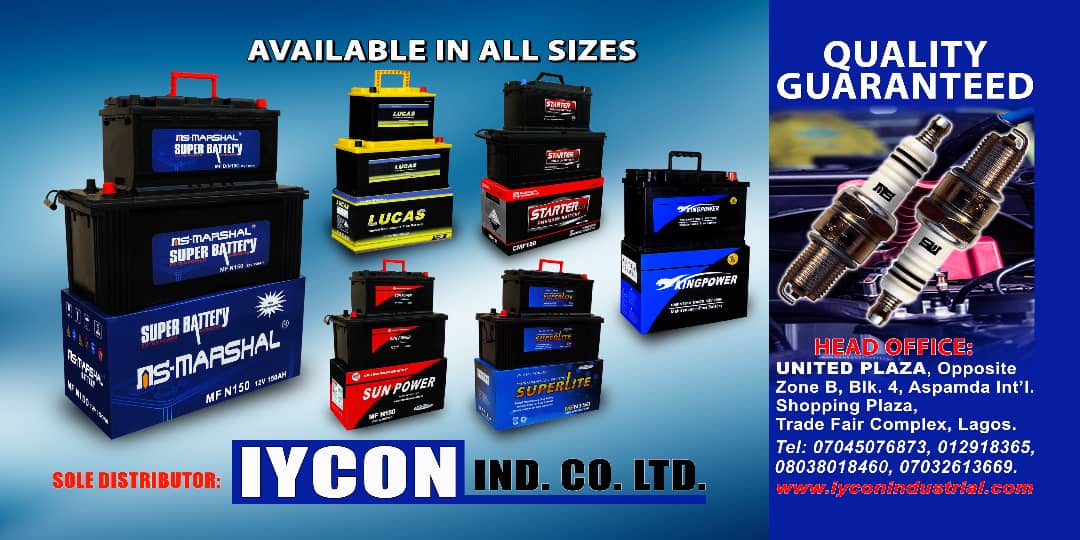 I feel its a right decision to gradually ease off the restrictions to allow some form of activities to resume.
But we must not let down our guard in terms of observing the preventive strategies against the pandemic. Its good that the process of easing off restrictions is gradual and in phases
Could you give the readers an insight into your life while growing up?
I was born into a modest home of civil servants. I am the 3rd in a family of 7. Growing up wasn't too easy as my parents had a lot to contend with, using their meagre salaries. But my mum, was the main anchor; the enforcer, very strong and resolute!
I had my University Education in Unizik and graduated as the 3rd best in my class. I was active in politics and sports while in the University.
After my Youth service program in Sapele, Delta State, I quickly enrolled into the Residency training programme of this hospital which ended in 2011 with the acquisition of Fellowships of the National Postgraduate College of Nigeria(FMCOG) and West African College of Surgeons(FWACS). I later added fellowship of International College of Surgeons( FICS).
Following the successful conclusion of the training, I was employed as a Consultant in 2011 and practised as a general Obstetrician & Gynaecologist but with interest in Fertility management and Minimal Access Surgery until 2015 when i traveled to India for a one year experience in Minimal Access Surgery and Assisted Reproductive Techniques.
This culminated in the award of Fellowship of Minimal Access Surgery(FMAS), Diploma in Minimal Access Surgery(DMAS) and Postgraduate diploma in Assisted Reproductive Technique(dip.ART).
At the end of the one year experience, i came back to establish our unit as that of Gynaecological endoscopy and Assisted Reproductive Technique(ART) and that revolutionized the practice of Gynaecological endoscopy in NAUTH as training and service delivery got enhanced.
Additionally, that exposure also assisted us in building the capacity of other units in the hospital namely General surgery, Urology and paediatric surgery units for minimal access surgeries.
In 2013, I joined the hospital management as a deputy CMAC, barely 2 years as a consultant. At the time, many people felt I was far too young for that responsibility. But I worked hard to justify the confidence reposed on me by the management and after 4 years, I contested for the position of the CMAC and won convincingly.
In 2019, i was endorsed for a second tenure as the CMAC. So cumulatively, I have being in the management for 7 years and during this period, I have gone for management courses and training programmes including those mounted by Administrative Staff College of Nigeria and Lagos business school.
My vision for NAUTH is to see the hospital rank among the top 5 in the country. This will require massive investment in infrastructure and equipment, Service improvement and human capital development. I am talking about a 1500 bedded hospital with capacity to become a center of medical tourism in Africa.
We will do this by involving all the stakeholders, transforming and upgrading our processes and ensuring discipline and decency among our staff members.
The movement to the permanent site is key to the achievement of all these and that's the reason the board and management are making frantic efforts to move to the permanent site before the end of this.
You have been thrust to a position of responsibility at a young age, what is life like as a hospital administrator?
Its both challenging and exciting. Its equally demanding. Initially, when I started as the DCMAC, barely 2 years as a Consultant, I found it sometimes challenging to discharge my duties especially when it pertains to disciplinary issues.
Also the inter professional squabbles among the healthcare personnel also did not help matters at first.
But over time, everybody got settled into it and accepted me as it were. This is because I try to respect and carry everybody along as much as I can. I have tried to be fair to all with no iota of partiality.
I feel all leaders in the health sector need to show equity and fairness to all.
Once you are able to demonstrate these, the members of staff will trust you and work with you to improve the hospital.
I am an apostle of transformational and accountable leadership and that is what I practice largely. I try as much as I can to motivate and inspire our staff members and equip them to do, and be, their best by constant trainings and workshops and I am happy with the level of impact it has made on them.
The truth is that we cannot achieve our vision without building and empowering the members of staff and I am happy our people now understands our vision and objectives.
Would you care to share your future aspirations with us?
Would you care to share your future aspirations with us?
Like I mentioned earlier, my basic training is that of Obstetrician & gynaecologist. Also in the course of doing this duty, I was appointed into the hospital management, quite early in my practice. I have developed myself further along these two lines. That is as a gynaecological endoscopy surgeon and fertility expert as well as a hospital administrator.
So my future aspirations incorporates these two career lines. Soon, the current CMD of the hospital who has done well, will finish his tenure, and if I will be making a bid for the office.
This is because, I believe that I have got what it takes to lead the hospital in the next dispensation having being actively involved in the management for 7 years now. I plan to leverage on the experience garnered over these years to lead the hospital to the next level.
We need to radically transform and upgrade our hospital to the standard that will justify the efforts made in establishing the institution here and that requires someone who have the requisite experience, training, energy and strategy. It requires an individual with a track record of leadership and achievement in healthcare administration.
I feel this is not the time for partisan politics but a time to go for the best among the contenders in order to enable us get our hospital to where we want it to be.
This requires the coming together and cooperation of all stakeholders and I am happy, our people are beginning to understand this.
What guides you in your daily decision-making as a leader?
The need to put in my best and right my name in gold. I want to make a mark as a leader. I also want to be remembered as an inspirational leader who cares about the people he is leading. I want to leave the system and my people better than I met them.
It appears that the relaxation of the restrictions regarding Covid-19 has created the impression that the disease is no more a threat to the people, how best could they be reached to continue observing the safety protocol?
Yes. You are correct especially now that the daily reported cases are beginning to drop. That is the risk inherent in relaxing lockdown and we must accept that.
However, we must continue to sensitize and encourage our people to continue to take personal responsibility in this fight. They must continue to observe all the preventive strategies against Covid-19 including staying at home, using face masks, regular hand washing and use of hand sanitizers and maintenance of social distancing.