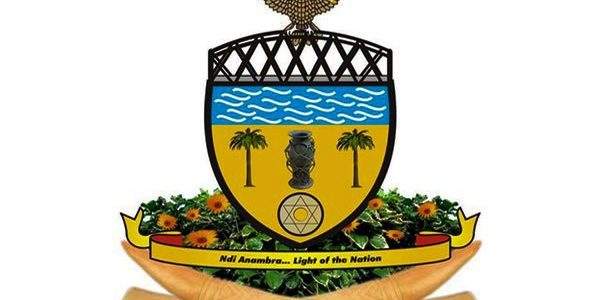 Anambra state government appreciates the following cash and material donors to the Covid-19 Fund.
Cash Donations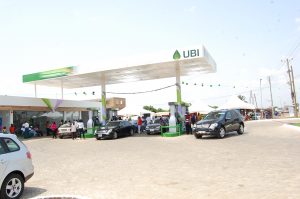 (1) UBA Plc – N28, 500,000
(2) Professor Chukwuma Charles Soludo- N10M
(3)Ibeto Petrochemical – N10M
(4)J. I Ejison of Ejison International Ltd – N5M
(5) Dr. Clem Nwogbo (Awka Millennium City)N5M
(6) Chief Ejeson Ukeje N5M
(7) Chief Daniel Chukwudozie (Dozzy Oil) N2M
(8) Senator Victor Umeh N2M
(9) His Royal Highness, Igwe Gerald Mbamalu (Igwe Ojoto) N1M
(10) Ezeemo Godwin Chukwunenye N500,000
(11) Obinna Okechukwu Nwosu N3000
(12) 7Com Enterprises N2000
(13) Chief Chidi Anyaegbu (Chisco) N10M
(14) Aguleri World Forum N2M
(15) Dr Godwin Okafor (WINCO Foam) N2M
(16) Ozo Jude Agumadu (Baby Awka) N500,000
(17) Soludo Support Group N1M
(18) Chief Barrister Hyacinth Maduagwu N1M
(19) Ozonkpu Dr. Victor Ike Oye (APGA National Chairman) N3M
(20) United Anambra Youth Assembly (U-AYA) and United Anambra Women Assembly (U-AWA) N1M
(21) Igwe Chris Chidume (Igwe Omor) N1M on behalf of Krisoral Group
(22) Pharmacist Alex Onyido (Igwe of Ogidi) N1M and drug supplies.
(23) Chief Pius Nweke (CEO, Best Aluminium)- N2M
(24) Engineer Godwin Chinyelu Aronu N250,000
(25) Prince Oforbuike N1,500
(26) Nnaemeka Okafor N1,000
(27) Uche Dueze N3,000
(28) Ugochukwu Emecheta N50,000
(29) Francis Nkemakonam N1,000
(30) Ifeoma Stella Ojukwu N10,000
(31) Radopin Supermarket N100,000
(32) Onyeka Sylvester Ikechukwu N20,000
(33) Ejiofor JohnMary Chizoba N5,000
(34) Anonymous N2,000
(35) Udeachu Peter Izuchukwu N2,000
(36) New Crystal Communications/Dozie Mbanefo N3M
(37) Anonymous N20,000
(38) Ogochukwu Nnamdi Ekwueme N50,000
(39) Catherine Nwonu N500.00
(40) Vinchat & Sons Integrated Services Ltd N400,000
(41) Vincent Amaechi Obia N2M
(42) Nwoye Chinedu Nkem N2M
(43) Anyanwutaku Obi Samuel N1M
(44) Comet Star Manufacturing Co. Ltd N2M
(45) Mr Augustine N5,000
(46) Ndulue Joseph Emeka N2,000
(47) Iwoba Chukwunonso N20,000
(48) Okpuno Community, Awka South LGA, N1,335,000
(49) Dominic Nnamdi Okagbue N5,000
(50) Chief Israel Ezue N1M
(51) Chief Sir Joseph Ezeokafor, Chairman, Jezco Group N20M. Also Donated N50M To APGA and shared bags of rice and food items worth N10M to Ekwulobia people.
(52) Interparty Advisory Council (IPAC), Anambra state Chapter, N500,000
(53) Honourable Ifeanyi Ibezi N1M
(54) Chief Jude Umeh (MD, Julex Investment Nigeria Ltd). N2M
(55) Chief Walter Chigbo (MD, Nkeonyemetalu Farms) N1M
(56) Zhongtian Construction Nigeria Limited, N3M
(57) Onukwulu Okwunna Echezona N1,500
(58) Obiajulu J. Nwoye N5,000
(59) Chief Austine Oguejiofor (Rotech Energy Services Ltd) N2M
(60) Diamond Fitness Club N1M
(61) Dim E.E Nwosu, MD of Geolis Wire & Cable Manufacturing Co Ltd N1M
(62) Cletus Nwadiogbu (ACP). N100,000
(63) Elsie Ebele N100,000
(64) Youths Ernestly Seek Soludo (YESS) Forum, N360,000
(65) Mr Kanayo Nwandu (Akunwata Enugwu-Ukwu na Umunri, MD, Master Holdings Nigeria Ltd. N5M
(66) Obiano Apostles Movement For Consolidation. N1M
(67) Afa Igbo Bu Ofu Group. N200,000
(68) Engineer Emeka Soba N50,000
(69) Amos O. Nkwuda, Igwe of
Non – indigenes in Anambra State. N10,000
(70) Chiokwe Raphael Chieji. N10,000
(71) Venerable Emma IK Onovo. N5,000
(72)Joseph Sunny Collins. N10,000
(73) Oliver Okwudili. N1,500
(74) Enemor Benson Igwedinma. N2,000
(75) Felix Ogbuefi (Chairman, Trig-Point Hotels). N500,000
(76) Ojiako Ifeomamebe Okey (Sharing Life Issues with Ifeomamebe on ABS). N5,000
(77) Ezeudogu Levi Chukwudi. N2,000
(78) Obura Oluchi. N1,000
(79) Chief Reminus Ezeabasilim. N2,000
(80) Chief Onwelukwue (Owelle Ugbene). N10,000
(81) Basil Ifediegwu. N20,000
(82) Akudu John Ositadimma. N1,500
(83) Labaran Maku (National Secretary of APGA). N1M
(84) Ohaneze Ndigbo (Anambra state chapter). N200,000
(85) Caring Family Enhancement Initiative (CAFE), the NGO founded by Her Excellency, Dr. Mrs Ebelechukwu Obiano. N1M.
(86) Engineer Ikechukwu G. Okafor. N10,000 (SA to Governor Willie Obiano on Oil & Gas)
(87) Chief Fabian Nworah (Chairman, EFAB Properties Ltd) N5M
(88) Chief Paul Akajiobi (Osuofia Ukwu na Awka-Etiti), MD, St Anthony's Bakery, Fegge Onitsha). N500,000 plus 10 cartons of handsanitizers, and 50 loaves of bread.
(89) Chief Polycarp Obiukwu (Nnabuenyi) MD/CEO, Bolton White Hotels Ltd, Abuja. N1M.
(90) Sir Calistus Ike Ofokaja. N5,000
(91) Mmuomah Ifeanyi Valentine. N1,000
(92) Mr Basil Ifediegwu. N20,000
(93) Gabriel Oguguo Nwabude N1,000
(94) Life International Hospital, Awka. N500,000, plus 560 bottles of hand sanitizers.
(95) Igwe Dr. Mike Idigo (Ezeudo Aguleri). N1M
(96) Rotary Club Of Awka. N360,000
(97) Chief Jude Akubude (MD/CEO, Newton Park Hotels Abuja). N2M.
(98) Eternal Sacred Order of Cherubim & Seraphim, Mount Horeb, Umuike-Awka. N10,000
(99) Hon. Leo Nwuba (Chairman, Awka South LGA). N250,000
(100) Anambra State Association Of Women In USA. N1M.
(101) United International Igbo Women Council. N5,000.
(102) Nzuko Umuada Anambra International Initiative (NUAII). N500,000.
(103) Umeocho Caroline Egoyibo. N2,000
(104) R.O Ezechukwu & Sons Ltd. N10,000
(105) Osy Investment West Africa Ltd. N1M
(106) Kelachukwu Okechukwu Ikokwu. N400,000.
(107) Madam Nwokike Veronica. N10,000.
(108) Agbasmelo Tochukwu Felix. N1,000
(109) Akuba Samuel. N1,000.
(110) Hon. Anayo Okpalaeke (SA Political to Governor Willie Obiano) N20,000.
(111) Hon. Obiadi Tochukwu. N5,000.
(112) Hon. Ofornejelu Christopher. N10,000.
(113) Ikebudu Dorathy Chidimma. N10,000.
(114) Urban Drivers Welfare Association, Anambra State. N100,000
(115) AZ Petroleum Products LTD. N5M
(116) Valentine Afamefuna Obi. N1,500
(117) Ayobu Ebube Stanley. N1,000.
(118) Hon. Chisom T. Onugha, N5,000
(119) Valentine Afamefuna Obi N1,500
(120) Anthony Ogugua , N5,000
(121) Alben Health Industries, N1M
(122) Okoye Chibuzor N10,000
(123) Nkemakonam C. Ifediorah, N1,000
(124) Joshua Ebuka Okonkwo, N1,000
(125) Drivers Union Amanda Cattle Market, N5,000
(126) Asogwa Christopher Ebuka, N2,000
(127) Hon. Chisom Onugha, N5,000
(128) Da Forum Club, N625,000
(129) Comrade Bonny Ozo Nkwuaku,
(PG, Enugwu-Ukwu ) N50,000
(130) Anambra West Liaison Officers, N50,000
(131) Ifere Samuel Ikechukwu
NYSC Corp Member, N33,000 (his March 2020 Allowance)
(132) Ichie Hilary Okeke, N2000
(133) Dr Mike Omenugha (Ichie Obama Nnobi. N100,000
(134) Green LTD. N1M
(135) Isuofia Microfinance bank, N2M
(136) Nalcon Resources Ltd, N250,000
(136) MOOM Hospital N100,000
(137) Ozoemena Ngozi Blessing, N1,000
(138) Chukwuma Christian, N1,000
(139) Nwafor-Orizu Favour, N2,000
(140) Chukwurah Charles, N10,000
(141) Ikeh Micah Kanayo N5,000
(142) Eze Lawren N2,000
(143) Anaka Pius Uchenna N2,500
(144) Calistus Ike Ofokaja N5,000
(145) Iteke Chibuzor N5,000
(146) Nnamdi Joachim N2,000
(147) Azubuike Akubuike N5,000
(148) Josephat Edeani N5,000
(149) Alexander Uzoigwe N1,000
(150) Ilondu Chinwe N3,500
(151) Amb. Ody Akubuike N5,000
(152) Chiedozie Anapusim (SA Political), N20,000
(153) N310,000 from Anambra Transition Committee members from the following Local Govt. Areas:
Aguata, Onitsha South, Onitsha North, Idemili South, Idemili North, Awka South, Awka North, Orumba North, Nnewi South, Ekwusigo, Ihiala, Ogbaru, Oyi, Anambra East.
Materials, Medical Supplies & Equipment Donations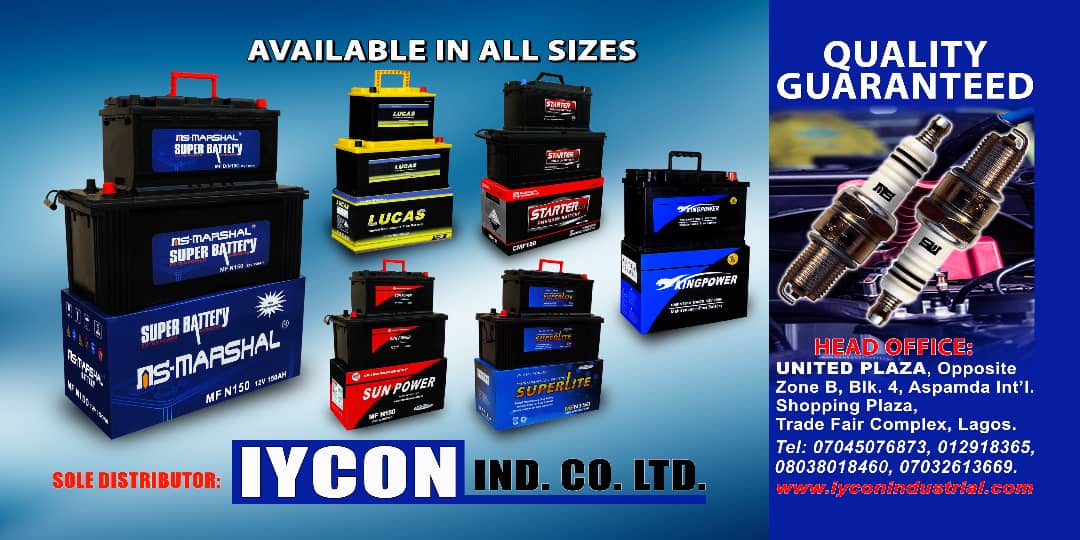 (1) Ekulo Industries- 500 bars of soaps
(2) Juhel Plc, Chloroquine phosphate that can treat 2,500 patients
(3) Dr Ernest Obiejesi (Obijackson Group) 4,000 Facial Masks and 200 Personal Protection Equipment (PPE).
(4) Traditional ruler of Alor, Igwe Mark Anthony Chinedu Elibe Okonkwo, 50 cartons of hospital equipment comprising doctors' gloves,face masks and shoes, and a carton of oxygen equipment.
(5) Cutix Plc, Medical equipment and supplies
(6) Pharmaceutical Society of Nigeria, (PSN, Anambra State Chapter), Medical supplies
(7) Academic Staff Union of Universities (ASUU) (Owerri Zone), Medical Items
(8) Nigerian Maritime Administration and Safety Agency (NIMASA), Ventilator, Oxygen Concentrator, Body Suits and Safety Eyewears
(9) Chukwuemeka Odumegwu Ojukwu University (COOU), Medical supplies
(10) Nigeria Centre For Disease Control (NCDC) -Infection Prevention And Control Materials
(11) Chief Chika Emenike, Chairman Of Tummy -Tummy Foods, 1,000 Cartons Of Noodles.
(12) Don Ebubeogu, MD of Tiger Foods
(A) 200 cartons of Tiger tomatoes (B) 20 cartons of Tiger cocoyam flour (C) 20 cartons of Tiger chilli pepper (D) 130 cartons of Tiger curry powder (E) 30 cartons of hand sanitizers, all totalling N3,001,700.
(13) Sir Emeka Offor, 40-feet container load of medical equipment and supplies donated to Chukwuemeka Odumegwu Ojukwu University Teaching Hospital (COOUTH), Amaku, Awka.
(14) Medela Numen Ventures Nnewi, Food Items
(15) Enugu Electricity Distribution Company (EEDC) 720 bottles of of 500 ML hand sanitizers
(16) Nigeria Bottling Company (NBC) 6,000 bottles of 50CL Eva water
(17) Association of Nigerian Nurses and Midwives. 100 bottles of hand sanitizers.
(18) Airtel (toll free telephone lines for Airtel subscribers)
(19) Grand Cereals Ltd (UAC Group), 150 cartons of Grand pure soya oil, 250 cartons of Grand corn flakes and 500 crates of eggs.
(20) National Youth Service Corps (NYSC), Anambra State. Cartons of hand sanitizers and hand wash. 1,500 face masks. NYSC in addition further donated
100 pcs of sanitizers, liquid wash, Bag of face masks, 2 plastic buckets with taps.
(21) Association Of Medical Laboratory Scientists Of Nigeria, Anambra State Chapter. 70 Litres Of Hand Sanitizers, And 500 Litres Of Sanitary Buckets.
(22) Anambra State College Of Health Technology, Obosi. 2,000 Face Masks And 100 Bottles of hand Sanitizers.
(23) Sisters of Immaculate Heart of Mary. 1,000 face masks
(24) Sabmiller. 500 cartons of Beta malt and Grand malt, 72 cartons of hand sanitizers.
(25) Engr M.O. Okafor (Nnagoziri na Enugwu-Ukwu), 4 big packs of Eva Water, 1 pack of Dubic malt, 10 tubers of yams,
2 bottles of wine.
(26) First City Monument Bank (FCMB) 850 bags of (5kg) rice.
(27) Dr. Emma Anakwenze of Abagana. (100 CARTONS OF QUINCY CRYSTAL TABLE WATER)
(28) Erisco Foods:
-500 cartons of Nagiko garri
-250 cartons of Erisco Pure Wheat
-20 bags of 50kg Erisco Golf rice
-50 cartons Nagiko sachets
-50 cartons of Ric Giko Beef cubes
(29) NIGERIA BREWERIES PLC
-150 packs of Maltina
-4 gallons of 25litres Sanitizers
-10 packs of face masks
-10 numbers of PPE
-2 cartons of 100ml Sanitizers
-4 gallons of 4litres Sanitizers
(30) Chinese Construction Company, (CGC), 130 bags of 10kg rice and 200 cartons of noodles.
(31) Chief Allen Onyema (Chairman, Airpeace Airlines), 1500 hand gloves, 5000 face masks, 900 Covid-19 testing kits, 240 Personal Protective Equipment, 100 pieces of infrared thermometer, and 250 head covers.
(32) Federal Ministry of Environment, Abuja.
-10 buckets of chlorine and 16 gallons of microcide Chemicals
-Personal Protective Equipments, including 20 pieces of helmet, 18 pieces of coverall aprons, 15 pieces of eye goggles, 18 pieces of nose masks, 22 pairs of hand gloves, and 15 pieces of reflective jacket.
To Support the State Government's Efforts To Stop The Spread Of The Virus in the state, Please Bring Materials To The Office Of The Secretary To The State Government, Government House, Awka Or Donate Cash To:
ANAMBRA STATE COVID-19 AID FIDELITY ACCOUNT NUMBER 5030112159
ANAMBRA STATE COVID- 19 SUPPORT
UBA PLC, ACCOUNT NO: 1022752108
Announcer
Prof. Solo Chukwulobelu
Secretary to Anambra State Government,
Saturday, 30th May, 2020