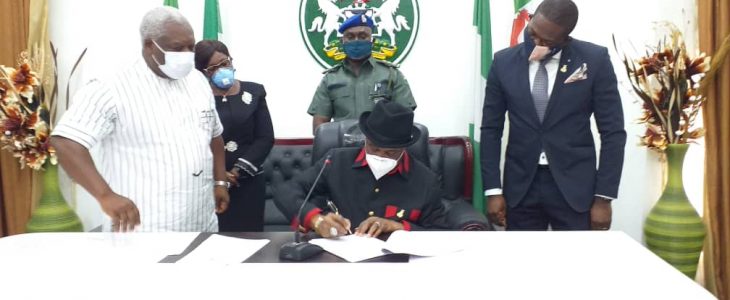 Governor Willie Obiano has signed the Anambra State COVID-19 and other
dangerous diseases prevention and eradication Bill into law.
He performed the function at the Governor's Lodge, Amawbia.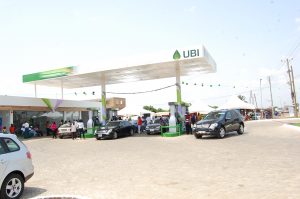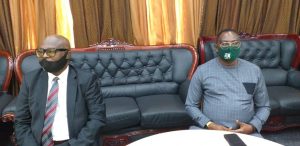 Government House Correspondent, Ejike Abana reports that the Bill which has been signed into law by Governor Obiano has fifteen
sections and many sub-sections which deals with the issue of lockdown,
closure of educational institutions, penalties for defaulting on not
wearing Face Mask which attracts penalty of ten thousand naira,
community service or both, trials in Magistrate Court, among others.
Governor Obiano, called for compliance as the present administration
is committed to enforcing the law, to prevent the outbreak of COVID-19
pandemic.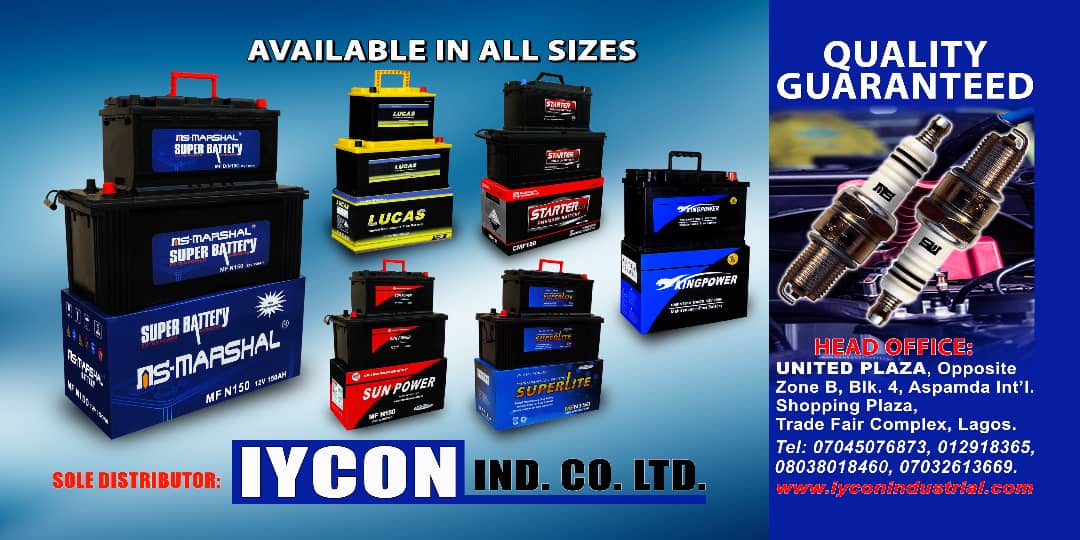 He thanked the Speaker of the Anambra State House of Assembly Right
Honourable Uche Okafor for the speedy passage of the Bill, as well as
members of the State Executive Council, for facilitating it.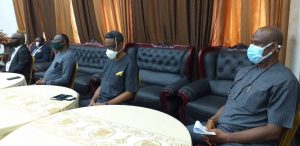 The Anambra State Attorney-General and Commissioner of Justice, Dr Uju
Nworgu noted that the law has to do with how to effectively prevent
coronavirus, adding that Anambra State has been in the forefront of
combating the pandemic.
Governor Obiano also signed into law the Public procurement Amendment bill.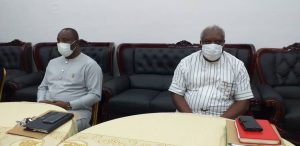 The amendment is on sections of constitution of the council and
e-procurement in line with international best practices.
According to the Governor, the present administration had always
adopted due process since 2014, stressing that their major role is to
review the activities of the Tender's Board which is subject to
ratification by the State Executive Council.