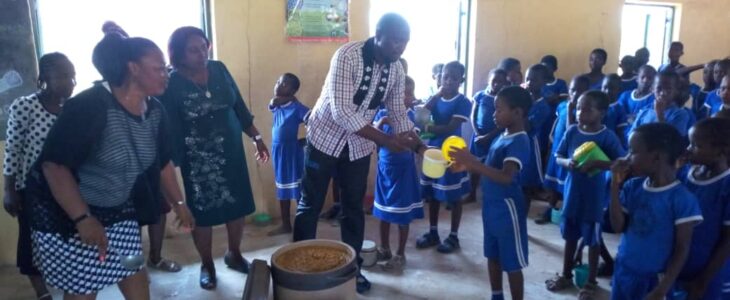 By Isaac Ojo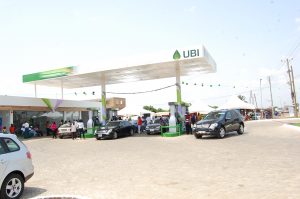 The United States of America based Kene Olisa Charities on Monday fed about four hundred school children in Umunuko Central School and Umunuko Community Primary School, all in Ukpor in Nnewi South Local Government Area of Anambra State.
The Nigerian representative of the group, Umezinwa Chukwudi Ikenga who was speaking during the flag off of the pilot scheme said that Kene Olisa Charities has concluded arrangements to ensure that the pupils of the two schools are fed three times in a week.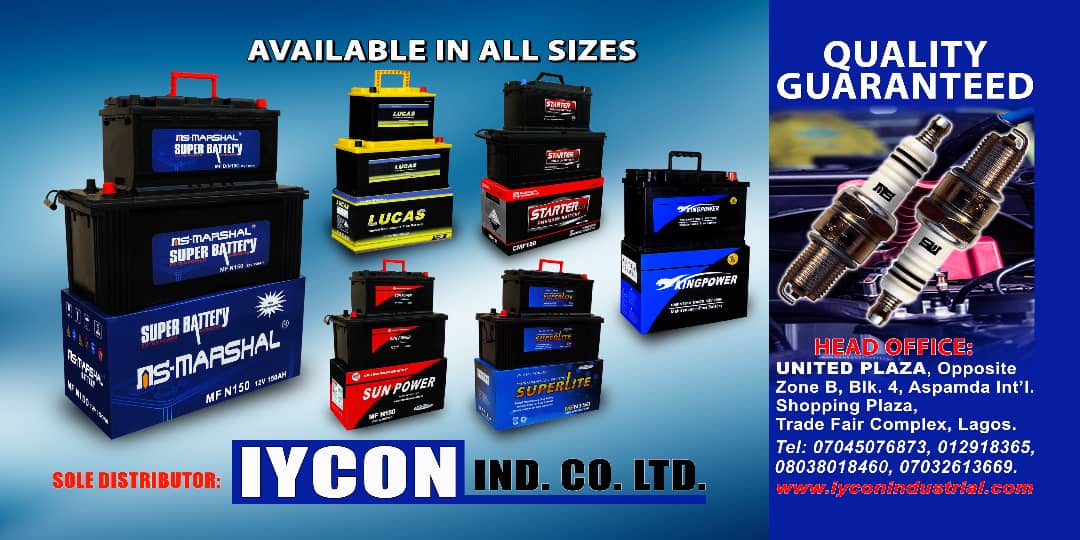 Ikenga pointed out that the charitable organization in conjunction with World Catholic Mission decided to embark on feeding the school children after some of them complained to him that they don't normally eat anything before coming to school in the morning.
He said that he had to report back to the founder of the group, Mrs Felicia Amanambu who directed him to initiate plan to ensure that the school children are fed thrice a week.
The Nigerian representative of the organization said however that they have been involved in interventions in some schools in Enugu and Ebonyi States where school desks were procured for children who had neither chairs nor desks.
He said that his group decided to serve beans because of its proteinous advantage for the children.
Ikenga said that the feeding of school children in Umunuko, Ukpor is an experiment that would be extended to other communities in and outside Anambra when the schools resume next year.
The Nigerian representative of Kene Olisa Charities said that the organization has earlier embarked on construction of modern toilets for the two schools which were hitherto using pit toilets.
Ikenga who said that the organization is seven years old in Nigeria said adequate provisions have been made to help out the schools especially through supply of educational materials.
"We have been doing some medical missions in and outside Anambra but with increased resources, we would do more to alleviate the suffering of the downtrodden." He said.
Head Mistresses of the two schools, Mrs Obi Ifeyinwa and Mrs Regina Chukwumalu while thanking Kene Olisa Charities for living up to their name said that the necessary officers in School Board were informed about the intervention.
The duo of Mrs Adaobi Izuka and Mrs Chika Anama who are both members of the PTA of the benefitting schools appreciated the founder of the organization for her passion to help the poor even when she is based abroad.
They appealed to other affluent persons in the society to emulate the philanthropic gesture of Mrs Felicia Amanambu.