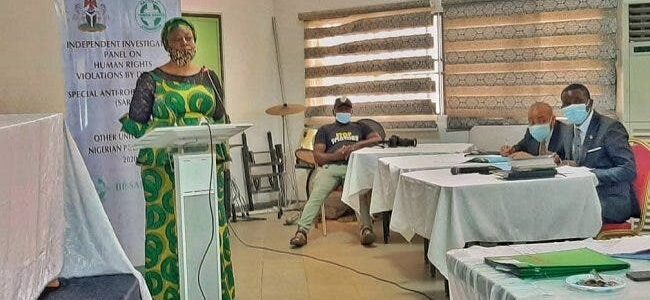 A widow, Mrs Loveth Uloko, has prayed the independent investigative panel on violations of rights by defunct SARS and other police units set up by the National Human Rights Commission (NHRC) to order the police and the Federal Government to pay a compensation of N500 million to her family for the death of her husband, Abraham, Uloko, in the hands of SARS.
Uloko stated this, on Tuesday, at the hearing of the petition she filed before the panel, with the number 2020/IIP-SARS/ABJ/96, alleging the extra-judicial killing of her husband, torture and inhuman and degrading treatment.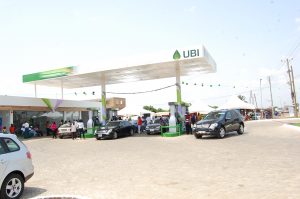 She joined Sergeant Farouk; the Divisional Police Officer, B-Division, Abacha Road, Mararaba, Nasarawa State; Mr Michael Agbo of the defunct SARS, Abattoir, Abuja; Supol Jackson Olimah (SARS); the officer in charge of SARS, Abattoir, Abuja; FCT Commissioner of Police and the Inspector-General of Police as respondents.
Narrating events leading to the death of her husband, the petitioner told the panel that in the evening of August 14, 2018, her husband came back to their house in company with her brother and was injured.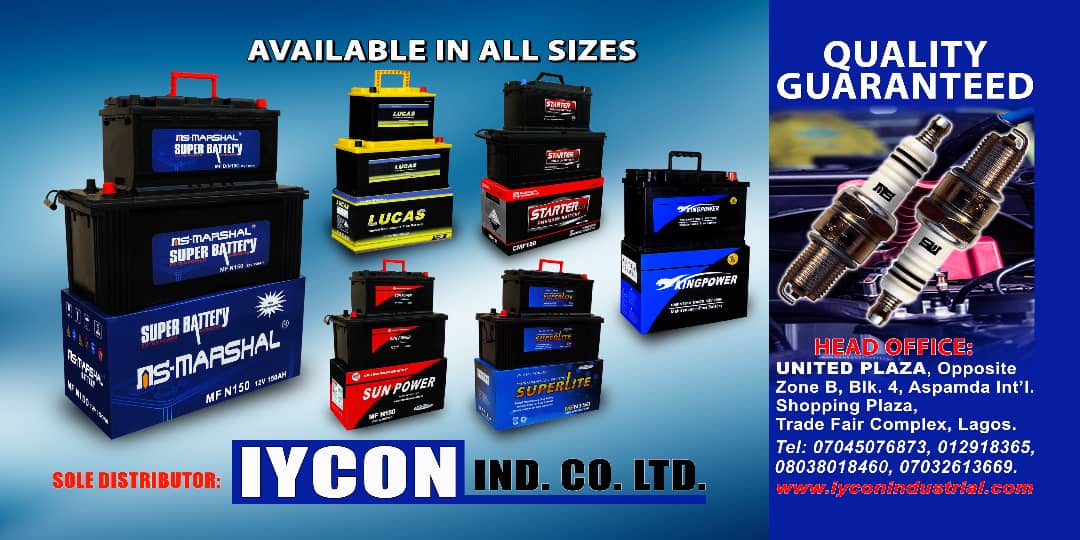 According to her, the deceased told her that while in transit at Ruga, Mararaba, Nasarawa State, a blue coloured Toyota Corrola double-crossed his car and he reversed but hit a car behind him.
He said the people in the Toyota car came and started dragging his car key with him, adding that, "Seeing this, he said he got out of the car and started running. The people started shouting 'barawo' and a mob caught up with him and started beating him."
She informed that someone rescued the deceased and took him to Abacha Road police station, where Sergeant Farouk took over the case and released her husband to go home and take care of himself.
The petitioner said the following day, her husband went to the Garki General Hospital to treat himself, adding that while away, Farouk and Jackson Olimah visited their house and asked of her husband.
She informed that despite being told that her husband had gone to the hospital, the policemen kept surveillance in their area and later arrested her husband when he came back.
"I followed them to Abacha Road police station. On getting there, we met Michael Agbo at the station. He made a call and said he was at Abacha Road police station and that they have caught my husband.
"He asked my husband if he knew why he was arrested. He said he didn't know. He (Agbo) now said an elderly man made a complaint again his that they had a business together and he was owing him N13million. My husband said he had never seen such money before," she told the panel.
According to her, on August 16, 2018, Farouk called her to bring food for her husband, which she said she did, adding that the deceased was hale and hearty when she took the food to him.
Credit: Nigerian Tribune