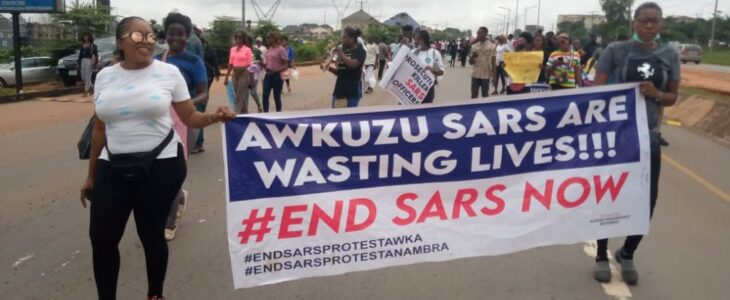 For the second time within one week youths from across socio cultural and economic groups in Anambra state occupied the Awka capital city, in solidarity with the nationwide protest to end the Police Special Anti Robbery Squad, SARS.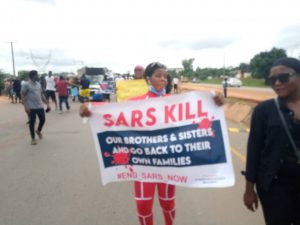 The protest along Enugu-Onitsha express road brought about gridlock as hundreds of youths trooped out to the usually busy road to press home their demands, which has already received some attention.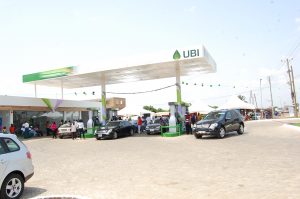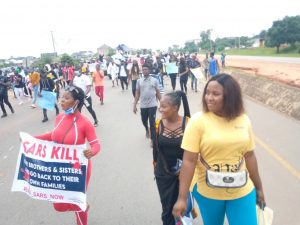 The angry youths, many of whom were putting on black t-shirts, had different banners with inscriptions showing their grievances against the now-disbanded, SARS unit of the Nigeria police.
They accused it of inhuman activities, including extra judicial killings, torture, rape and other crimes.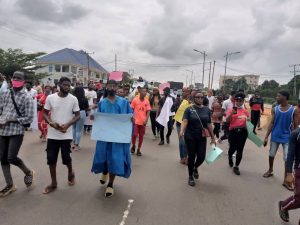 Placards seen with the protesters read, "SARS kill our Brothers and Sisters and Go Back to Their Own Families", "Probe Awkuzu SARS Unit", "Awkuzu SARS Robbed Futures, Bring Them to Justice", End SWAT Now, among others.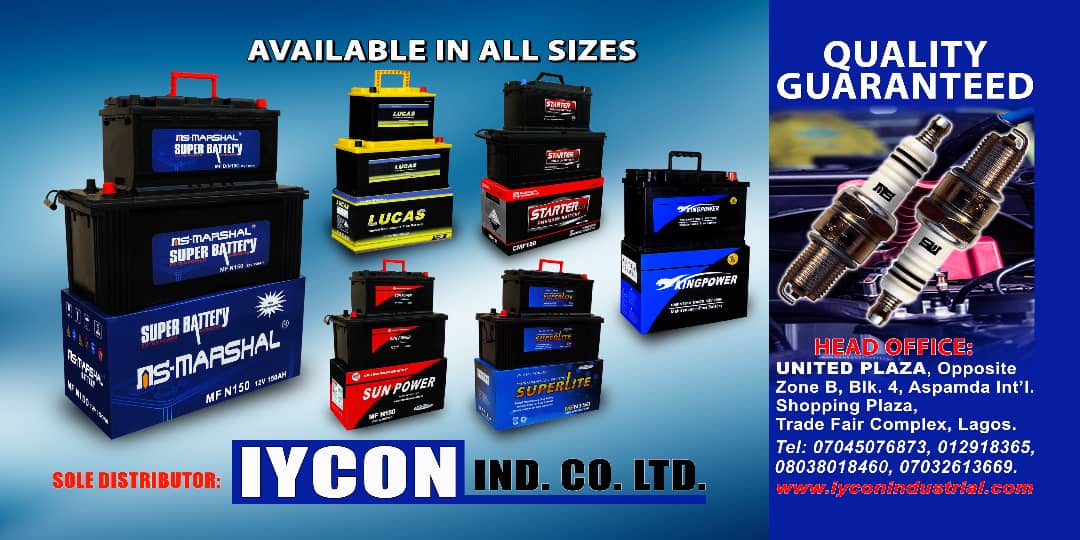 Speaking to the ABS, one of the protesters, Miss Tochukwu Janifer while citing example with a scenario where SARS officials storm beer parlours and other public places to arrest youths, said there is no future for Nigerian youths in the country with the existence of SARS or SWAT, as according to her, the police unit on daily bases abuse and intimidate the youths even when their actions are not against the law.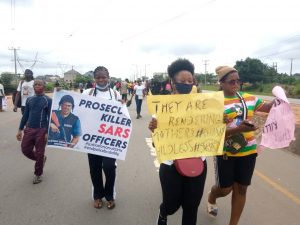 On their parts, two other protesters, Messrs Diamond Okeke, and Ebube Ugala, said that the recent change of the unit's name from Special Anti Robbery Squad, SARS, to Special Weapons and Tactics, SWAT, cannot stop the unit from killing and destroying innocent souls, and called on both federal and state governments to allow the choice of the citizenry triumph in the struggle.
For another protester, Miss Stella Anene, federal government should also consider increasing the salaries of security personnel, as according to her, the major cause of most of the illegal actions by SARS, including unwholesome extortion of the teaming youths, is poor remuneration.