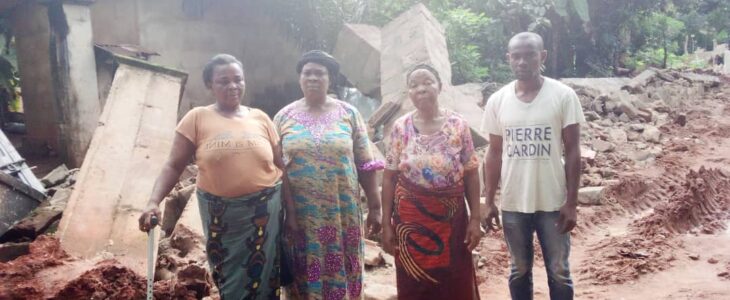 By Isaac Ojo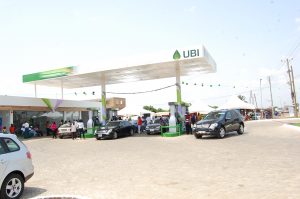 But for the timely intervention of some elders in Ndiakwu Otolo-Nnewi community, the youths of the area would have been up in arms with the staffers of ASUDEB for alleged illegal demolition exercise.
An eyewitness said that about sixty five officers of Civil Defense, Ocha Brigade, staffers of ASUDEB and people suspected to be thugs stormed the residence of 80 year old widow Mrs Catherine Osigwe and attempted to destroy everything in sight.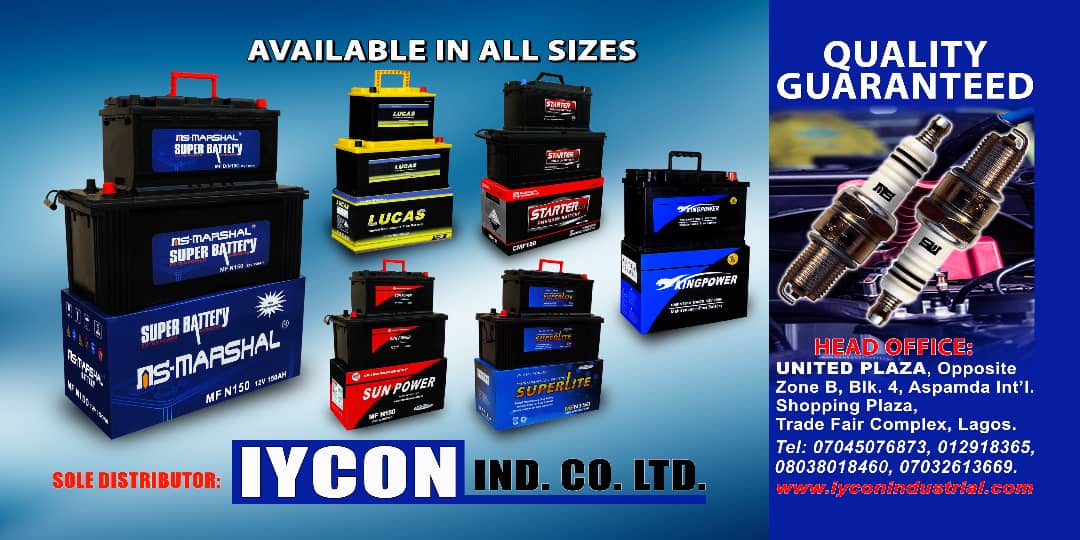 The Ndiakwu Otolo-Nnewi according to the eyewitness became a sort of theatre of war as the fierce looking Civil Defense officers were shooting sporadically into the air to prevent any form of resistance.
In her statement, Mrs Catherine Osigwe alleged that her assailants were sponsored close family relations (Names withheld) who wanted her and her children out of her late husband's residence.
"My husband died in 1994 and I have been managing to cope with the reality of being a widow before my husband's sister was sent packing from her husband's place. Since she came back to her father's she has been a thorn in my flesh, she walks in here and harvest my crops without taking permission.
"She is in connivance with one of my husband's brother who just returned from Lagos. They have been boasting that they would get rid of me and my children and the latest of their attempt is to pull down our residence. They have succeeded in using ASUDEB to destroy our perimeter fence after which they will demolish our main building.
Also speaking on the development, Chukwuka Osigwe alleged that he and his family have been subjected to all forms of attack and intimidation from the agents of government sponsored by his cousin.
Chukwuka Osigwe who said that he was actually targeted for attack during the illegal demolition exercise said that there is threat to his life by individuals who are powerfully connected to the powers that be.
He said that over five million Naira (N5m) was expended on the perimeter fence which was illegally destroyed by the agents of relations who wanted him and his immediate family dead.
Barr. Tochukwu Arugbuonye, the family lawyer who was actually assulted by the Civil Defense officers, the Ocha brigade and the suspected thugs said he would have been assassinated if not for divine intervention.
"I actually introduced myself to the assailants, the moment they realized that I am a lawyer, they pounced on me, snatched and smashed my cell phone, up to this moment, my battered phone is still with one Amaka who is in charge of ASUDEB in Nnewi." He said.
Barr Arugbuonye said that what led to the illegal demolition is an accumulation of aggression against his clients who are already prosecuting their case in the court of law.
A youth leader in the community, Mr Kenneth Okafor condemned the aggression against the Osigwes noting that the youths are prepared to go to any length to get justice for the victims of oppression and intimidation.
He also called on the Anambra State governor, Chief Willie Obiano and other stakeholders to intervene to avoid total breakdown of law and order.